This Berry Unicorn Smoothie is wholesome and delicious. Featuring Annie's Organic Whole Milk Yogurt, vanilla almond milk, strawberries and blueberries, it is a guilt-free treat the whole family can enjoy.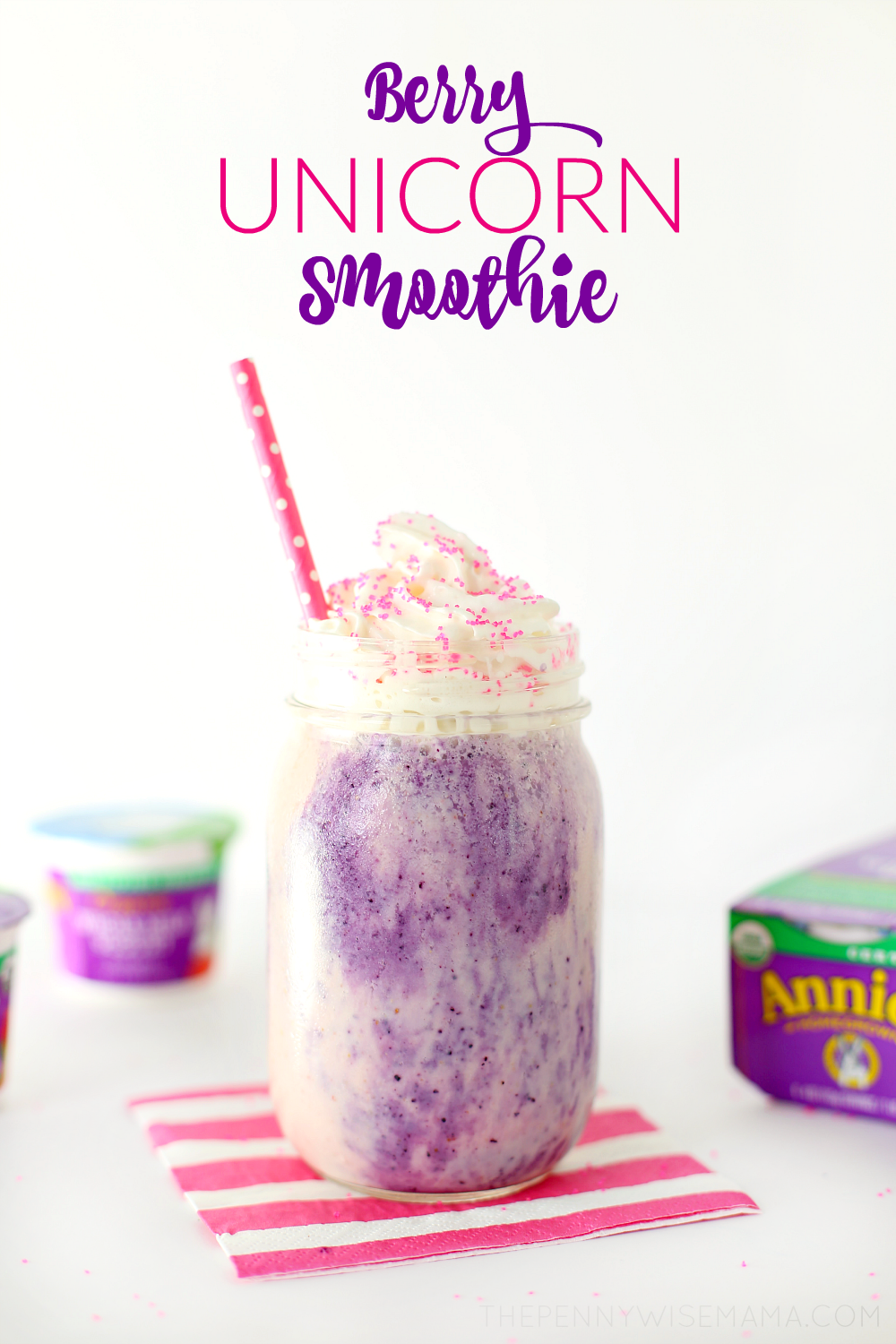 We make smoothies just about every day for breakfast or lunch, and sometimes even as an after-school snack.
My kids love them and it's a great way for me to sneak more fruits and veggies into their diet.
I like to use organic yogurt and unsweetened almond milk as the base, and then add whatever fruit we have on hand.
Depending on the day, I may also add a handful of kale or spinach. Easy peasy and so delicious!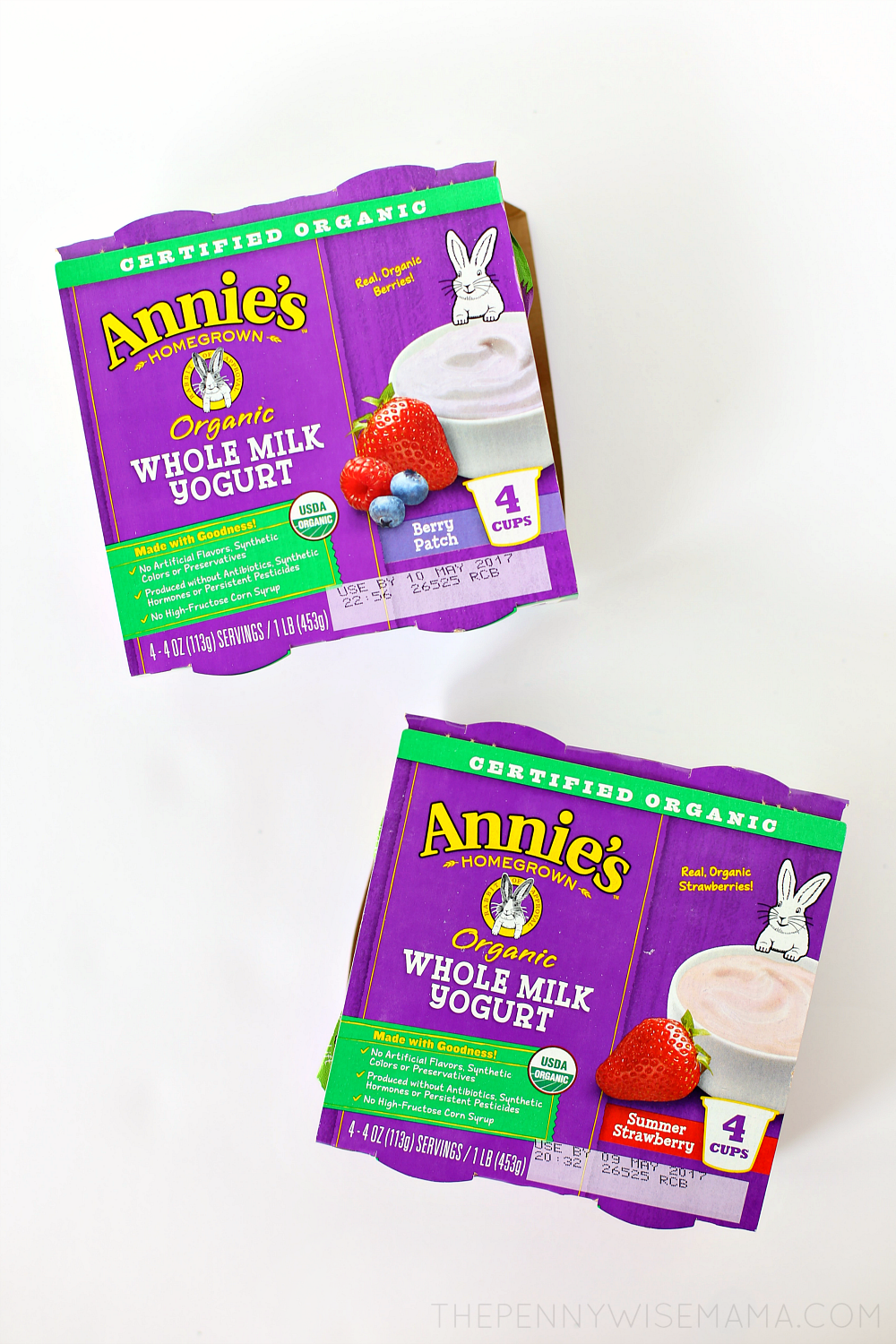 I usually buy all of our smoothie ingredients — almond milk, frozen fruit, and Annie's Organic Yogurt — in bulk at Sam's Club. I love that Sam's has so many natural and organic options to choose from.
Besides deli and fresh items, they also have a wide selection of natural and organic shelf-stable foods.
Some of our favorites are Cascadian Farm Chewy Bars, Annie's Organic Mac and Cheese, and Annie's Cocoa Bunnies. These items are great for packing in lunches, or for on-the-go snacks.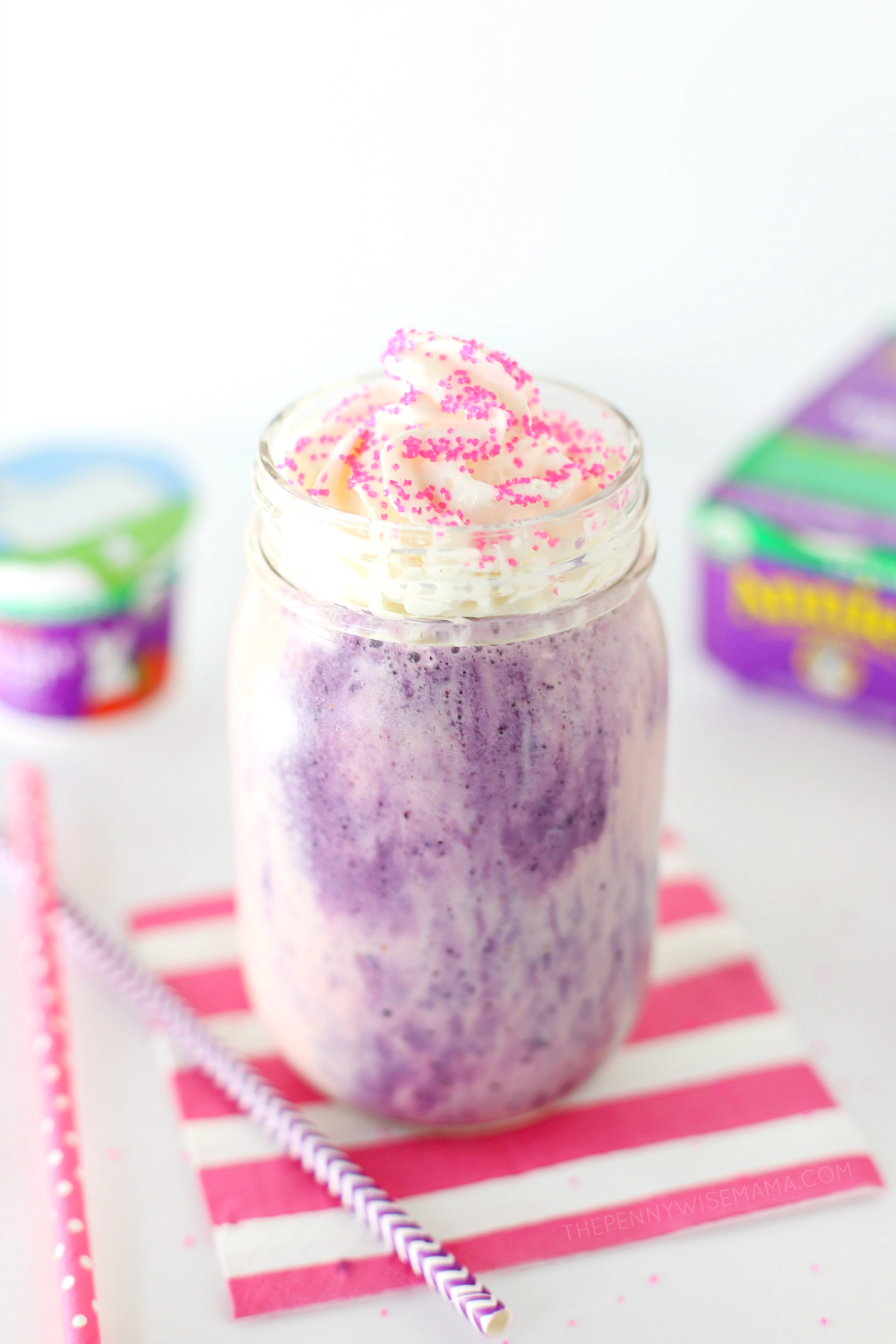 My twin girls are obsessed with all things unicorns right now so, like many kids, they've been begging to try the popular unicorn drink everyone has been talking about.
I thought it would be fun to make our own guilt-free version at home. What resulted is this amazing Berry Unicorn Smoothie!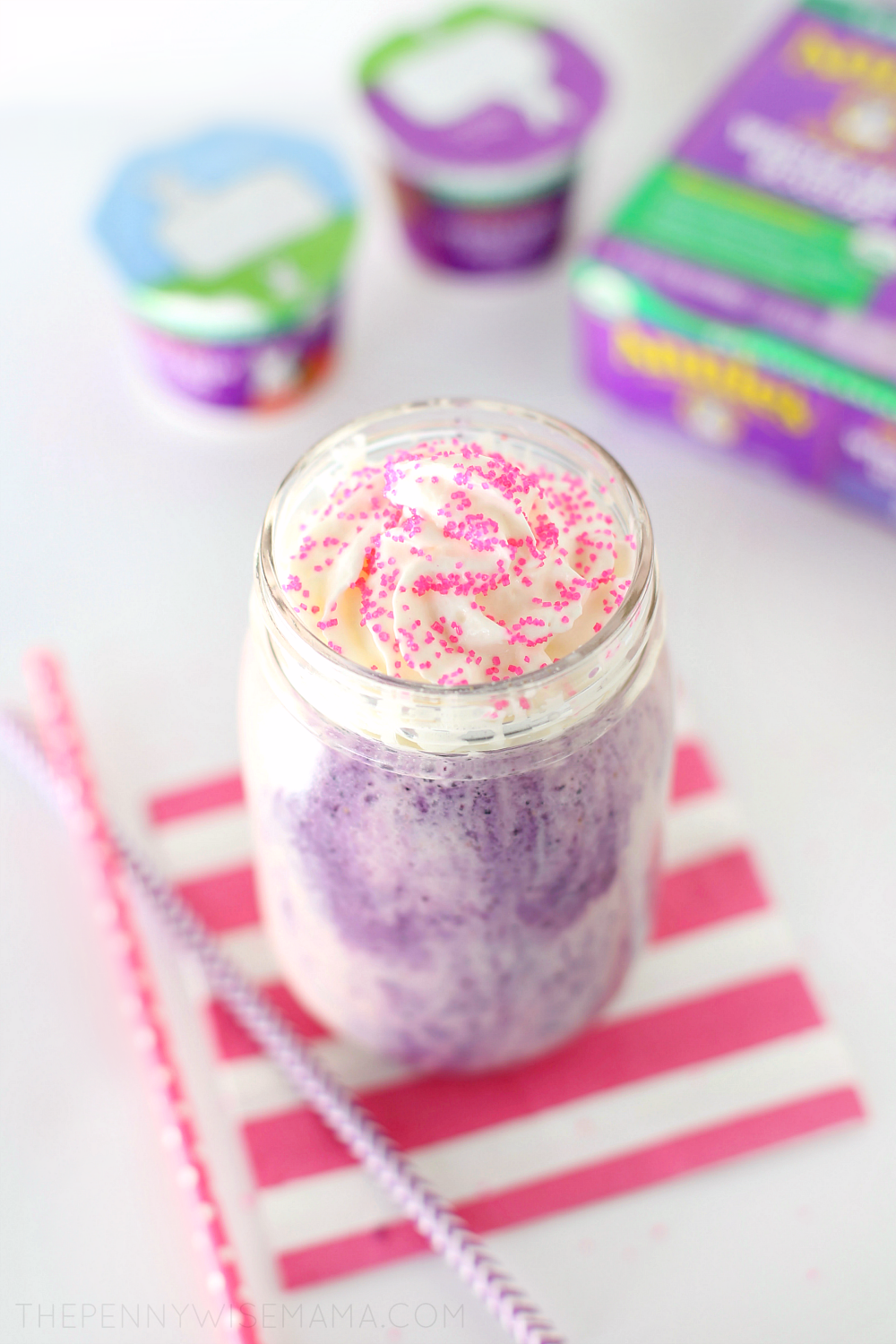 This Wholesome Berry Unicorn Smoothie is made with just a handful of ingredients — Annie's Organic Whole Milk Yogurt, organic unsweetened vanilla almond milk, and organic frozen blueberries and strawberries.
We topped ours with real milk whipped cream and some sprinkles for added fun. While these toppings aren't necessary, they sure make the drink more magical!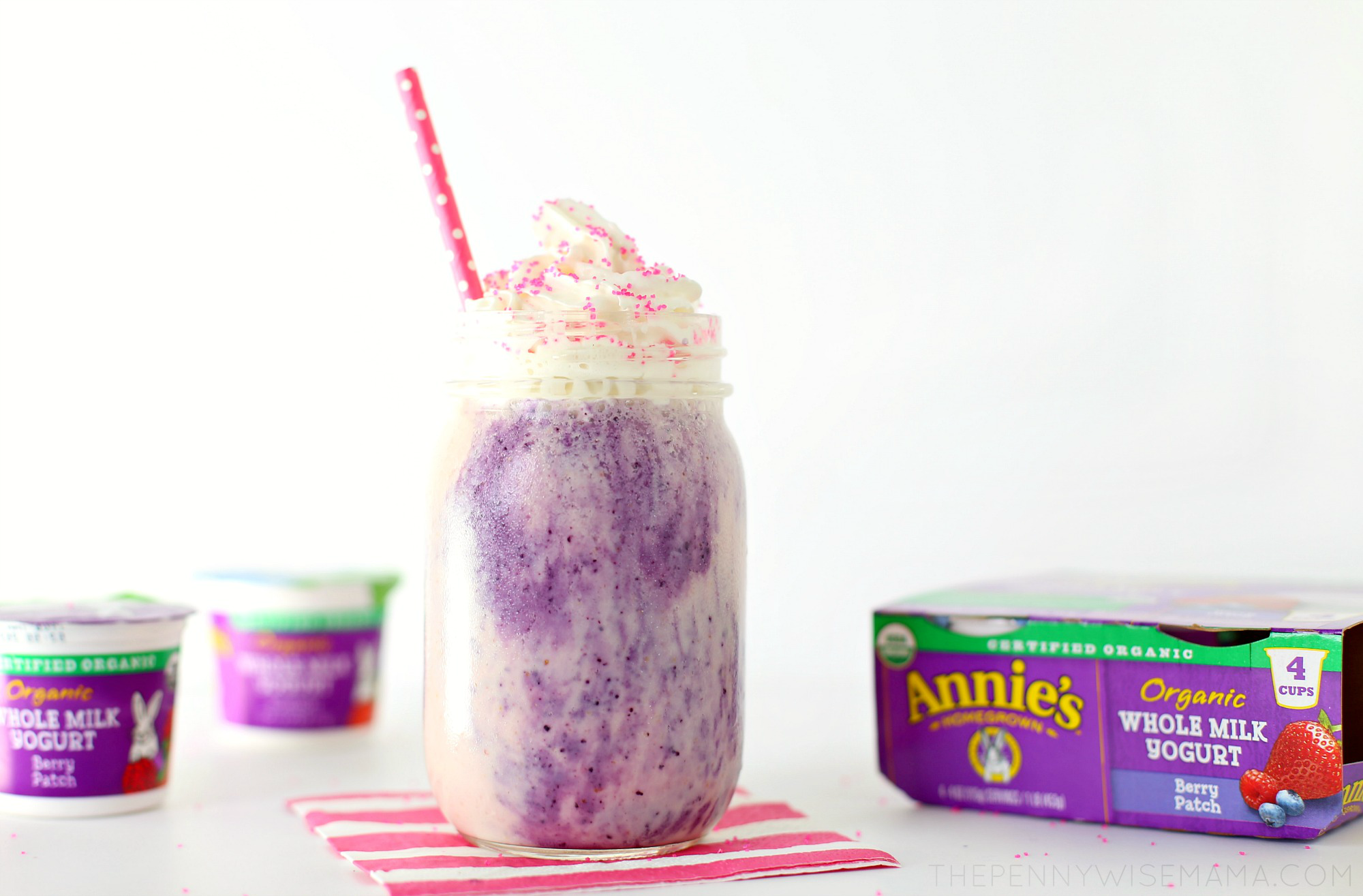 The best part about this smoothie is it is super easy to make. In just five minutes, you have a pretty "unicorn drink" that is both fun and delicious, without all the added sugar!
I chose to layer the purple smoothie and pink smoothie to create a swirled effect, but you could combine the two however you'd like. Get creative and top with whipped cream and sprinkles if desired!
Looking for more wholesome smoothie recipes? Try this Cinnamon Cashew Breakfast Smoothie!
Did you know that you can shop for natural and organic products online at Samsclub.com? With club pick-up, you can shop online and pick up at your local club at a time that works for you.
Click here to see all of the natural and organic products Sam's Club has to offer!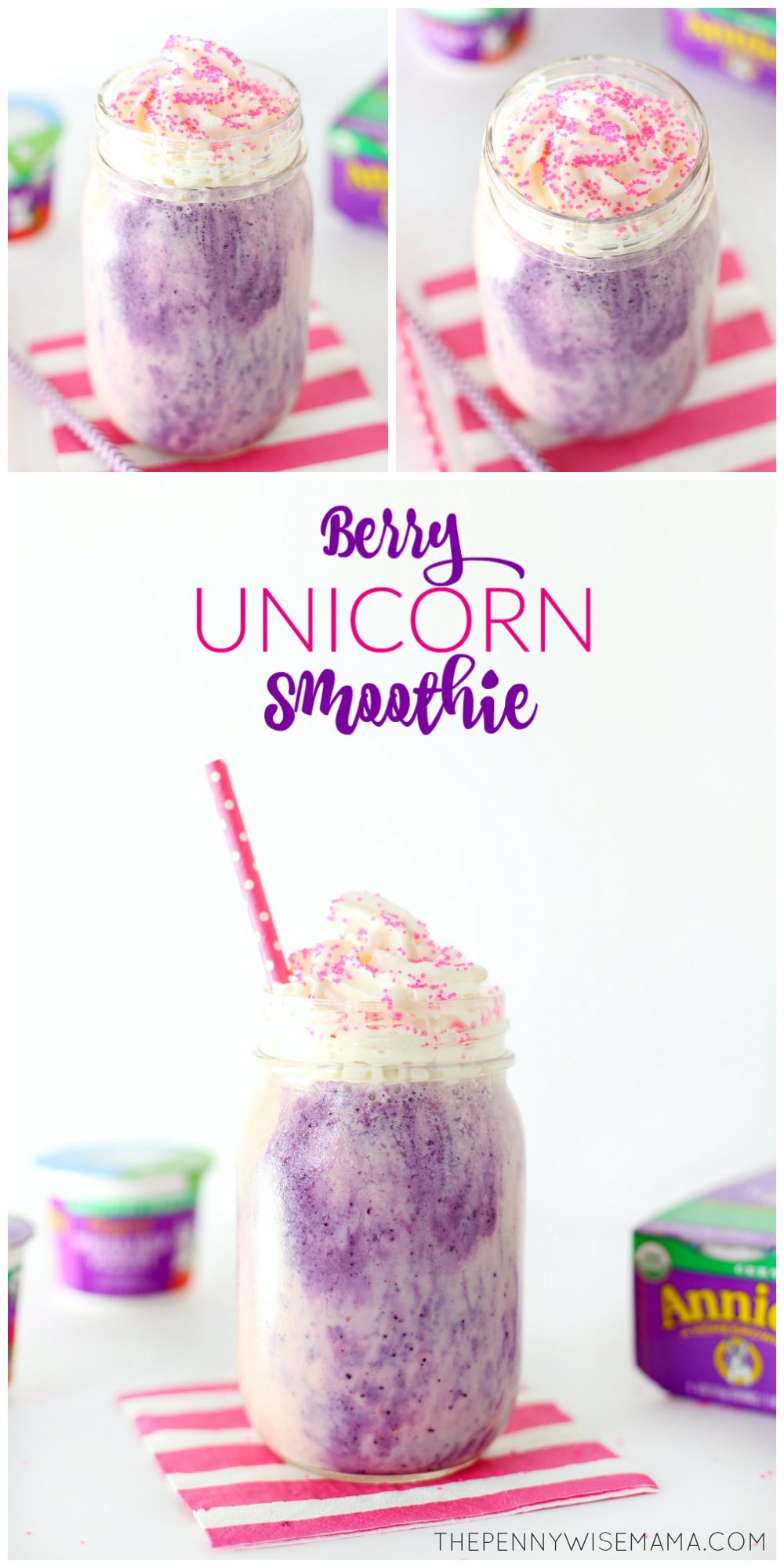 I partnered with Acorn Influence to bring you this post. All opinions are my own. #RealGoodFood