This post is sponsored by BabbleBoxx.com on behalf of Healthy Choice. #HCmeals4women
I have worked really hard to improve my health over the past four years. I exercise daily, take supplements, and eat healthy foods most of the time. The hardest part about my journey has been sticking to a healthy diet. I am a true foodie at heart and absolutely hate the idea of not being able to enjoy the foods I want…when I want. I have realized that as long as I eat healthy 80% of the time, I am doing really well. I think it's important to enjoy life and not be bound by a strict diet.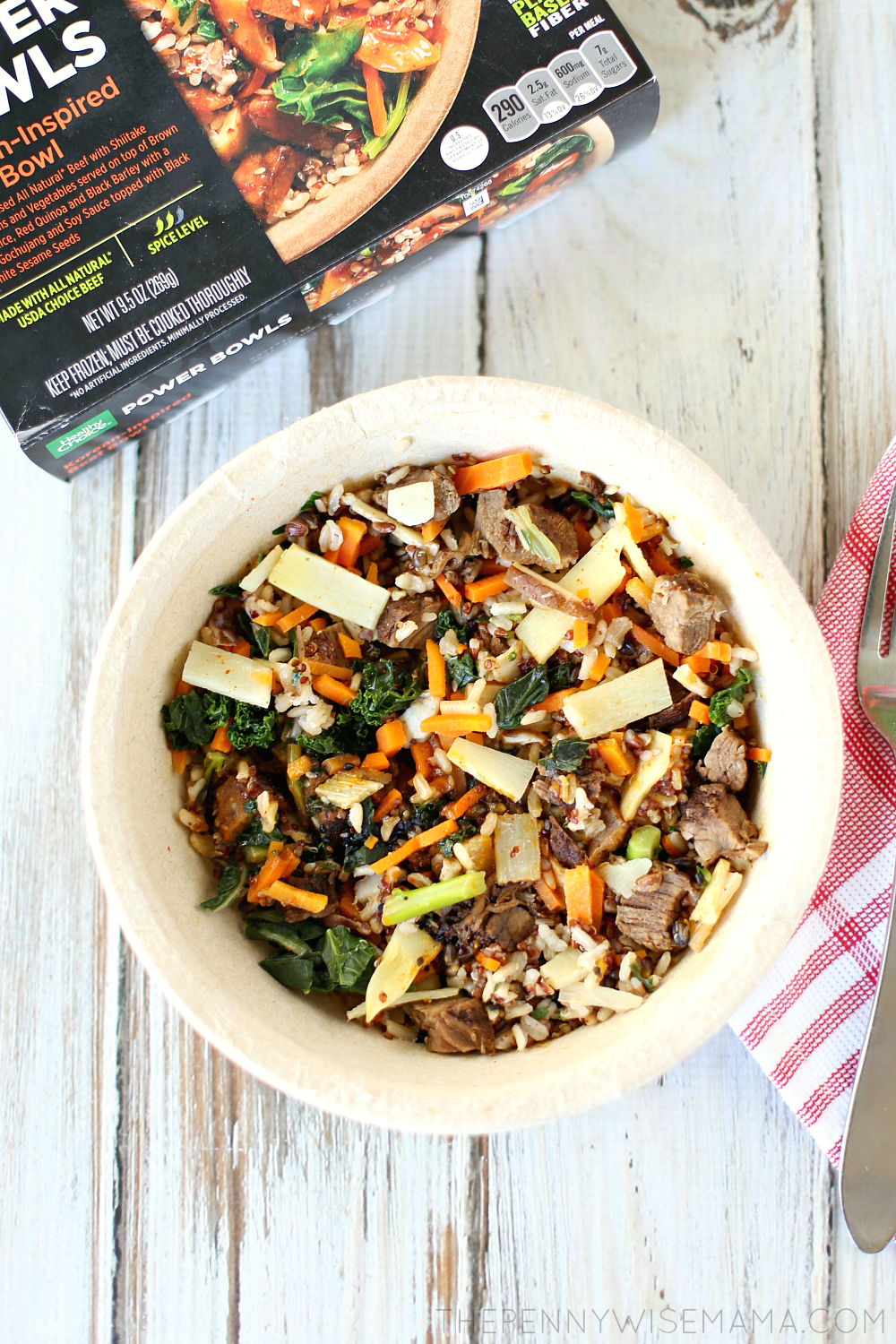 As a busy mom who is always on the go, I don't always have time to cook healthy meals, so it's nice to have frozen options on hand that I can make in a short amount of time. When I was working outside of the home as a teacher, I used to pack Healthy Choice frozen meals just about every day for lunch. I loved the convenience and variety of meal options.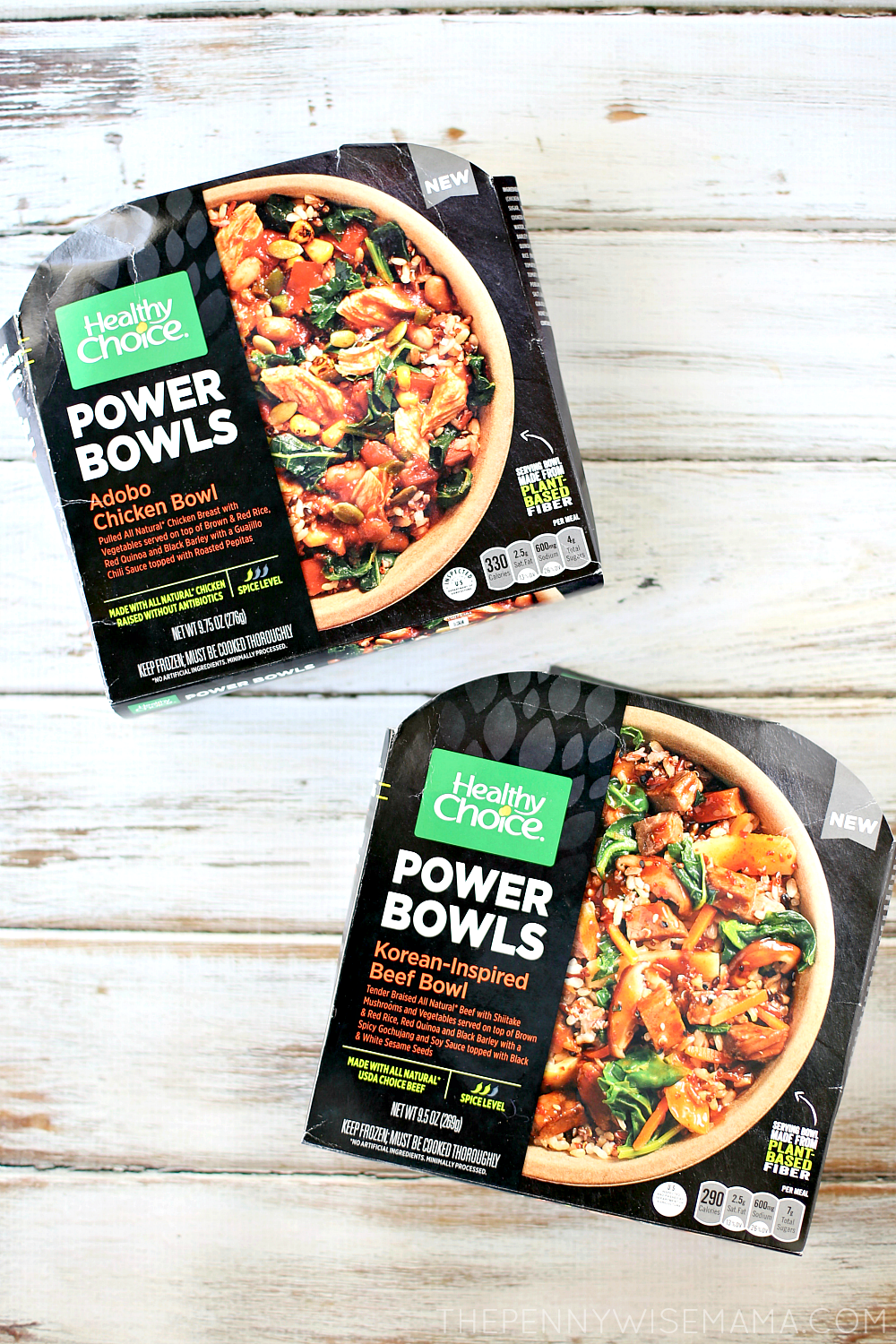 It's been awhile since I've purchased Healthy Choice meals, so I was so excited to learn that the brand recently launched a new line of frozen meals — Healthy Choice Power Bowls. Made with a combination of nutrient-dense vegetables, lean proteins and whole grains catering to people living an active lifestyle, these meals are inspired by Korean, Cuban and Latin cuisines and are packaged in new bowls made of plant-based fiber instead of plastic.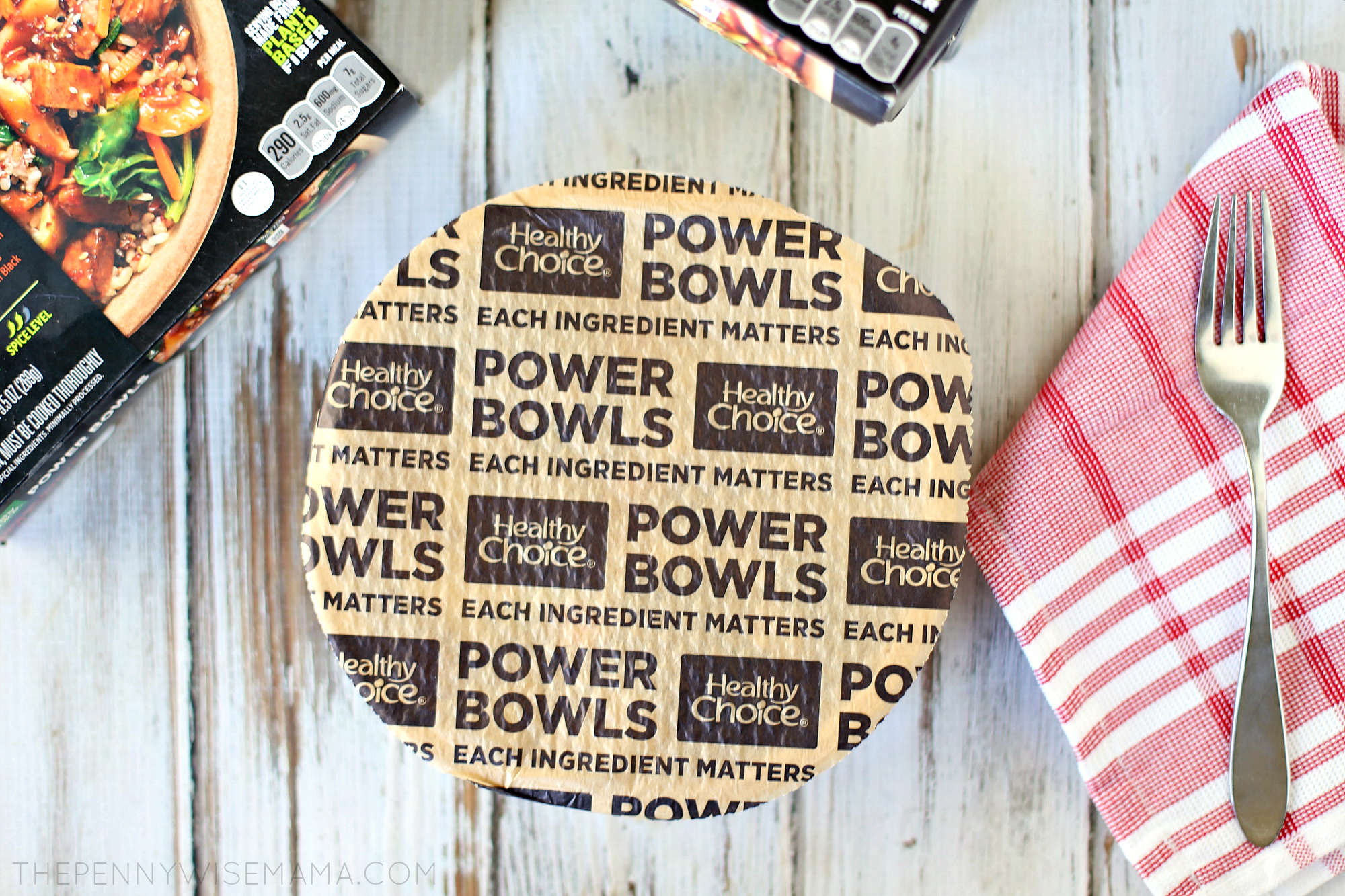 Every Power Bowl is made with intentional balance of nutrient-packed veggies, natural proteins and whole grains to fuel your lifestyle. The meat is all natural and there is over 16g of protein and 6-8g of fiber in every bowl.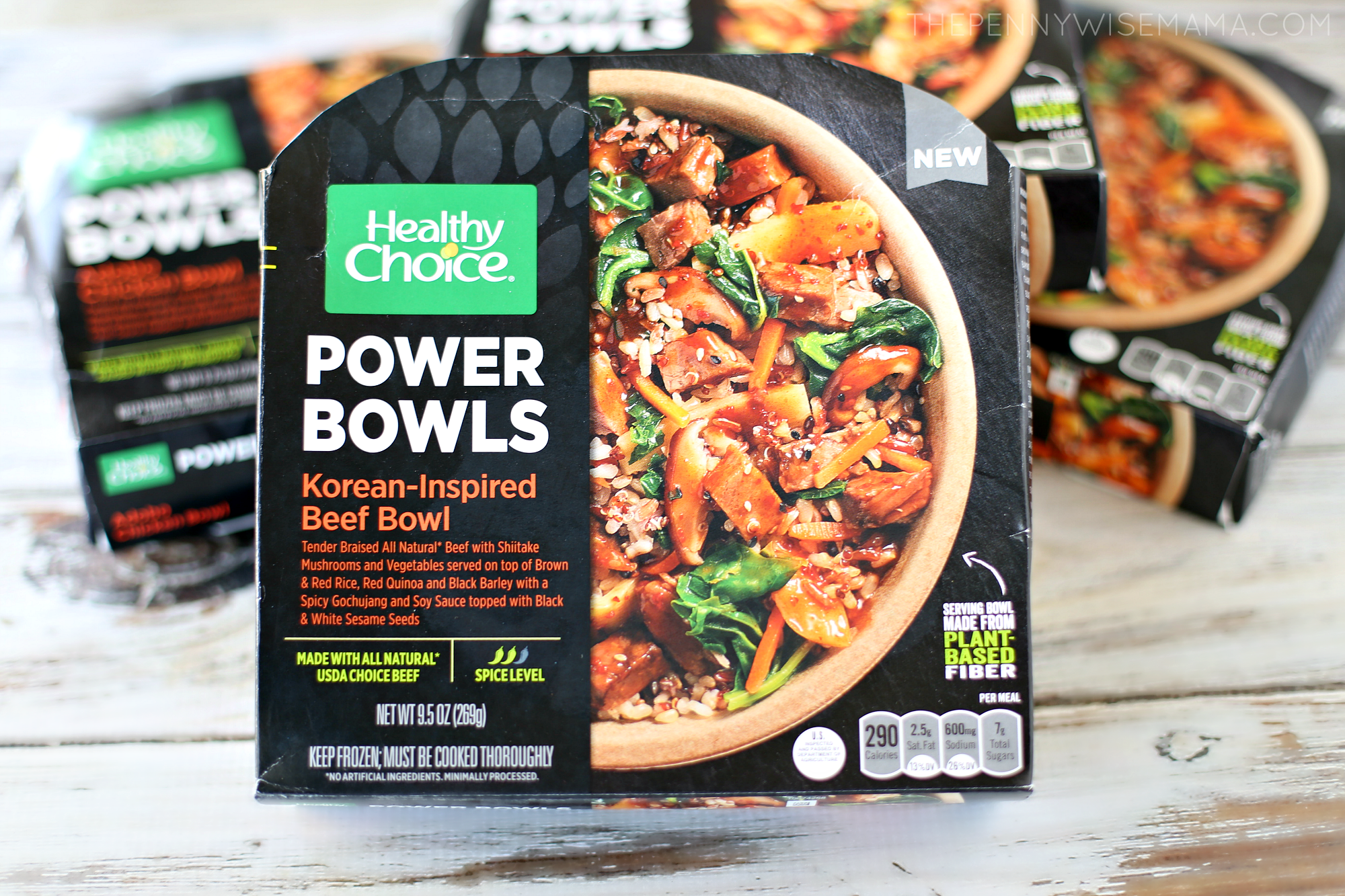 I had the opportunity to try the Korean-Inspired Beef Bowl and Adobo Chicken Bowl. Both of them were fantastic!! I was really surprised at how delicious and filling they were.
My favorite of the two bowls was the Korean-Inspired Beef Bowl. Made with tender braised all natural USDA choice beef, shiitake mushrooms and vegetables served on top of brown and red rice, red quinoa and black barley with a spicy gochujang and soy sauce topped with black & white sesame seeds, this meal is full of flavor! It is really spicy, so keep that in mind if you are sensitive to spicy foods.
The Adobo Chicken Bowl features pulled all natural chicken breast with vegetables served on top of brown & red rice, red quinoa and black barley with a guajillo chili sauce topped with roasted pepitas. This meal is delicious and full of tex-mex flavor.
Power Bowls are also available in these additional flavors:
Cuban-Inspired Pork Bowl – Tender braised all natural pork loin with black beans and vegetables served on top of brown & red rice, red quinoa and black barley with a sofrito sauce
Chicken Sausage & Barley Bowl – Sweet apple & gouda cheese and all natural chicken sausage (raised without antibiotics) with vegetables served on top of barley with a roasted garlic sauce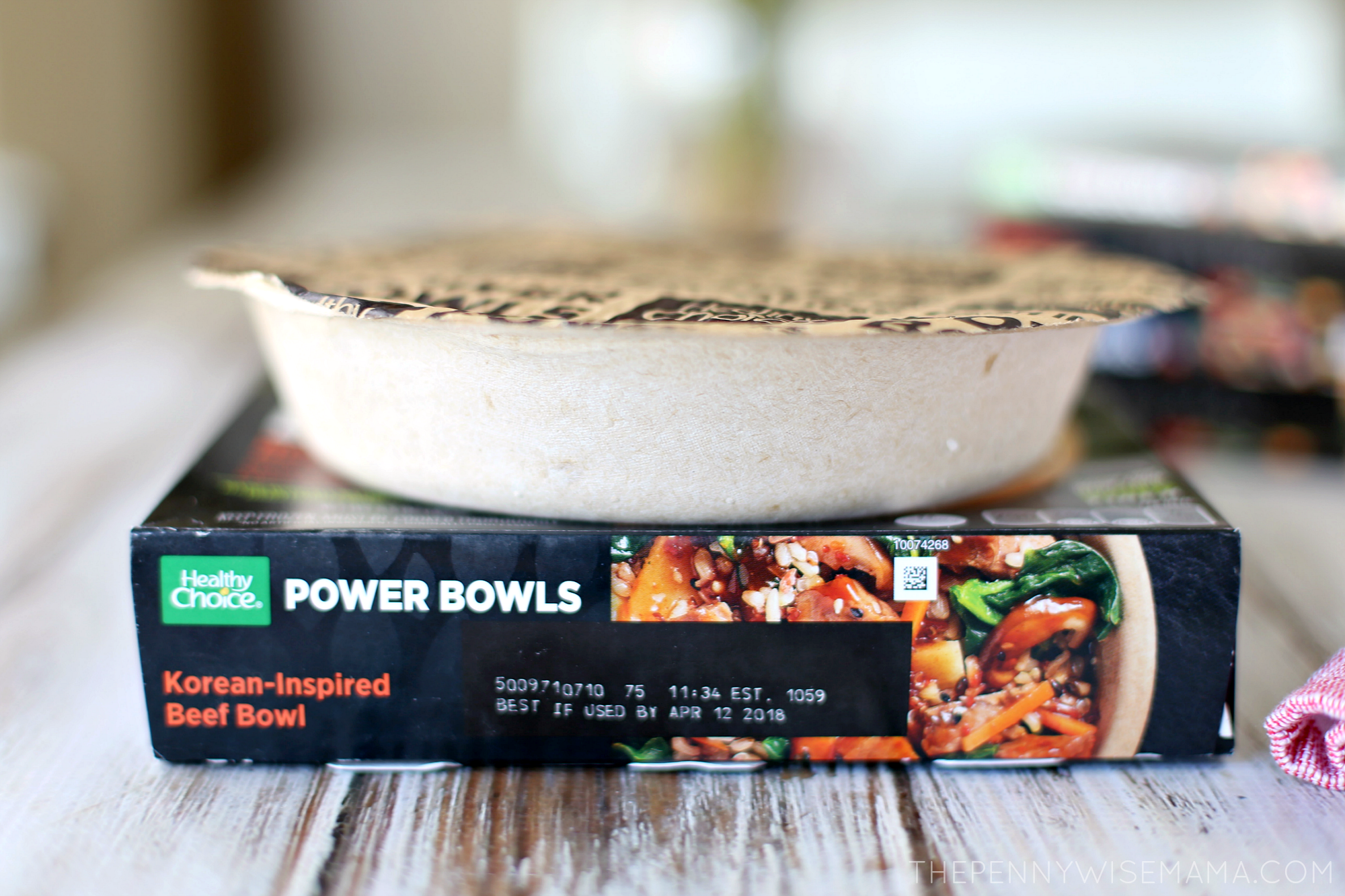 I love how quick and easy these meals are and I also really like that the physical bowl is made from plant-based fiber comprised of recycled bagasse and soft wood. Not only are these meals delicious, they are eco-friendly!
Did you know that May is Women's Health month? Now is the perfect time to load up your shopping cart with easy to heat & eat Healthy Choice Power Bowl meals that can also help supercharge your health!
Healthy Choice is the only major brand in its category that can call 100 percent of its products "healthy" as approved by the FDA.