Just in time for wedding season, it's time to announce the top 10 finalists of the Cheap Chic Weddings Toilet Paper Wedding Dress Contest. Yep, you read that right. Toilet paper wedding dresses! As surprising as it might sound, each dress that was entered into this contest was made solely from Charmin toilet paper, glue, tape and a needle and thread. Pretty amazing, right?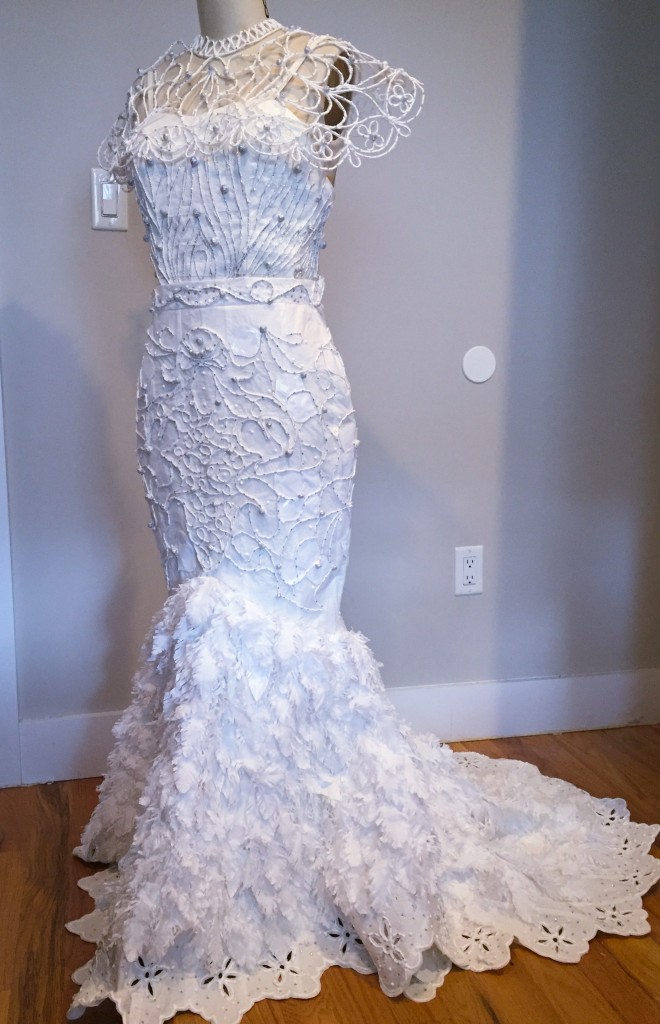 This marks the fifth year that Charmin has partnered with Cheap Chic Weddings by providing coupons to help cover the cost of purchasing Charmin toilet paper used in creating each dress. The softness combined with the strength of Charmin makes it the perfect material for designers to use to create their dresses and models to wear on the runway. I have to say, it's hard to believe that each one was made entirely of toilet paper. They truly are stunning!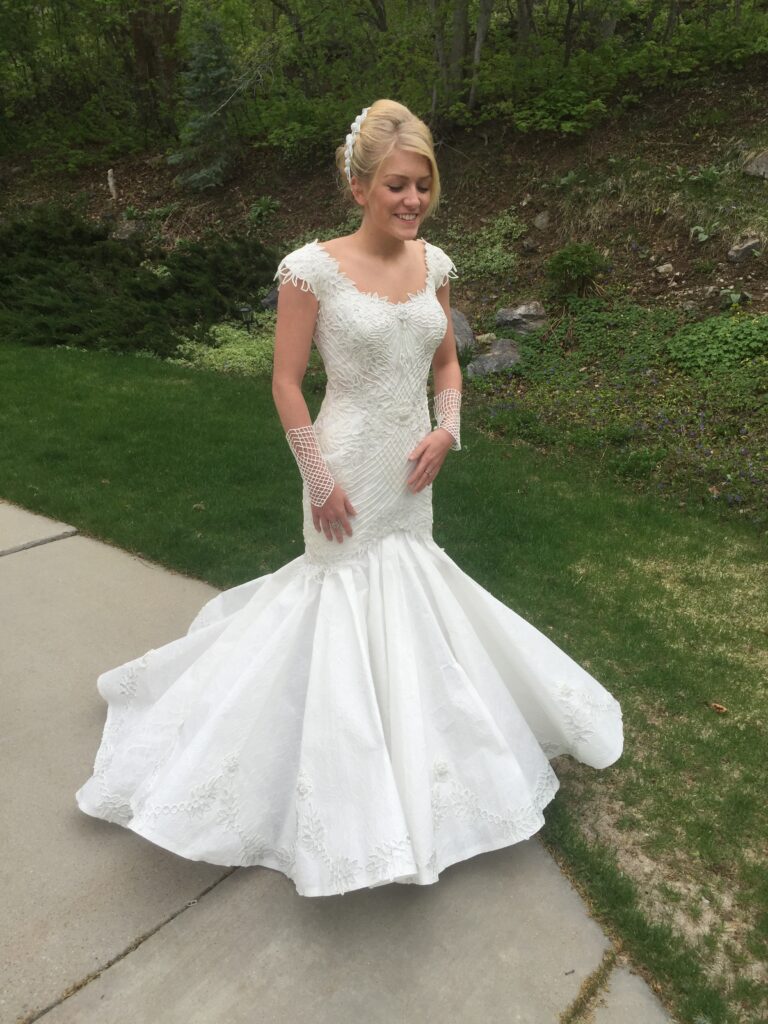 I had a chance to check out the top 10 finalists, and while I am so impressed with all of them, this one using 30 rolls of Charmin Basic is my favorite. Designed by Judith Henry, each large section of lace required 3 1/2 yards of twisted toilet paper and took three hours to construct and apply. Making the lace alone took over 80 hours. Simply amazing and so gorgeous!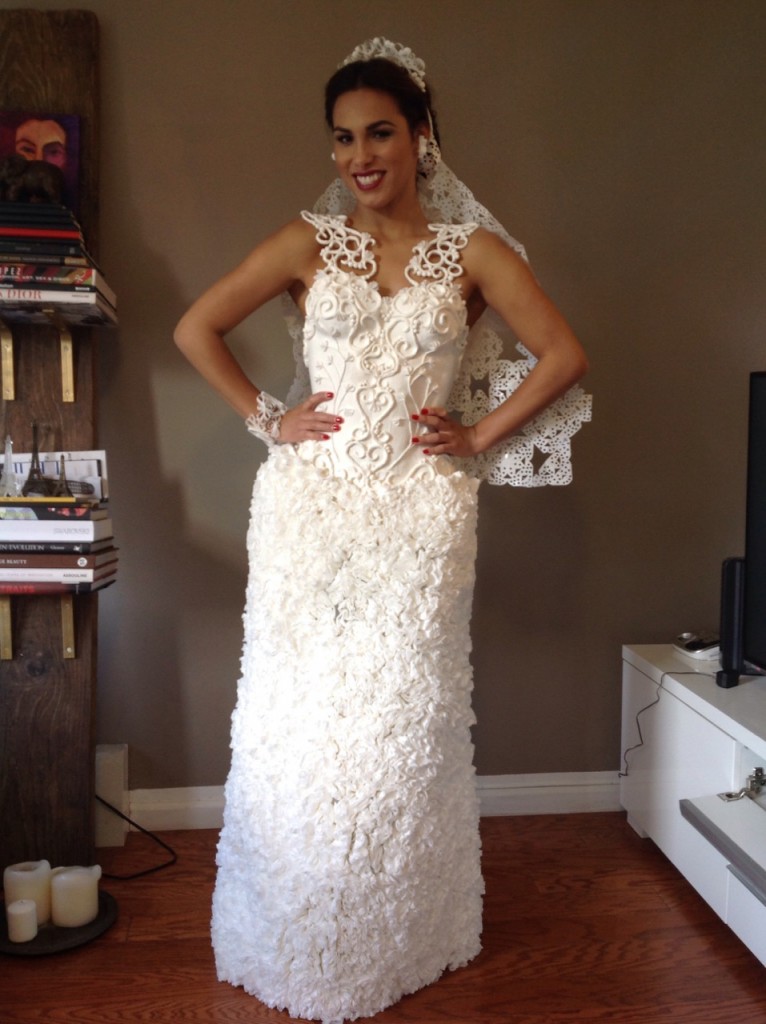 Each finalist will be showcasing their dresses at a finale fashion show event on Haven Rooftop at the Sanctuary Hotel in New York City on June 16th. For the first time ever, the finale will also be live streamed on Cheap-Chic-Weddings.com to allow fans near and far to be a part of the contest fun. The first prize winner will walk away with $10,000 while the second and third prize winners will receive $5,000 and $2,500 respectively.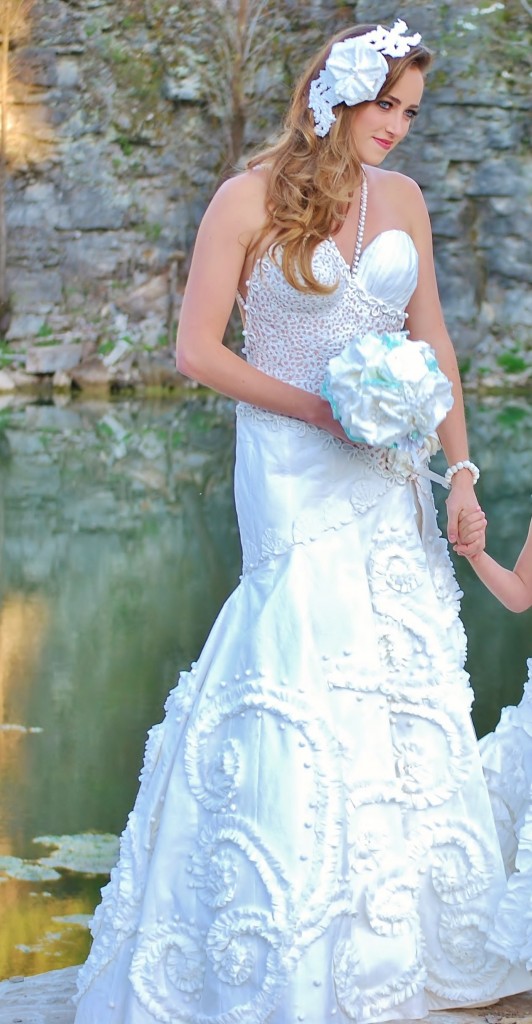 Vote for Your Favorite
The top 10 finalists of this year's contest have been announced and now it's time for you to vote for your favorite! While a panel of expert judges will select the top 3 winners, fans at home will also be able to choose the winner of the "Fan Favorite" category by voting online at Cheap-Chic-Weddings.com.
Join in the fun and vote for your favorite dress here! You can vote once per day until the finale event on June 16th. Follow along and share on social media using the hashtag #TPDress.
For more information on the Charmin family of products, please visit www.Charmin.com. You can also "like" Charmin on Facebook and follow Charmin on Twitter @Charmin.
Which dress did you vote for?
I partnered with Charmin to bring you this post. All opinions are my own.