This post was sponsored by Sensodyne® as part of an influencer activation for Influence Central. Sensodyne® compensated me in connection with statements made in this post. All opinions expressed in this post are my own.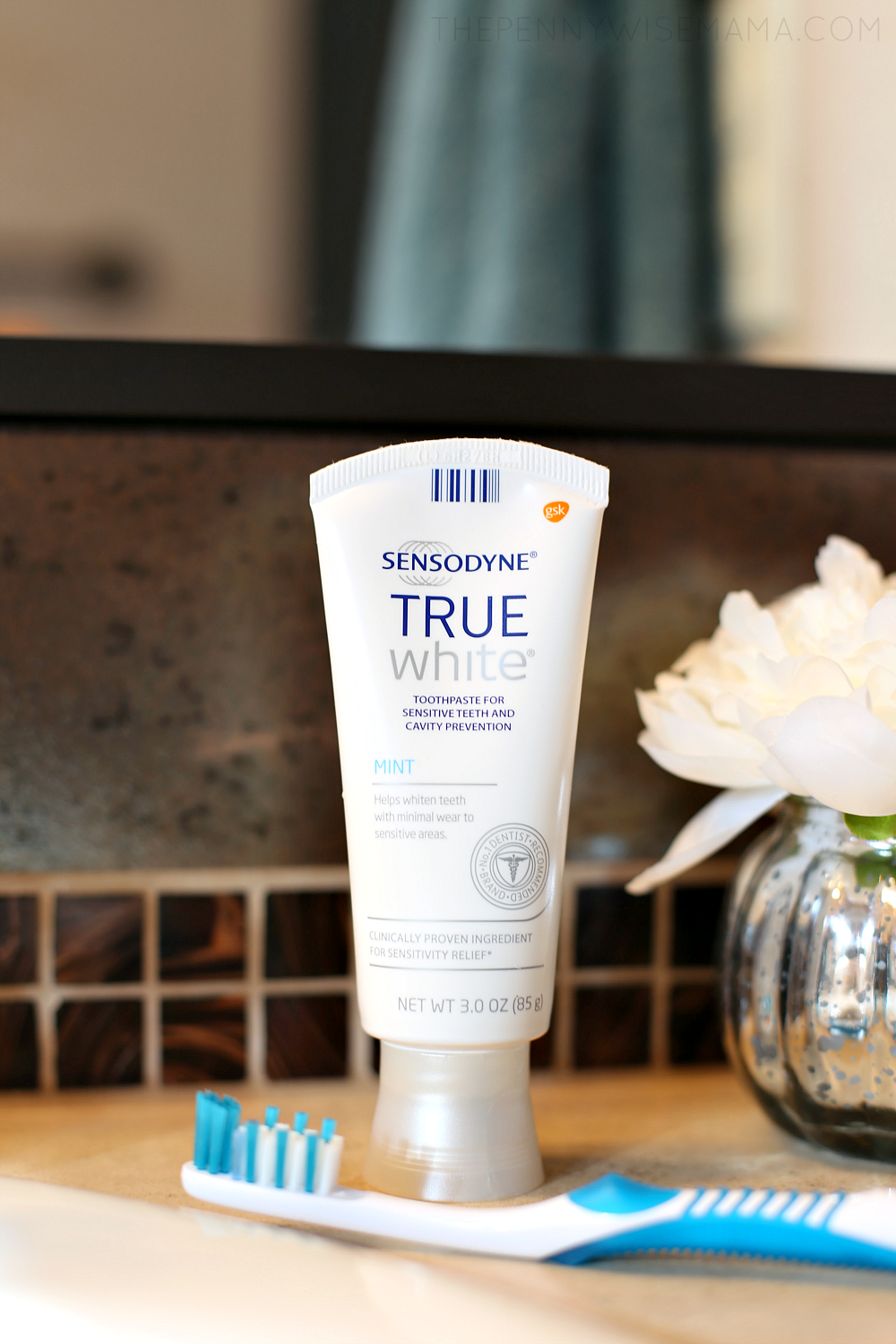 Oh, the painful things we do in the name of beauty. From wearing heels all day to waxing our eyebrows to whitening our teeth, we put ourselves through too many painful and potentially harmful beauty routines in order to look good.
I'd like to think that I am simple and low-maintenance, but at the end of the day, I still like to look good. Like most women, I've made the classic mistake of wearing heels or shoes that are too small, resulting in blisters. I've used hair removal products that leave my skin red and burned. And no matter how many times I've curled my hair, I still manage to burn myself just about every time.
One of the worst things I have ever done is microdermabrasion. The instrument cut my face so bad that it left scabs that later turned into scars. I have felt self-conscious about my skin ever since. And to think it was all just to have soft, smooth skin!
Another painful thing I have done time and time again is whiten my teeth. I have sensitive teeth and gums, which has always posed a problem with whitening my teeth. For days, sometimes even weeks after using whitening products, I am left with sore gums and painful teeth. I've always just dealt with it because having a pretty, white smile is important to me — it is after all one of the first things people notice about you.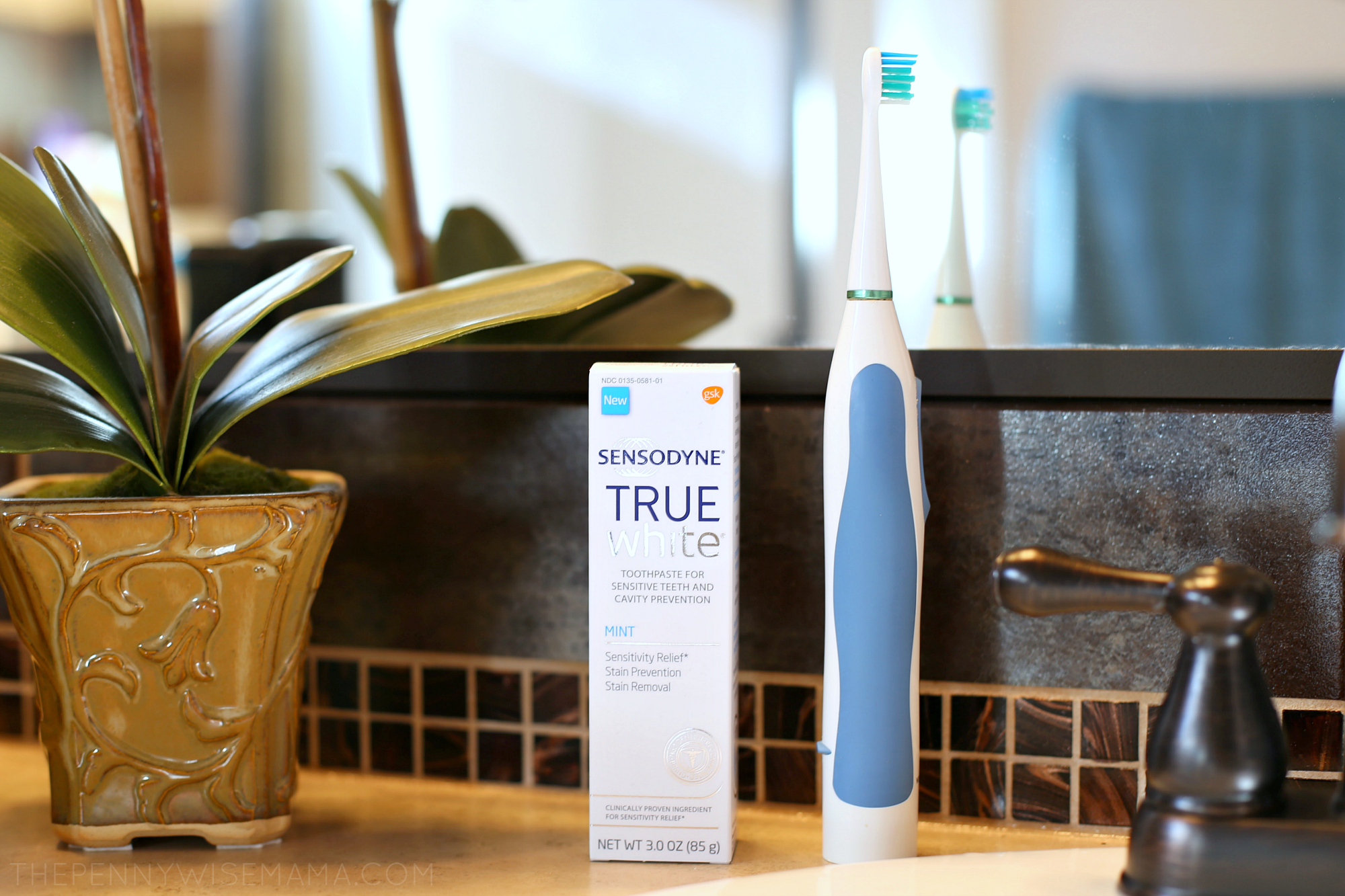 It appears I am not alone in this. According to a survey by the makers of Sensodyne®True White®, 87% of women say having a white, shiny smile is important to them and more than 1/3 of women who experience sensitivity say they will do whatever it takes to have whiter teeth. The good news is those of us who have sensitive teeth no longer have to make sacrifices for beauty, thanks to Sensodyne® True White®!
A poll by Sensodyne® True White® found: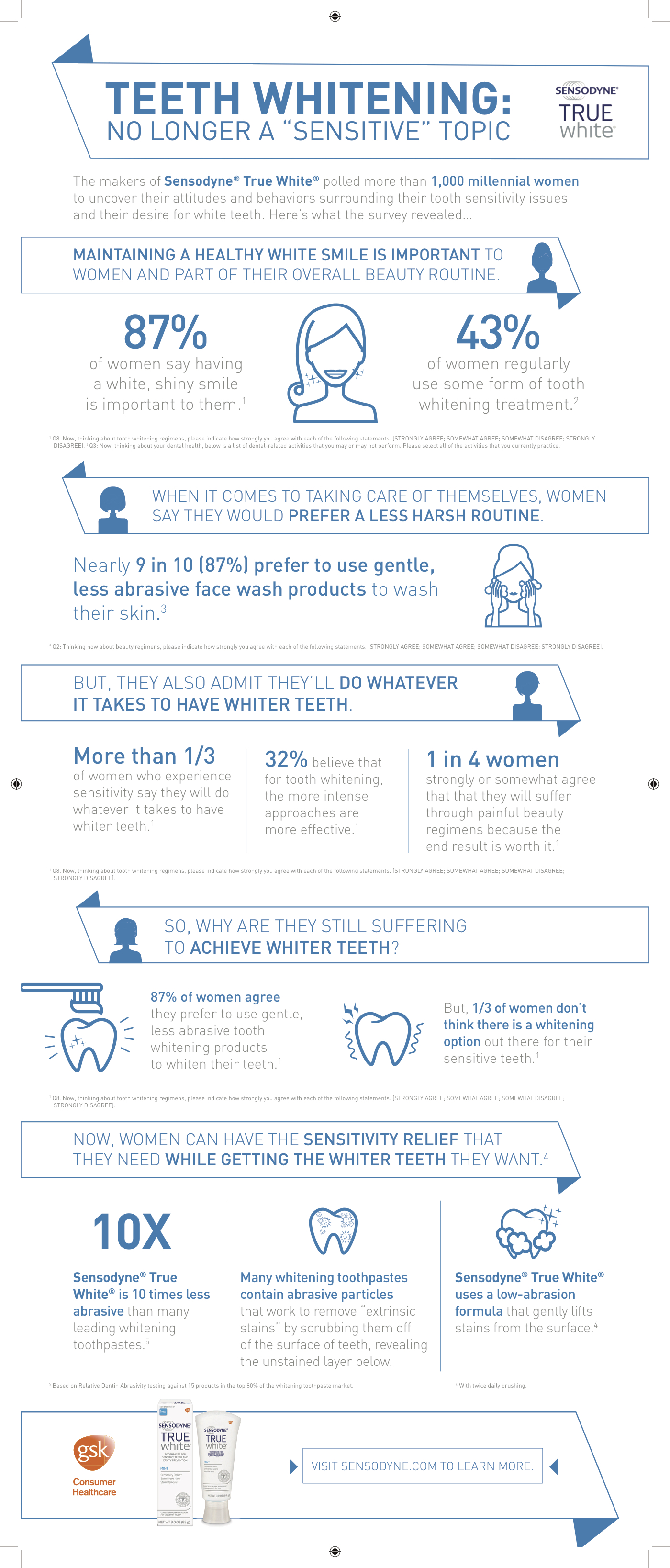 Now, you can turn to Sensodyne® True White® for a whiter smile and sensitivity relief, without the compromise.
Sensodyne® True White® is 10x less abrasive than many leading whitening toothpastes*, providing gentle stain removal and active stain protection.
*Based on Relative Dentin Abrasivity testing against 15 products in the top 80% of the whitening toothpaste market.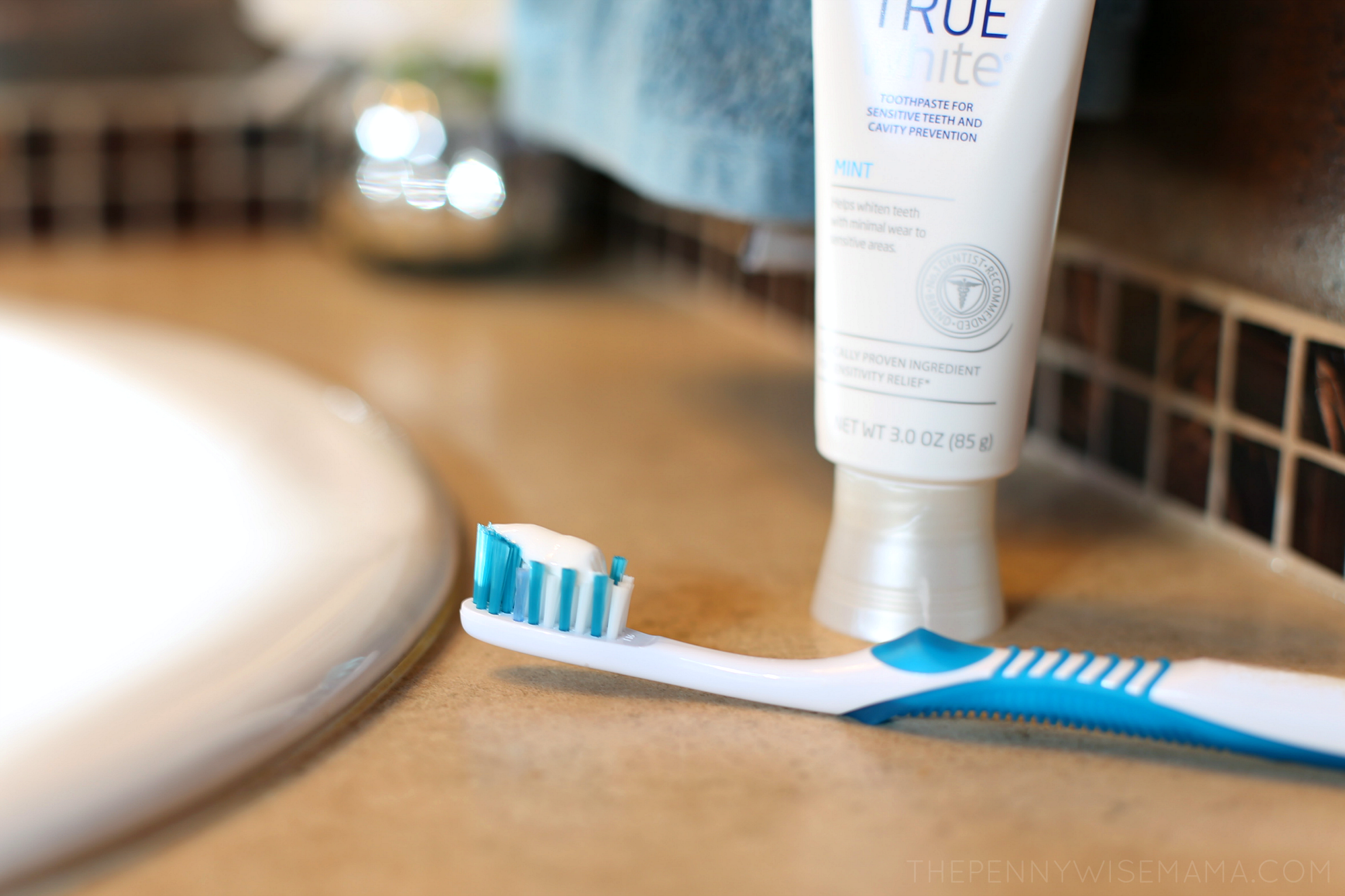 With twice daily brushing, Sensodyne® True White® provides sensitivity relief and helps whiten your teeth.
I've been using Sensodyne® True White® for a couple of months now and I really like it! It's gentle on my teeth and it has a mild mint flavor that tastes great and leaves my mouth feeling fresh. I'm so happy I found a whitening toothpaste that is gentle enough for my sensitive teeth!
What are some personal sacrifices you've made for beauty?