When I need to make a quick and easy dinner, I like to cook breakfast for dinner. I always have the items I need on hand, so I can whip up a meal in no time and the kids love it. It's also the one meal my husband likes to make, so he usually takes over and gives me a break from cooking. He likes to make pancakes, scrambled eggs, and bacon. The kids always think it's a treat!
I was recently assigned with the task of shopping for Tyson Breakfast Bread Bowls to create a breakfast for dinner meal. I knew that this would be a fun task, since we already love having breakfast for dinner!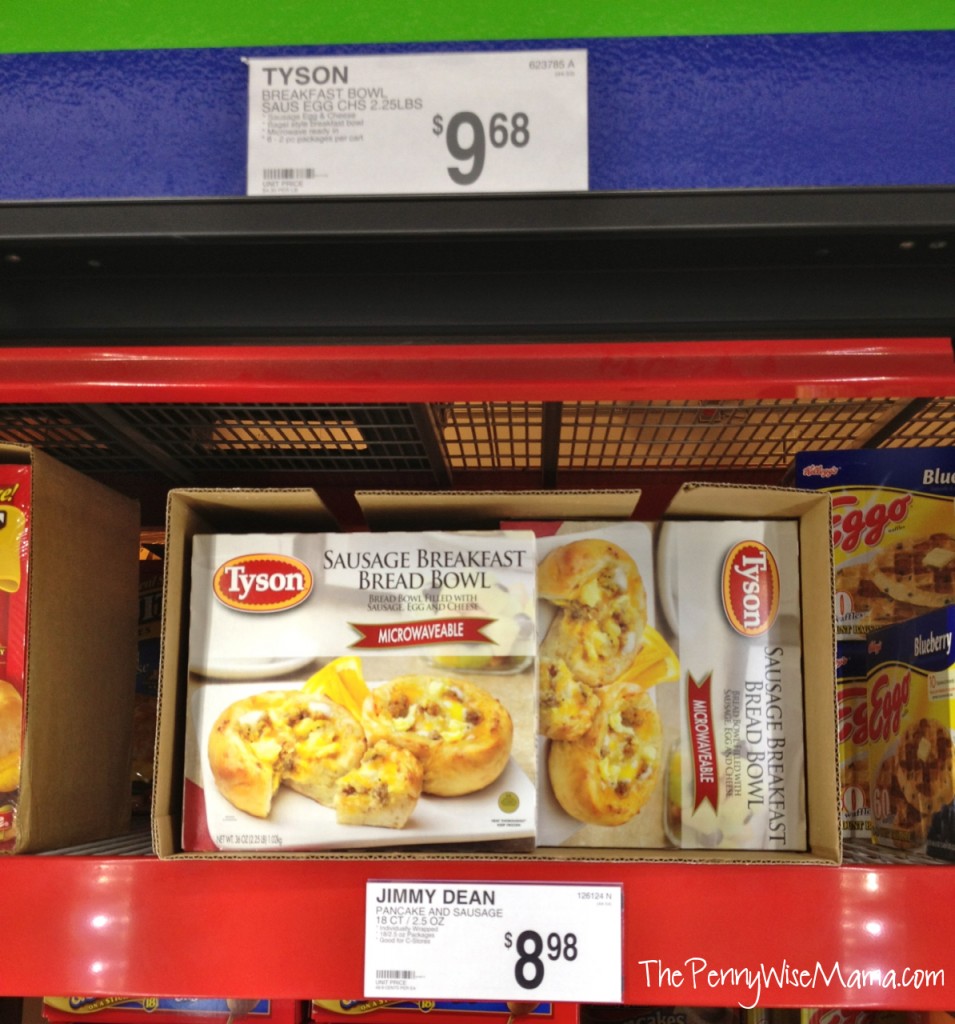 I shopped for Tyson Breakfast Bread Bowls at my local Sam's Club. I found them in the frozen breakfast aisle. They were easy to find and at just under $10 for 12 servings they seemed to be a pretty good deal. I was hoping to buy the bacon bread bowls, but my Sam's Club only had the sausage bread bowls so we went with those. To learn more about my shopping trip, check out my Google+ story.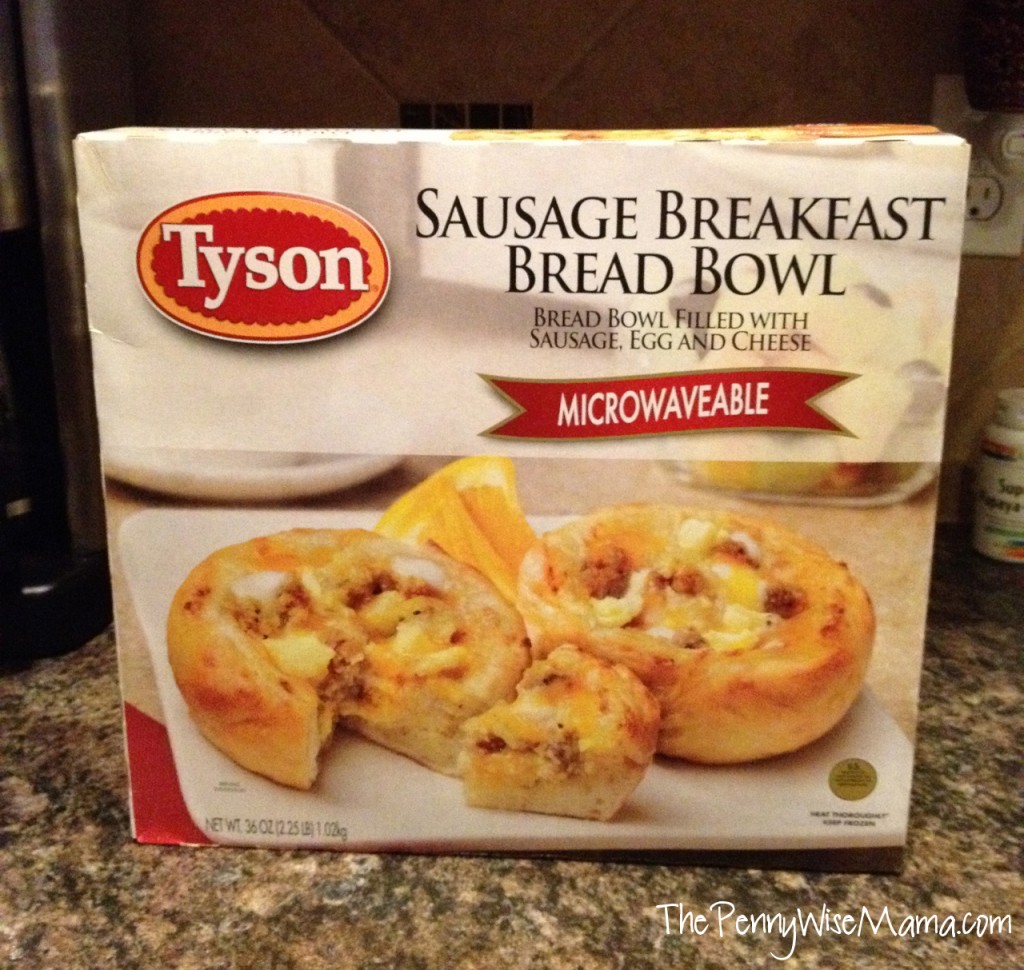 After purchasing the breakfast bowls, my family went on a much needed vacation for Spring Break. We didn't get a chance to try them before we left. When we returned, we were all exhausted from lack of sleep. The last thing I wanted to do was cook dinner. When I was racking my brain trying to think of what I could cook that would be fast and easy, I of course thought of making breakfast for dinner and remembered that we had the Tyson Sausage Breakfast Bread Bowls in the freezer. How perfect!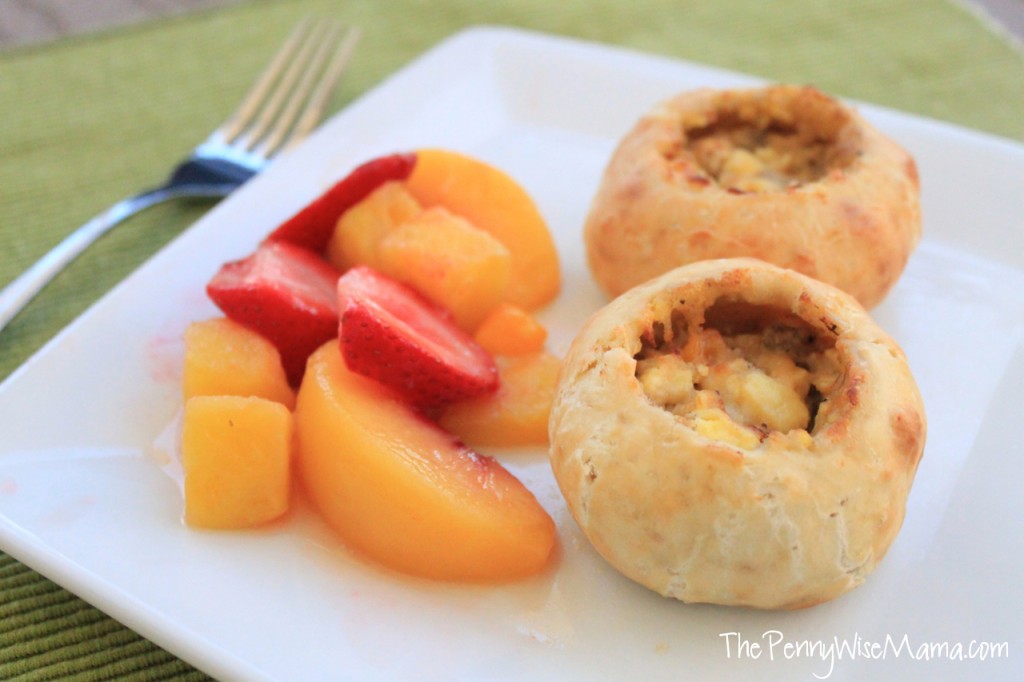 The bread bowls were super easy to make. I literally just had to throw them in the microwave for a couple of minutes and they were done. It was seriously the fastest dinner ever! To make the meal a little more filling, I added mixed fruit — strawberries, peaches, pineapple, mango, and blackberries. It wasn't a huge meal, but we weren't that hungry since we had eaten a huge lunch before we came home.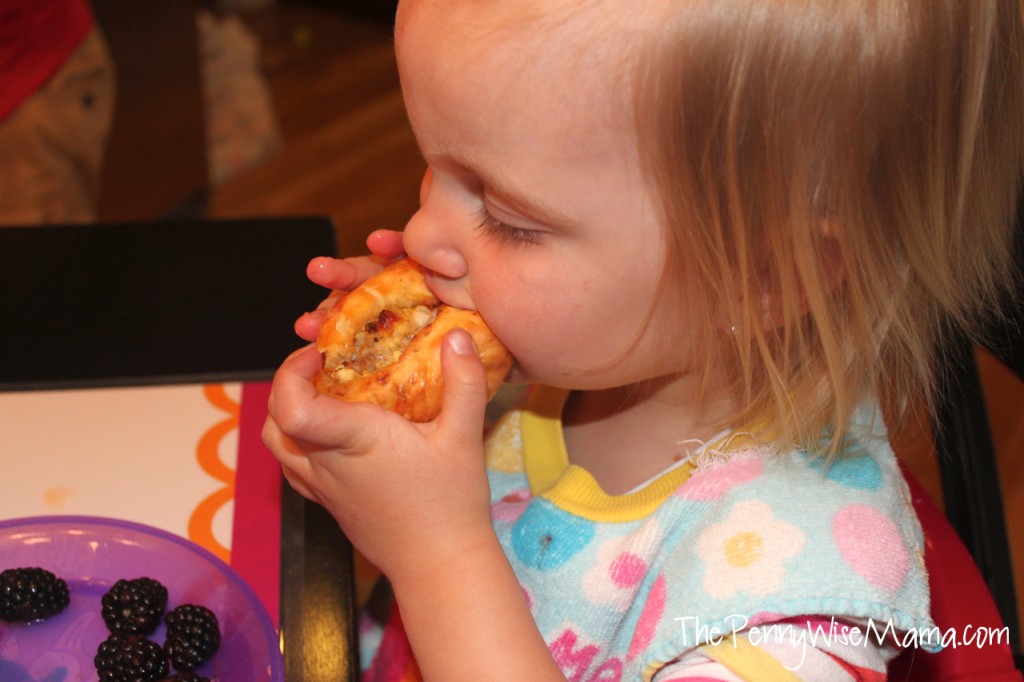 My kids LOVED the Tyson Sausage Breakfast Bread Bowls! They said that they were really yummy. In fact, my ten-year-old said that they were "The Bomb!" 🙂 I liked that they were small enough that my two-year-old twins were able to hold them in their hands and eat them with ease.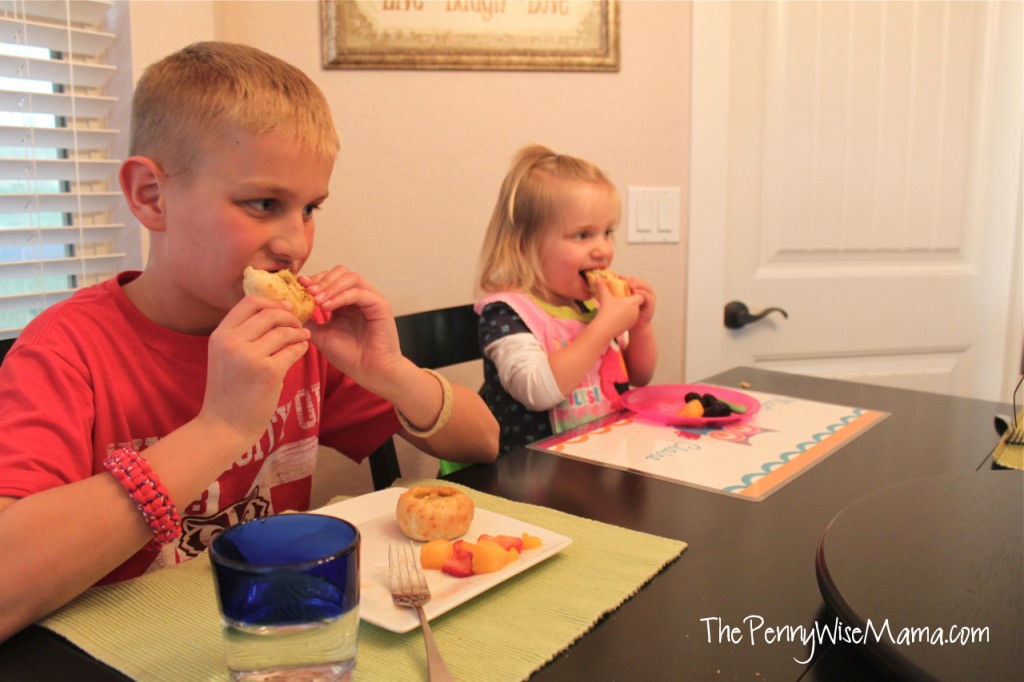 My husband and I also enjoyed the bread bowls. The sausage made them a little saltier than I would normally like, but overall they were tasty. I could see us buying them again in the future to keep on hand for a quick and easy breakfast or even another dinner!
If you would like to purchase the Tyson Breakfast Bread Bowls, you can find them at your local Sam's Club.
Connect with Tyson:
This shop has been compensated as part of a social shopper insights study for Collective Bias. #CBias All opinions, ideas, and photos are my own.