I am huge fan of consignment sales — both as a buyer and seller. They are not only a great place to find quality children's items at a fraction of the retail cost, they are also a great place to get rid of the items your children have outgrown.
For the past few years, I have participated in a local consignment sale and have really benefited from it. I've found some great deals on clothing, shoes, and toys for my kids and I've also made a good amount of money selling my own items. You can imagine then how excited I was to learn about an online consignment store that I can shop or sell at all year long!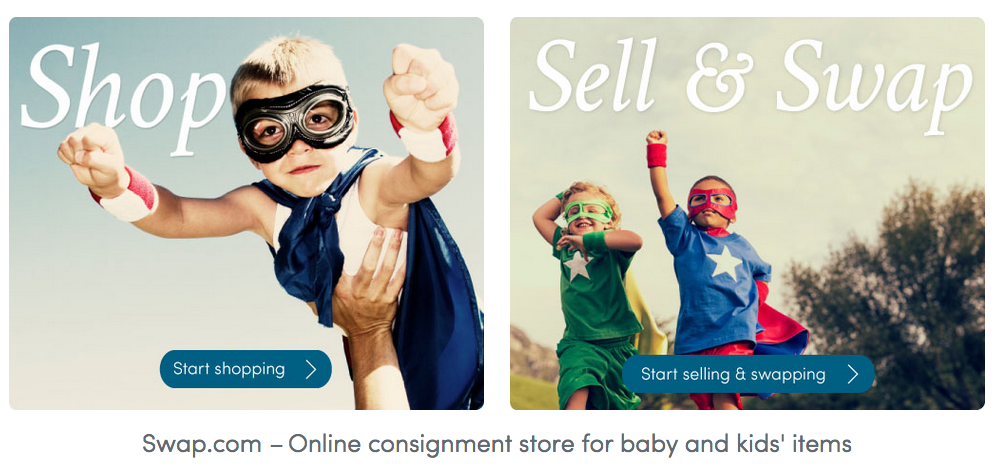 Meet Swap.com, an online consignment store that specializes in baby, kid, and maternity items. Items range from brand new with tags to gently used. Even items that are brand new are priced at a discount, so it's a great way to save money!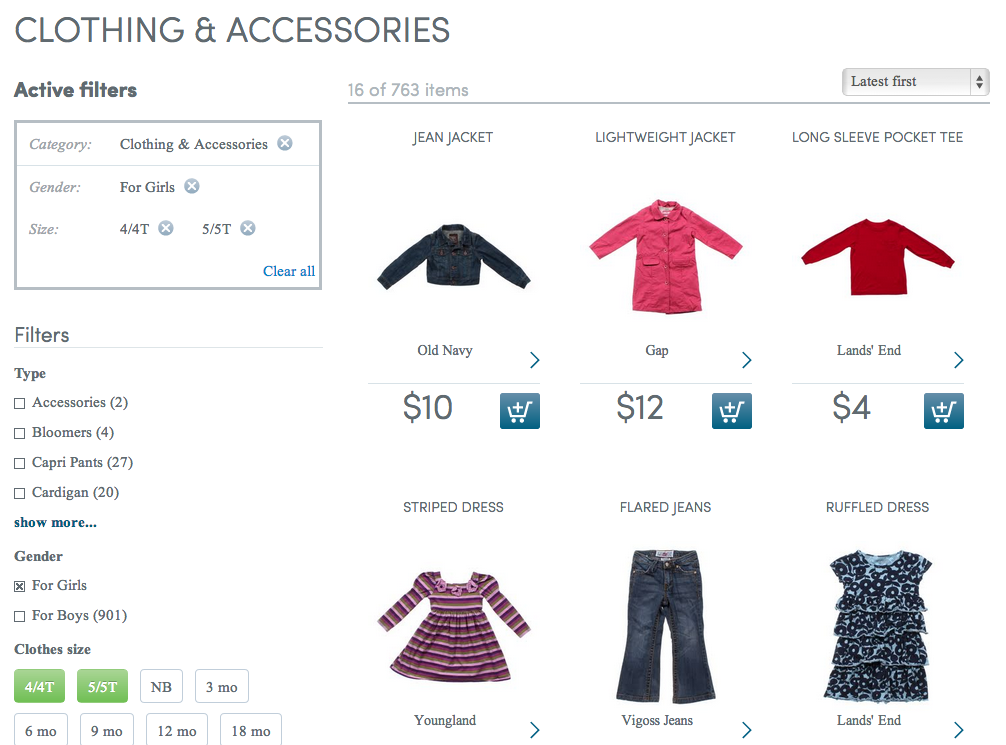 I had the opportunity to try out Swap.com as buyer and I have to say, what a great shopping experience! The site looks professional is easy to navigate. The filters or search bar make it easy to find exactly what you are looking for.
I was primarily looking for brand name clothes for my kids, Blu-ray movies, lego sets, sporting goods, and girls' toys. I ended up finding a super cute Mini Boden dress, a pair of Levi jeans with cute sparkly hearts on the pockets, an Abercrombie t-shirt and the movie UP on Blu-ray/DVD. All of the items were listed as good, used condition.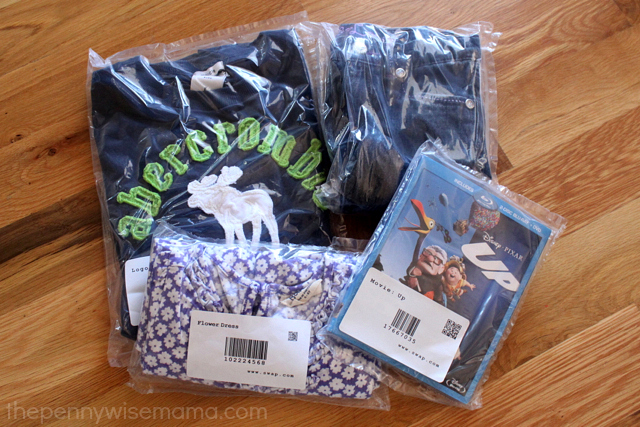 All the items arrived very quickly after placing my order. When I opened the box, I was impressed to see that each item was individually sealed in plastic. Since the items are used, I expected them to just be thrown in the box. This was a nice surprise — a professional touch!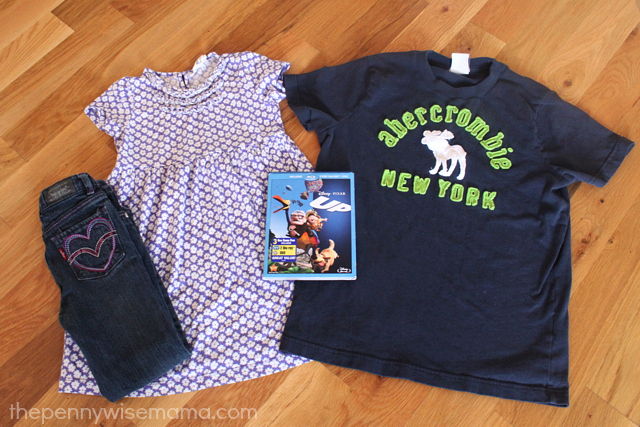 All of the items were as stated and were in good, clean condition. None of them hardly even looked used! Shipping is FREE on your first order with Swap.com, so my total for all of these items was $30. Considering that all of the items would have cost more than double that brand new, I think I got a pretty good deal!
I am very impressed not only with the quality of the items I received from Swap.com, but also with the fast shipping and great customer service. I will definitely be shopping there on a regular basis!
Buy or Sell with Swap.com
Swap.com is great place to shop for holiday gifts! If you are looking to save money this year, I would highly recommend checking out Swap.com before heading to the stores. You may be able to find the items you are looking for either brand new or gently used for much less than in the store (and your kids probably won't mind if the items are used!). Just keep in mind that inventory at Swap.com changes on a daily basis, so make sure you check the site often for newly listed items!

Looking to make a little extra cash this holiday season? See how you can easily sell your quality children's items on Swap.com.
Swap.com Giveaway
One lucky PennyWiseMama reader is going to WIN a $25 gift certificate to Swap.com! You can use the gift certificate to purchase whatever you'd like.
To enter, simply use the Rafflecopter form below. Giveaway ends on 12/4. Open to U.S. residents, 18+. Good luck!