I am a member of the Collective Bias® Social Fabric® Community. This shop has been compensated as part of a social shopper amplification for Collective Bias and its advertiser #FROZENFun #collectivebias.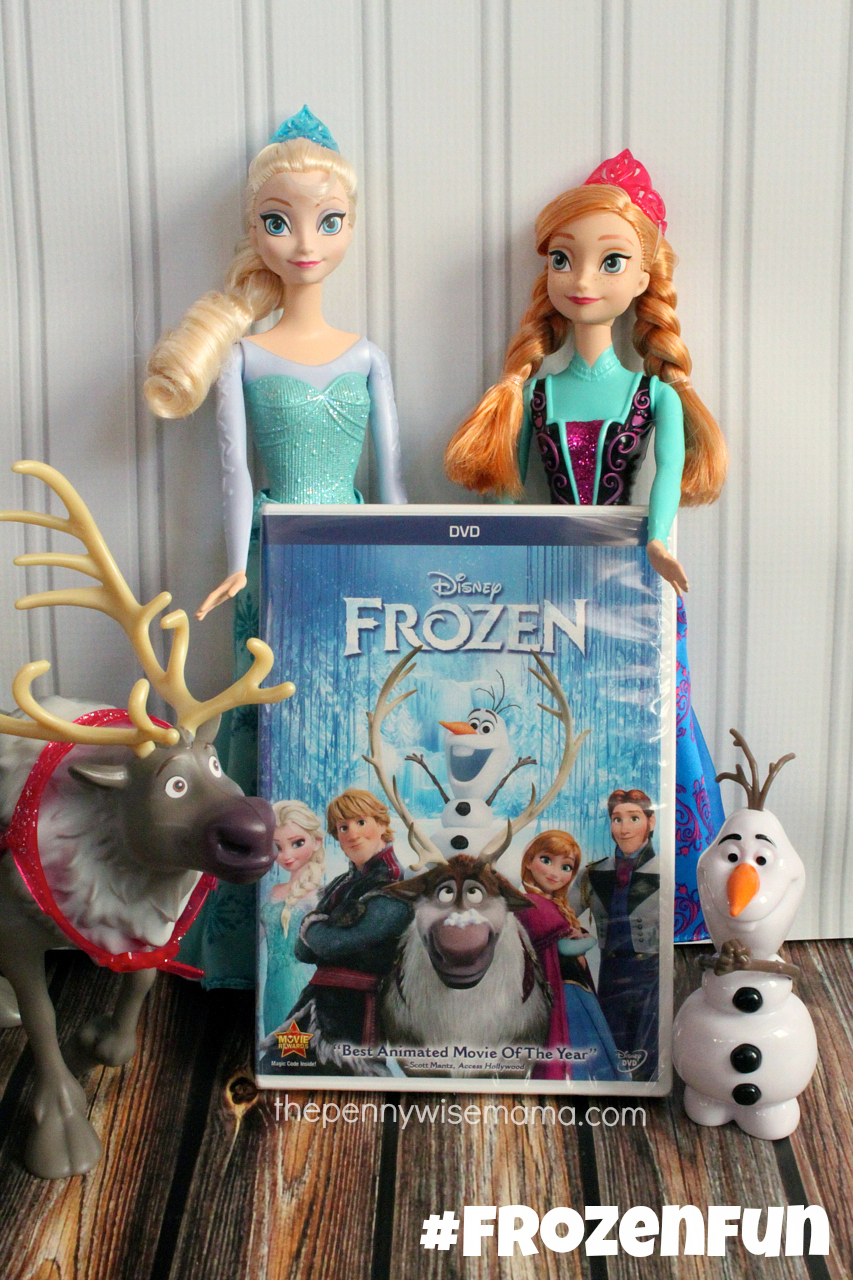 Like many kids all across the country, my four-year-old twin girls are head over heels in love with the new Disney movie FROZEN. We saw it in theaters over Thanksgiving break and have been counting down the days for the DVD release ever since. To pass the time, we have watched movie clips on YouTube over and over again and we even downloaded the soundtrack. "Let It Go" has become a daily family sing-a-long and I'm pretty sure my girls have several parts of the movie memorized.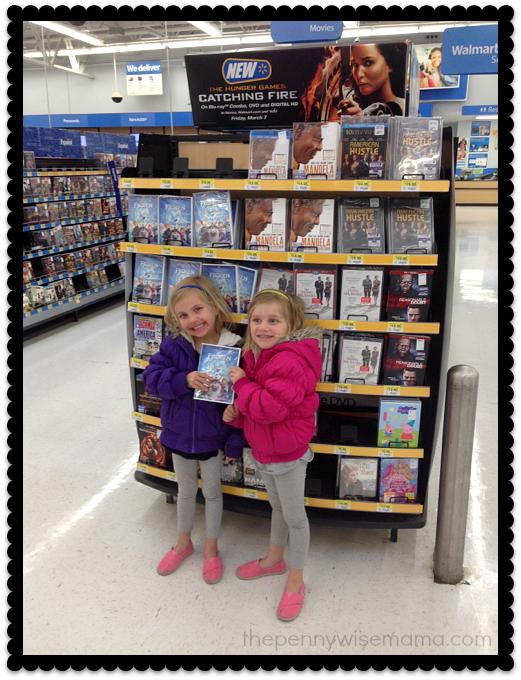 Thankfully, the wait for FROZEN is finally over! It was officially released on DVD on 3/18. We couldn't wait another day to see it again, so we made a special trip to Walmart to pick it up. I was shocked to see that our store was almost completely sold out by the time we got there! All of the combo packs were gone, but there were still a handful of DVDs available. I was thrilled to see that they were on price drop from $16.96 to $14.96. Plus, specially marked packages of Eggo Waffles contain a coupon good for $5 off the FROZEN DVD, making it an even better deal!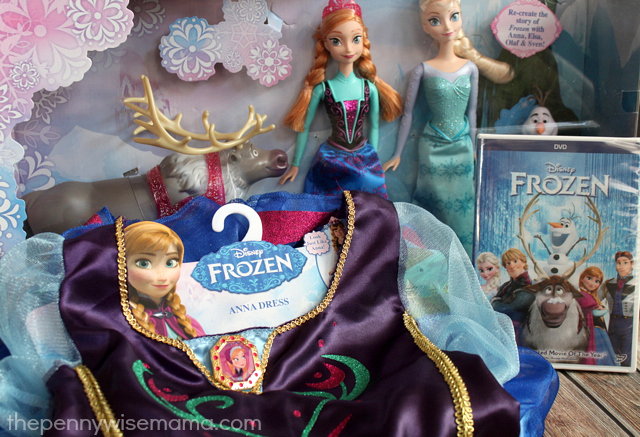 My girls thought we were going to Walmart just to pick up the movie, so they were surprised when I told them that they could also pick out some fun FROZEN toys. This proved to be too much excitement for them — they squealed with delight and could hardly wait to get to the toy aisle! My girls favorite characters are Elsa and Anna, so they were really hoping to find one Elsa doll and one Anna doll, along with a matching role play dress. Elsa must be a hot item right now, because every doll and dress of hers was gone! After some initial sadness, we had to settle with one Anna dress and a promise on my part to find an Elsa dress online.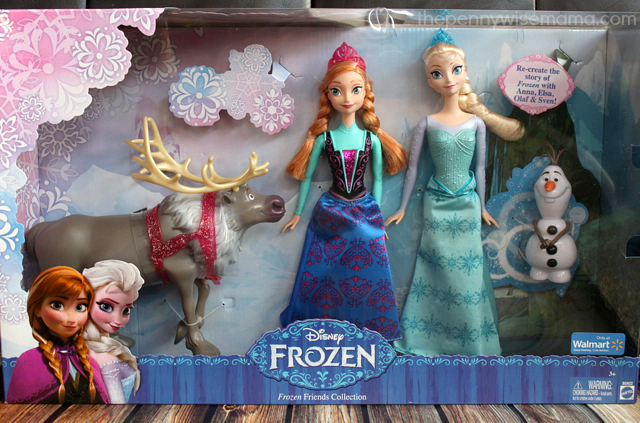 To celebrate the release of the movie, we had a fun family movie night filled with pizza, ice cream, and lots of singing. It was fun to watch the girls follow along with the movie while playing with their new FROZEN character set containing Elsa, Anna, Olaf, and Sven. Even after the movie was over they kept on playing and reenacting their favorite scenes. The toys have already provided hours of entertainment!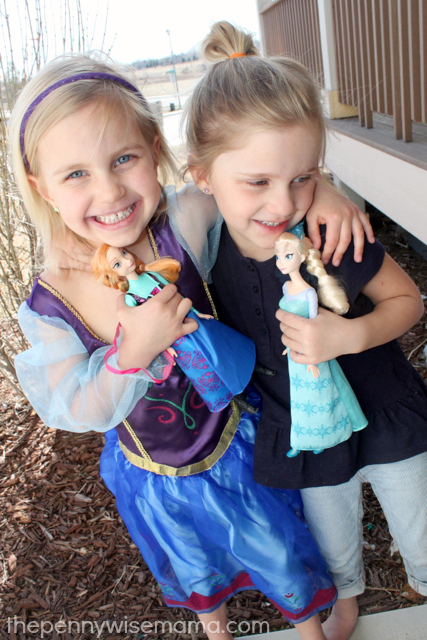 After watching the movie several times since buying it (no judging!), I think it's safe to say that we are even more in love with it than we were before. My girls keep begging to watch it, and honestly, I can't say no! I love it just as much as they do. It has such a great storyline and my girls can relate to it so well. They see the bond that Elsa and Anna have and get sad every time they watch the beginning of the movie. They ask why the sisters don't play with each other anymore and I have to explain how sometimes having a sister can be hard and that there will be times of fighting, but the love is there no matter what. This has become a great reminder for them that having a sister is so special, especially when it's your twin!
FROZEN has definitely captured our hearts and has quickly become our family's favorite movie. It may just be one of the best Disney movies of all time! If you haven't seen it yet, what are you waiting for?