This low-carb Mediterranean-style cucumber salad is the perfect side dish for summer! Light, fresh, and full of flavor, it is quick and easy to prepare. Serve it at your next family get-together, potluck, or barbecue.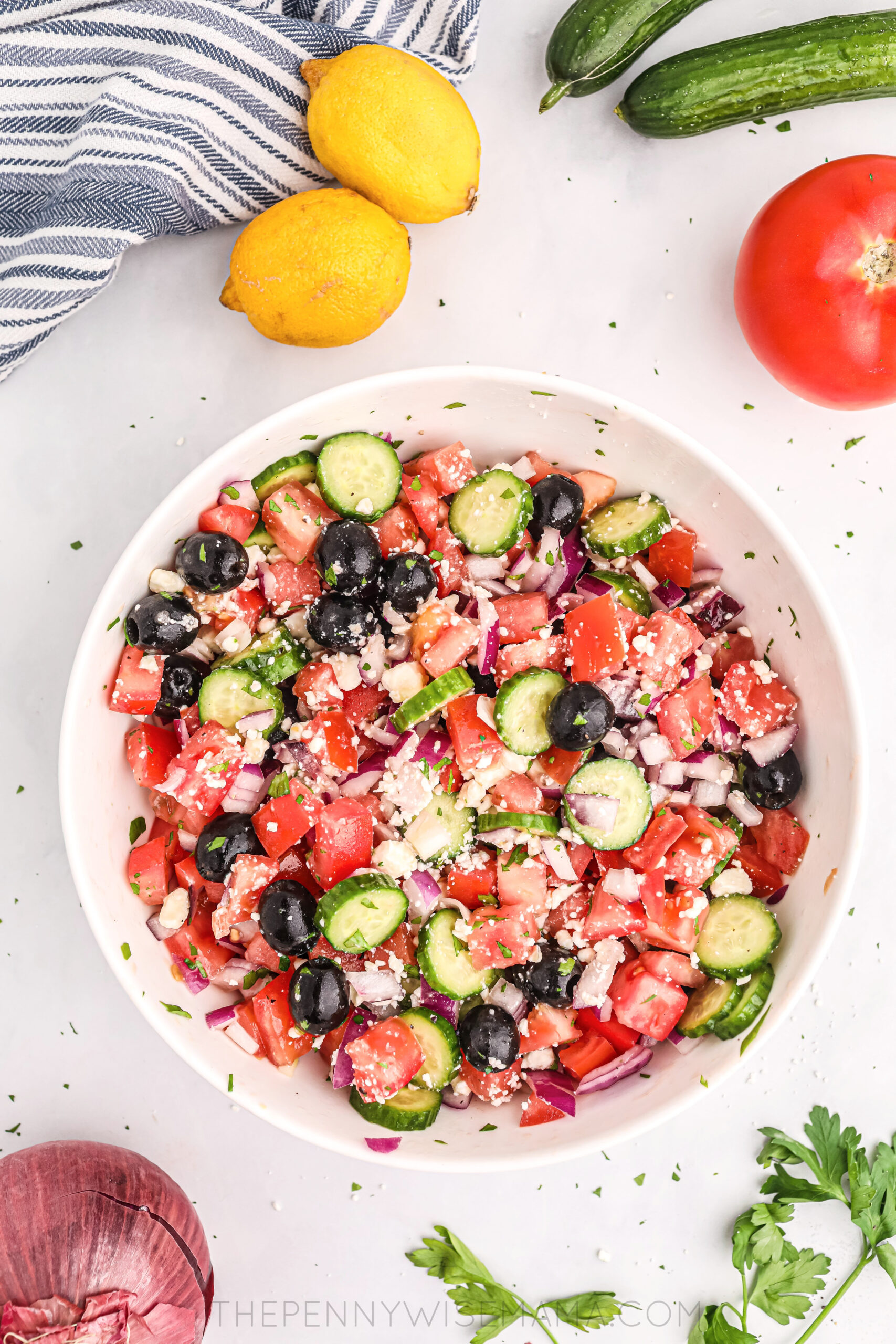 The temps have been heating up here in Colorado, so I've been avoiding using my oven as much as possible. My husband has been grilling just about every night, which has been awesome. Our house stays cool and I get a break from cooking!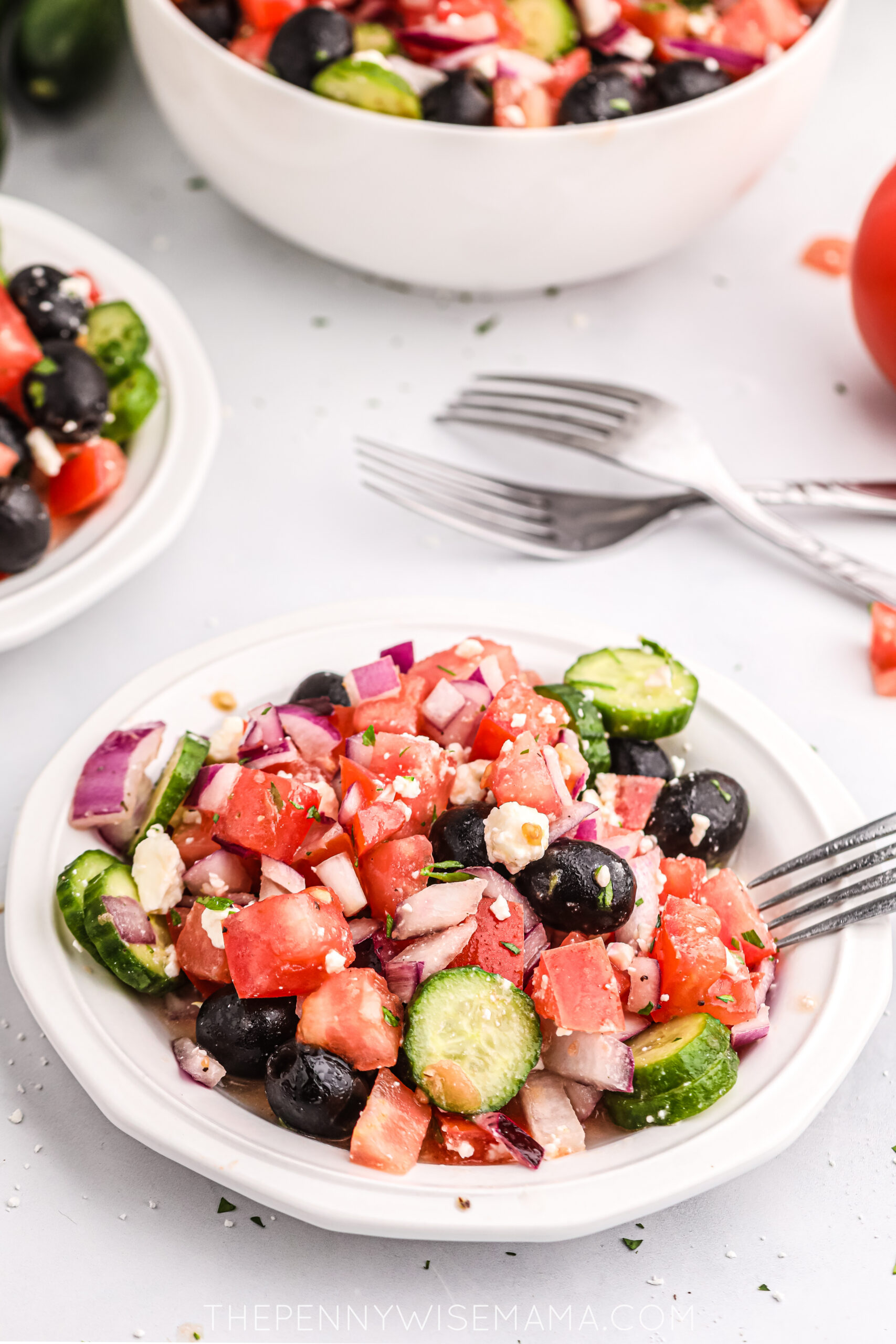 I'm not completely off the hook, however. While my husband takes care of grilling the meat, I usually whip up a simple side dish. My go-to is a fresh garden salad, but lately, I've been switching it up with this Mediterranean-style cucumber salad.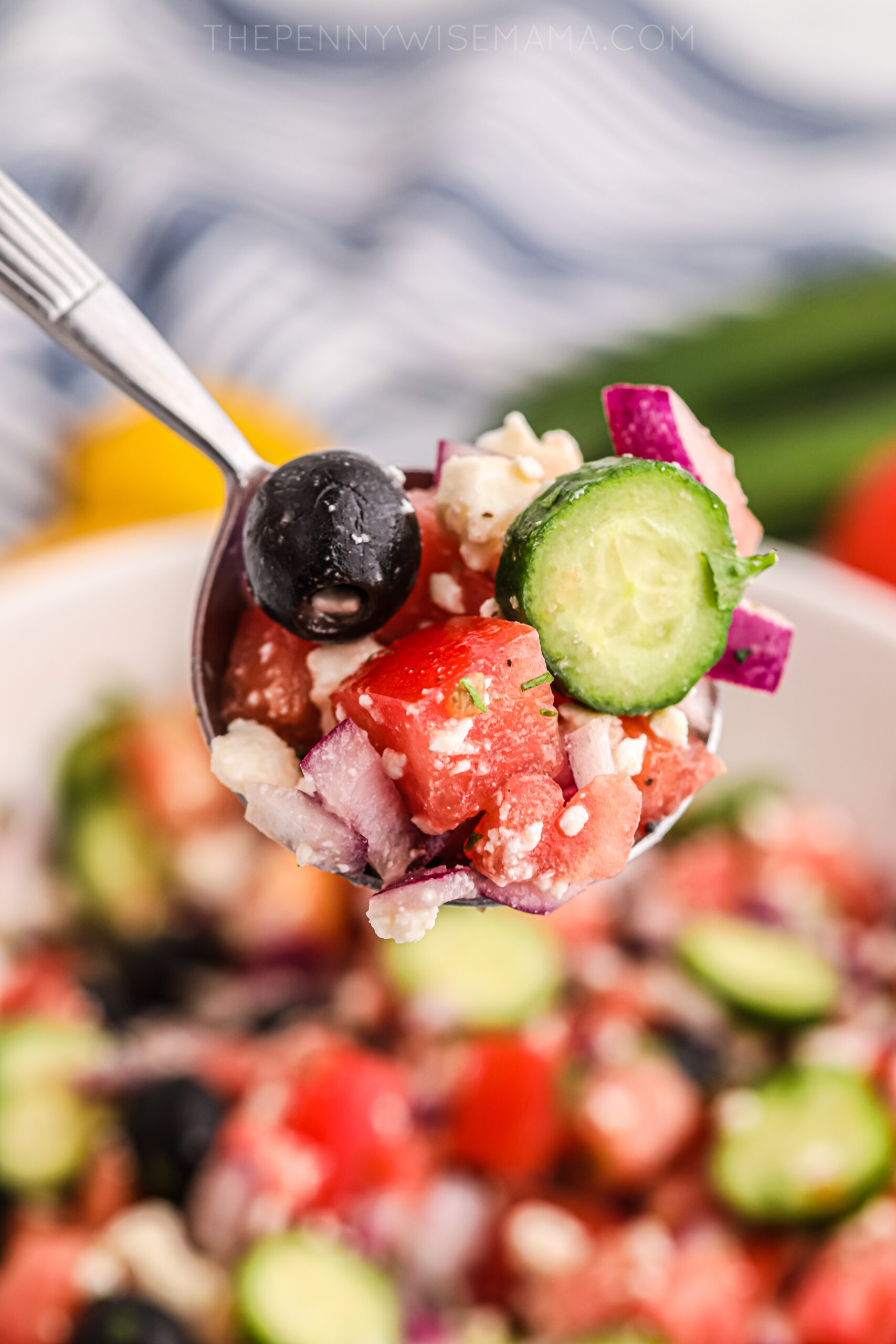 The combination of cucumber, tomato, red onion, olives, parsley, and feta cheese mixed with a homemade greek dressing is delicious and refreshing, especially on a hot summer day. It's gluten-free, low-carb, keto-friendly, and kid-approved!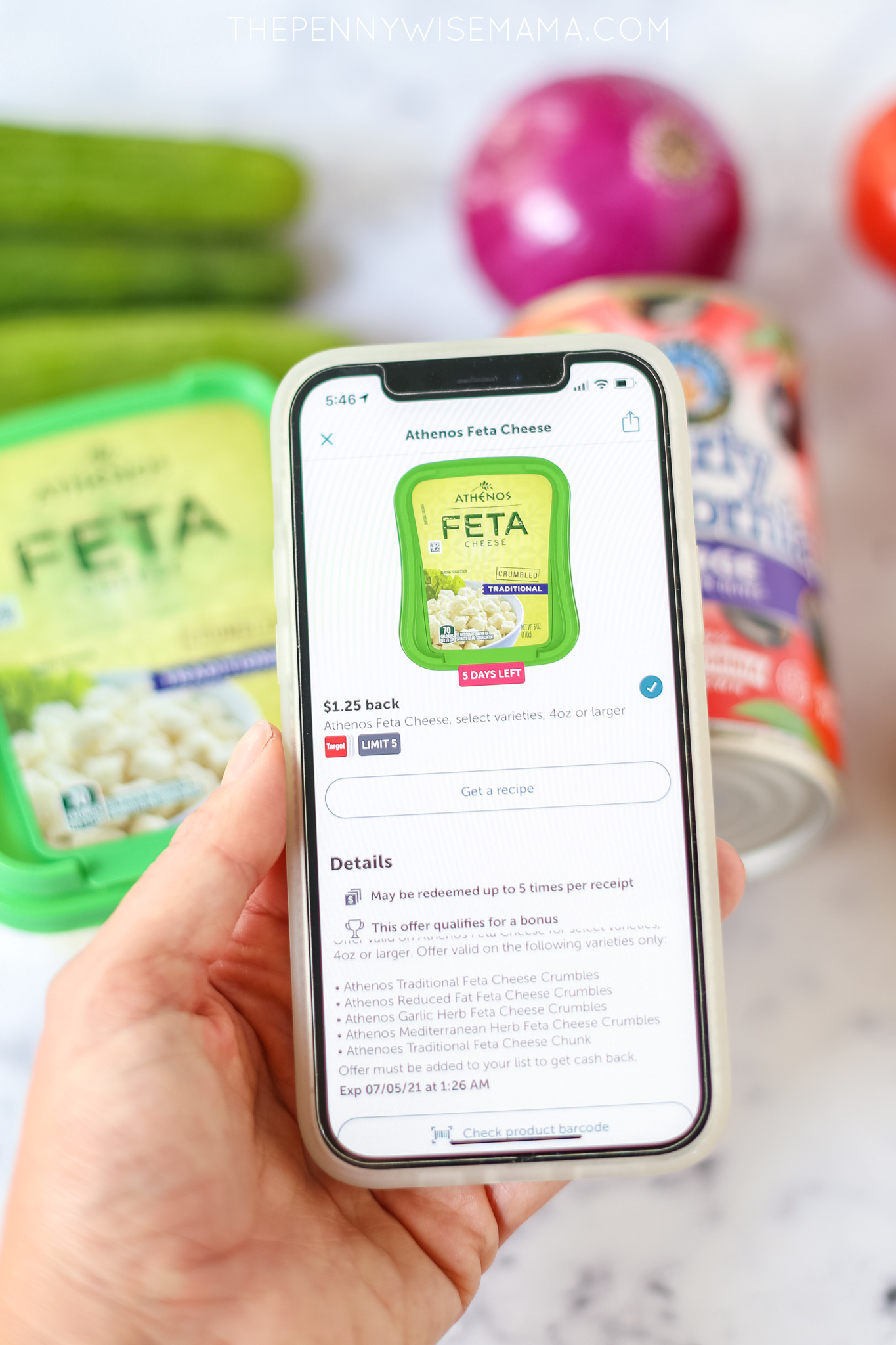 The best part is this cucumber salad is simple and inexpensive to make, especially when you shop for the ingredients with the Ibotta app, my favorite app for saving money on groceries!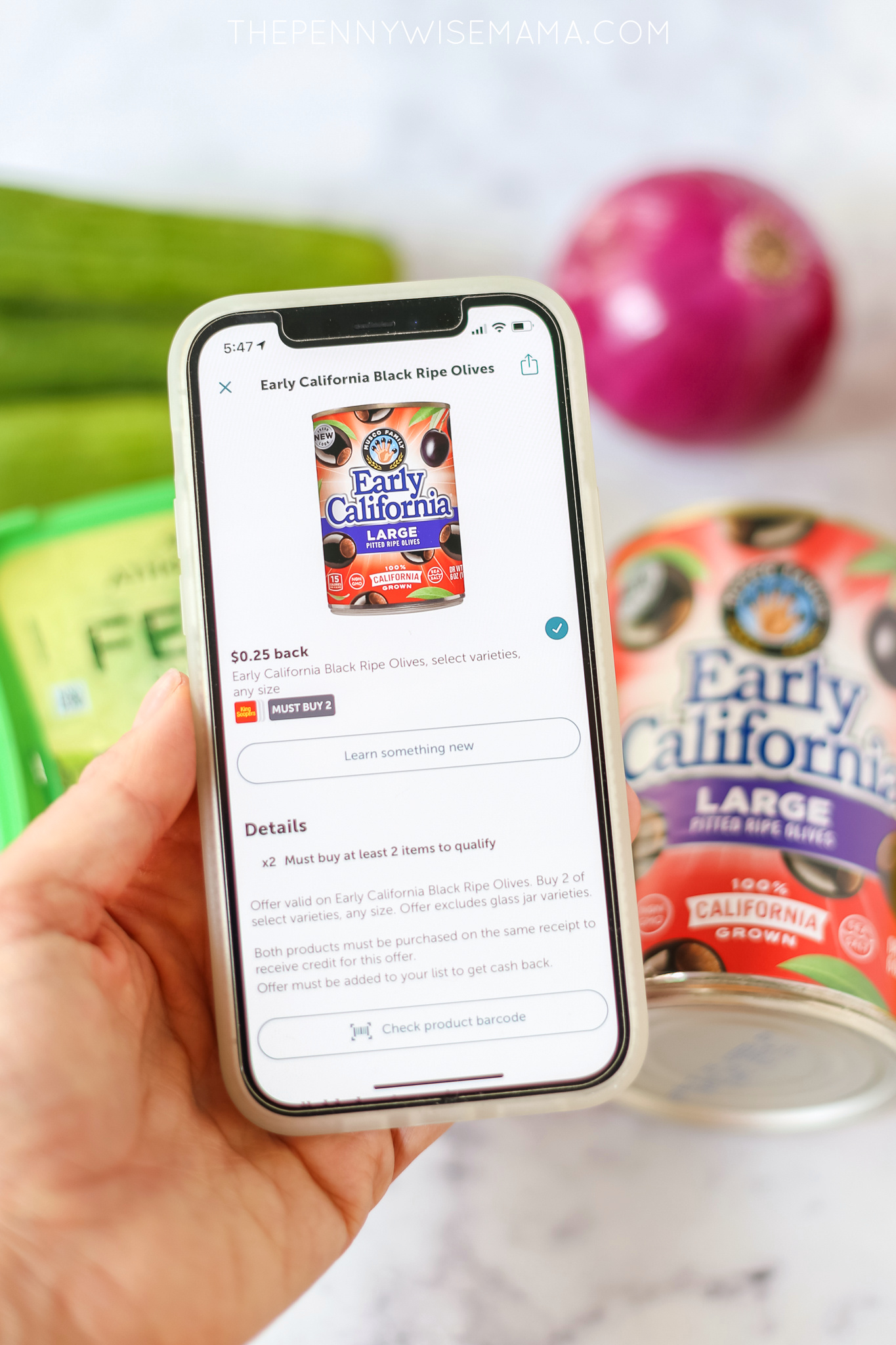 Over the past few months, I've been sharing some of my favorite ways to save with Ibotta. The app is free and super easy to use and I love that you don't have to clip any coupons! Simply add offers to your account to earn cash back on your in-store or online purchases.
The awesome thing is you can use the Ibotta browser extension to earn cash back on your grocery pick-up and delivery orders at stores like Walmart and Target. It saves me so much time and the extra cash back is always nice!
How to Make Mediterranean Cucumber Salad
This tomato cucumber salad is quick and easy to prepare. You will need the following ingredients: red onion, mini cucumbers, tomatoes, black olives, parsley, feta cheese, olive oil, lemon juice, salt, and pepper.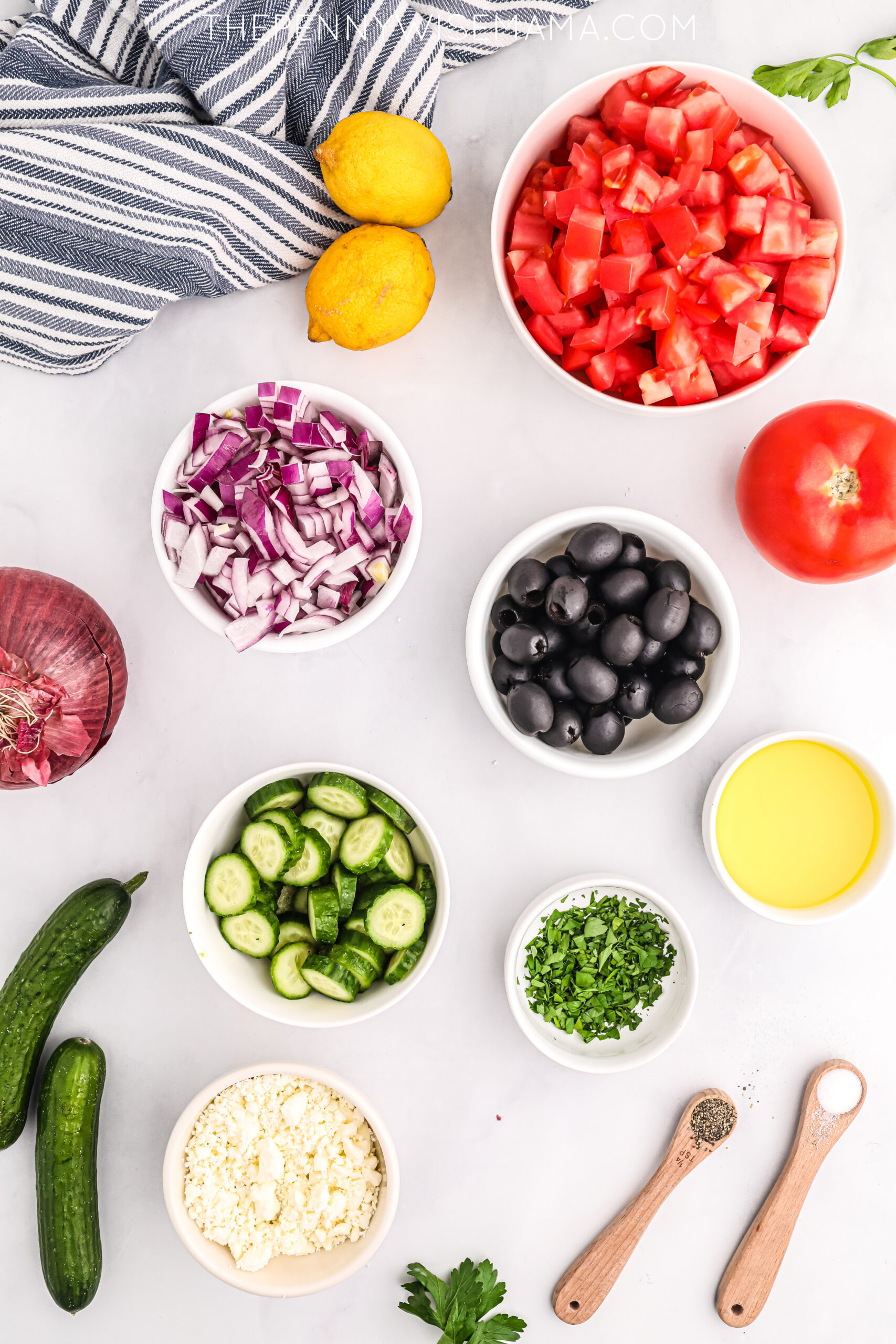 Start by dicing up the vegetables and combining them in a large bowl with the olives.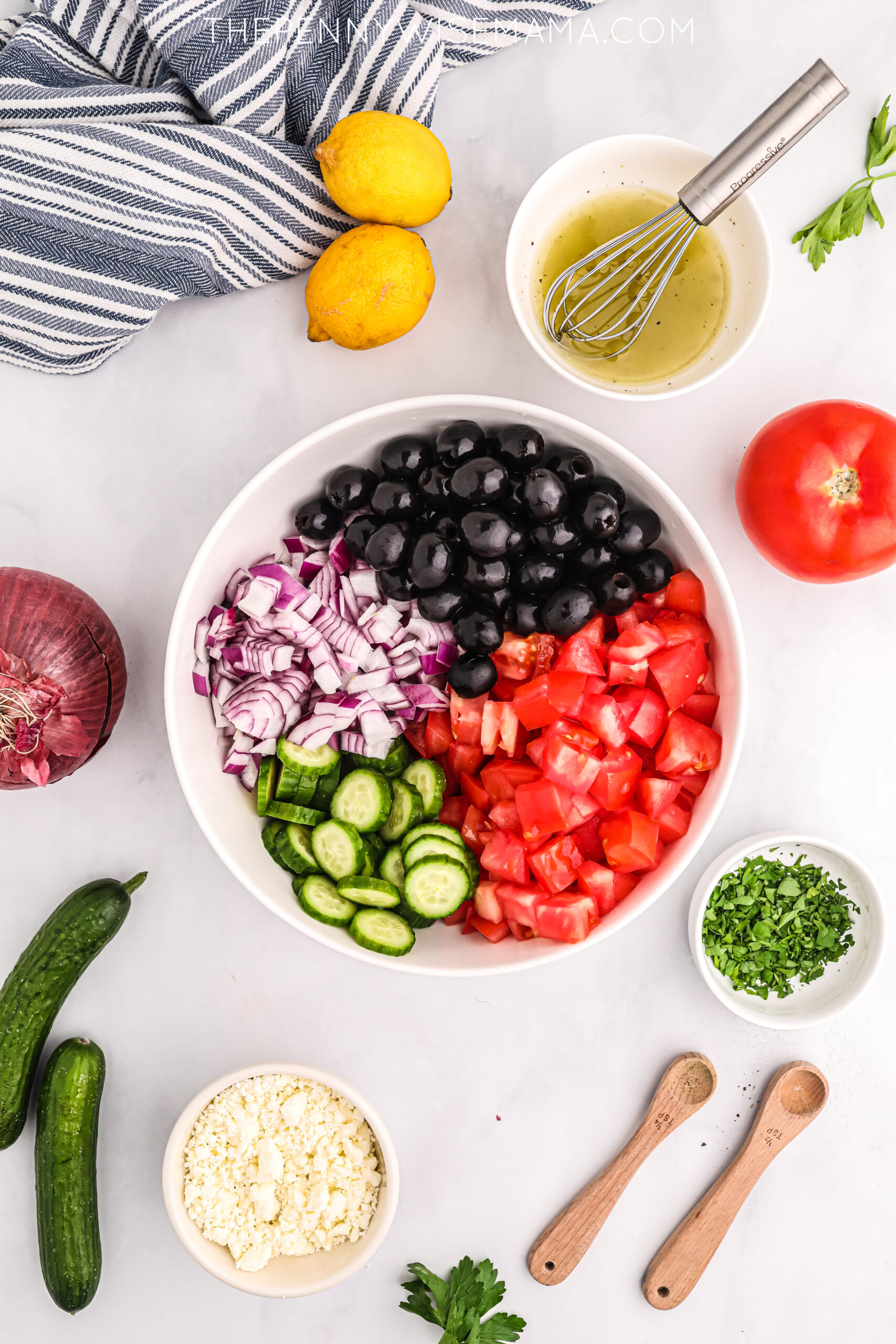 Next, whisk the olive oil, lemon juice, salt, and pepper together in a small bowl. Pour the mixture over the vegetables and toss to coat.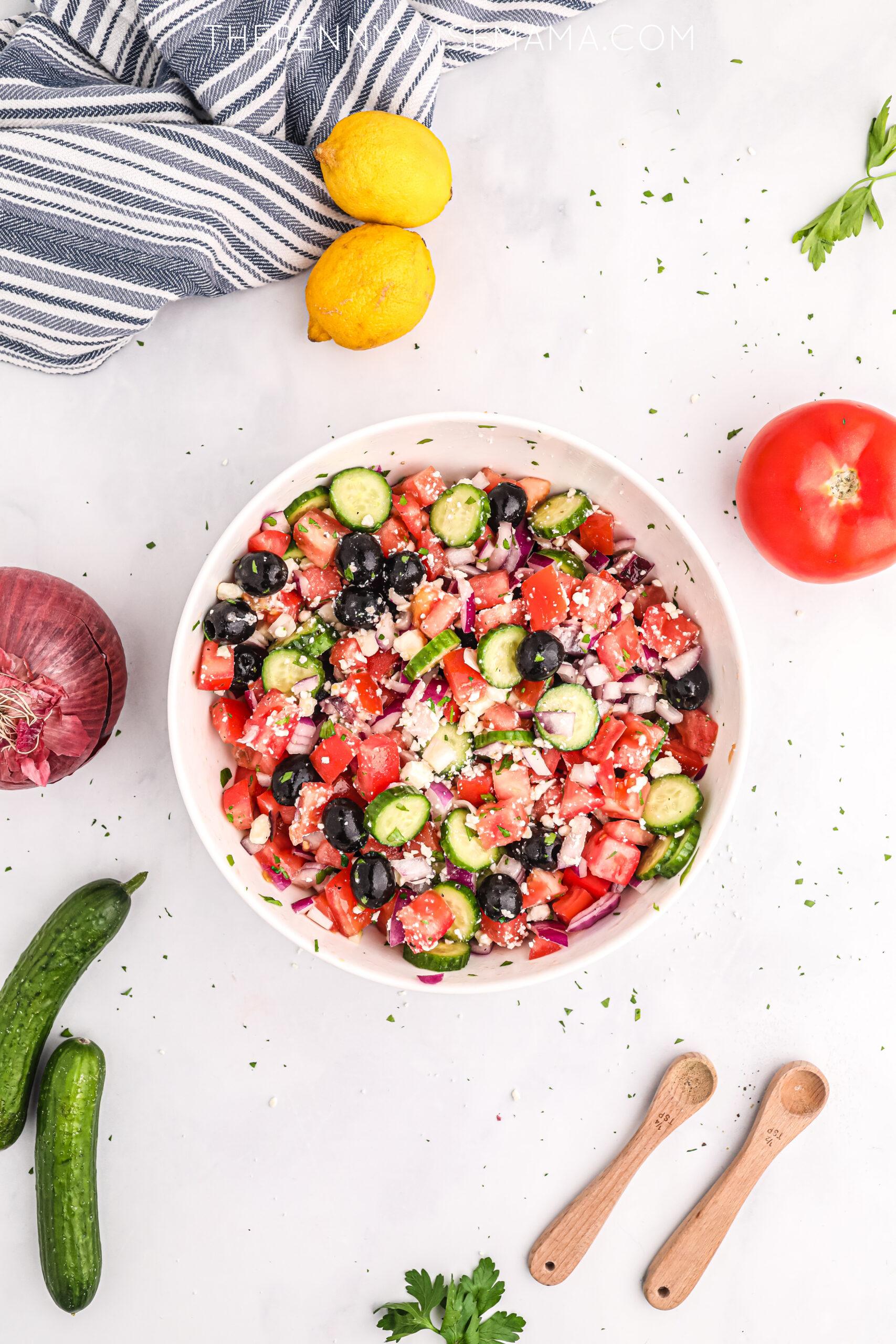 Cover and place in refrigerator to chill for 30 minutes to an hour. Sprinkle with parsley and feta cheese just before serving. Enjoy!
How Do I Store the Cucumber Salad?
You can store any leftover cucumber salad in an airtight container in the fridge for up to 3 days.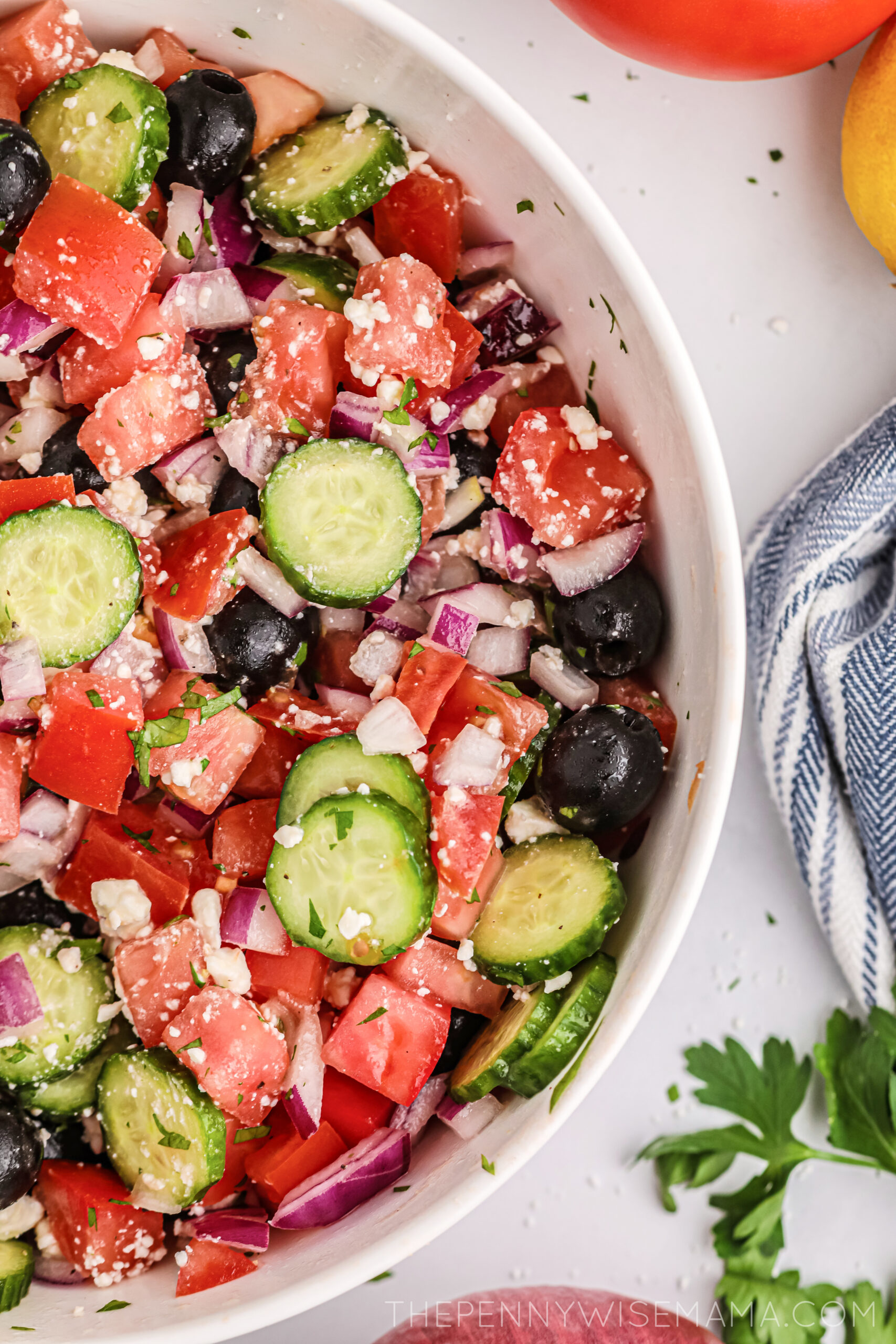 Can I Eat the Cucumber Salad Warm or Cold?
This cucumber salad is best served chilled and is the perfect refreshing salad for a hot summer day!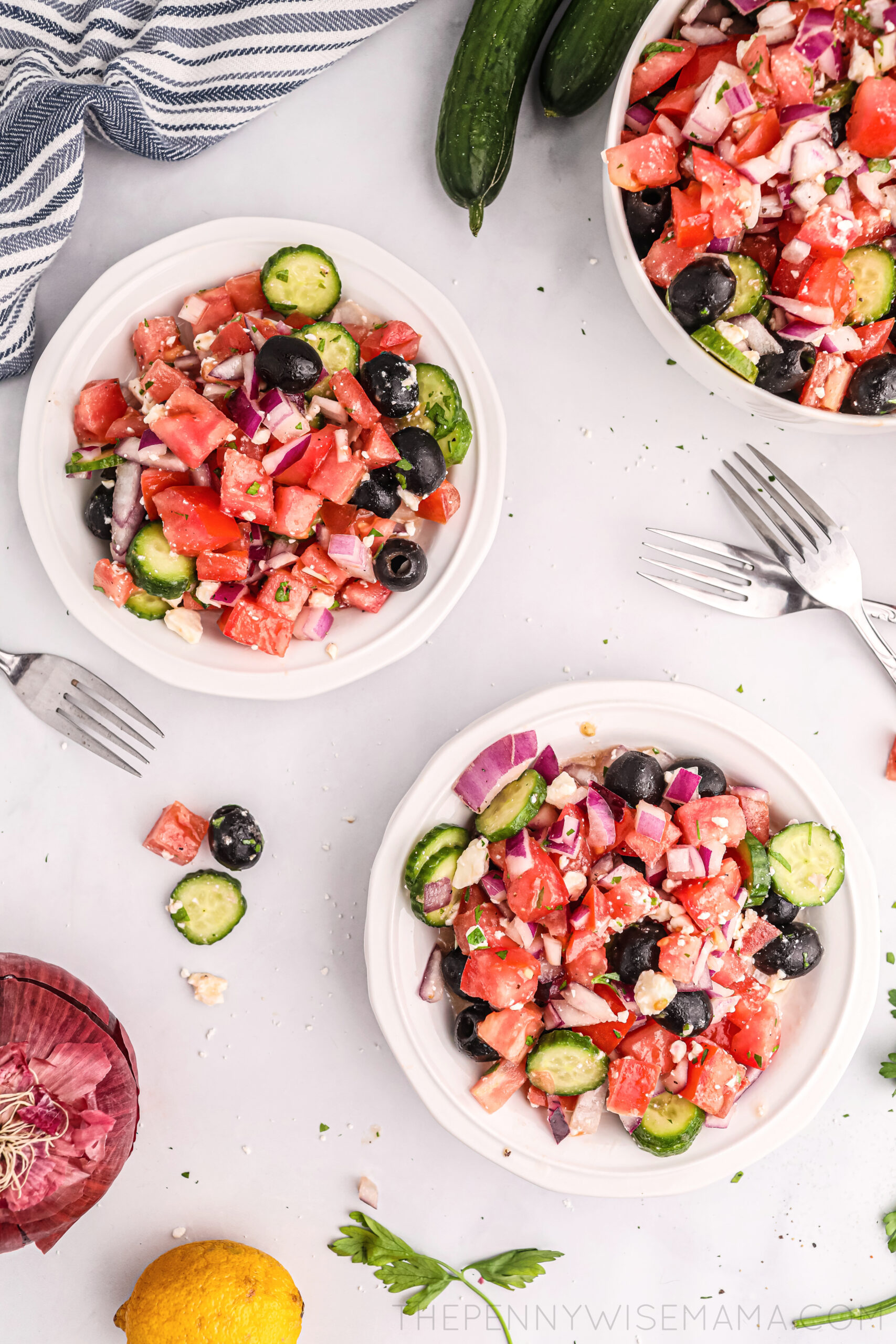 Is this Cucumber Salad Keto, Low-Carb, and/or Gluten-Free?
If you're looking for a gluten-free, low-carb, keto cucumber salad, this one is perfect! Nutrition information is included in the recipe below.
Before heading to the store to buy everything you need to make this cucumber salad, make sure you download the Ibotta app or install the Ibotta browser extension to load offers to your account and earn cash back on your purchase!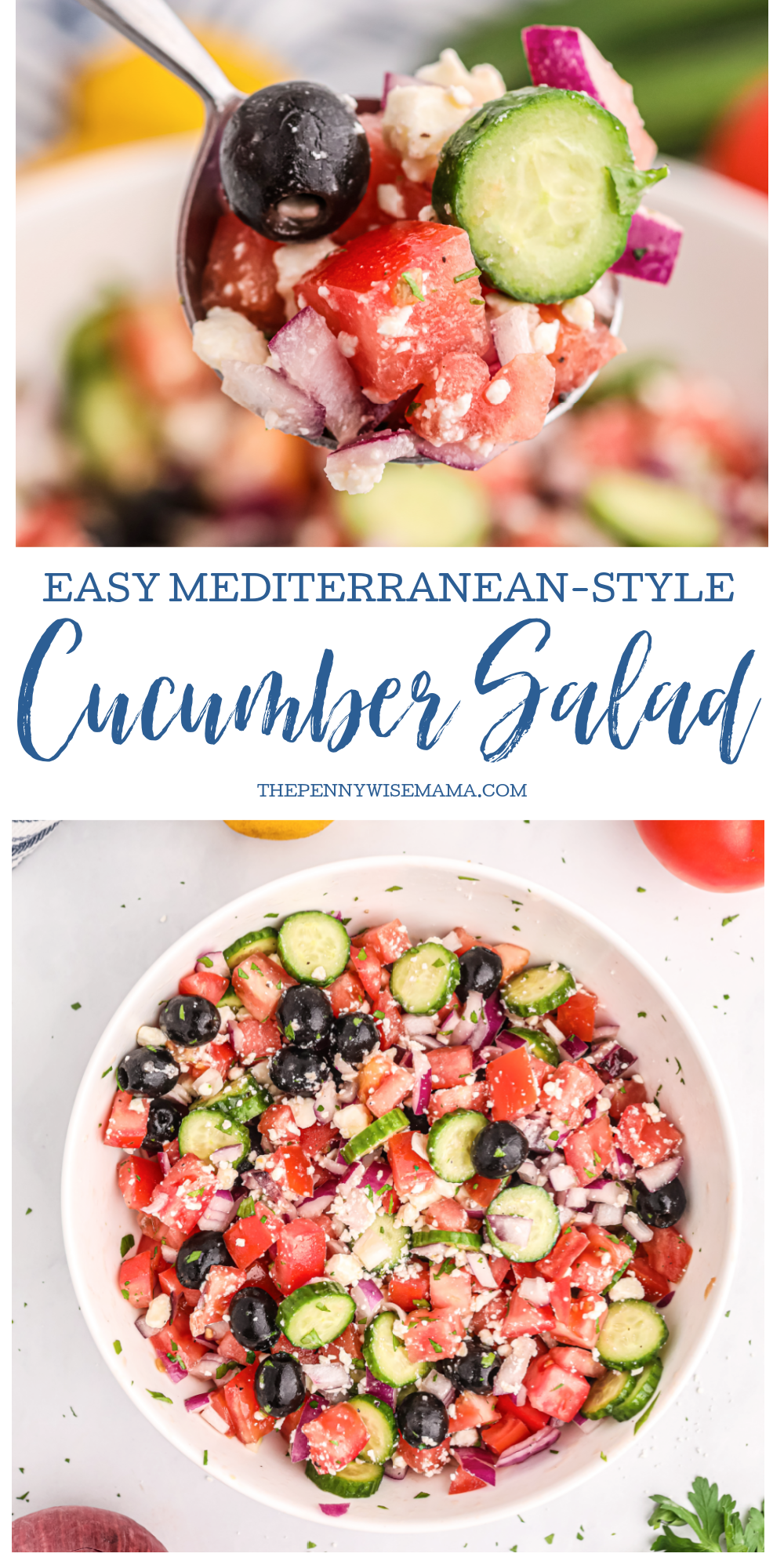 This post is sponsored by Ibotta. All opinions expressed in this post are my own.