From their looks to their personalities, my twin girls are different in many ways. One of the most obvious physical differences between them is their hair. One of them has thick, curly blonde hair and the other one has fine, straight blonde hair. Up until they were about four, I used baby shampoo and conditioner on their hair. Now that they are older and their hair has gotten longer, they need products that are more suitable for their hair types. I've been looking for a kid-friendly hair care line for awhile now, so I was really happy to discover Fairy Tales Hair Care products, a line of affordable, natural products for the whole family.

Fairy Tales Hair Care products are safe and effective for kids of all ages. They are made with natural ingredients and they are free of harsh chemicals, pesticides, toxins, paraben and sulfates, and with the growing concern regarding children's allergies, they are also dairy, gluten and nut-free. While they are formulated with kids in mind, they are perfect for the whole family to use!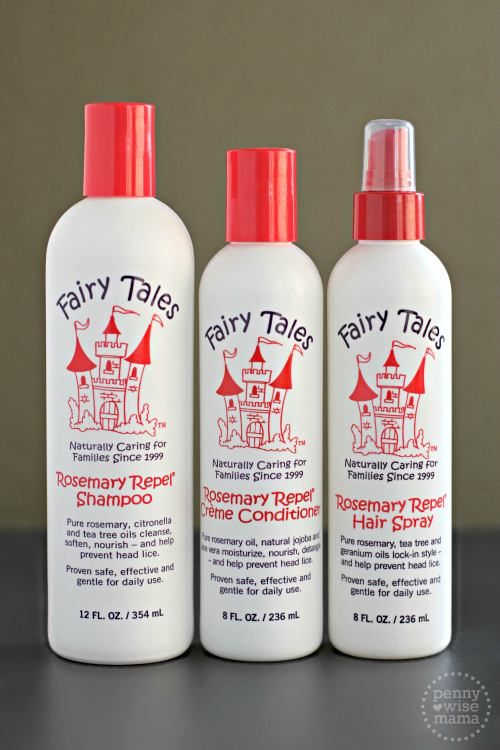 Fairy Tales has several different collections to best suit your needs. They are most well-known for their Rosemary Repel Collection, the first line of natural hair care products proven to help prevent head lice using organic herbs of rosemary, tea tree, peppermint, lavender and geranium oils. It is the #1 line recommended by pediatricians and school nurses to prevent lice! The collection includes a Rosemary Repel Shampoo, Crème Conditioner, Conditioning Spray, Hair Spray and Styling Gel.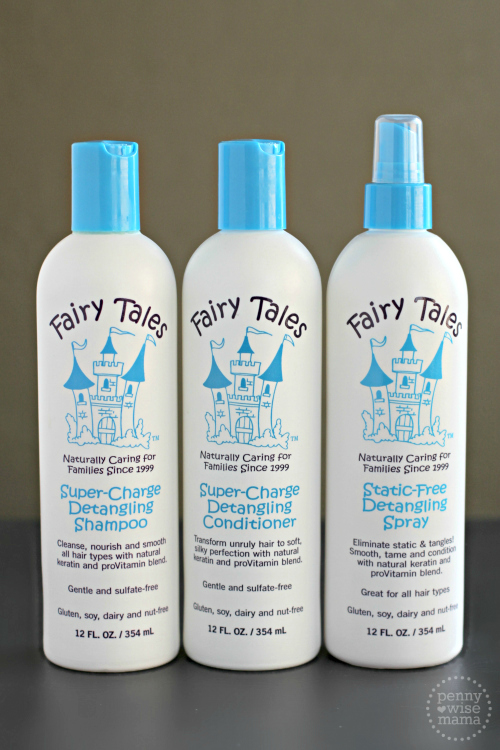 Our favorite line so far is the No More Knots Collection. The Super Charge Detangling Shampoo and Conditioner is a gentle, yet effective combo that leaves my girls' hair soft and shiny. The Static Free Detangling Spray works amazingly well at detangling bed head and it smells delicious!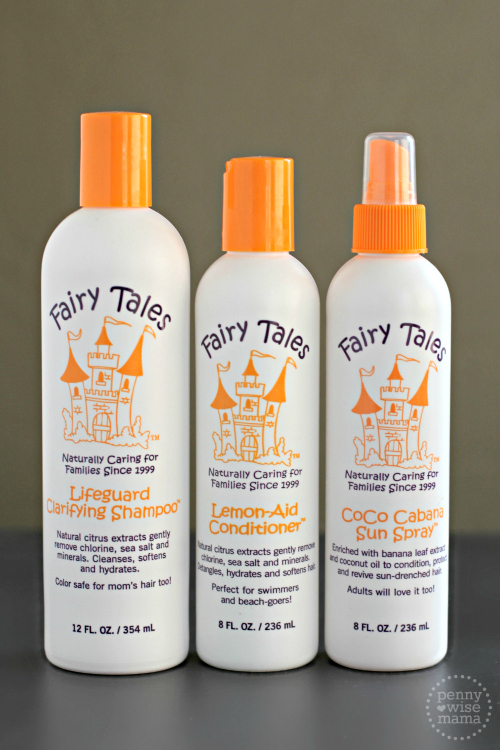 The Sun & Swim Collection is great for summer, as well as after kids' sporting activities like swimming. It removes sea salt, chlorine green and daily build-up with gentle fruit extracts with vitamins and minerals to restore softness, boost shine and protect. The collection includes Coco Cabana Spray, Lifeguard Clarifying Shampoo and Lemon-Aid Conditioner.
Another great line is the Bad Bugs Collection. These are healthy, natural and effective sprays to help keep the bugs away without harsh chemicals or pesticides. The collection includes Sleep-Tite Bed Bug Spray and Bug Bandit (mosquito repellant).
I am so glad that I discovered Fairy Tales Hair Care! The products work well, smell great and best of all, don't break the bank!
Fairy Tales Hair Care Giveaway
With all the talk about "super lice" that are resistant to chemical based treatments, we are giving away a Fairy Tales Rosemary Repel Collection valued at $65! Repel and prevent lice with this great line of natural hair care products! Collection includes a Rosemary Repel Shampoo, Crème Conditioner, Conditioning Spray, Hair Spray and Styling Gel.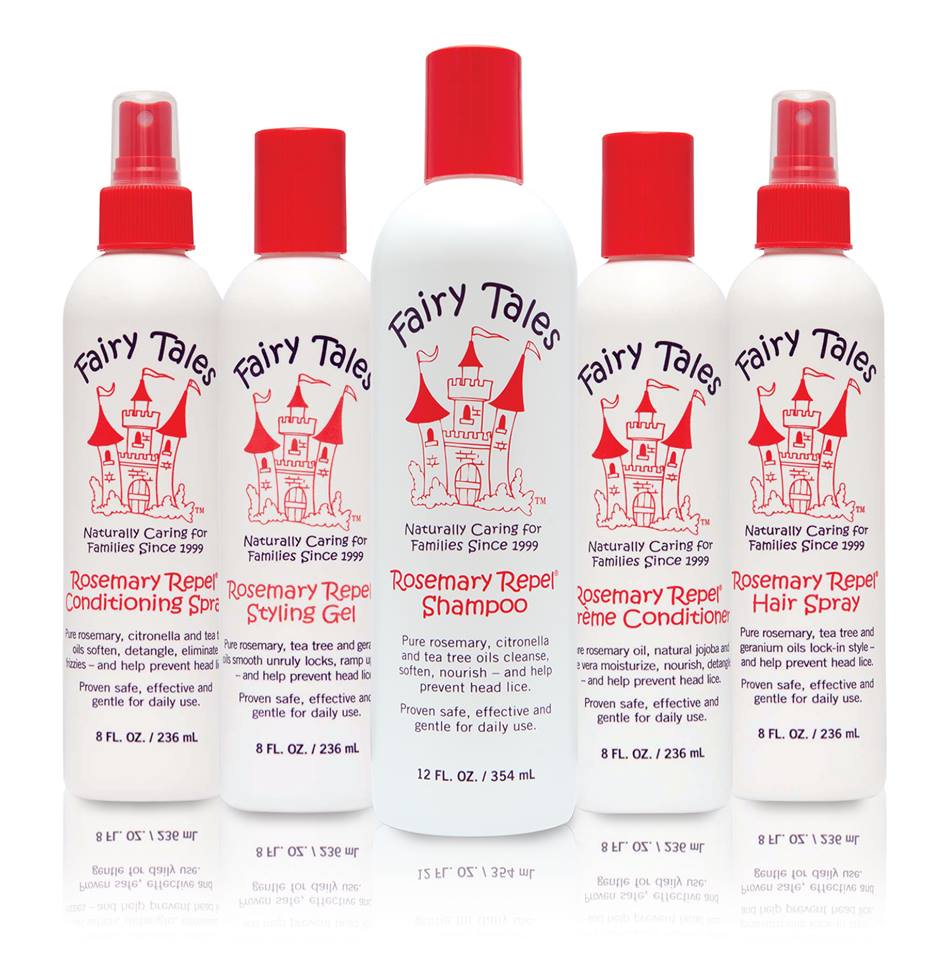 Simply use the Rafflecopter form below to enter. Complete as many entries as you would like. Enter daily for more chances to win! Giveaway ends on 10/30 at 11:59 PM MST. Open to U.S. residents, 18+. Good luck!