As promised, I've compiled a (long) list of freebies for parents of multiples. When our twin girls were born last year, we quickly realized how expensive it was going to be to raise them. We went through diapers and formula twice as fast, which added up VERY quickly!!!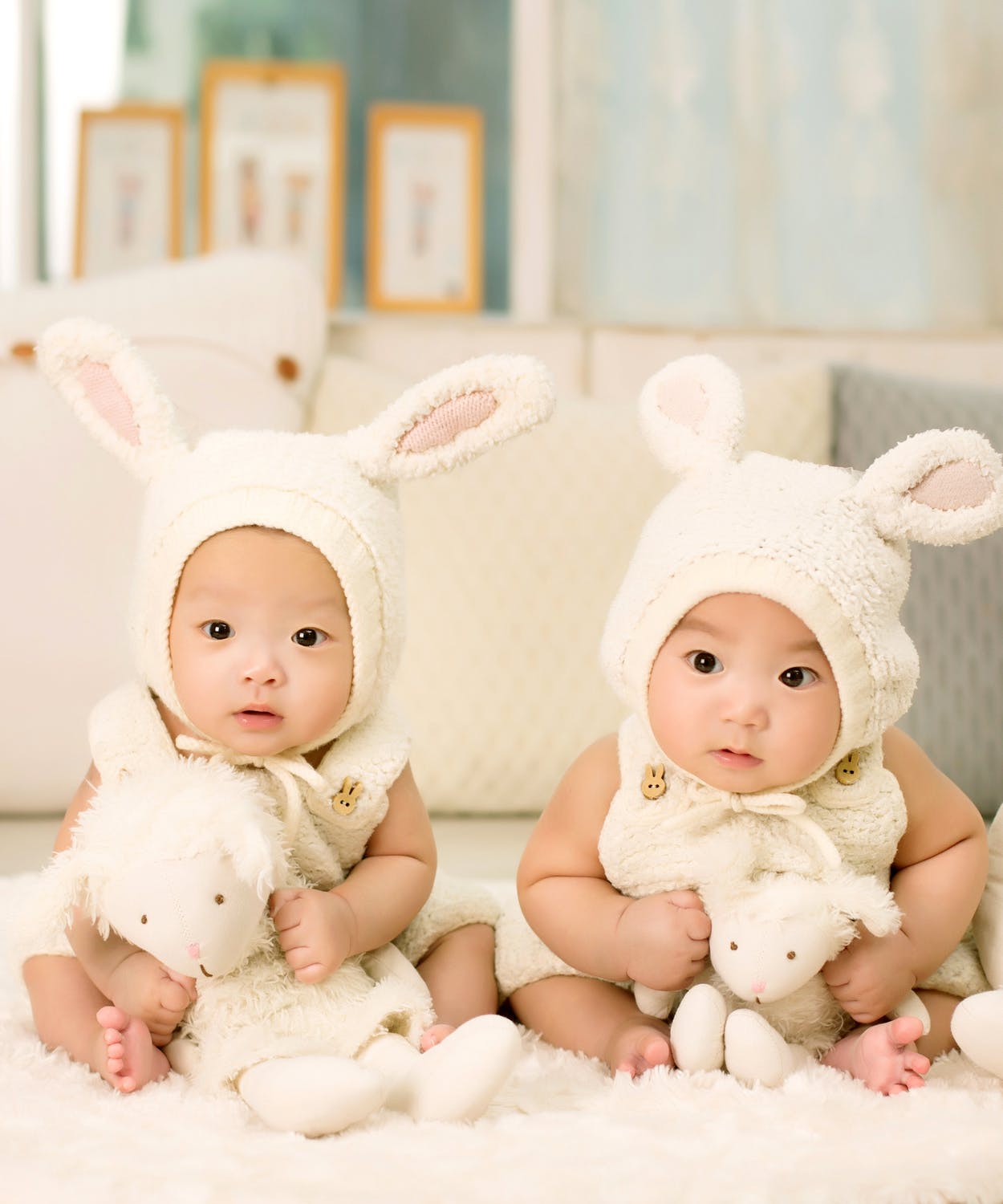 Parents of multiples need double, triple (or more!) of everything, and that can be very costly.
I don't think most parents fully realize how expensive it is going to be until after the babies are born, and then they are all of the sudden trying to figure out how they are going to afford everything.
Thankfully, there are many companies that are willing to help and want to extend their generosity to you. That was such a blessing to us!
Freebies for Parents of Multiples
Below is a running list of all the companies I know of that offer some sort of Multiples Program, or send out freebies for multiples.
You will see addresses/phone numbers listed, and for some I noted what they typically send out.
Just an FYI–When you call the companies they will generally ask you how many babies you have and how old they are. Most won't send you anything until your babies are born or until you have birth certificates, so I suggest sending letters/calling as soon as you feel up to it after they are born.
**Updated 6/7/2018. Stay tuned for more updates to come as more brands respond.**
Beechnut
www.beechnut.com
*Fill out "contact us" on website and select "get coupons" and they will send you a ton of great coupons.
Boogie Wipes
www.boogiewipes.com/coupon
*No program but you can download a coupon on the website.
Dr. Browns
Call (800) 778-9001
*No specific program, but if you email and ask about a multiples program, they may have extras from production to send out upon request.
Earth's Best
Call (800) 442-4221
*No proof needed, just ask for multiples program. Will send coupons every 3 months at your request.
Enfamil/Mead Johnson
Call (800) BABY123 (1-800-222-9123)
*Call phone number to enroll in family program, contact pediatrician as well as program goes through them
Evenflo, Co.
Attn: Multiple Birth Program
1801 Commerce Dr
Piqua, OH 45356
*Send proof
Gerber Children's Wear
www.gerberchildrenswear.com
*No specific program, but will send high-value coupons. Enroll in coupon program via website.
GoodStart/Gerber
www.gerbergoodstart.com
*No specific program, but will send high-value coupons. Enroll in coupon program via website.
Halo Sleep Sacks
www.halosleep.com
*25% off of all swaddles and sleepsacks. Use code TWINNS.
Huggies/Kimberly Clark Corp.
Call (877) 648-2484 or go to www.huggies.com
*Will send one-time gift of coupons. Just email or mail copies of proof (the birth certificates, hospital cards, ect.).
Hylands Homeopathics
www.hylands.com
*No program, but may send samples if you email and request. Also coupons are available online.
Kolcraft
Kolcraft N. Carolina
Attn: Delila
10832 NC Hwy 211 East
Aberdeen, NC 28315
*Will send you something based on what they have in stock. You have to pay shipping and send proof of birth.
Lansinoh
Call (800) 292-4794
*Coupons available online for online purchases.
Learning Curve Brands
Attn: Multiple Birth Program
2021 9th Street SE
Dyersville, IA 52040
*Send free toys, proof required
Little Me Multiple Birth Program
Call (855) 345-8853
*Set up an account and you will get 25% off of all newborn essentials. No minimum.
Little Tikes
Attn: Contribution Committee
2180 Barlow Road
PO Box 2277
Hudson, OH 44236-0877
*Send Proof
Mustela
www.mustelausa.com
[email protected]
*Offer a 1 time gift to parents of multiples. To qualify, just email a copy of each child's birth certificate within 6 months of birth.
Nature's Goodness
Call (800) USA-BABY
*No proof needed, just call and request the multiples program
UPDATE: They are discontinuing products, but will send coupons anyway
OshKosh/Carters/SkipHop
www.oshkosh.com
*No program but you can sign up for the Celebrations Club for coupons.
Pampers & Luvs/Procter & Gamble
Pampers Multiple Birth Program:
Call (800) 726-7377
Luvs:
Call (800) 632-7435
*For both: Call and request to enroll in the multiples program and they will send free product and/or coupons.
Parent's Choice
www.parentschoiceformula.com
Formula: 1-800-272-5095 Diapers/Wipes: 1-877-307-2192
*Send proof and they'll send free formula and high value coupons
Playtex Products
www.playtexbaby.com
*No specific program, but will send high-value coupons. Enroll in coupon program via website.
Plum Organics
Call (877) 914-PLUM (7586)
*No program but they will mail you coupons.
Pottery Barn Kids
Mention in store or call (800) 993-4923
*10% discount through registry when two or more identical items are purchased
Similac/Abbott
Call (800) 232-7677
*Has a multiples program. Must be enrolled by hospital or pediatrician using multiples program form.
Summer Infant Products
www.summerinfant.com
*No specific program, but you can go online and sign up for their coupons and discounts program. Plus, you can sign up to test products.
The First Years
Call (800) 704-8697
Triple Paste
Call (800) 533-SKIN (7546)
www.triplepaste.com
*More for triplets but will send for twins as well. Send a copy of the babies' birth certificates and a short letter asking about their multiples program.
The following companies do not have programs at this time:
Leapfrog
VTech
Recaro
Babies R Us
Johnson & Johnson
Seventh Generation
Payless Shoes
I hope this helps many of you out! I think the diaper and formula companies offer the best deals, and to me, they were the most beneficial to us.
Please let me know if any of these companies/phone numbers, etc. didn't work for you, so that I can keep this list current and updated. Also, let me know if you know of a company I should add to the list.
If there is a company you're interested in that's not listed, I would highly recommend calling them yourself to see if they will offer you some type of multiple discount. It doesn't hurt to try!