Now is a great time to plan a family getaway to Gaylord Rockies Resort! From luxury accommodations to a wide variety of indoor and outdoor activities, Gaylord Rockies is the perfect place to take your family this winter.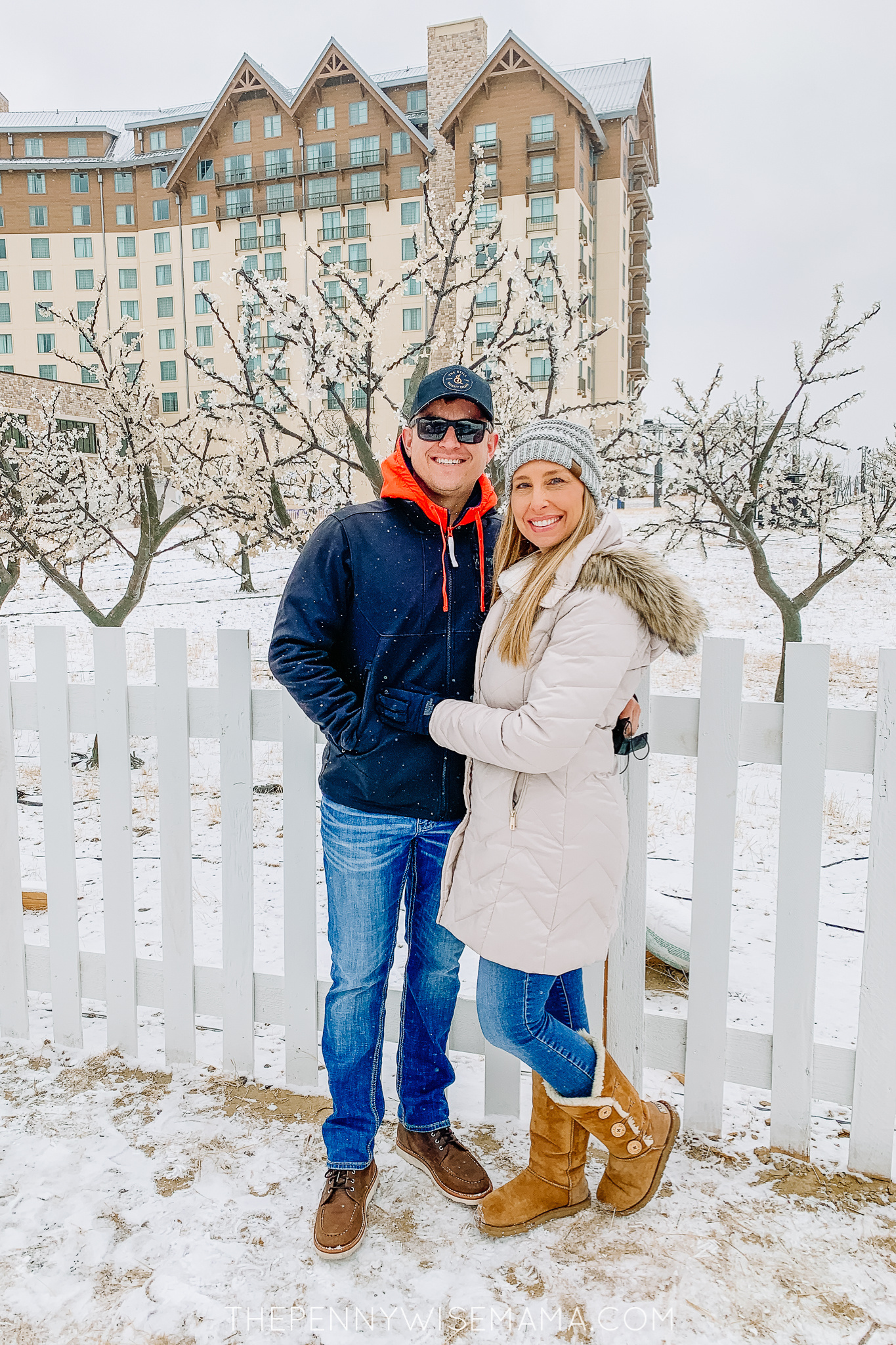 Located in Aurora, Colorado just 4 miles from the Denver Airport, Gaylord Rockies is a beautiful, family-friendly resort offering luxury accommodations and Rocky Mountain views.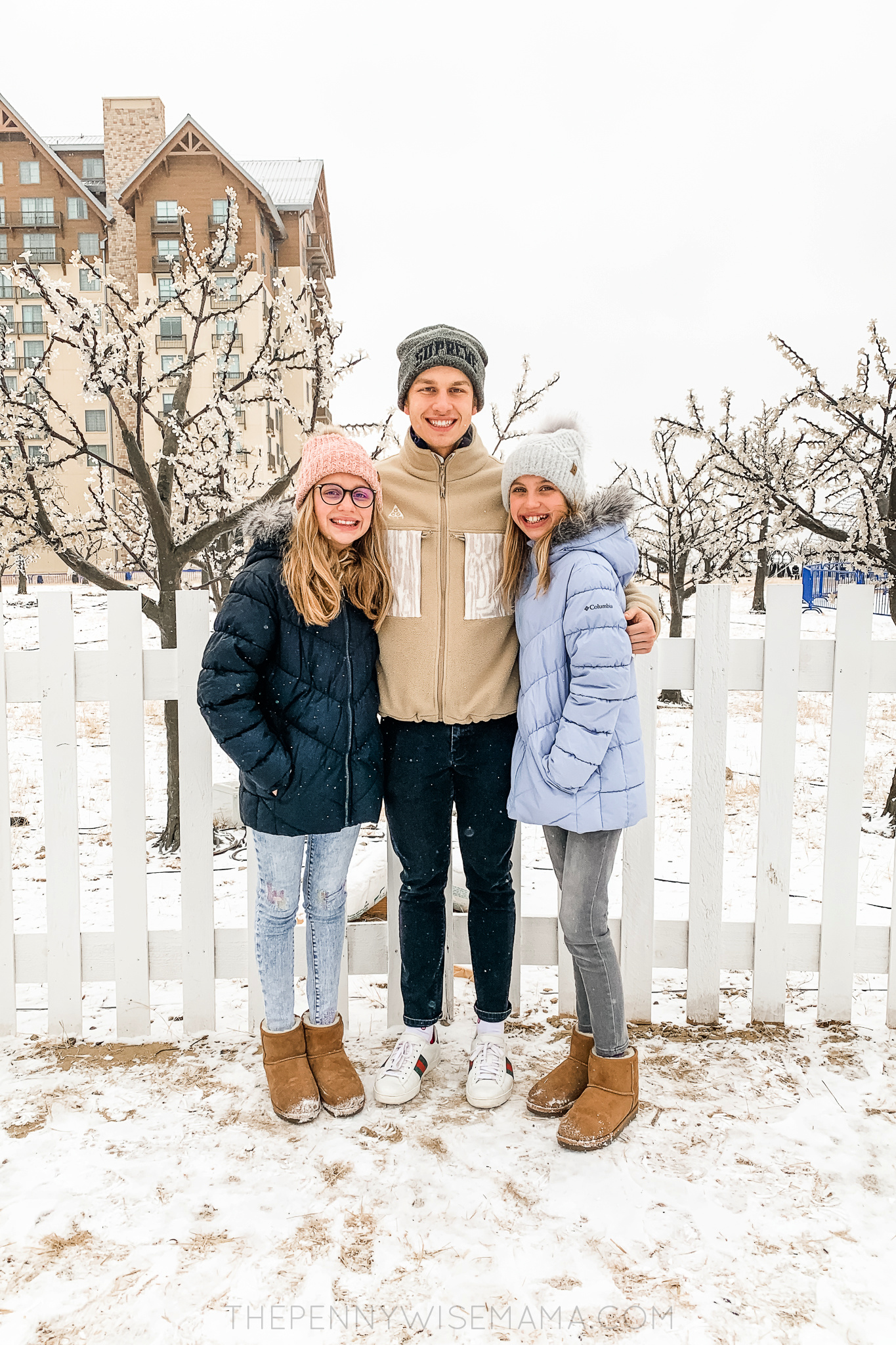 My family had the opportunity to spend Valentine's weekend at Gaylord Rockies and we had an amazing time. From family-friendly activities to a variety of food and drink options, we were never short of fun or good food during our stay!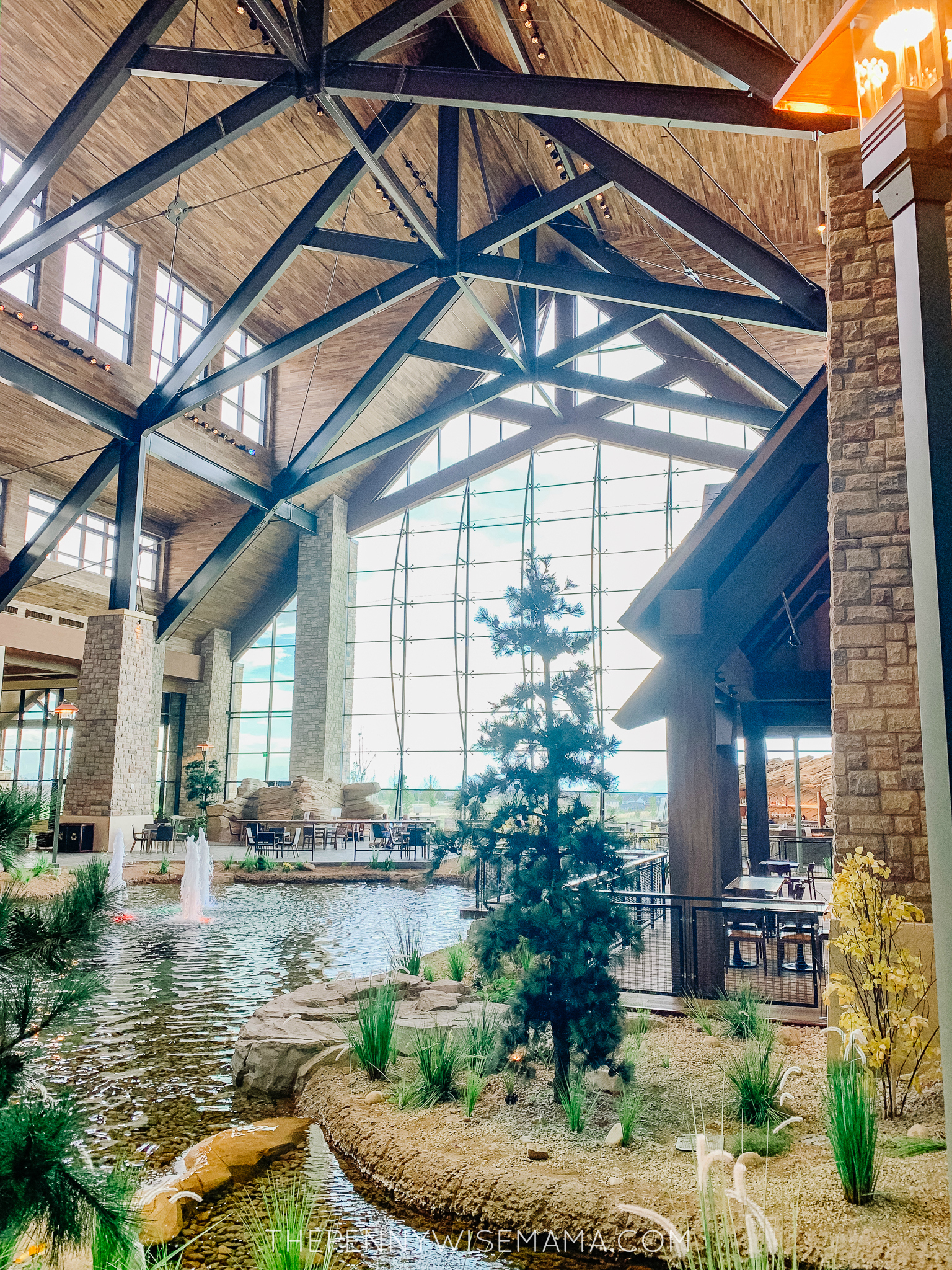 Winterfest at Gaylord Rockies
Through the end of February, Gaylord Rockies is featuring its Winterfest programming, which includes a variety of fun, family-friendly indoor and outdoor activities.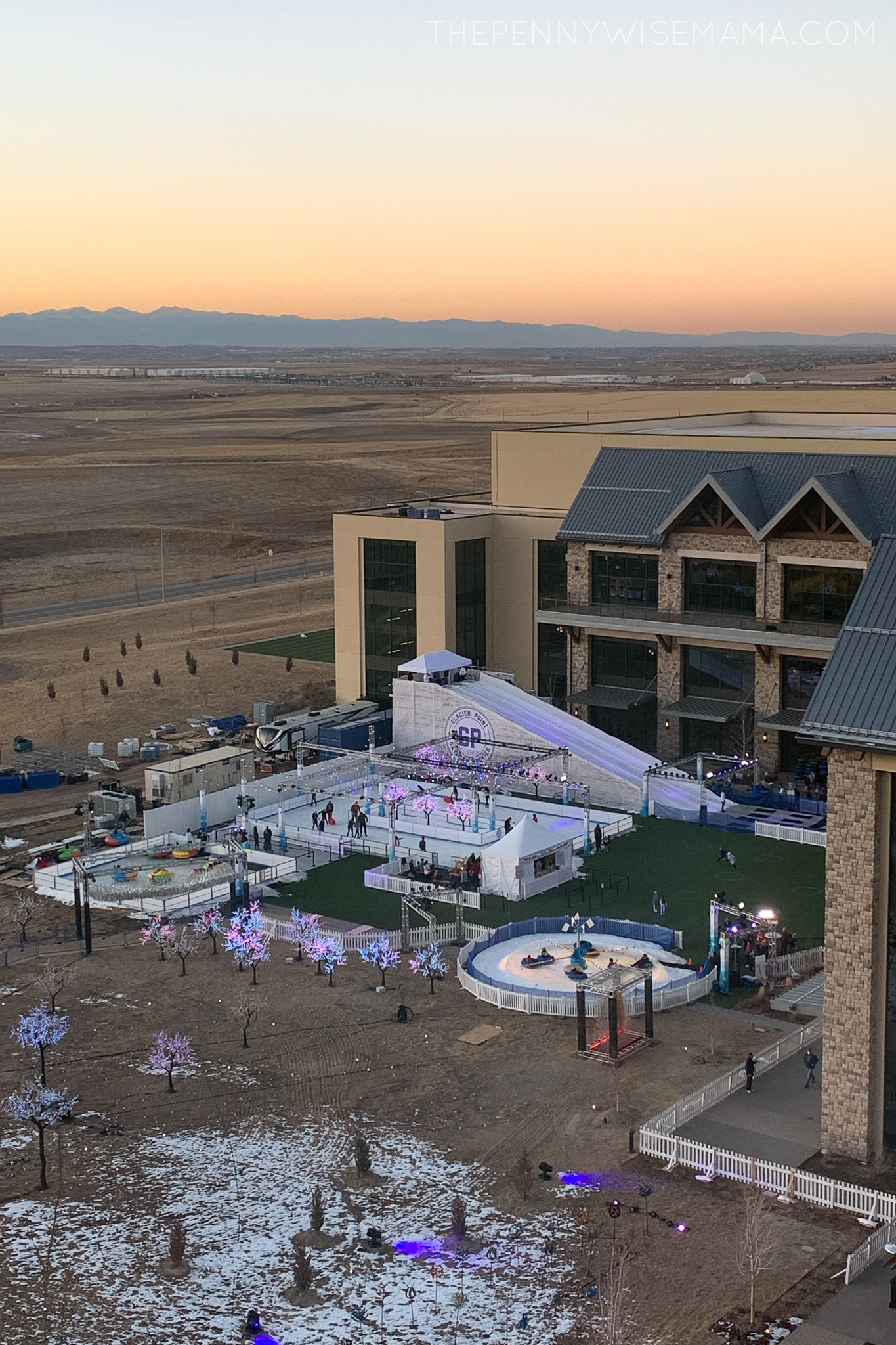 Winterfest activities include:
Glacier Point – An outdoor adventure area featuring snow tubing, ice skating, and ice bumper cars.
Colorado Explorer Scavenger Hunt – Become real-life explorers as you navigate the resort for clues and learn about Colorado's unique plants, animals, history, and landmarks.
Wildlife Rescue Experience – Search for endangered animals on the atrium floor and scan them with the Wildlife Rescue app on your phone to see fun facts and realistic-looking 3D animals pop up.
Snow Ball – Dance at the silent disco hosted by Jack Frost.
LIGHT! – Take in the beautiful outdoor light display, an artistic take on the wind inspired by the high gusts across the Mile-High City and their effect on the landscapes of Colorado.
Fireside S'mores – Make s'mores over the outdoor campfire with the Rocky Mountains in the background.
Winter Craft Studio – Create winter-inspired arts and crafts to take home.
Family Fun at Gaylord Rockies
Our favorite thing about the Gaylord Rockies is the wide variety of family-friendly activities. We loved ice skating and snow tubing at Glacier Point over the holidays, so we couldn't wait to do them again.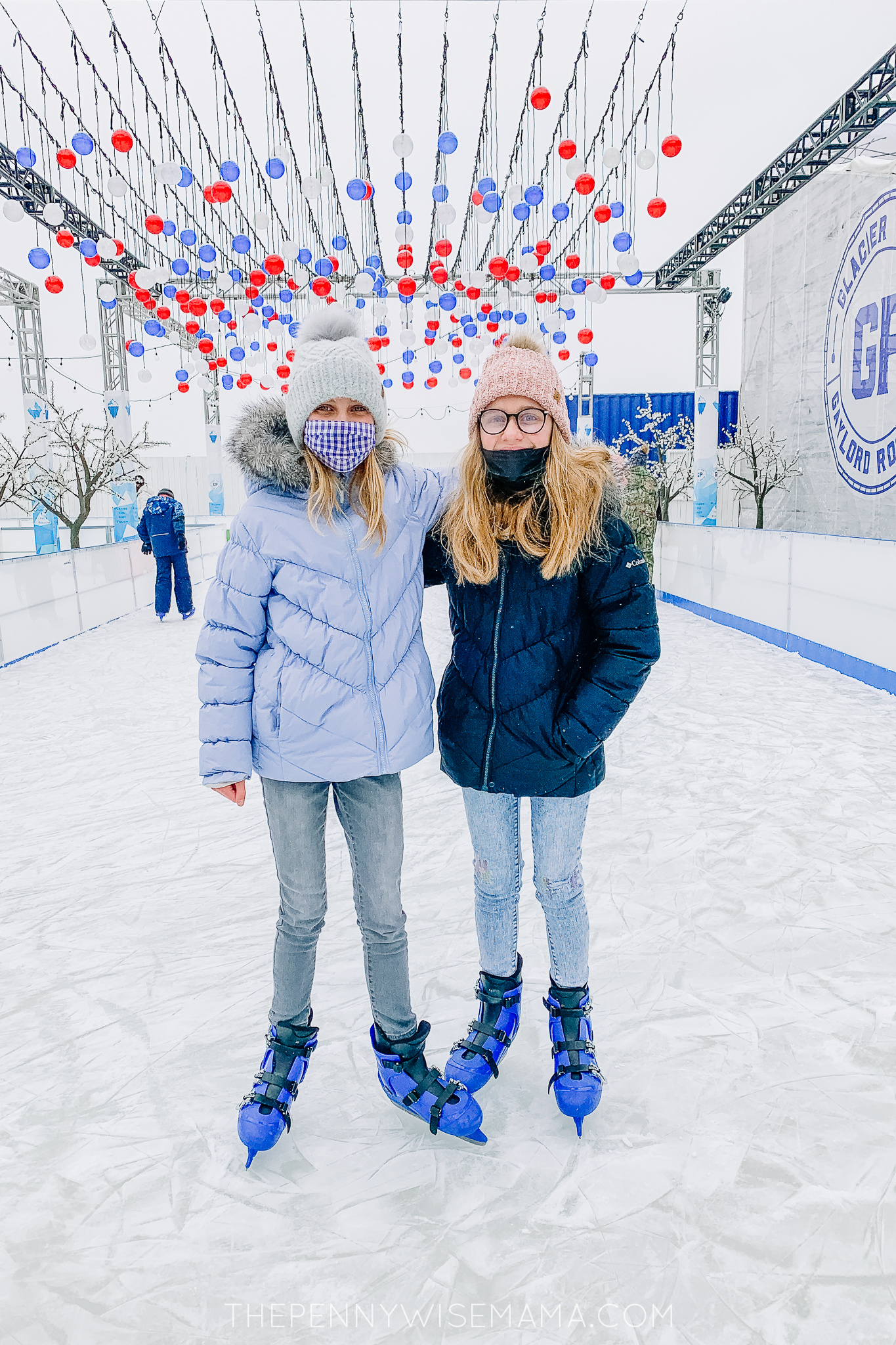 The weather during our stay this time was frigid (below zero temps!), so we didn't get to do as many of the outdoor activities as we would have liked. My twin girls loved ice skating while it was open!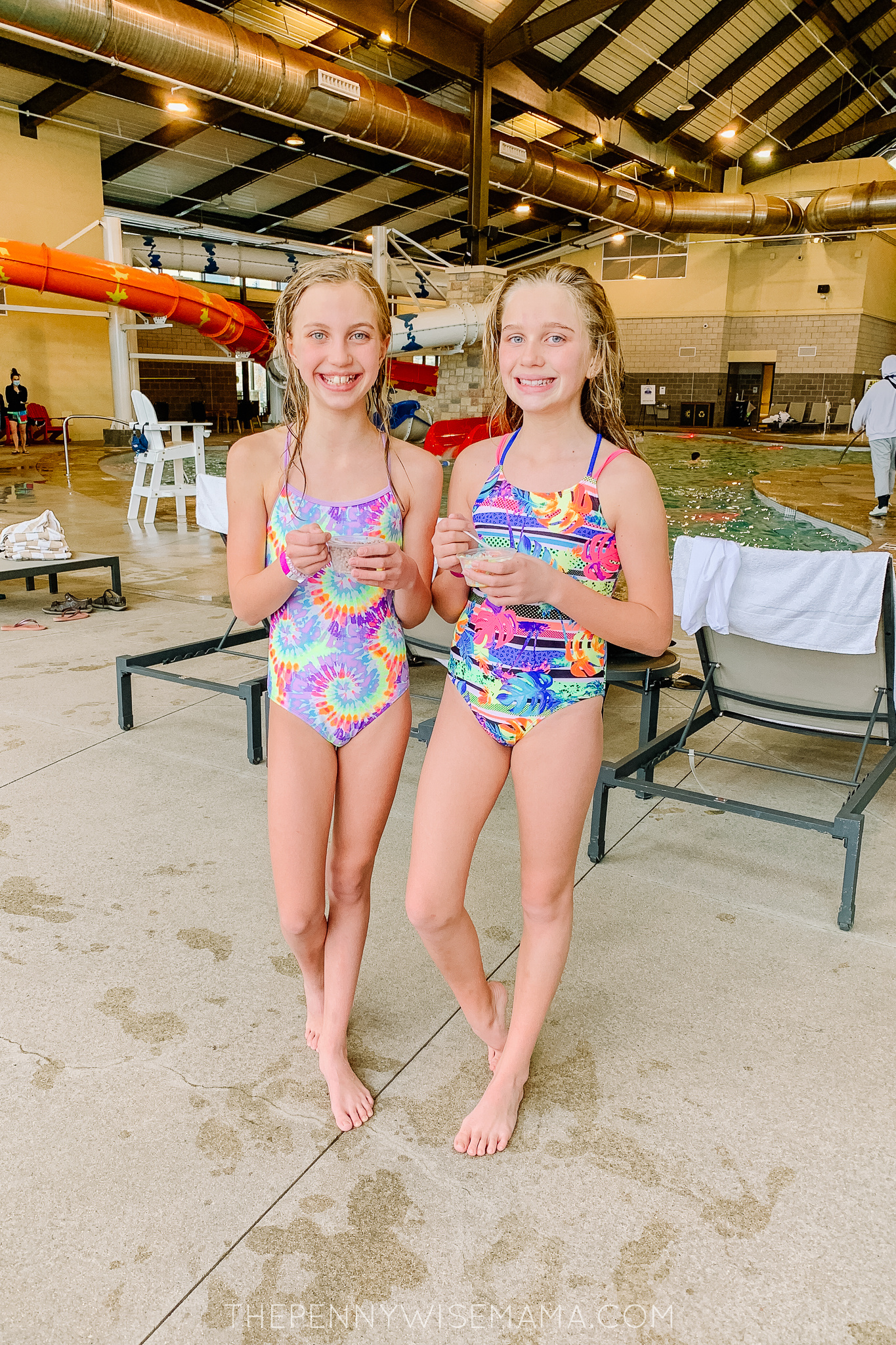 After we were cold from being outdoors, we enjoyed swimming and relaxing in the hot tubs. The great thing is the indoor and outdoor pools and hot tubs are heated and open year-round.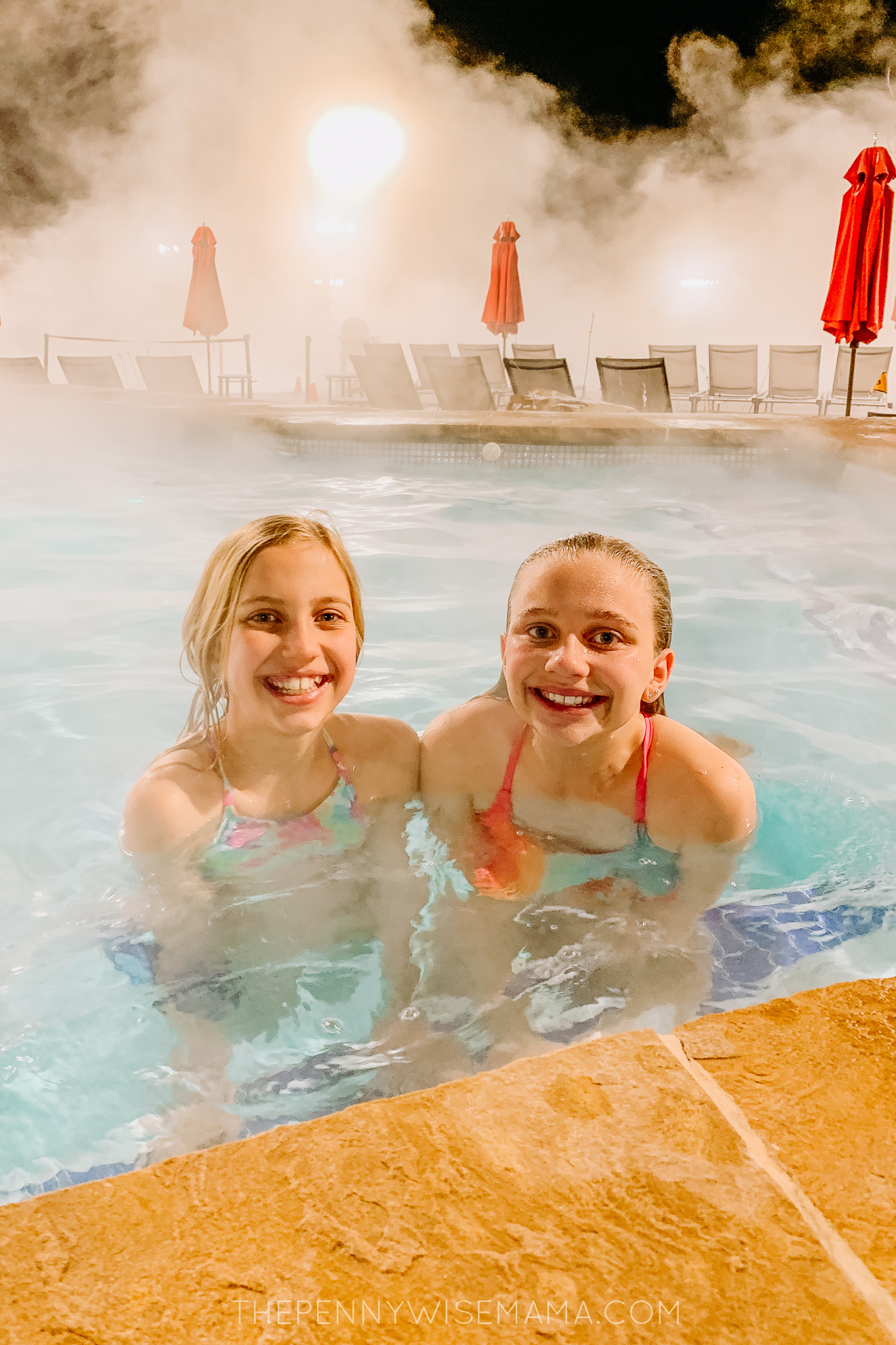 One thing to keep in mind is right now you do need a reservation for the indoor pools. The outdoor pools and hot tub are open on a first-come, first-serve basis.
Dining Options at Gaylord Rockies Resort
During our stay at Gaylord Rockies, my family enjoyed a delicious Valentine's dinner at Vista Montagne. The Italian cuisine was delicious and we all had a great time. It was so nice to be able to dine in-person again!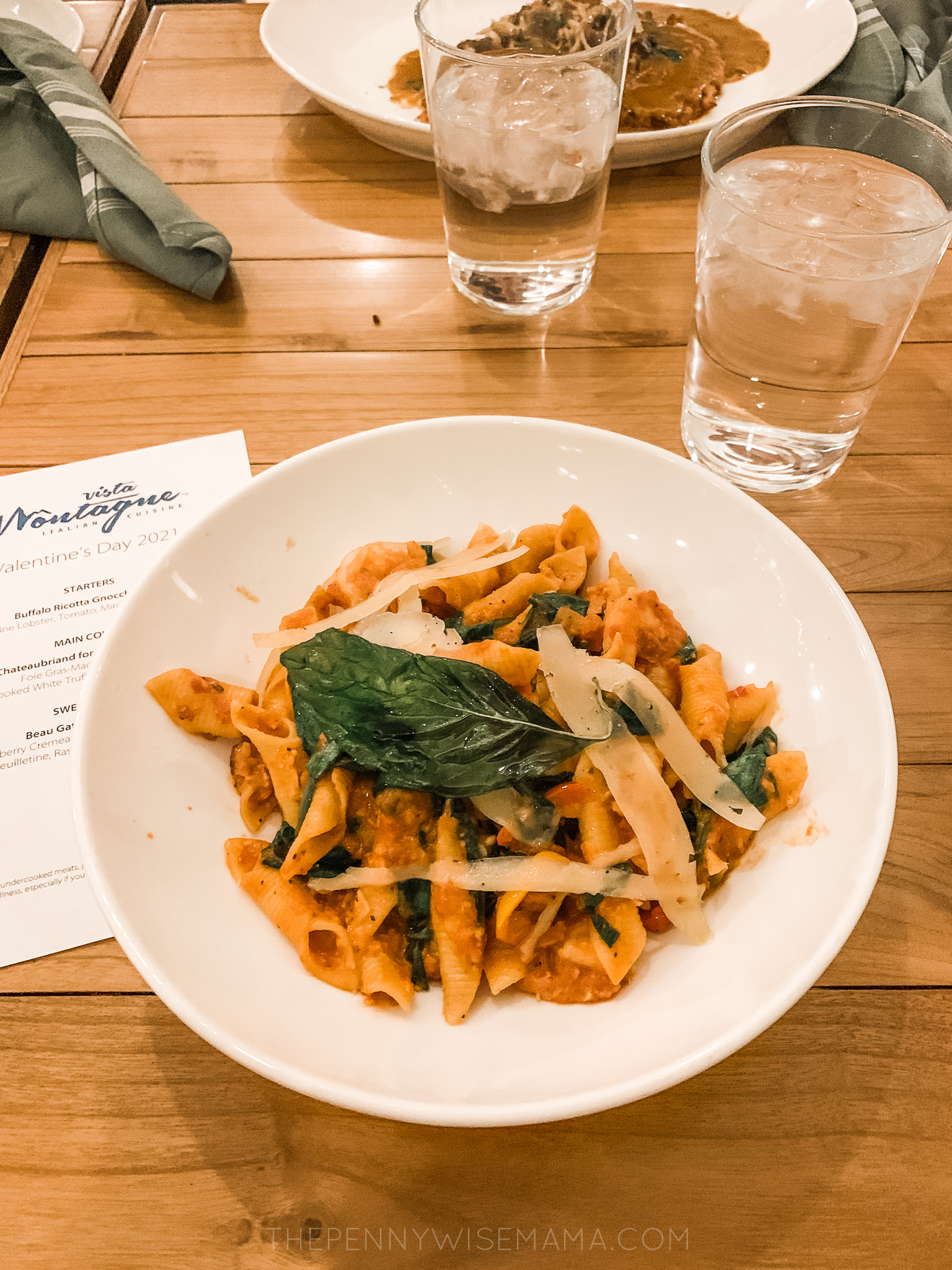 Restaurants that are currently open for in-person dining with limited capacity are Old Hickory Steakhouse, Vista Montagne, and Mountain Pass Sports Bar. I recommend calling and booking a reservation before going.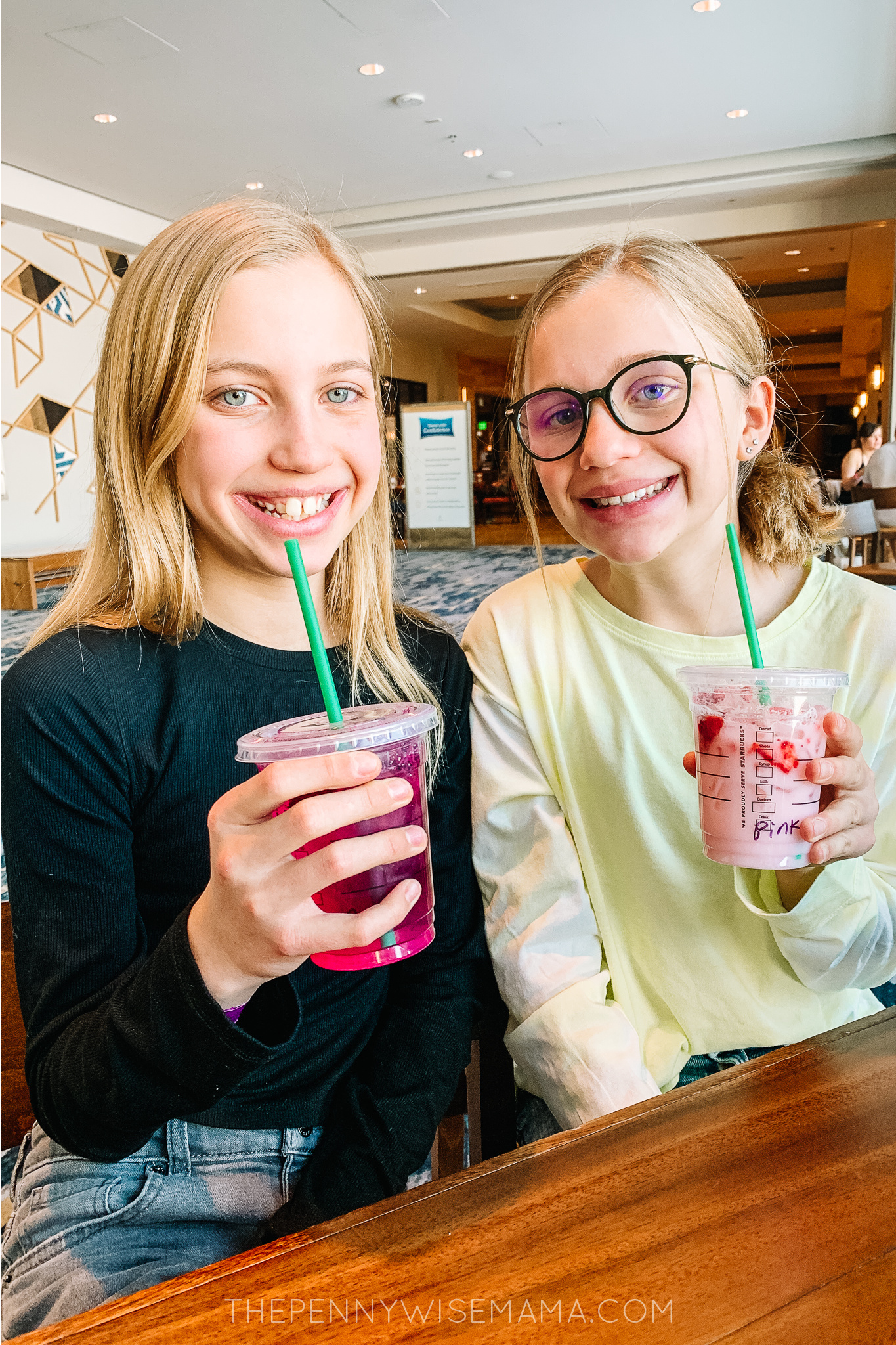 Other dining and beverage options include Rockies Marketplace, Arapahoe Springs Bar & Grill, and Pinyons bar.
Gaylord Rockies Commitment to Clean
In accordance with Marriott's "Commitment to Clean" practices, Gaylord Rockies is providing enhanced cleaning technology, hospital-grade disinfectants, attendants dedicated to sanitizing frequently throughout the day, social distancing protocols, and hundreds of new cleaning processes to take care of guests while they enjoy the resort's amenities.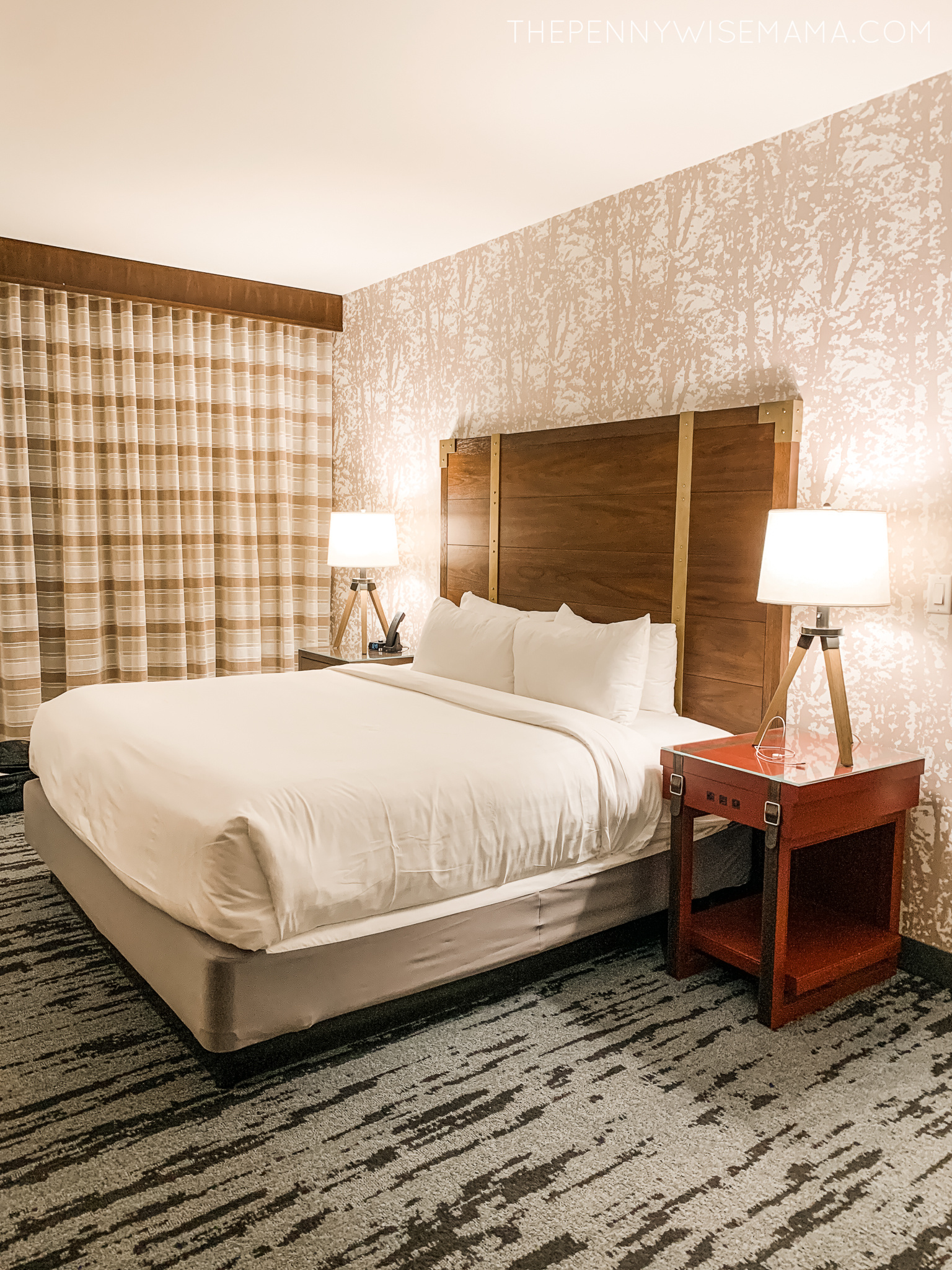 During our stay, Gaylord Rockies staff did an excellent job of keeping the resort clean and sanitized. My family felt safe and comfortable during our entire visit!
Plan a Visit to Gaylord Rockies
Looking for a fun, family-friendly getaway this winter? Visit the Gaylord Rockies website to check out the Winterfest package deals and book your trip!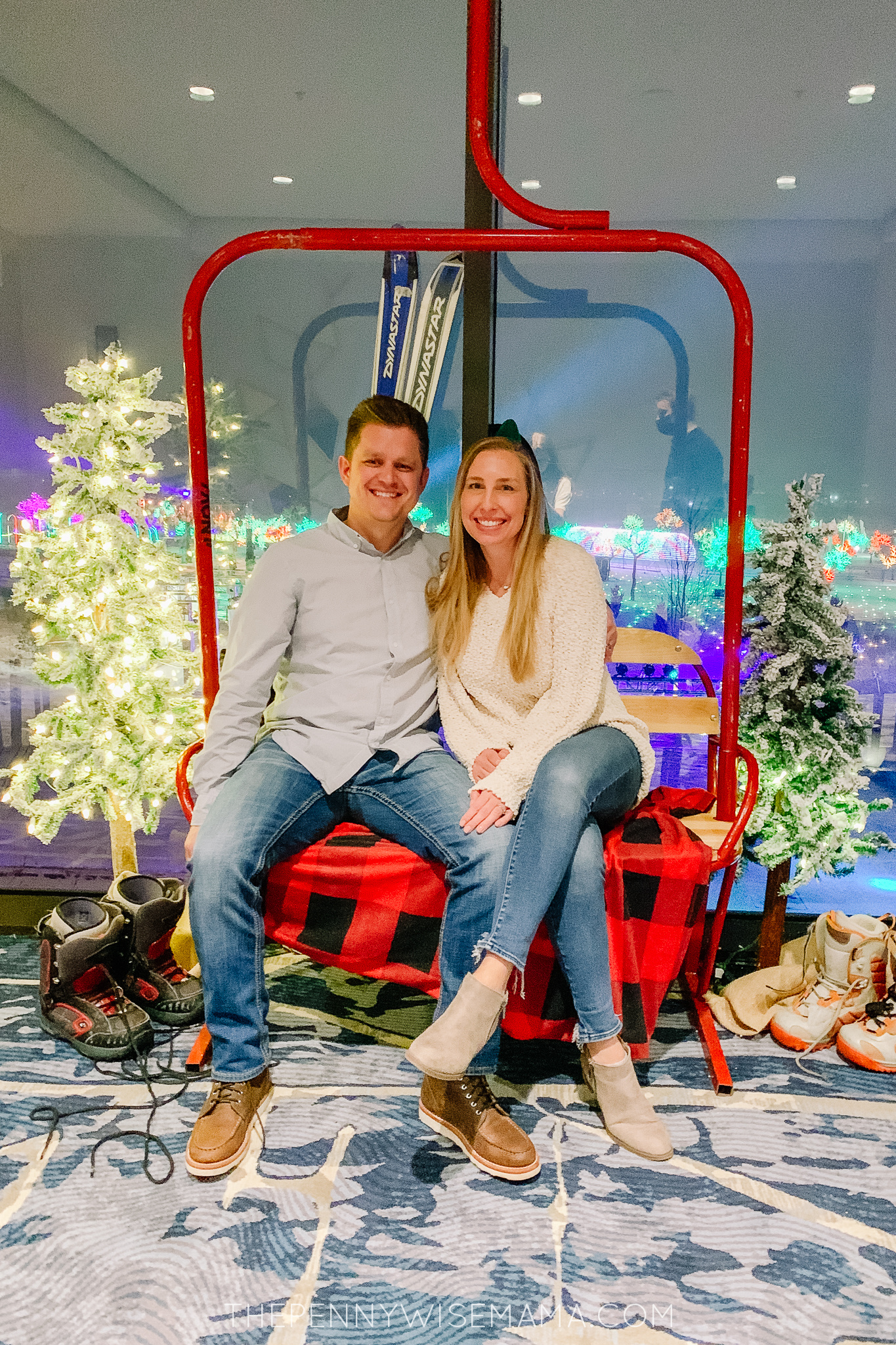 Want to see more photos and videos from our stay? Check out my Gaylord Rockies highlights on my Instagram page.
Looking to visit Gaylord Rockies at a different time of the year? Check out my additional Gaylord Rockies content:
Hover over this image to pin this post for later!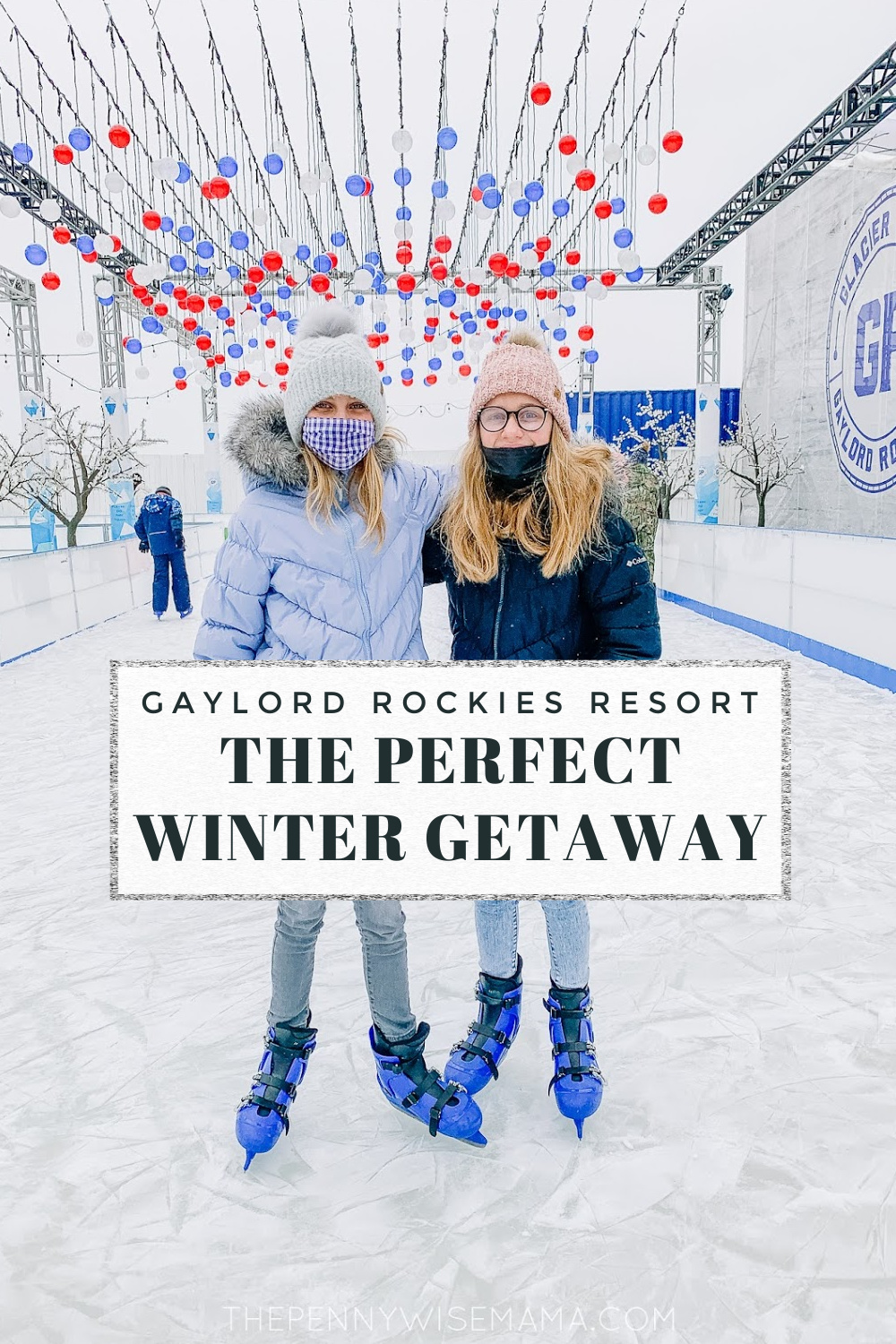 Gaylord Rockies Resort hosted our stay in exchange for coverage. As always, all opinions are my own.