This post was written by me on behalf of Global Influence. All opinions are my own.
Awhile back I shared that my favorite singing based reality show is The Voice. I am always inspired by the contestants and I really enjoy hearing the different genres of music. I also really like how real and honest the judges are. Each one brings something great to the table, but my favorite judge is Blake Shelton. He is hilarious and definitely keeps me entertained each week.
While this season of The Voice is now over, a new one will be starting on September 22 on NBC. I can't wait to see and hear all the new talent!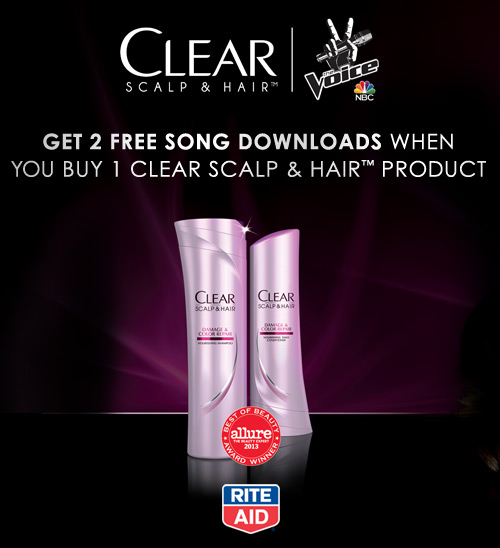 Just like the most talked about show The Voice, CLEAR SCALP & HAIR THERAPY™ will give you the confidence you need to feel, look and perform your best by making your hair shine. CLEAR SCALP & HAIR THERAPY™ will help you grow beautiful, resilient hair by deeply nourishing your scalp before your hair grows in.
Love beautiful hair and music?
Head into your local Rite Aid between now and July 31 and purchase any CLEAR SCALP & HAIR THERAPY™ product to get 2 FREE song downloads (while supplies last). The download instructions can be found on your receipt.