This post was sponsored by NEW! Tide purclean as part of an Influencer Activation for Influence Central.
During the summer months, my kids practically live outdoors. From the time they wake up to the time they go to bed, they just want to be outside playing. As a parent, I love that they are spending time outdoors, instead of in front of a screen. It's good for them, and on the plus side, my house stays a lot cleaner. The only downside is they are filthy by the end of the day. It's easy to give them a bath, but their clothes, on the other hand, are a little more work. They are usually covered in dirt, grass and popsicle stains, which aren't as easy to clean. Thankfully, I can count on my trusty bottle of Tide purclean to get them looking new again!
Tide has been my go-to laundry detergent for years. It works well and I've always loved the smell. In recent years, I've made an effort to replace many of my household products for more eco-friendly options, so when I found out that Tide was releasing Tide purclean, a new bio-based laundry detergent, I couldn't have been more excited!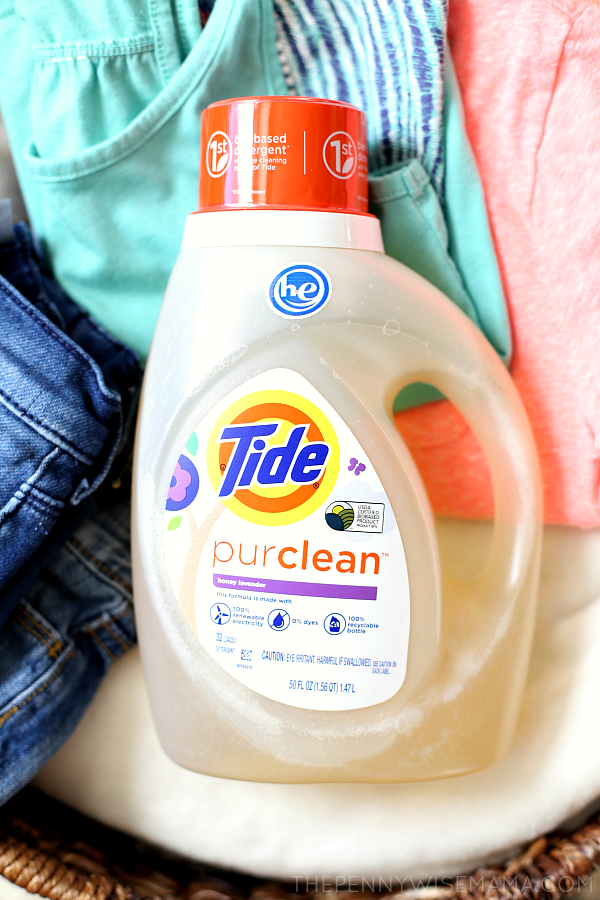 Tide purclean is the first bio-based detergent with the cleaning power of Tide* (*65% bio-based.) It's made with 100% renewable electricity at a zero manufacturing waste to landfill site and it's certified by the USDA BioPreferred Program. Even the bottle is 100% recyclable. This is awesome for those of us who love the cleaning power of Tide, but want a more eco-friendly option!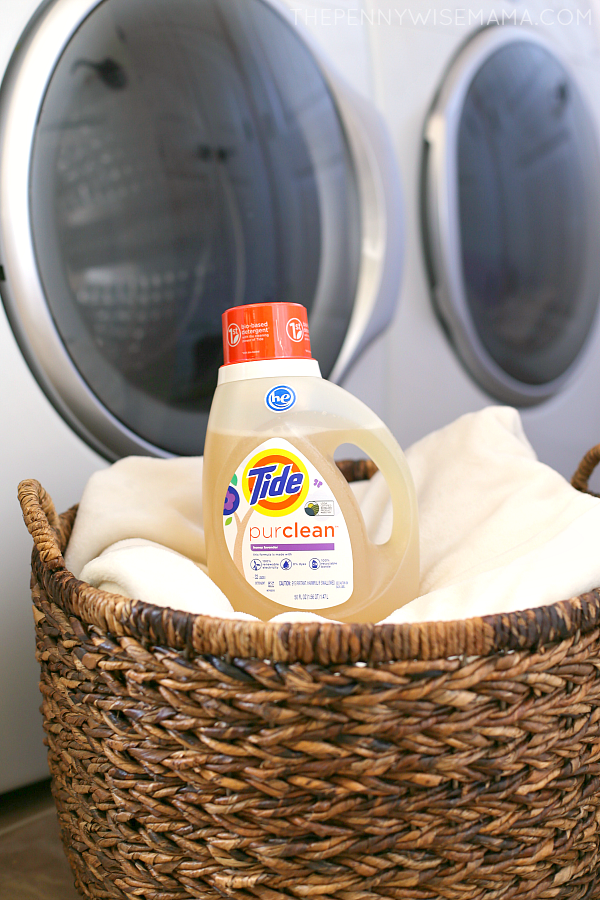 As far as quality and effectiveness, Tide purclean works just as well as regular Tide. I've had the opportunity to try it out and I love that our laundry comes out fresh and clean every time without the use of harsh chemicals. The Honey Lavender scent is amazing — in fact, I think it's my new favorite Tide scent! It smells pretty without being overwhelming. I was already a big fan of Tide and now I am even more impressed with the addition of Tide purclean. It has made a permanent place in my laundry room!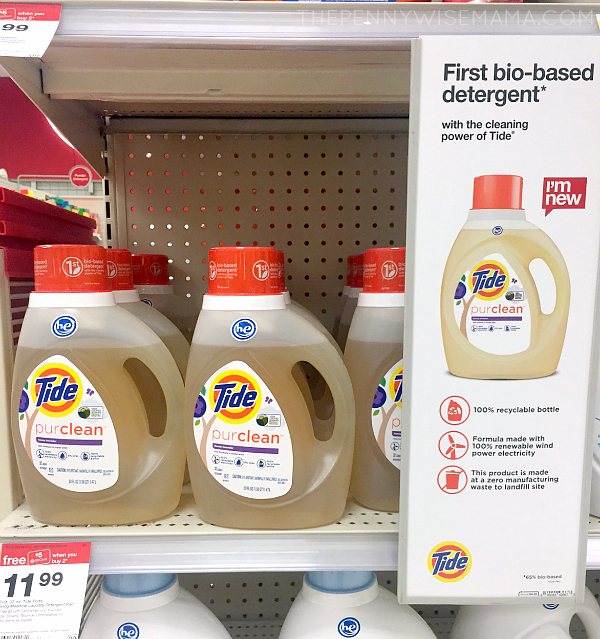 You can find Tide purclean at Target in the laundry care aisle. I love shopping at Target, so it's nice to know that I can easily pick up a bottle while I am there shopping for other household items. My store didn't have any left on the shelf, but they did have a handful on an end-cap display. I'm so glad I was able to snag a bottle!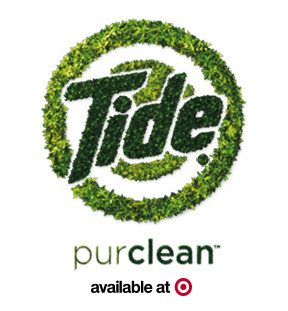 Right now you can get $1.00 off Tide purclean at Target using the neckhanger coupon (valid through July 30, 2016) AND you can get an additional 10% savings if you use the free Target Cartwheel mobile app (valid through July 30, 2016). If you aren't already using the Cartwheel mobile app to save on your purchases at Target, you need to download it NOW! It's so easy to use and the savings add up quickly!
Have you tried Tide purclean? Tell me why you love it or why you are looking forward to trying it!