One of my favorite things about having twin girls is I get to buy them cute clothes. My girls are only 3.5 but they already love shopping and dressing up. It's not uncommon for them to change their outfits multiple times per day. They love wearing pretty dresses, but they also love wearing casual clothes as well. That's why we love shopping at Gymboree! They have a wide selection of dressy outfits and comfortable, everyday attire. I can get everything I need for my girls in one place!

Recently, we were given the opportunity to review Gymboree's spring collection. Gymboree sent us a $100 gift card to spend on anything we wanted. The girls and I had so much fun picking out their outfits. I realized after the fact that everything we picked out was from the Rainbow Cabana Spring Collection. The collection is full of bright colors and fun designs. I feel happy just looking at them!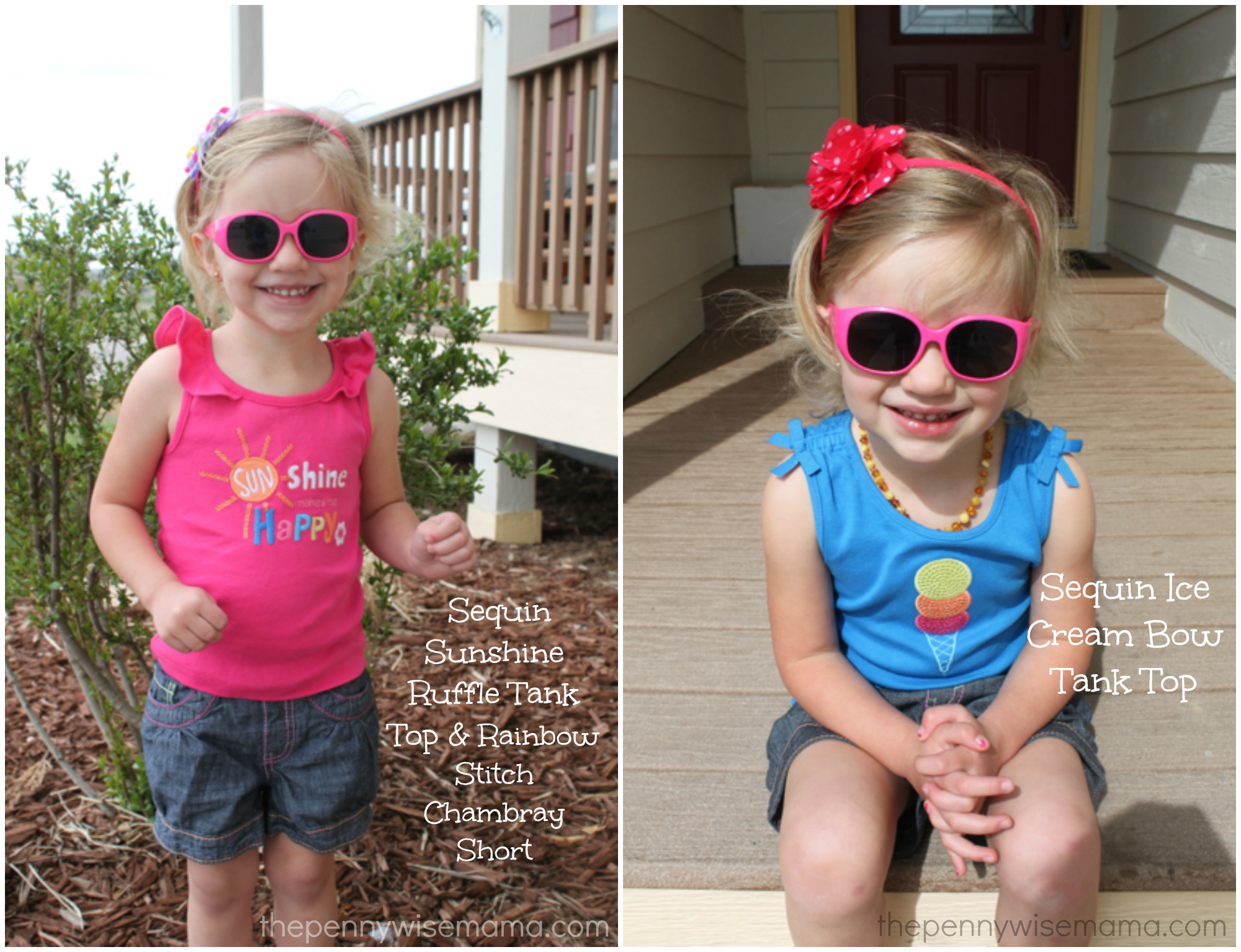 We ended up picking out a Sequin Sunshine Ruffle Tank Top and a Sequin Ice Cream Bow Tank Top to match two pairs of Rainbow Stitch Chambray Shorts. I am very impressed with the quality of the tanks and shorts. The detail and stitching on the shirts is flawless and I can tell that they are made to last. It's hard to see in the pictures, but the shorts have rainbow stitching in different colors. They are adorable!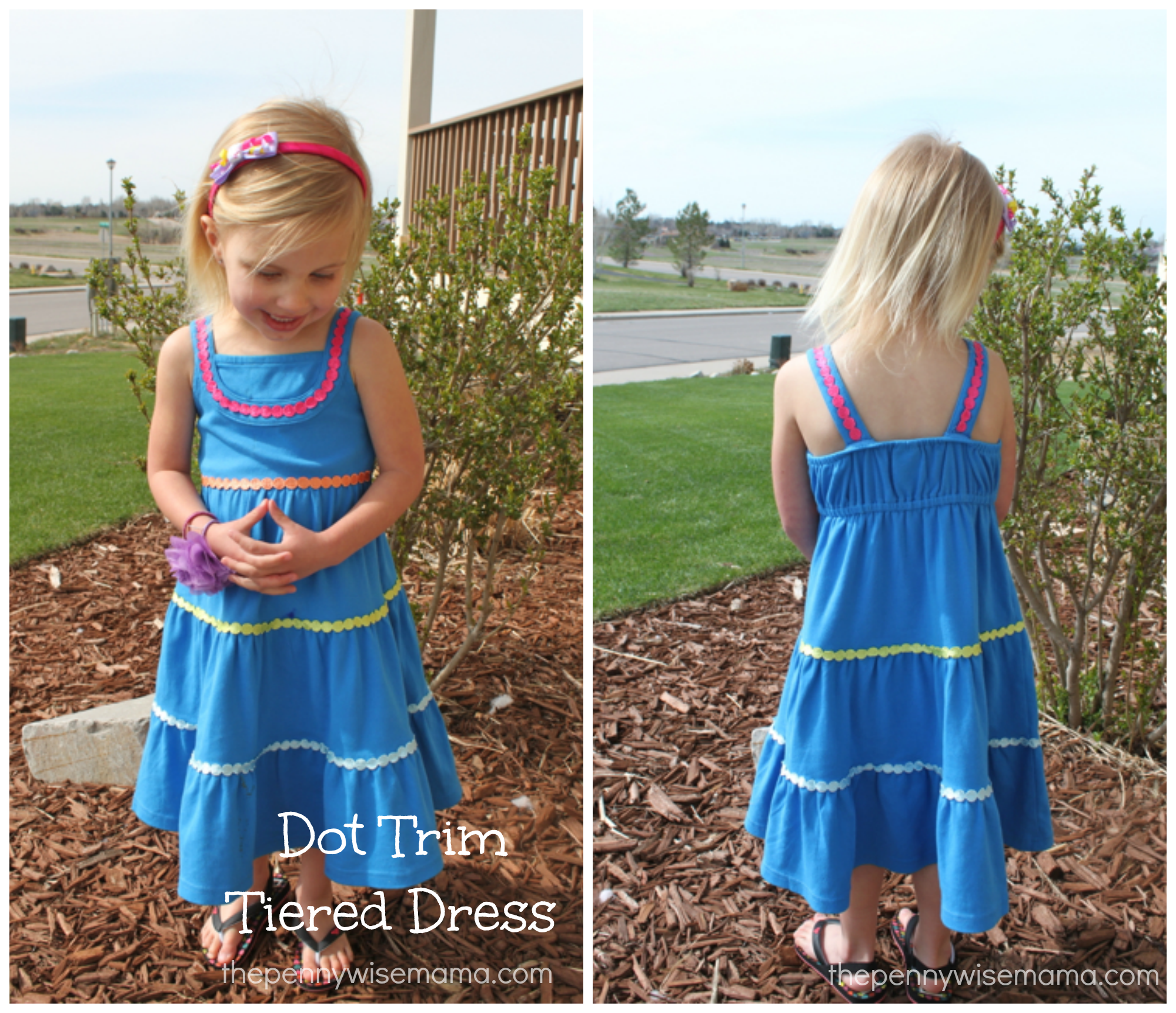 We also picked out two casual dresses — the Dot Trim Tiered Dress and Rainbow Dot Stripe Dress. The Dot Tiered Dress is made out of thick, soft cotton. It is a longer dress, falling to about mid-calf length. It is not only comfortable, but also really pretty! We have received a lot of compliments on it!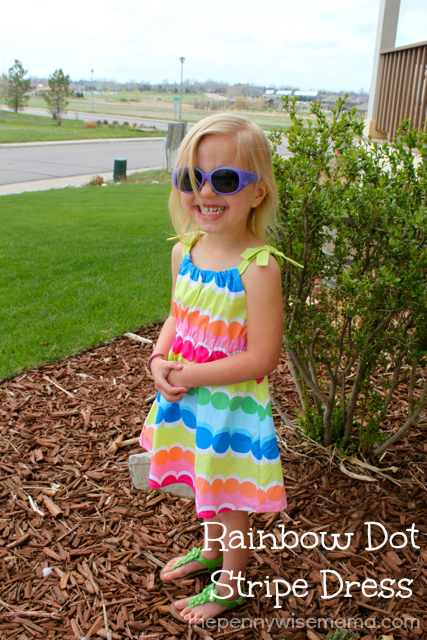 The Rainbow Dot Stripe Dress is absolutely adorable! It is made out of a lightweight cotton that is perfect for hot summer days. The colors are bright and vibrant. It is shorter than the Dot Tiered Dress, falling to about knee-length. We have received a lot of compliments on it as well!
All of the items we picked out are a girls size 3. They fit my girls well, with some room to grow. Considering that my girls are 3.5 and tall/skinny for their age, I would say that the clothing runs a little big.
I am very impressed with the quality and durability of Gymboree's clothing. My girls have each worn all of the items multiple times now and they all still look brand new. I am confident that my girls will outgrow the clothing long before they get worn out!
Buy It
Now is a great time to shop Gymboree if you are looking for cute spring/summer outfits for your boy or girl! For a limited time you can save 30-40% on all of Gymboree's spring and summer collections. All of the items we reviewed can be purchased online from Gymboree.com or from a Gymboree retail store. Because the items are currently on sale right now, you may not be able to find all of the items in the color/size that you need.
Gymboree Giveaway
One lucky PennyWiseMama reader is going to WIN a $75 Gymboree Gift Card to spend online at Gymboree.com or at a Gymboree retail store!
To enter, simply use the Rafflecopter form below. Giveaway ends on 5/26 at 11:59 PM EST. Open to US mailing addresses only. Must be 18+ to enter. Good luck!
a Rafflecopter giveaway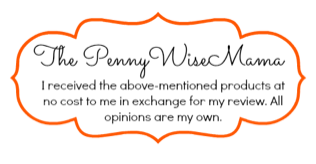 This post may contain affiliate links. As an Amazon Associate, I earn from qualifying purchases. Read my full disclosure here.