This is a sponsored post. I received LISTERINE® Brand products from Johnson & Johnson Consumer Inc. and Socialstars as part of my participation in this project. All thoughts and opinions expressed in this post are my own.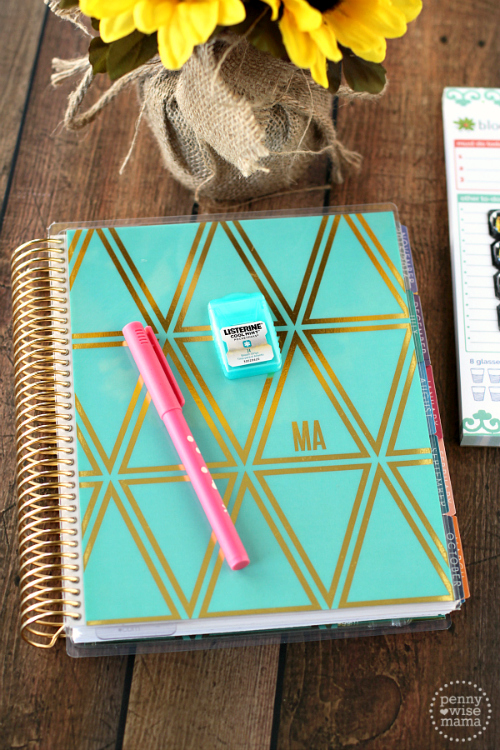 There's nothing more embarrassing than going into an interview or meeting with bad breath. It definitely impacts your confidence and ability to convey your message without feeling like you have to hold back. As a blogger, I don't have a lot of face-to-face interaction with the brands, networks and bloggers that I work with, so when I do come into contact with them I want to make a good impression. I usually go to 1-2 conferences every year, as well as a handful of company meetings and local PR events. I enjoy meeting new people and getting to know them, although I am somewhat shy at first. Stepping out of my comfort zone is hard enough, so the last thing I want to worry about is bad breath.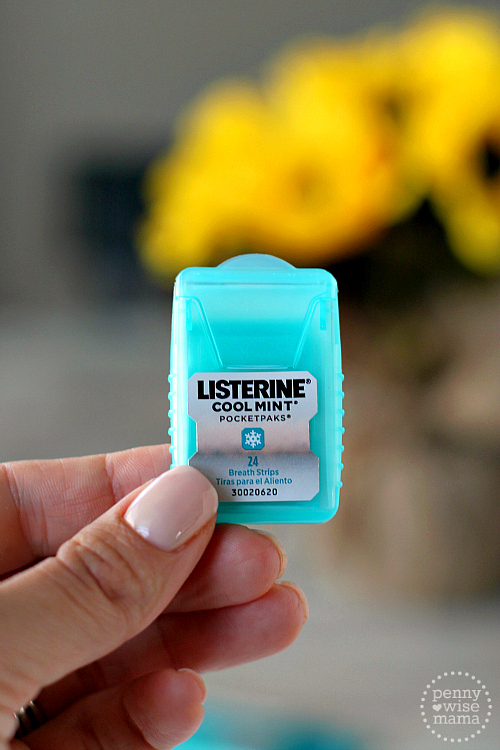 A recent national survey revealed that the health of one's mouth has a surprising and significant impact on how others perceive you – including your career, which is why it's so important to have fresh breath when meeting with new people. I like to have LISTERINE® Pocketpaks on hand for those times when I don't have time to brush my teeth but want to freshen my mouth.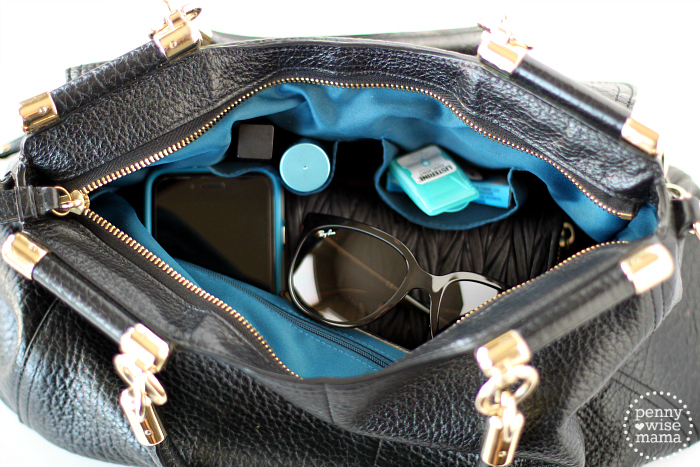 LISTERINE® Pocketpaks are great for keeping in your purse, backpack, gym bag or car for those on-the-go, last-minute meetings. After that lunch or coffee date, simply slip one into your mouth and let the minty goodness go to work. They not only dissolve instantly, they also kill 99% of germs and bacteria so that you can step back into work and speak one-on-one or in a group setting with confidence.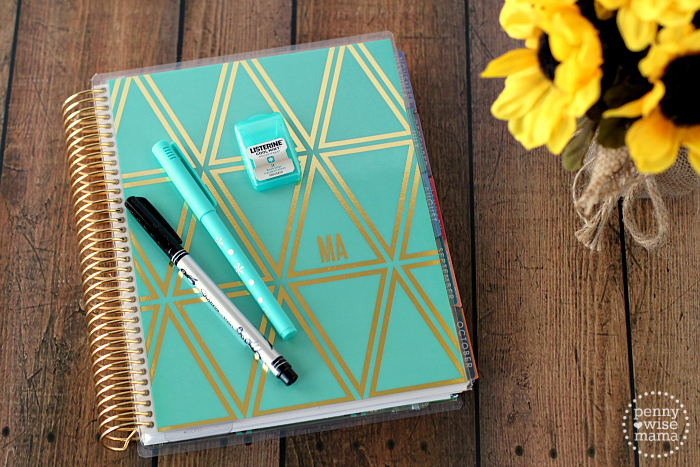 As some of you may know, before I was a blogger I was an elementary school teacher. My days were mostly filled with interactions with fifth graders, but I did have weekly grade level and all-school meetings. I also had evaluations every 2-3 months that required a lesson observation, as well as a one-on-one meeting with the principal and vice principal. While I had no problem speaking to a classroom full of kids, it was a whole different story when adults were involved. It was stressful and nerve-racking, especially since I'm a perfectionist and wanted to do well. Over the years, I learned how to confidently speak in front of my adult peers. The nervousness is always there but I've been able to get over my fears by practicing these good presentation habits.
How to Rock Your Next Presentation
1. Prepare, Prepare, Prepare. I can't reiterate enough how important it is to be prepared. That means sitting down well in advance and planning out what you are going to talk about. Have facts, tips, resources, etc. to back up your points. Think of 1-2 stories to share that are entertaining and that support your topic. Create a PowerPoint if that helps you stay on track and convey your information more effectively. Practice giving your presentation to the wall, your dog, a family member or friend. You will be more confident if you know your information well.
2. Dress the Part. Whether you are presenting to a group of kids, your fellow peers or a prospective client, make sure you are dressed professionally. People will take you more seriously if you are wearing a modest dress or suit over jeans and a t-shirt.
3. Smile & Entertain. Making your audience laugh will put them at ease and will in turn calm your nerves. Think of short stories that will make them laugh and relate to your topic. With that said, make sure you stick to the point and don't get off topic.
4. Be Confident. Stand tall, make eye contact and don't talk too fast. Keep LISTERINE® Pocketpaks in your pocket and slip a strip into your mouth before you start talking. It will freshen your breath, as well as help salivate your mouth if it is dry. This will in turn give you more confidence to speak loudly and with ease. After all, a recent national survey revealed that more than 7 in 10 Americans believe having an unhealthy mouth can negatively impact one's confidence giving a speech and more than 6 in 10 believe it can affect a person's willingness to speak in a meeting and their ability to lead a meeting. Get rid of those fears and kill your bad breath with LISTERINE® Pocketpaks!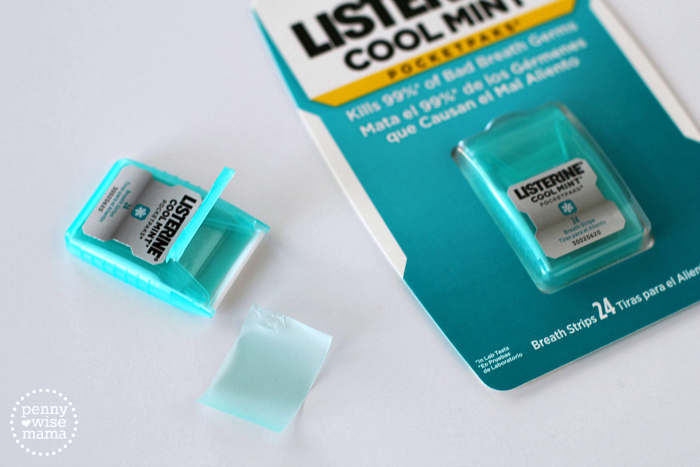 Want to keep your mouth extra fresh all the time? Adding LISTERINE® Antiseptic as part of your twice-daily oral care routine will not only make your mouth feel refreshed, it cleans virtually 100% of your mouth to achieve up to five times healthier gums in two weeks and up to nine times healthier gums in four weeks. To find out more about LISTERINE® Brand products, visit www.listerine.com or facebook.com/listerine.
What are your tips for delivering a presentation with confidence?
All data referenced in this post was provided by the LISTERINE® Brand Survey. To learn more, please go to http://www.listerine.com/healthy-mouth-vs-unhealthy-mouth