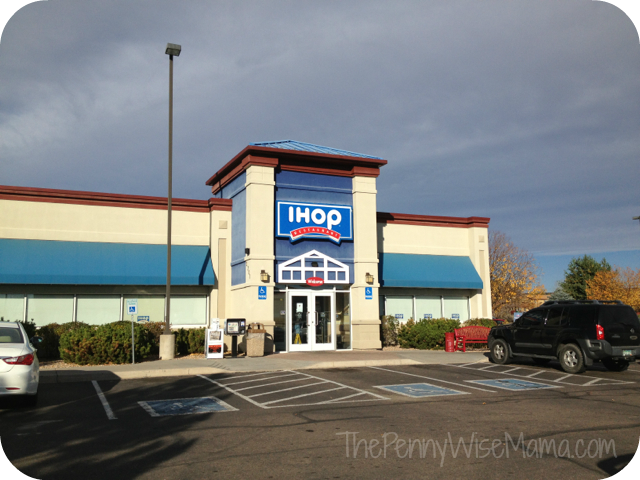 My family loves to eat out. We enjoy trying out new restaurants, as well as frequenting our favorites. This past weekend we decided to visit IHOP, an old favorite that we hadn't been to in awhile. We were looking forward to drinking some hot coffee and enjoying a nice breakfast together as a family. We were also looking forward to trying IHOP's new Signature Pancakes, a trio of the company's most popular pancake favorite — Pumpkin, New York Cheesecake, and Carrot Cake.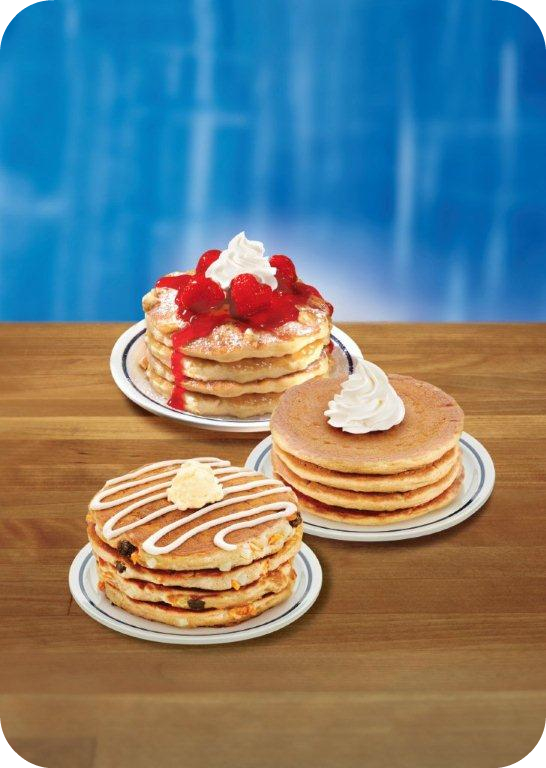 Pumpkin Pancakes
Made with real pumpkin, spices and crowned with creamy whipped topping. Pumpkin is the perennial #1 selling limited-time offer Signature pancake. Last year IHOP served 3.1 million pumpkin pancakes.
New York Cheesecake Pancakes
Griddled with real cheesecake pieces, then crowned with glazed strawberries and creamy whipped topping. More than 250,000 pounds of cheesecake were used last year for fans of this item.
Carrot Cake Pancakes
Rounding out this season's offerings is an oatmeal spice pancake recipe featuring a sweet-savory mix of fresh, diced apples, shredded carrots, coconut, raisins, crunchy walnut pieces topped with whipped butter and a drizzle of cream cheese icing.
Starting at $4.99, the new signature pancakes are available at participating IHOP locations nationwide through January 2013.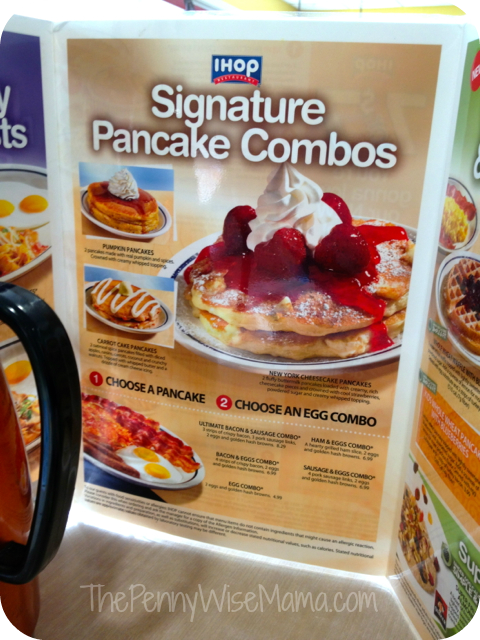 There were so many yummy items to choose from at IHOP, but the Signature Pancake Combos sounded the best to me.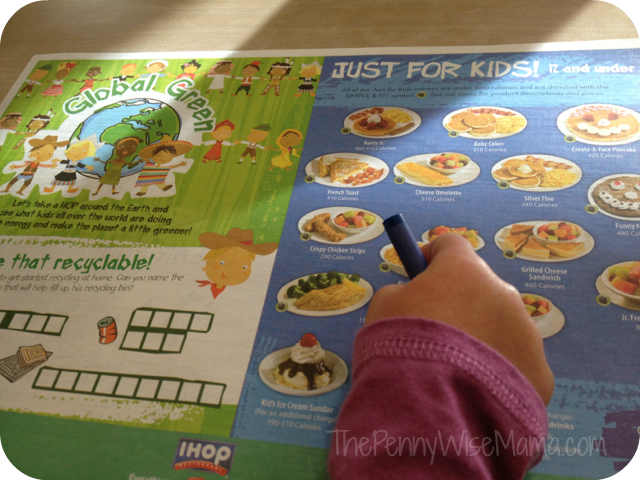 While we looked over the menu, the kids enjoyed coloring.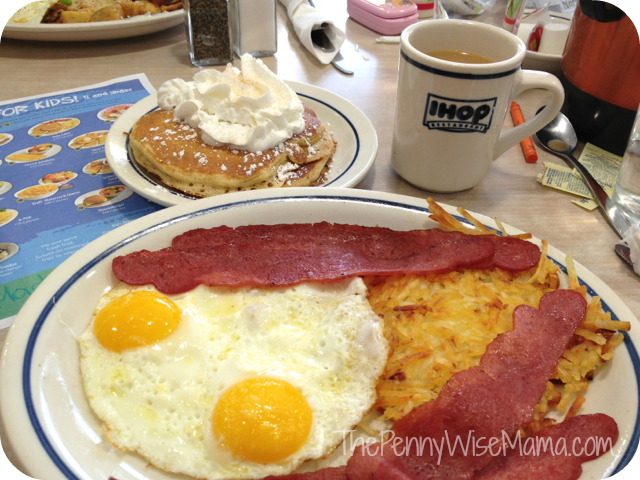 I'm not a big fan of really sweet foods, so I decided to try the Pumpkin Pancakes. My Signature Pancake Combo included four pieces of bacon, two eggs, hash browns, and pancakes for only $6.99.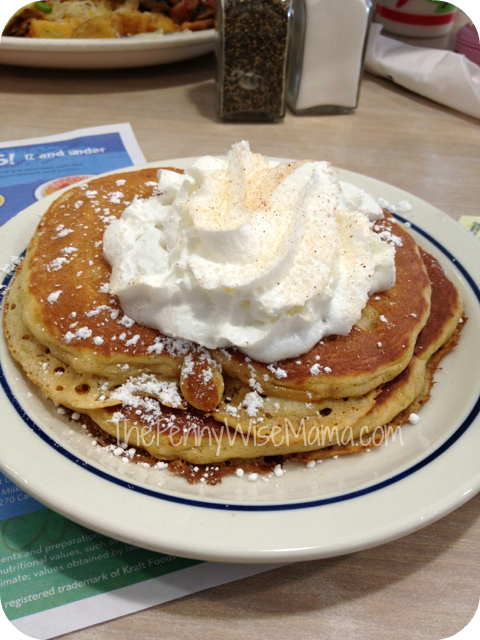 YUM! The Pumpkin Pancakes are seriously to die for. They taste similar to pumpkin bread, but not as sweet. The whipped cream and spices on top, along with regular maple syrup make them just perfect. I can't wait to try them again soon!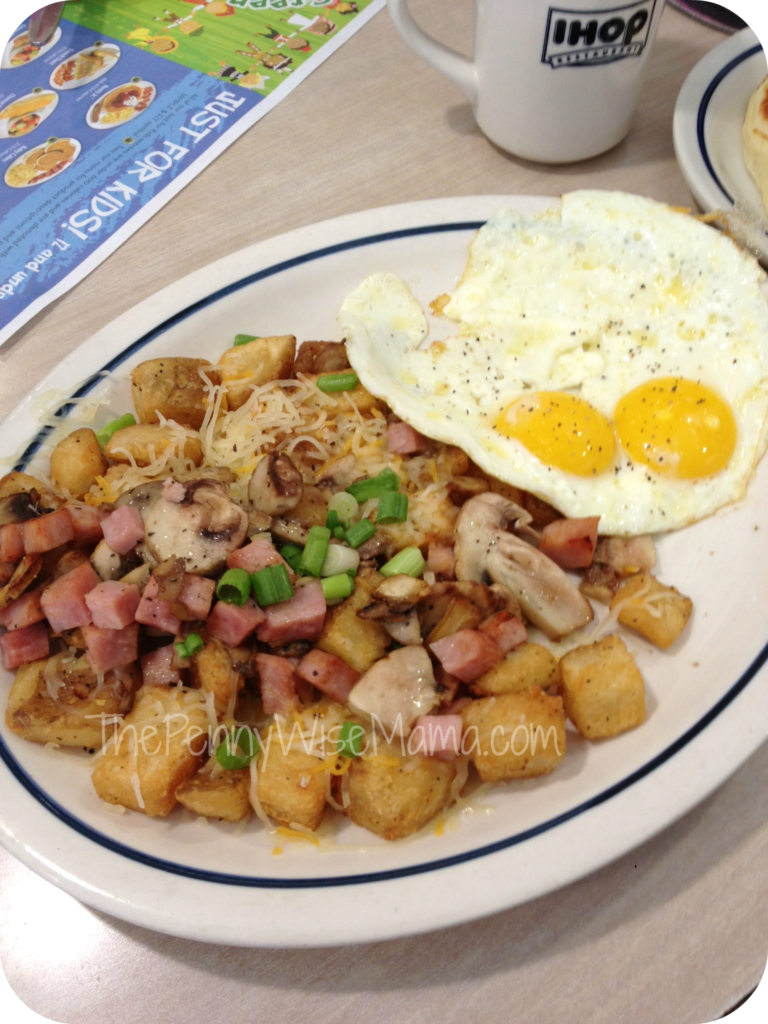 My husband ordered a skillet that came with regular pancakes. He is not a fan of sweets, so he was content with just getting a familiar favorite. He loved his with the butter pecan syrup.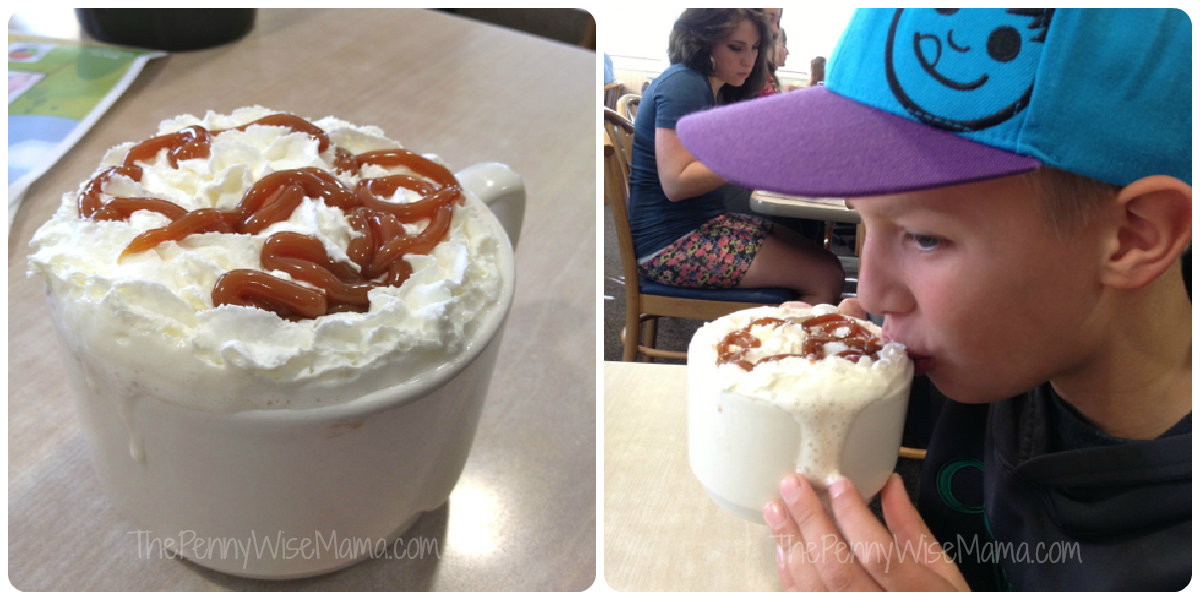 My son wanted to order a Caramel Hot Chocolate as soon as he saw it on the menu. We were shocked at how big it was! He said it was the best hot chocolate he had ever had.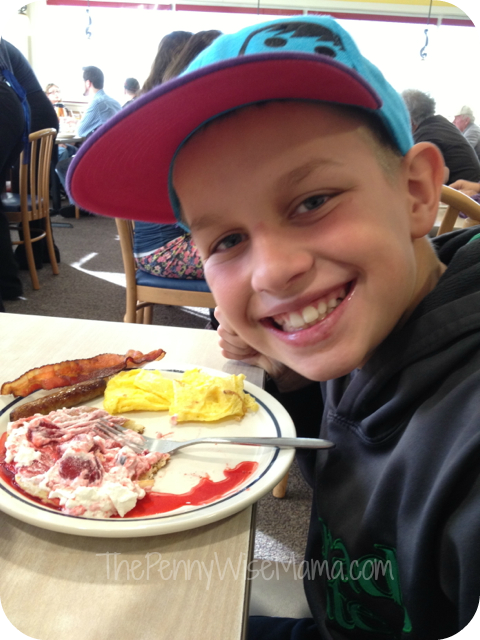 He paired it with strawberry pancakes, bacon, and sausage from the kids menu.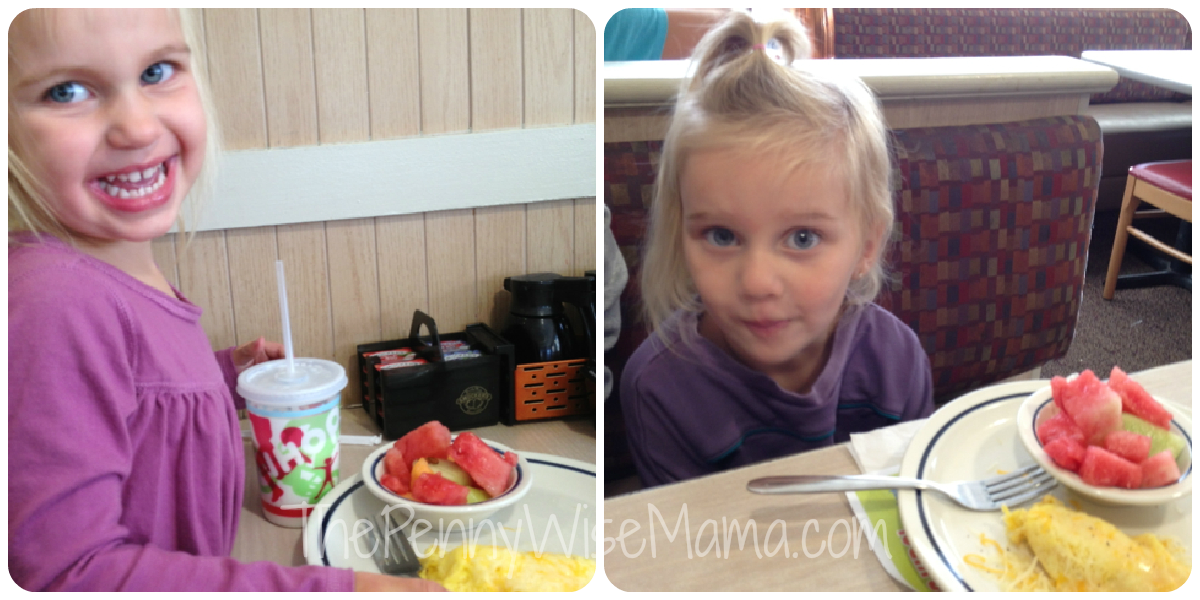 My twin girls shared a cheese omelette and fruit from the kids menu. They gobbled up the omelette in no time! I was surprised that they didn't eat much of their fruit, but they were stuffed so we took the rest home leftovers.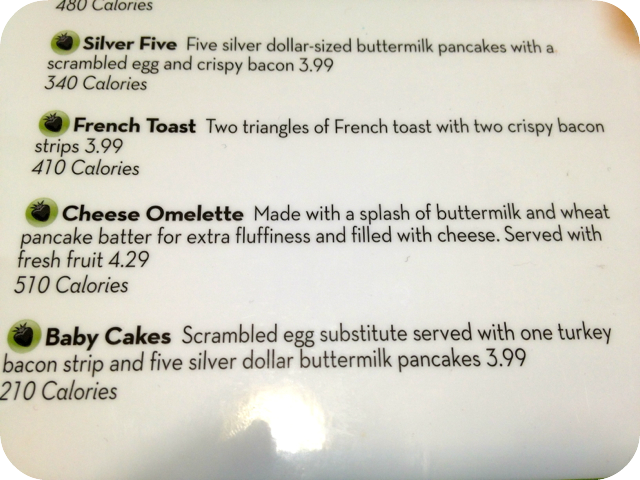 I found it interesting that their omelettes are made with pancake batter. That's why they are soooo good! I also like that they tell you how many calories are in each meal.
Our breakfast at IHOP was exactly what we were looking for on our day out as a family. The waitstaff was friendly and the meals were delicious, well-portioned, and affordable. We look forward to going again soon!
Connect with IHOP
IHOP $50 Gift Card Giveaway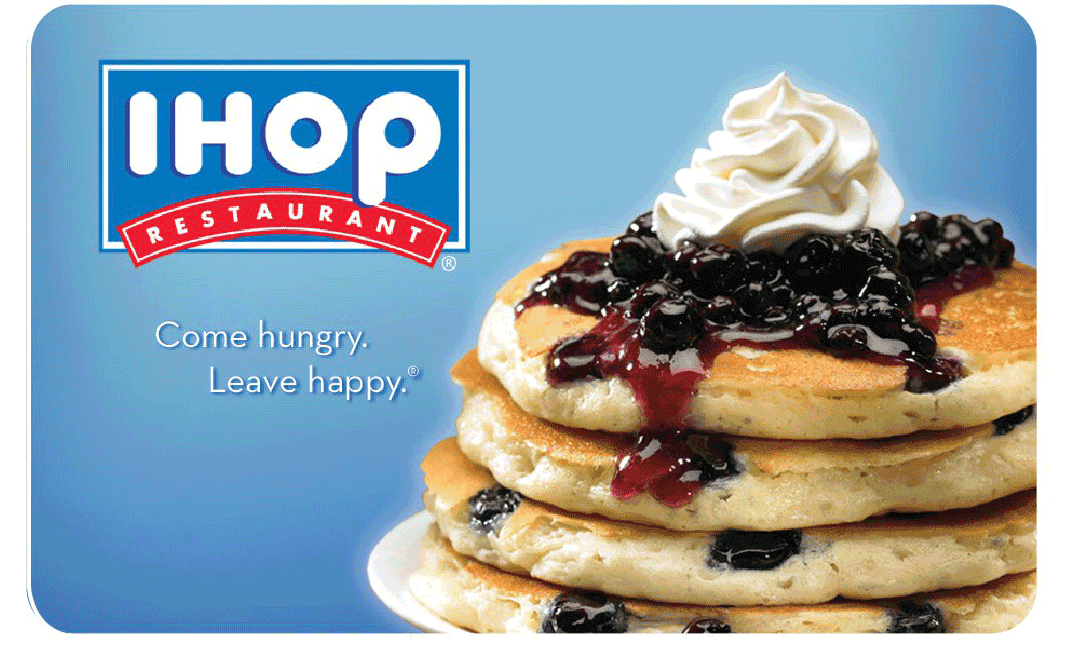 Because you all are the best readers, and because IHOP is super generous, I have an awesome giveaway to share with you! One lucky winner is going to receive a $50 IHOP Gift Card! Now you can take your family out for a yummy breakfast too!
Giveaway ends on 10/31 at 11:59 PM EST. Open to residents of the US only. Must be 18+ to enter. Good luck!