As a mom of twins, I am always looking for ways to make my life easier. Whether it's getting a double cart at the grocery store, driving a minivan, or color coordinating all of our sippy cups, I do what I can to simplify our daily routine. One item that I won't compromise on is a good double stroller. It has been a must-have since the girls were born. I always have ours in the van at all times. Up until recently, I wouldn't even go into a store without it. Now that girls are older I use it less frequently but it still comes in handy.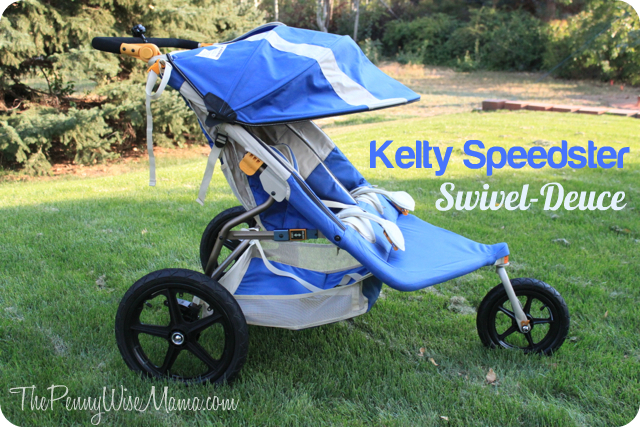 About a month ago, I received a Kelty Speedster Swivel-Deuce double jogging stroller for review and it's been great for implementing exercise back into my routine. Ever since the weather has been a little cooler, I've been itching to get outside and go jogging. It's normally hard to find the time to sneak away and have someone to watch the kids, but thanks to the Kelty I can just strap the girls in and go jogging any time!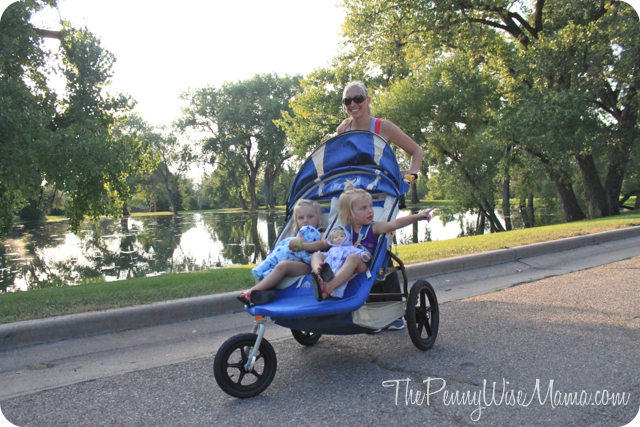 The Kelty Speedster Swivel-Deuce is a high-performance stroller that meets the needs of an on-the-go family. Whether you are looking to take a casual walk, or kick it into high-gear and prepare for a marathon, the Kelty has the features you need to make it happen.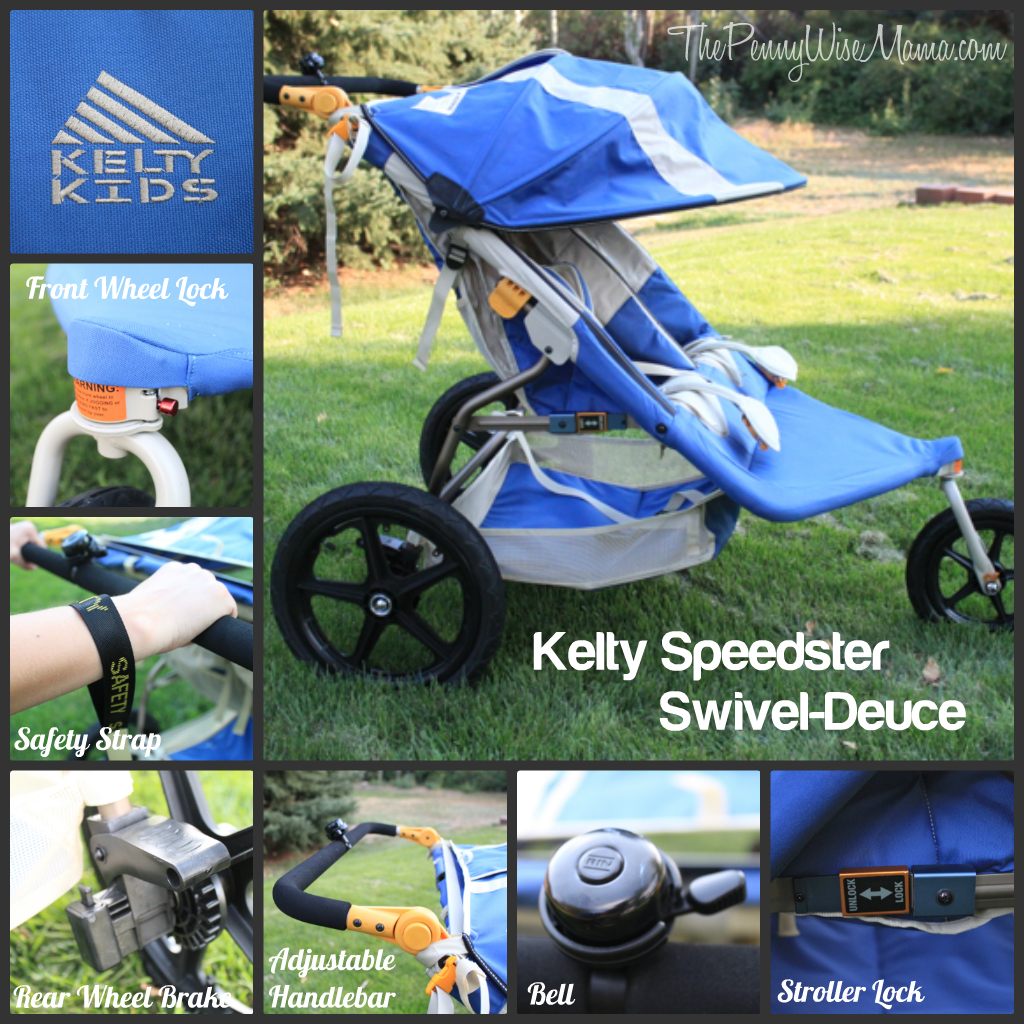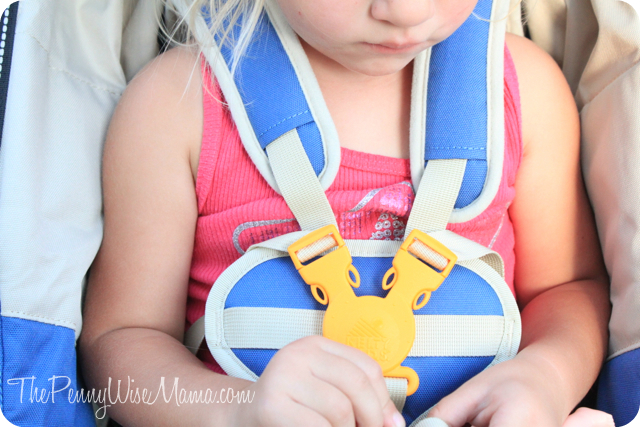 Stroller Features:
Secure 5-point, adjustable child's harness
Rear wheel brakes
Runaway leash
Swivel front wheel, with lockout option
Easy folding design
Bell to alert others
Independently reclining seats
Fully padded seat and frame
Adjustable height handle (34-45″)
Quick-release wheels
Adjustable sun/rain hood
Lightweight aluminum frame
Reflective accents
Seat-back storage pocket with key fob
Under-seat storage bin
Water bottle holders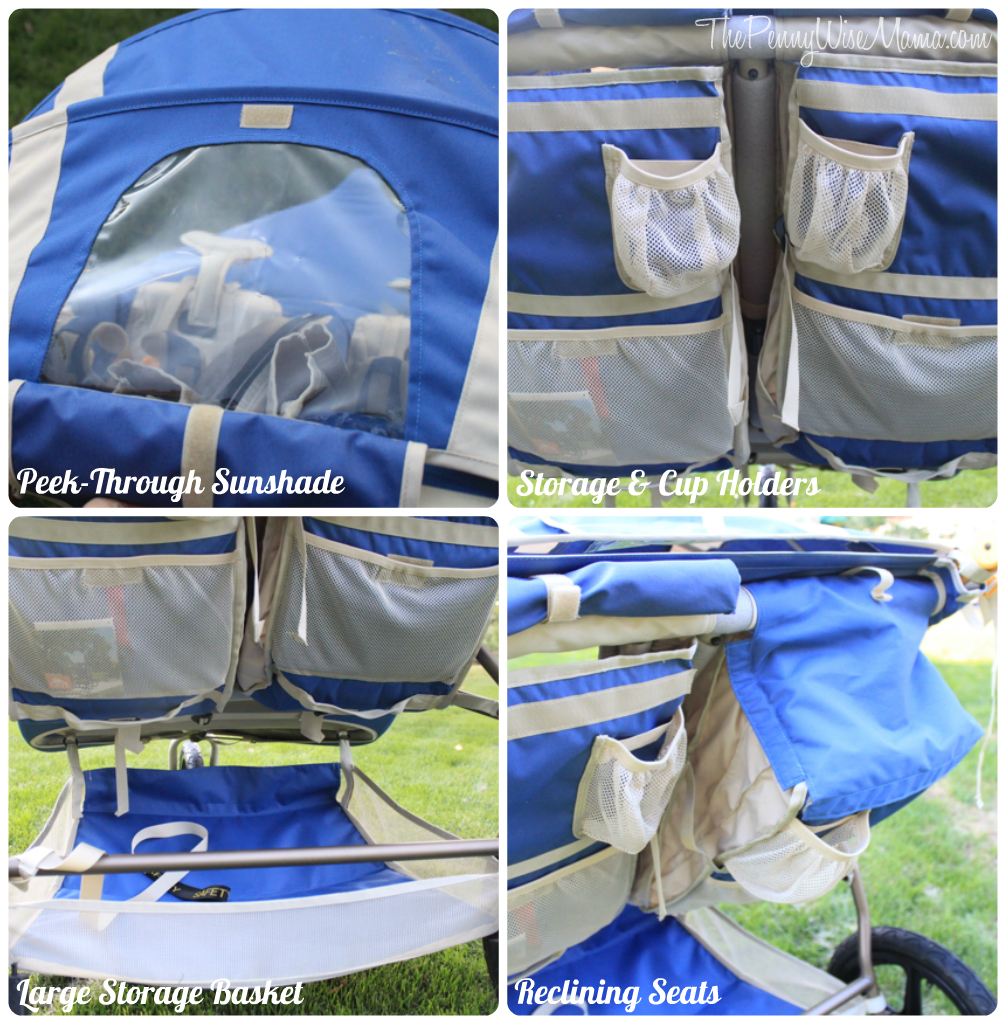 What I love about the Kelty Speedster Swivel-Deuce:
Lightweight — only weighs 26 lbs
Maneuvers easily
Smooth ride
Folds easily and fits well in vehicle
Comfortable seats
Storage basket is large and easy to access
Cup holders and storage on the back of the seats come in handy
Adjustable handlebar is great since my husband and I are different heights
What I think could be improved:
The sun shade does it's job, but it's a pain to adjust — it would be better if there were dual canopies that could be adjusted individually
It would be nice if the seats reclined a little further
I would like to see the option to buy a child tray/parent cup holder
It is hard to lock and unlock the yellow locking clips — my husband has to do it for me (see pic below)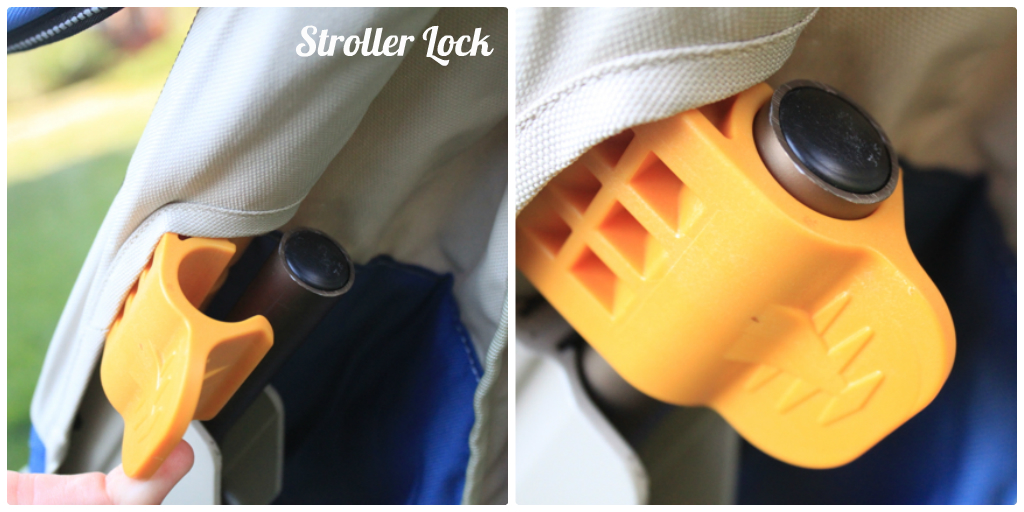 The Bottom Line
The Kelty Speedster Swivel-Deuce is a great option if you are in the market for a double jogging stroller. It may not have all the bells and whistles, but at $499.95 it is more affordable than some of the other brands out there. If you only need a single jogging stroller, the Kelty Speedster Swivel-Deluxe is cheaper alternative at $399.95. In my opinion, the Kelty Speedster is just as good as a BOB and it comes with an easier-to-swallow price tag.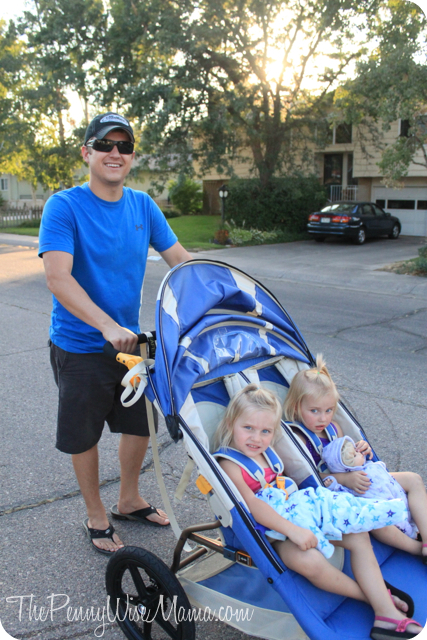 BUY IT
The Kelty Speedster Swivel-Deuce or Swivel-Deluxe can be purchased directly from Kelty.com.

This post may contain affiliate links. As an Amazon Associate, I earn from qualifying purchases. Read my full disclosure here.