Our fridge is only six years old, but we're tempted to trade it in for a new one. It's always out of ice — seriously, how do we run out of ice first thing in the morning and not have any new ice until late in the day?! On top of that, it will randomly get really loud to the point that we can't hear the TV in the other room. It also has issues with staying cold. We've turned the freezer all the way up — as cold as it gets — and our ice cream is still soft.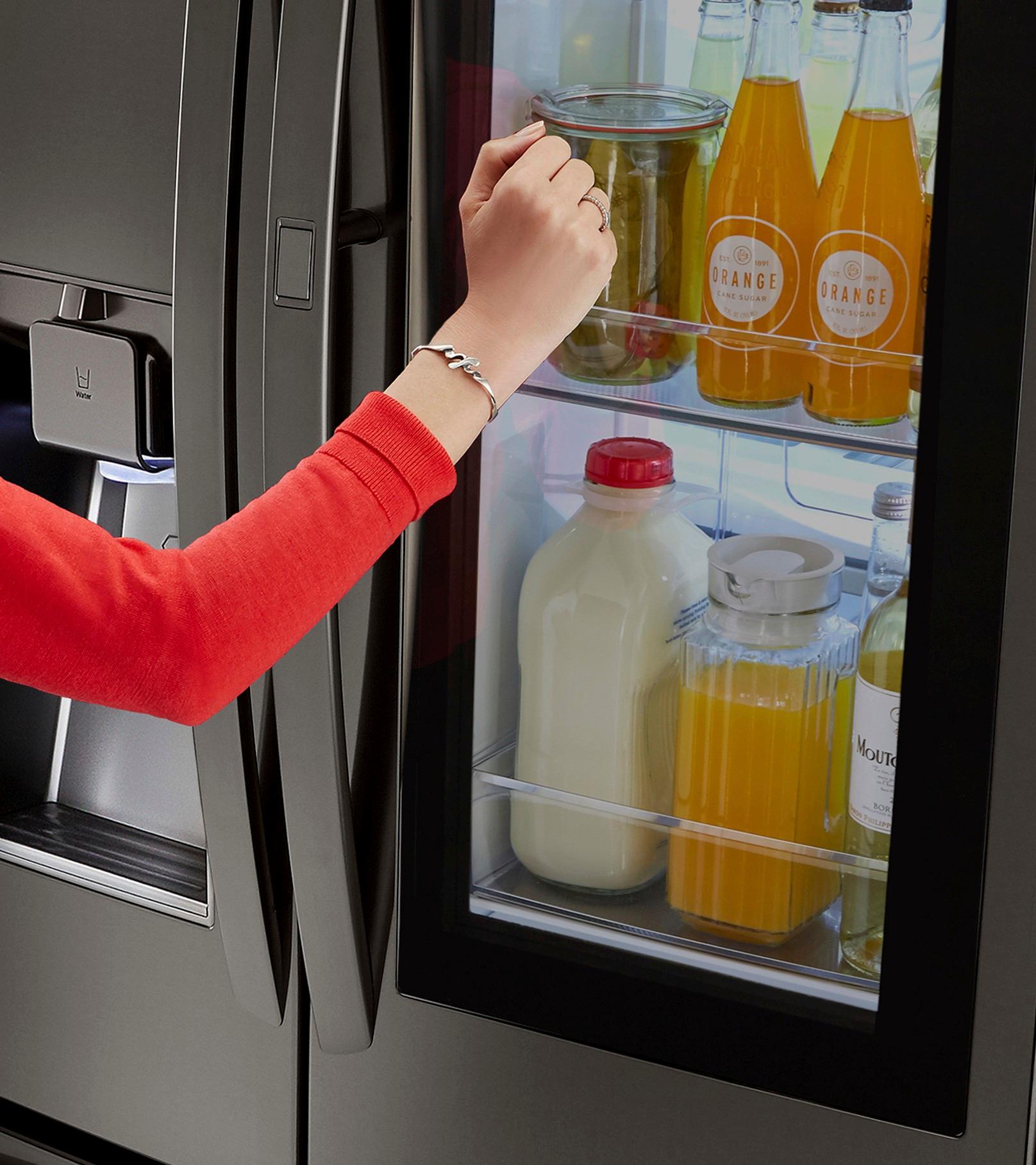 I've been researching different refrigerators at Best Buy and one of my favorites is the LG InstaView™ Door-In-Door®. Not only is it gorgeous, featuring a sleek design and tinted glass panel, it's also full of amazing features, such as "Knock Twice." This feature allows you to simply knock twice on the tinted glass panel and then it becomes illuminated, allowing you to view and select items without ever opening the door. How cool is that?!
It also features a ColdSaver™ Panel that reduces cold air loss to extend the freshness of food, and a Door-In-Door feature, allowing popular items to be placed in front where they are more accessible. I think this would be super helpful, especially if you have kids!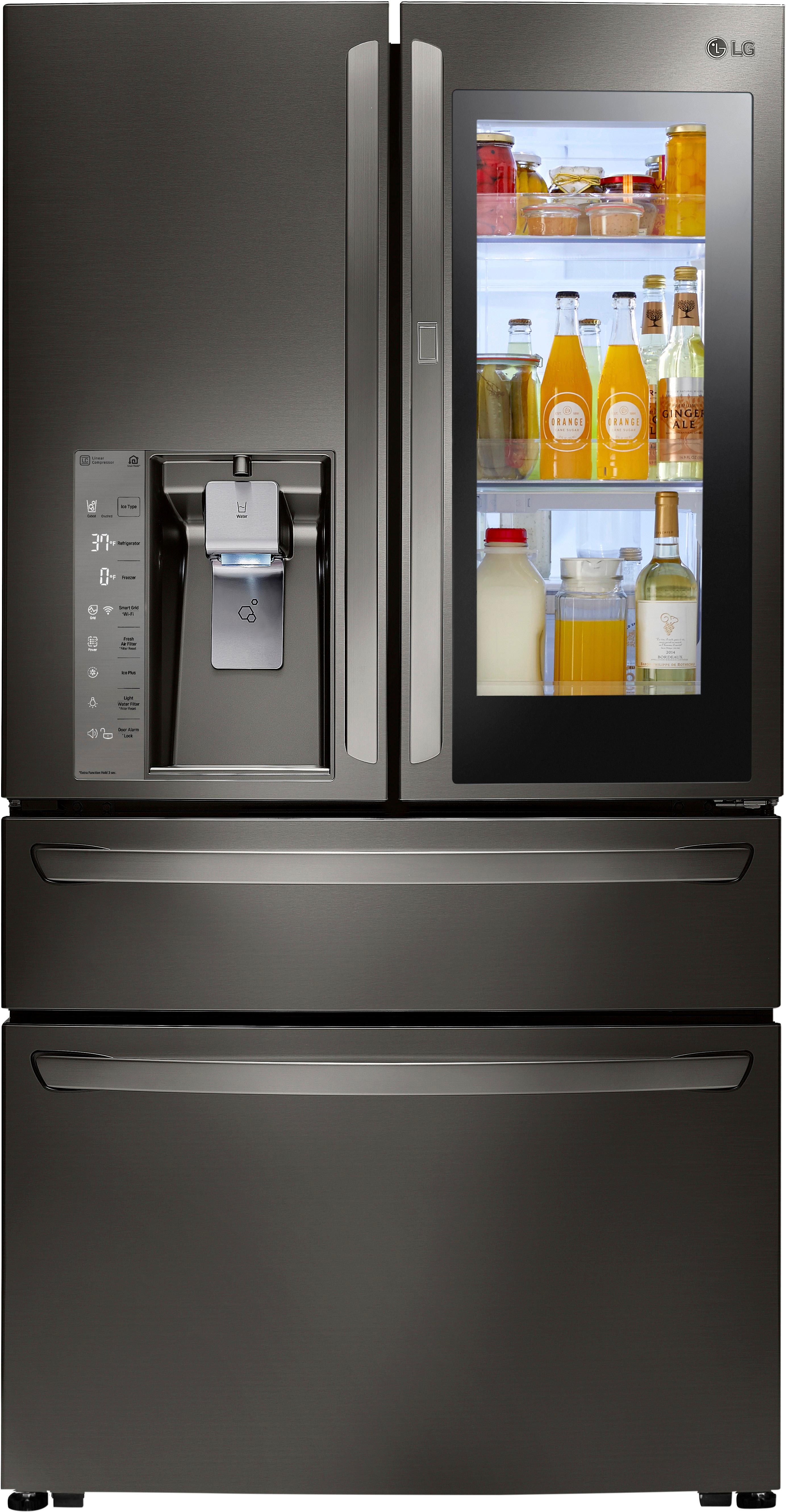 As a mom, one of my favorite features is the fingerprint-resistant finish. With three kids and a dog, this is a must-have! I go crazy with my current fridge. It's stainless steel, but not fingerprint resistant, so I have to wipe it down constantly.
I also really like that the InstaView fridge is energy efficient. Because the time spent choosing items with the door open is reduced, less cold air is released, thus reducing energy costs. I'm all about saving money on utility bills, so this also a must-have!
The LG InstaView™ Door-In-Door® is available in a variety of large capacity models that give you ample space and keep food conveniently organized and within reach. You can check out all of the features on the Best Buy website!
What are your favorite features of the LG InstaView Refrigerator?
I was compensated in the form of a Best Buy Gift Card in exchange for sharing about the LG InstaView Best Buy. All opinions are my own.