Now that we are a few months into the new year, how are you doing with your goals and resolutions? Have you stuck with them?
I have found that it is easiest to stick to my goals if they are attainable, and of course, it also helps if I am passionate about them.
My goals are usually the same every year — improve my fitness routine and overall physique, eat healthier, and manage my time better.
This year I also made it a goal to make more time for me. With some good ol' will power and Juice Plus+, I've been working hard to meet my goals!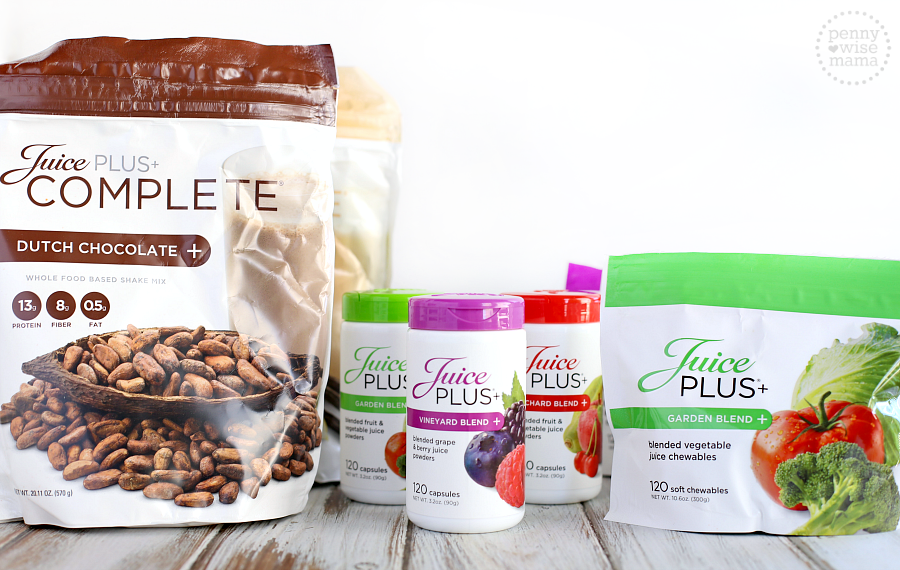 Juice Plus+ is whole food based nutrition, including juice powder concentrates from 30 different fruits, vegetables and grains.
Juice Plus+ helps bridge the gap between what you should eat and what you do eat every day.
Not a multivitamin, medicine, treatment, or cure for any disease, Juice Plus+ is made from quality ingredients carefully monitored from farm to capsule to provide natural nutrients your body needs to be at its best.
There are a variety of Juice Plus+ products to choose from, including fruit and veggie capsules and chewables, nutrition bars and shakes.
My family had the opportunity to try the Orchard, Garden, and Vineyard Blend Capsules and Chewables, as well as the Dutch Chocolate and French Vanilla Whole Food Based Shake Mix.
After trying everything, I am so impressed with the taste and quality, as well as the nutritional content.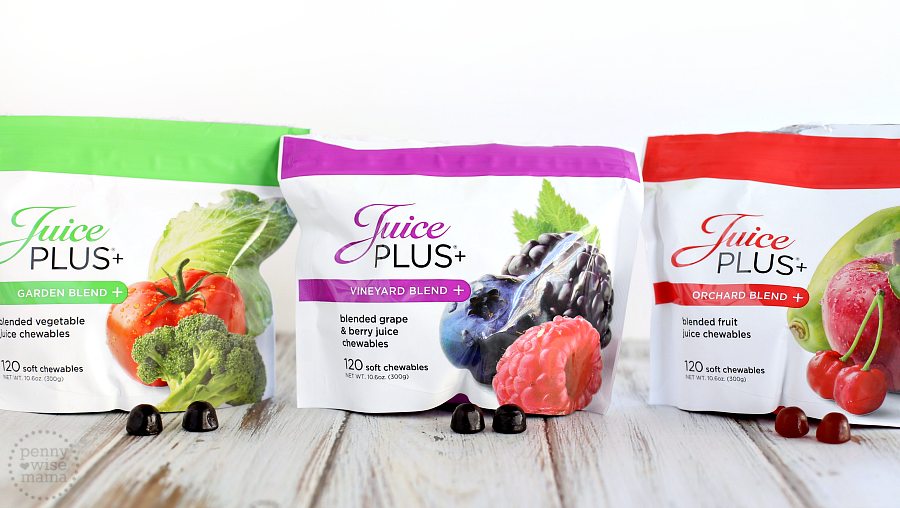 My favorite Juice Plus+ product is definitely the chewables. They are so yummy and I love how easy they are to take. Two of each variety (6 total) is the daily serving amount for an adult.
I've been taking them (in rotation with the capsules) for about three months now and I have definitely noticed an increase in energy. I have also noticed that I have less digestive issues.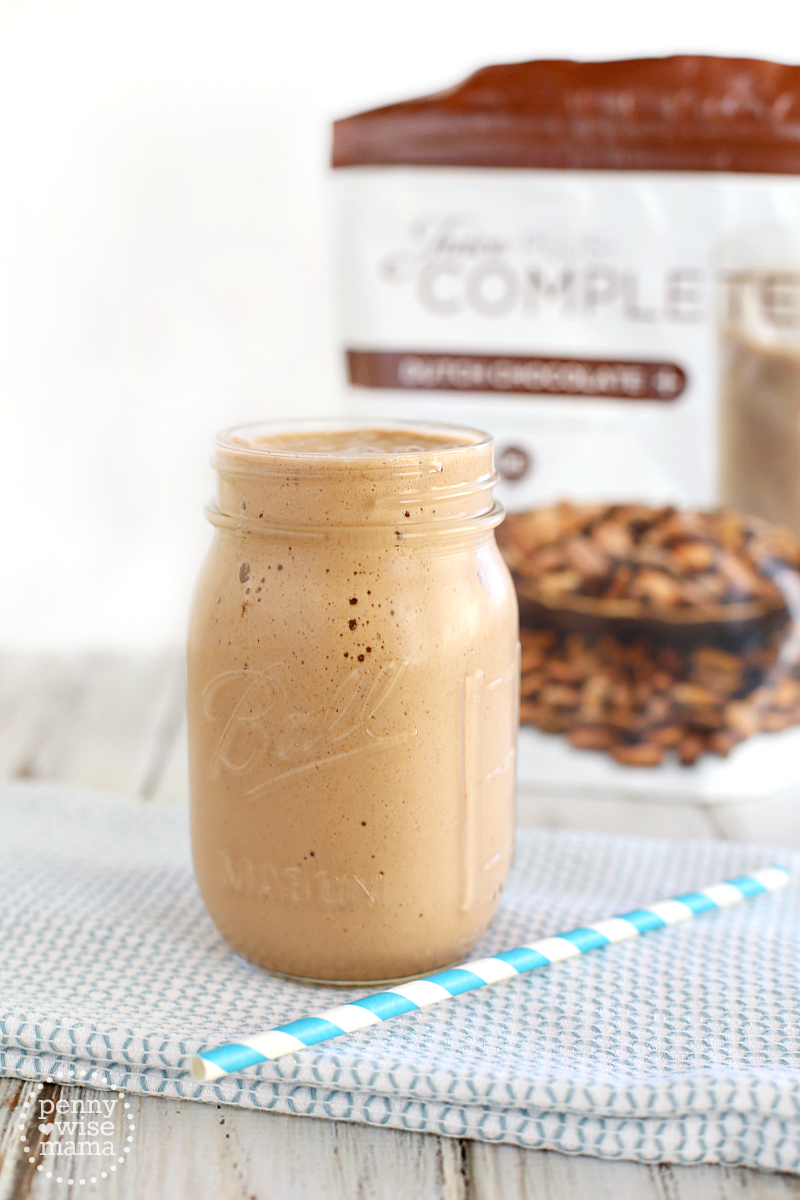 The shakes are also great! The Dutch Chocolate is my favorite, although the French Vanilla is great too.
My twin girls LOVE them. They beg me just about every day to make them one for lunch. They are so easy to make and the best part is they are nutritious!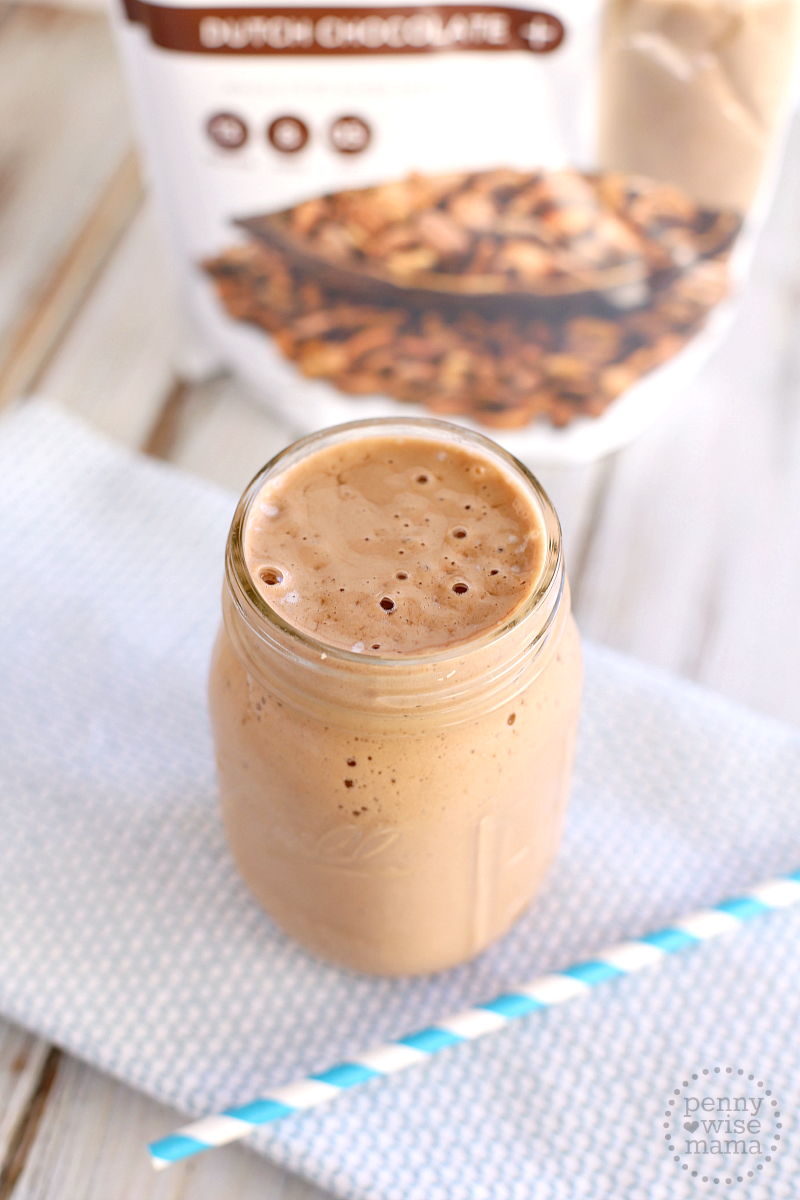 We like to combine the Dutch Chocolate shake mix with vanilla almond milk and a banana to create a smoothie.
We call it a Chocolate Banana Smoothie. It's so delicious and filling! My girls think it is a treat! You could easily have it as a meal replacement or pre- or post-workout shake. Get the recipe below!
My Simple Change
If you follow me on Instagram, you may have noticed that I participated in a 30 Day Juice Plus+ Challenge called My Simple Change.
Juice Plus+ launched the campaign to encourage people to incorporate one change in their health lifestyle, such as substituting soda for water, eating more fruits and/or veggies, counting your steps, taking the stairs, packing a lunch, getting eight hours of sleep and taking more time for yourself.
Over the course of the 30 Day Challenge, one of my goals was to take more time during the week to de-stress.
I've come to realize that relieving stress is a key component to staying physically and mentally healthy. If I'm stressed about work, kids, life, etc. it directly affects my productivity at home and at the gym.
Even though the challenge is over, I've continued to focus on taking time for myself, so that might mean taking a hot bath in silence, getting my nails done, going shopping by myself, reading a book or watching my favorite Netflix shows.
It's not always easy for me to take time for myself, but I have noticed I am much less stressed if I dedicate at least 30 minutes a day to "me" time.
Making small changes today can lead to great health benefits down the road! In addition to supplementing your diet with Juice Plus+, what are some other simple changes you can make to your lifestyle?
This post is sponsored by FitFluential on behalf of Juice Plus+.