My kids drink a lot of milk. They love it! We go through so much every week. I guess I shouldn't be surprised, considering I have twins and a growing teenage boy.
Milk is an important part of their nutrition, so I make sure that they start their day and end their day with it.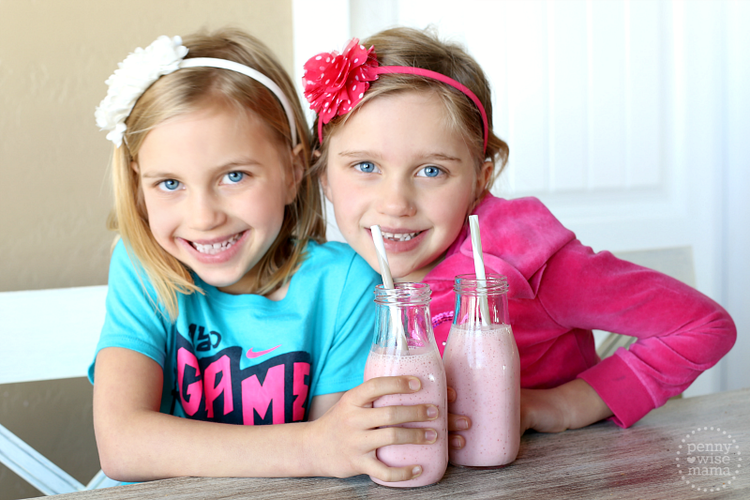 Whether it's poured over cereal, by the glass, or in a smoothie, I think it's important to include milk with each meal of the day.
One of my favorite parts about my girls going to afternoon Kindergarten is I get to spend the morning with them, and that means we get to enjoy a nice breakfast together.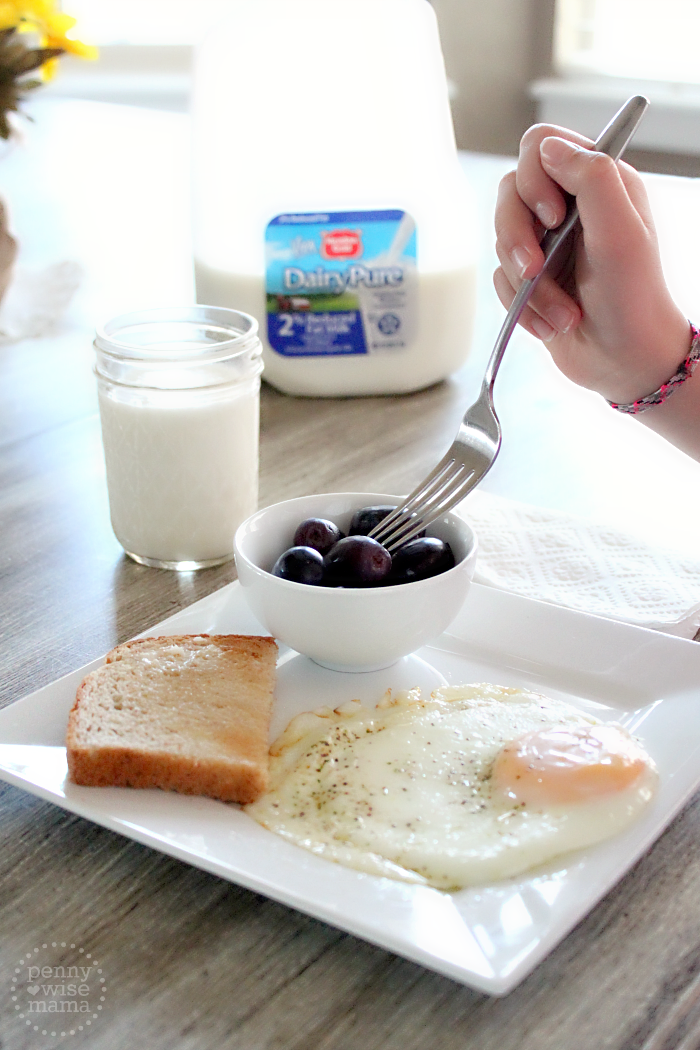 Almost every day I make them eggs and toast — it's their favorite — but sometimes they choose to keep it simple and have a bowl of cereal.
No matter what they are having, I make sure that they start the day off right with DairyPure brand milk. It is the only brand of milk backed by the exclusive 5-Point Purity Promise. It has no artificial growth hormones and all milk is tested for antibiotics.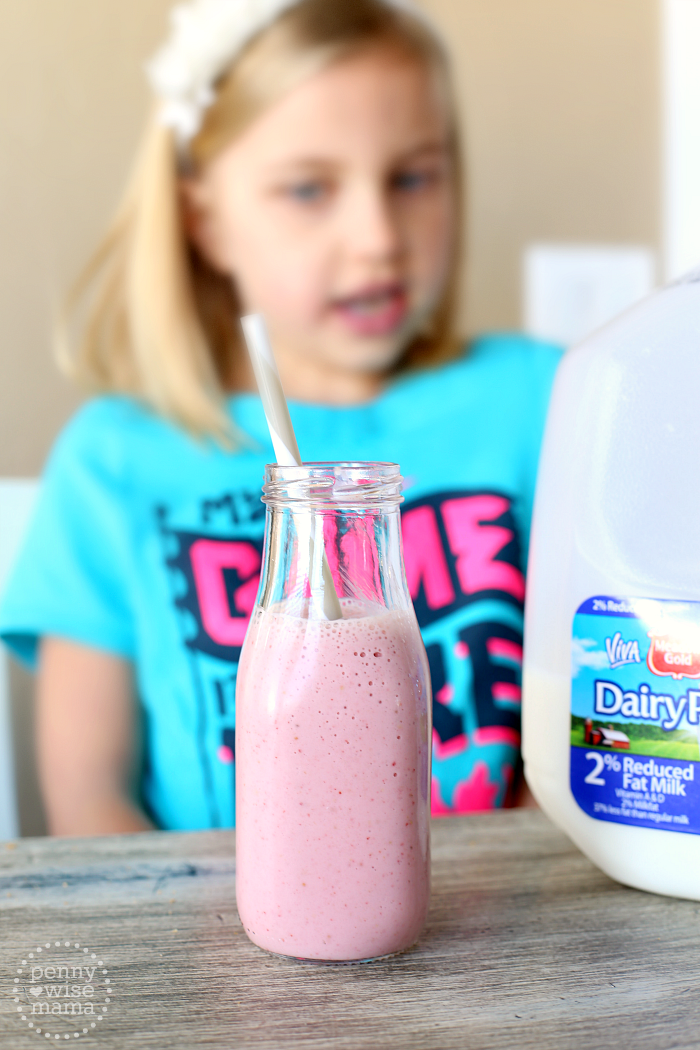 While my son tends to drink a glass of milk any chance he can get, my twin girls sometimes have to be encouraged to drink it.
By the glass can be "boring," so I've learned to be creative about how I incorporate it into their meals. If they have it by the glass for breakfast, I'll put it in a smoothie for lunch.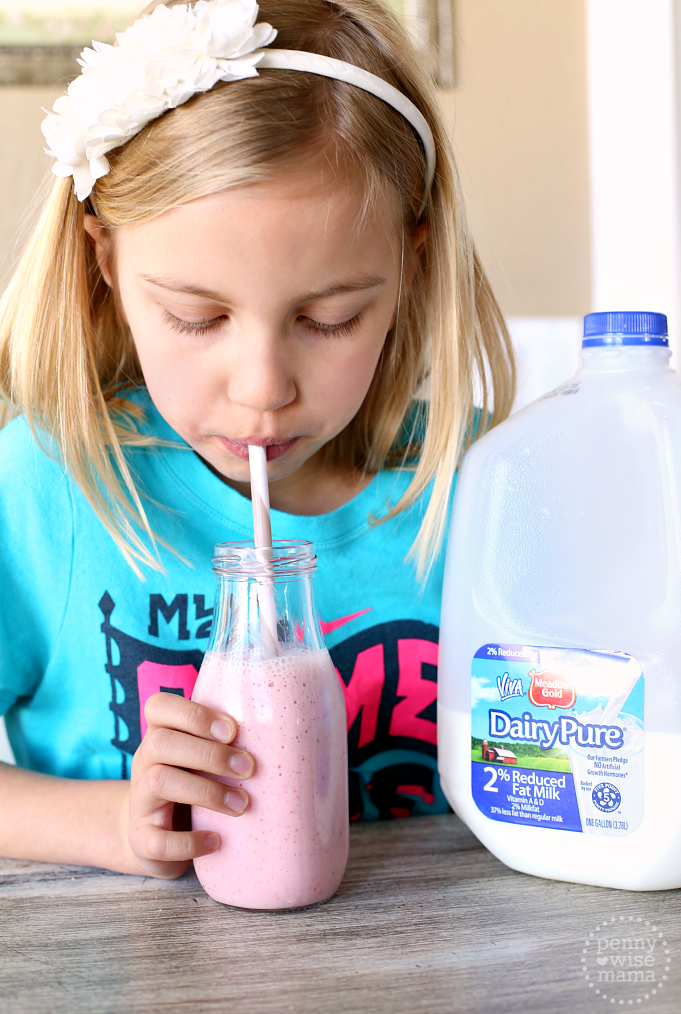 They love when I make them a Strawberry Banana Smoothie. They think it's a treat and I love that it is packed full of nutrition!
When my kids get home from school, they are always starving. They act like they haven't eaten all day!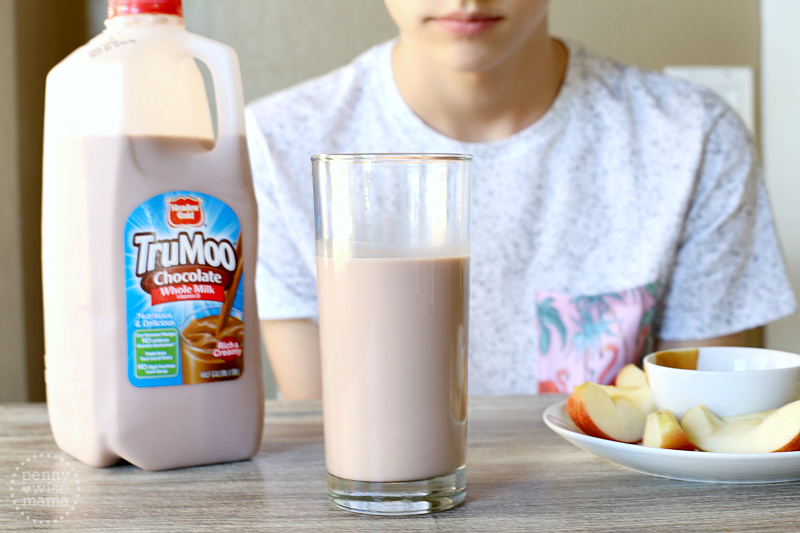 Instead of letting them munch on empty calories, I like to give them a nutritious snack, like apples with peanut butter and a glass of TruMoo chocolate milk. This fills them up and gives them great energy for soccer and basketball practice.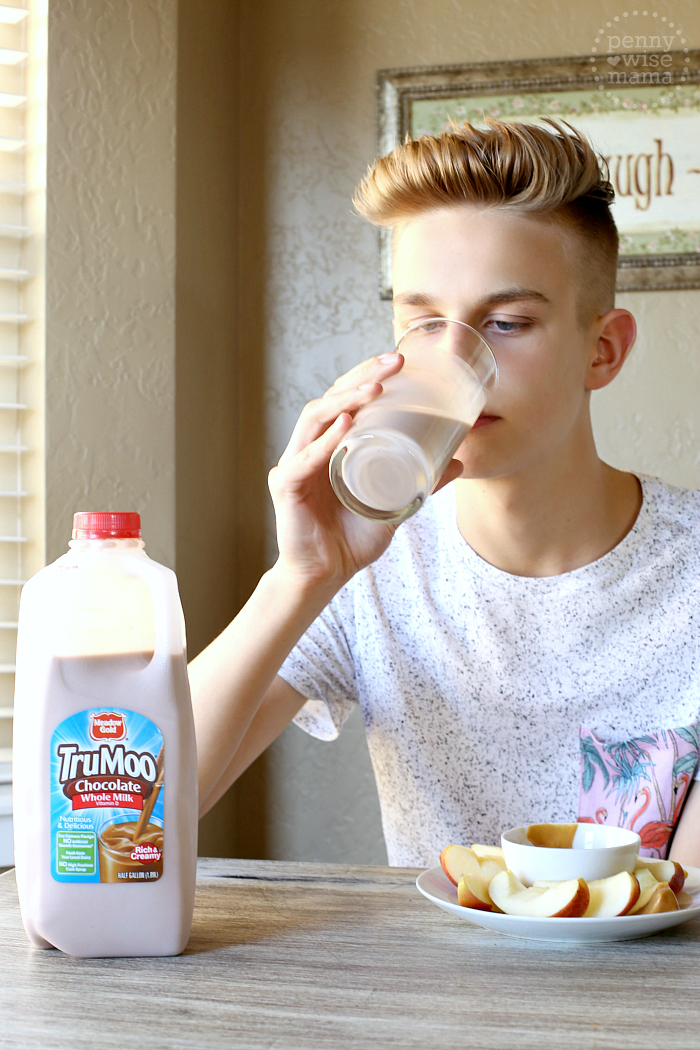 If you didn't already know, drinking chocolate milk is actually an awesome way to refuel after exercise. Sometimes my husband and I will drink it after working out and the kids love it after sports games!
Not all chocolate milk is the same though, and that is why I prefer buying my family TruMoo. It has NO artificial growth hormones, NO high fructose corn syrup, and of course, a delicious taste kids love!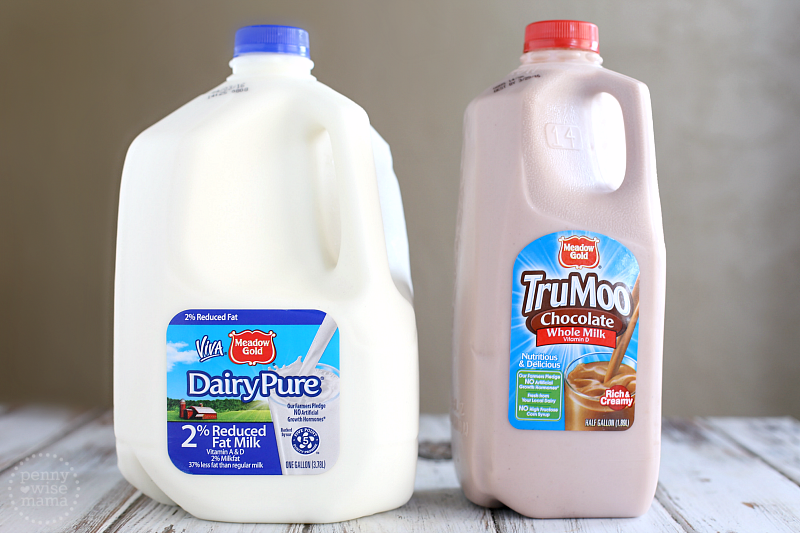 We end the day off right by enjoying dinner together as a family. That includes a home-cooked meal (most nights) and DairyPure brand milk.
No matter what we are having, I make sure my kids have a glass of milk with their meals. This leads to full bellies, strong bones, and happy kids!
Start and end your day right with DairyPure brand milk and TruMoo, the perfect balance of nutritious and delicious. Both come from your local dairy, making them the perfect pair for your children's diets!
Have you tried TruMoo or DairyPure brand milk? What do you like best about them?
I was selected for this opportunity as a member of Clever Girls and the content and opinions expressed here are all my own.