This is a sponsored post written by me on behalf of Weight Watchers and The Motherhood. I received compensation as well as a 3-month trial subscription to Weight Watchers Online. All opinions are my own.
I have a huge stack of my favorite magazines piled up in a basket. Untouched. Yet I continue to hang on to them. I keep thinking that maybe one day I'll find some free time to read them. But it never happens.
As a busy mom, my days of leisurely skimming through magazines is over. Now I resort to using my phone or tablet to stay up-to-date on all of the latest news, recipes and trends. Since I am constantly on-the-go with my three kiddos, it's just easier for me to use my phone to access magazines in digital format.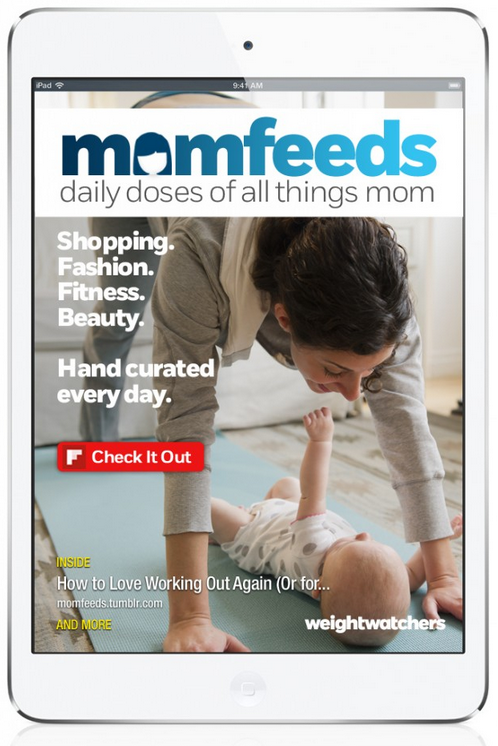 For moms who don't always have time to read their favorite magazines cover to cover, Weight Watchers recently launched Momfeeds, a brand new digital magazine geared towards moms. Momfeeds features recipes, deals and news, fitness tips and more, all served up in bite-sized portions.
The best part is Momfeeds is available for FREE! To access it, you'll need to download Flipboard, an app that allows you to read your favorite digital magazines from your phone or tablet. Once you have Flipboard setup, all you have to do is subscribe to Momfeeds and you will be able to read the latest issue on-the-go!
You can see how Momfeeds works here:
There are so many great things to love about Momfeeds. For one it's full of great content. The articles are pulled not only from Weight Watchers, but also from influential blogs, parenting websites, and TV shows to bring you the latest content in one spot.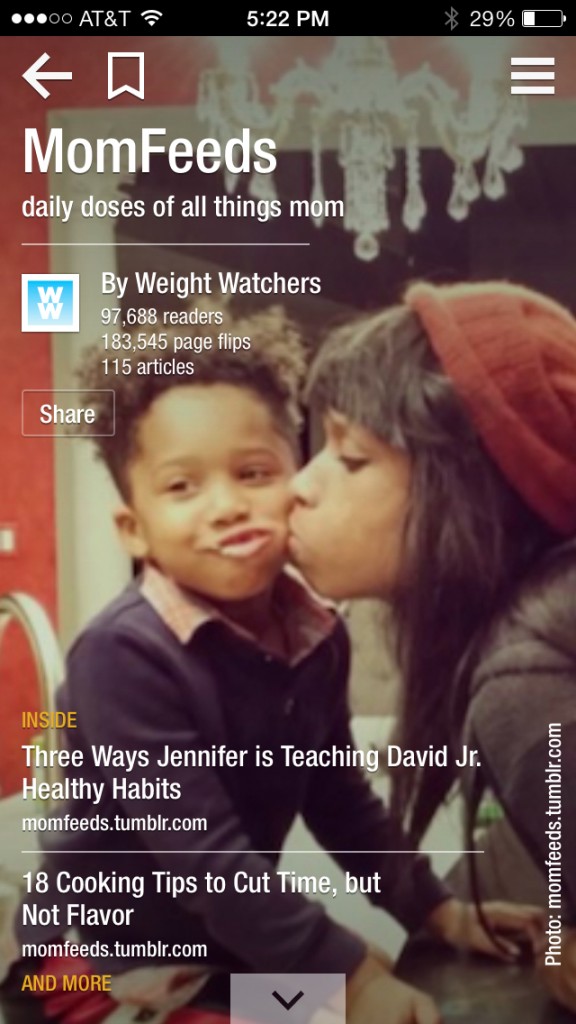 Another great thing about Momfeeds is easy to use. You can easily flip through to find articles that you are interested in and then you can like, share, and bookmark the articles that you want to read later.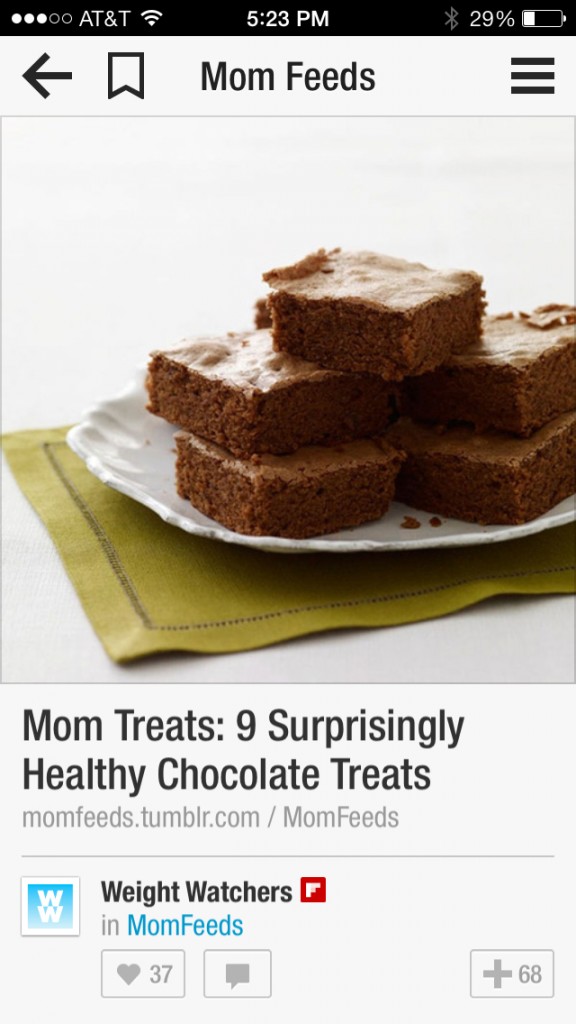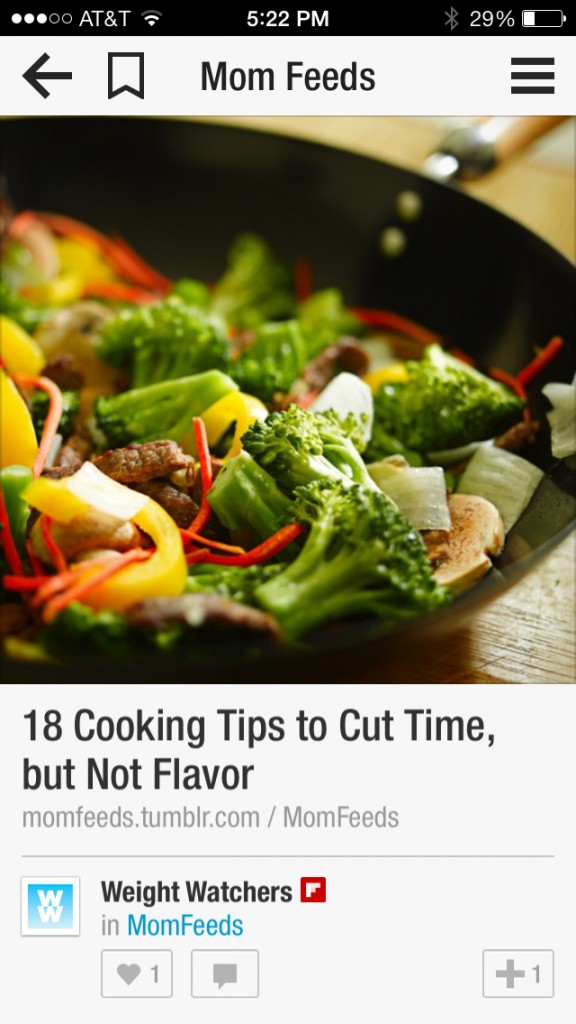 I am always looking for new recipes that are not only healthy, but easy to prepare. I have been browsing through Momfeeds and have already found several delicious-looking recipes that I want to try. And for those of you are currently doing the Weight Watchers program, you'll be happy to see that each recipe lists the points for your reference.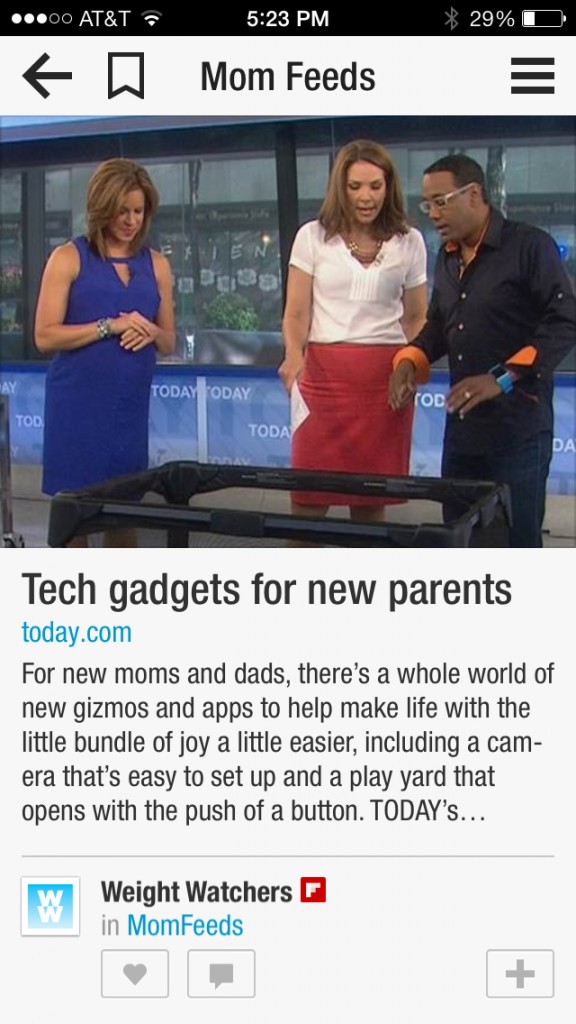 I am also enjoying articles such as how to make an at-home spa treatment and the latest tech gadgets for new parents.
If you're a mom (or a dad for that matter), I think you'll find that Momfeeds is a great resource. Whether you are waiting in the carpool line, working out at the gym, or taking a break at work you can enjoy everything you love about a magazine right at your fingertips.
Click here to download Momfeeds and then let me know what you think!
Weight Watchers Cookbook Giveaway
For over 50 years, Weight Watchers has helped millions of people lose weight. WeightWatchers.com provides innovative subscription weight management products over the Internet and is the leading Internet-based weight management provider in the world.
Thanks to our friends at Weight Watchers, TWO lucky readers will WIN hardcover copies of Weight Watchers Ultimate Chicken Cookbook ($29.99 ARV). Featuring 250 of Weight Watchers' best-ever chicken recipes, this cookbook is a must-have!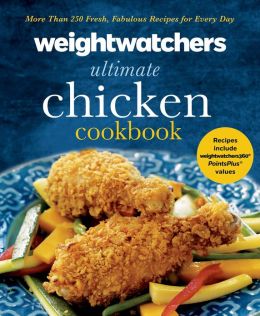 To enter, simply use the Rafflecopter form below. Giveaway ends on 11/14. Open to U.S. mailing addresses only. Must be 18+ to enter. Good luck!
Please note: Weight Watchers provided the prize but did not design and is not administering the sweepstakes.