I am a member of the Collective Bias® Social Fabric® Community. This shop has been compensated as part of a social shopper amplification for Collective Bias and its advertiser #ProtectPixieHollow #CollectiveBias.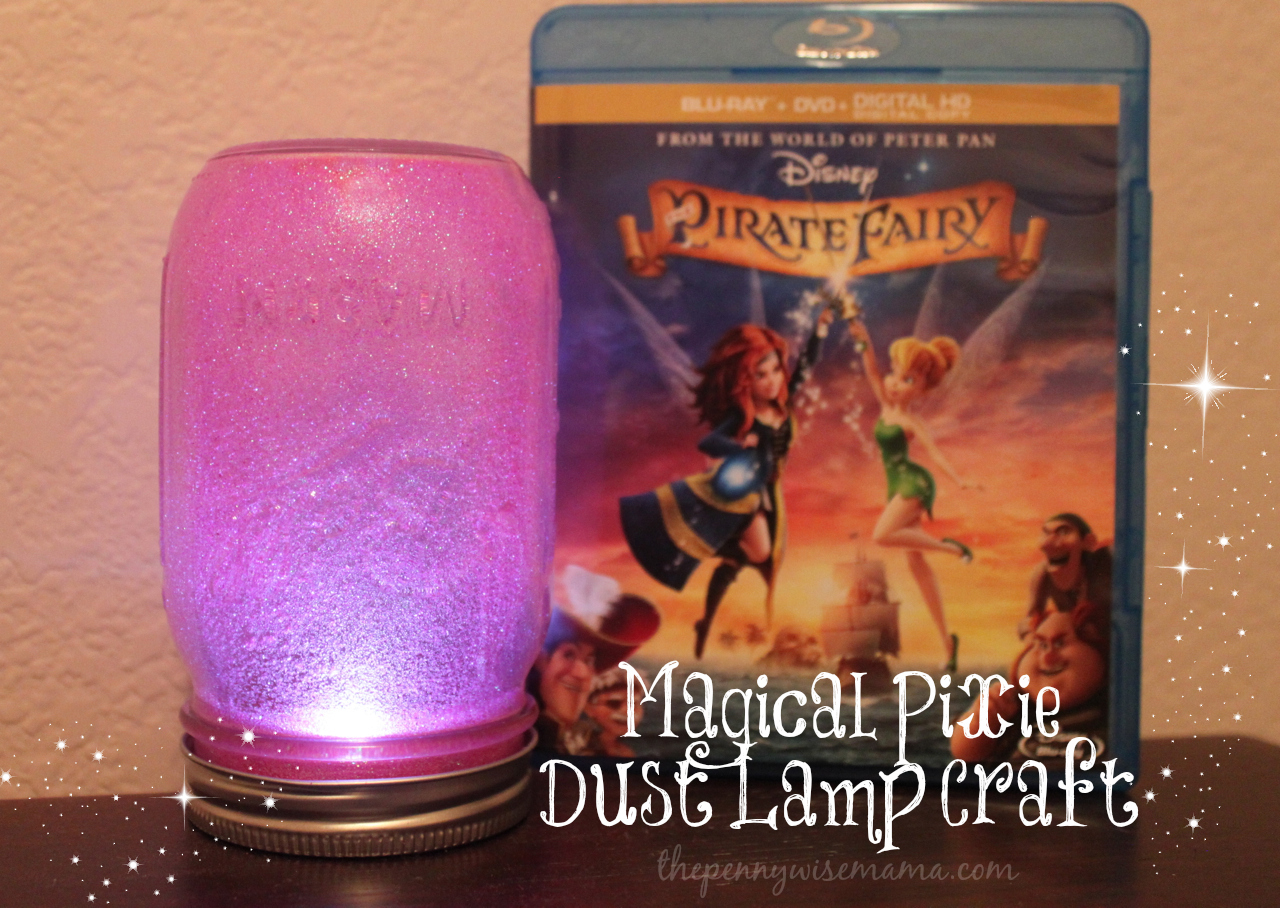 My twin girls have been obsessed with princesses and fairies for awhile now, so they were ecstatic to find out that a new Tinker Bell movie was coming to DVD. They loved Secret of the Wings and couldn't wait to see Tinker Bell star in Disney's new movie The Pirate Fairy!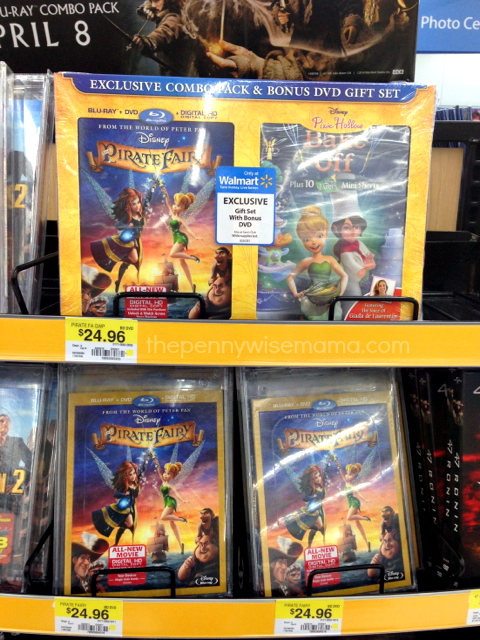 The Pirate Fairy was released on Blu-Ray/DVD/Digital HD on 4/1. The best part is if you buy it at Walmart, you will receive a free gift with purchase — the Pixie Hollow Bake Off DVD which includes 10 animated shorts. The additional DVD is a Walmart exclusive, so you won't be able to find it anywhere else!
The Pixie Hollow Bake Off DVD follows Tinker Bell as she challenges Pixie Hollow's culinary superstars when she refers to the art of baking as "just tinkering with flour." Our favorite fairies must use their talents to help Tink in a head-to-head bake-off with head baking fairy Gelata (voice of Giada de Laurentiis) and her Baking Fairies. The winning cake will be featured at Queen Clarion's Arrival Day Party.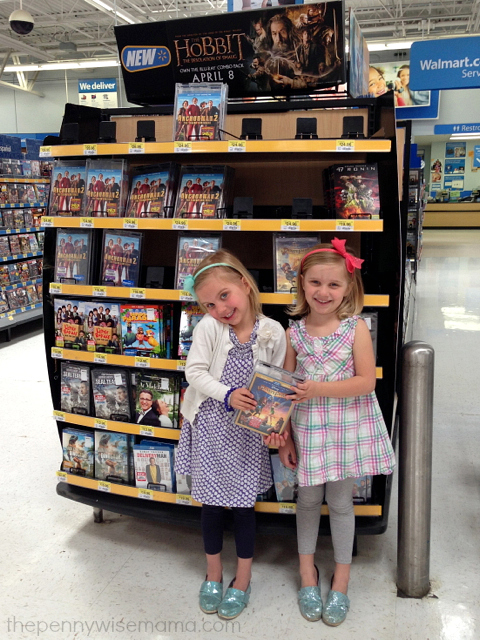 We were so excited about the release that we went to Walmart first thing yesterday morning to buy the Blu-Ray/DVD/Digital HD with the Walmart exclusive Pixie Hollow Bake Off DVD. Initially, our store only had the Blu-Ray Combo Pack. They didn't have the two packs on the shelf until later in the day, but thankfully I was able to go back and snag one!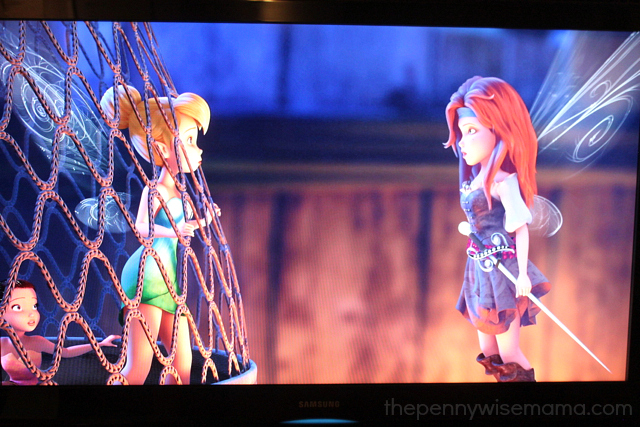 We have had so much fun celebrating the release of the movie. Last night we had a relaxing family movie night filled with pizza and a special treat — ice cream sprinkled with blue pixie dust (blue sprinkles) on top. The girls thought that was so cool! The movie itself was super cute and it was fun to see our favorite fairy, Tinker Bell, go on another adventure. The girls also really liked the new fairy, Zarina (the pirate fairy), and wanted to be creative just like her.
I would love to have Zarina's power of creativity and ability to create magic with pixie dust, so this morning I set out to create some fun some Pirate Fairy activities for the girls. They love coloring, so we found some Pirate Fairy printables to color and we also made our own Magical Pixie Dust Lamps!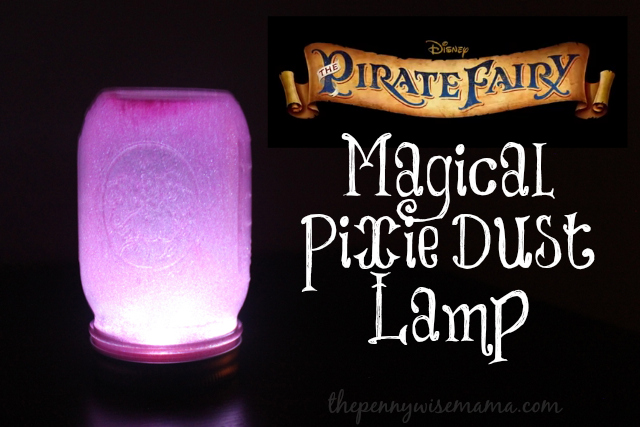 Magical Pixie Dust Lamp Craft
(adapted from the Disney website)
Items Needed:
mason jar with a lid
LED candle or other battery operated light (we used pumpkin lights)
non-toxic spray adhesive
pixie dust (glitter)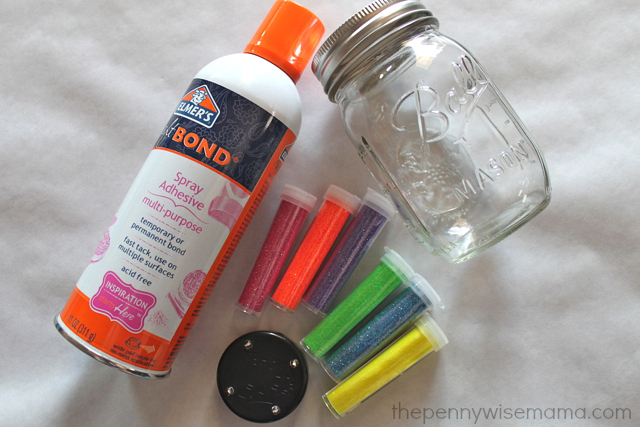 Directions:
Step 1 – Take your mason jar outside and carefully spray the inside with non toxic adhesive spray. Be sure to fully coat the whole inside of the jar.
Step 2 – Add 1-2 full tablespoons of iridescent (semi transparent) glitter to the jar.
Step 3 – Attach the lid and shake well until the glitter fully coats the inside of your jar. Then, remove the lid and set your jar aside to dry.
Step 4 – Switch on your LED candle, place it on the inside of the lid, and then attach your lid to the jar. Then, place the jar lid-side down in a special place. Turn off the lights and enjoy the magical flickering glow of your new pixie dust lamp!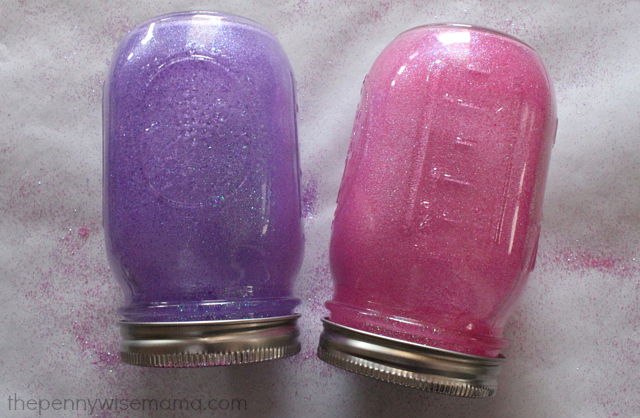 The lamps are super easy to make and they make great night lights! My girls really wanted to make them with their favorite pixie dust colors — pink and purple — but you could use any color you like. Yellow or gold would be the most realistic, but it's also fun to be creative and use different colors. I think it would be fun to make a blue pixie dust lamp!
Trailer – The Pirate Fairy on Disney Video
If your child has enjoyed any of the other Disney Fairy movies, I would highly recommend grabbing a copy of The Pirate Fairy the next time you are at Walmart!
Have you seen The Pirate Fairy? Which fairy is your favorite?