Eating healthy comes naturally to me but it isn't always easy or convenient. Some days I run out of ideas, which makes it easy to cave and eat whatever sounds good versus what is healthy. For breakfast I usually make a protein smoothie — it's simple and I like it so I don't stray away from it too often. Where I really run into trouble is lunch. I get tired of eating the same things (salad, tuna, grilled chicken, etc.). My weakness is eating out, so on days when I am tired of the usual, I tend to make an excuse to go out to eat. This is not only expensive, it also tends to be unhealthy. I recently discovered Freshly, a gourmet meal delivery service, and it has been the perfect solution!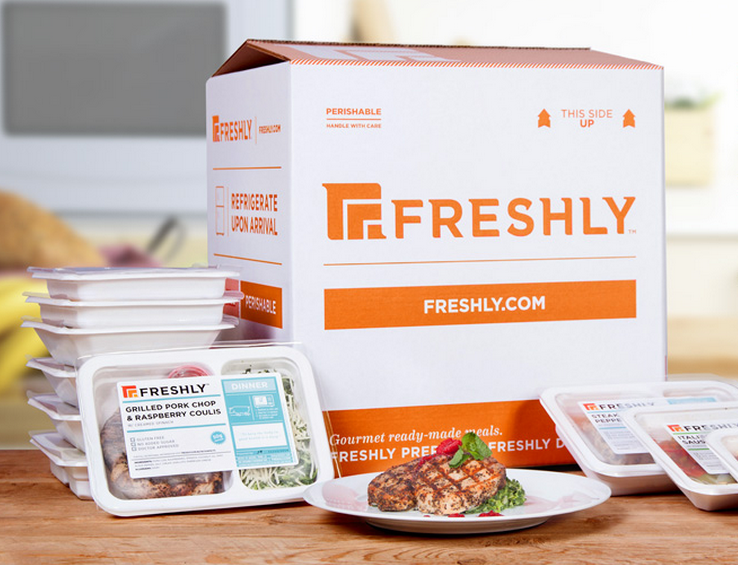 Freshly is a web-based, meal delivery service that strives to create gourmet, paleo-style meals that are fresh, healthy and delicious. All of the meals are made fresh (not frozen) by a team of experienced chefs and then delivered right to your doorstep (shipping is free!).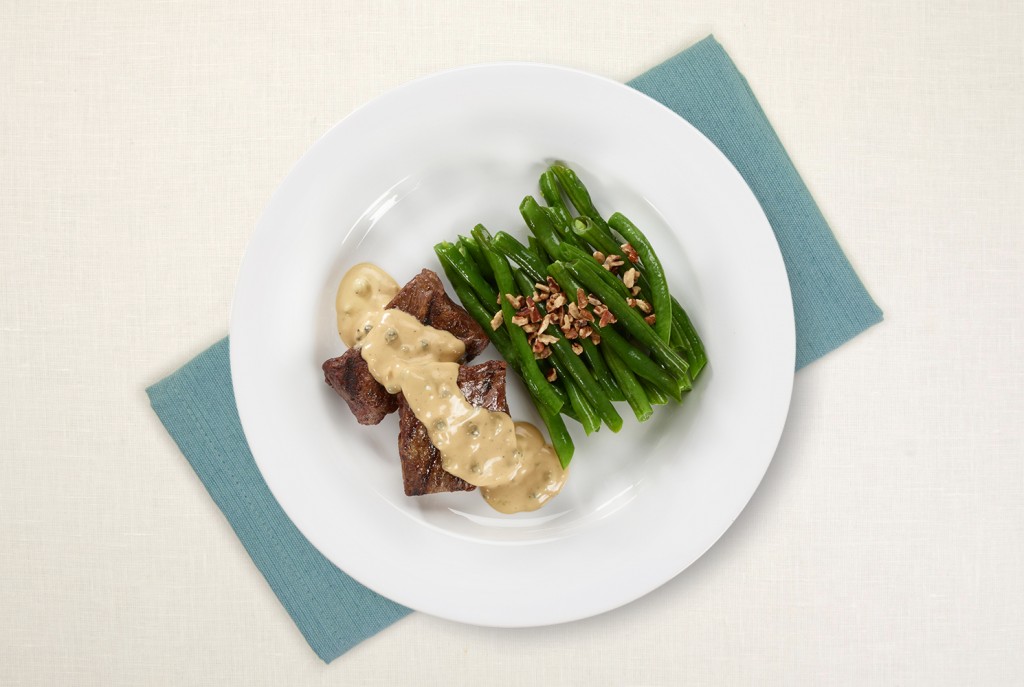 The great thing is all Freshly meals are free of gluten, soy, artificial sweeteners, added sugar, antibiotics and hormones. They are perfectly portioned and nutritionally balanced. Choose from breakfasts, lunches and dinners and the meal plan that suits your needs. There are four plans available (6, 9, 12 or 21 meals), with 36 different meals that are offered on a rotating basis.
I was given the opportunity to try Freshly and I have to say I am pretty impressed! To start, my meals were delivered in insulated boxes (via FedEx) that were well-packaged and cold upon opening. I received a total of 12 meals — 2 breakfasts, 6 lunches and 4 dinners. I requested mostly lunches since that is the meal I struggle with the most.
Here are the meals I received, along with my thoughts on each:
Breakfasts
Denver Omelette with Cheese – filling, full of flavor, definitely my favorite breakfast
Garden Omelette – filling, lots of veggies, a little bland
Lunches
Pecan Pesto Chicken Bowl (2) – very filling (lots of chicken), bland
Carnitas Burrito Bowl with Cheese (2) – filling (lots of pork), flavorful
Turkey Chili with Cheese – delicious, had a little kick to it, definitely my favorite lunch (wish it was bigger!)
BBQ Chicken with Beans & Bacon – very filling (lots of chicken), flavorful
Dinners
BBQ Pork Chop with Glazed Carrots – big pork chop, unique flavor, lots of carrots
Turkey Meatballs with Zucchini Pasta & Cheese – delicious, full of flavor, love the zucchini noodles, definitely my favorite dinner
Steak Peppercorn with Roasted Carrots – filling (lots of steak), great flavor, carrots were bland
Lemon Garlic Salmon with Roasted Peppers & Broccoli – filling, salmon was large but bland
Overall, I loved the convenience of these meals. At lunch time, it was so nice to know that I had meals in the fridge ready to go and all I had to do was heat them up. There was no excuse to not eat healthy because I knew I had a variety of great meals to choose from. Also, the meals are big. With my training schedule, I have to eat a lot and some of the meals were so filling that I had leftovers. That never happens with any other pre-made/frozen meals!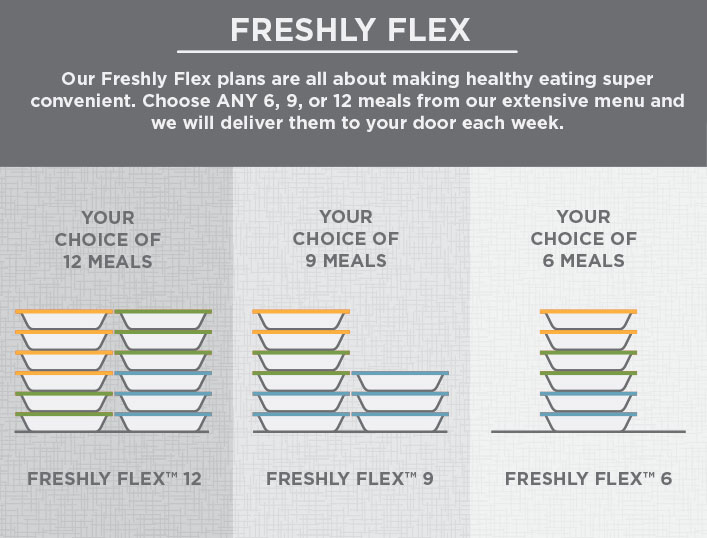 The only downside to this service is the cost. The cheapest plan is $69 and that includes six meals. For most people, that is hard to justify. I will say that it is a great option for single people who don't need or want to make full meals or people who usually eat out for lunch every day. Taking a Freshly meal for lunch might cost you around the same as eating out, but it is a much healthier option.
Freshly Deal – Get 3 Free Meals!
If you would like to give Freshly a try, you can get 50% off your first order of six meals! For just $34.50 you get six healthy, gourmet, ready-made meals delivered right to your door! Shipping is always free. Simply click here and the discount will be applied when you check out.
Have you tried Freshly? What is most appealing to you about a meal delivery service?