This post brought to you by eCards from American Greetings. All opinions are 100% mine.
I love being able to create and customize my own greeting cards. They seem so much more personal and I like that I can add my own photos and text. I usually create printable cards to give directly to my loved ones, but I've always thought it would be fun to create video cards to send to my family and friends that live far away. With American Greetings new Video eCards, you can do just that!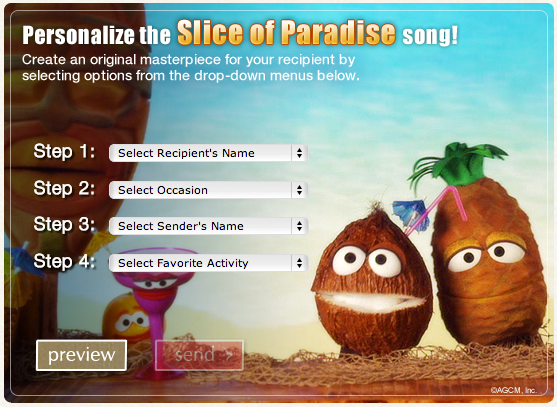 You can send a funny Birthday song that sings lyrics written specifically for the birthday boy or girl. Send Dad a video for Father's Day that sings about his funny characteristics, or send your husband or wife an animated video that talks about their best qualities — written just for them! All you have to do is select from a wide variety of choices what you want your custom song lyrics to say — from the name of your recipient to their favorite hobbies and foods. Select the preview to see your video greetings in action before emailing or posting your finished video eCards. It's that easy!
If you've never sent an eCard before, you are in for a real treat! There are so many great reasons to love them:
-Easy sending on the day of an important occasion or holiday. When a birthday or holiday comes and you are apart from your friend or loved one, it's easy and quick to send a custom eCards with the perfect message.
-It's a fun way to send a gift card! You can attach a gift card to any American Greetings eCards and send for a gift anyone would appreciate.
-Great for keeping in touch. eCards are a fun and easy way to send a message to a friend or loved one that you want to reconnect with.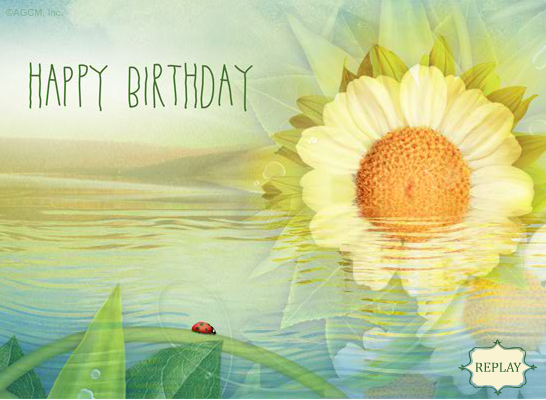 I found this Birthday eCard that I would send to one of my best friends who lives out of state. I love how pretty it is and it's neat that it plays music!
Explore your eCard options with American Greetings
American Greetings has several membership options for you to choose from:
-$3.99 monthly for a monthly membership
-$19.99/year for a yearly membership
-$29.99 for a 2-year membership)
Video eCards are included in the membership, and that they are also free with a 7-Day Free Trial Membership! Click here to Learn more.
Now it's time for you to get creative — Make your American Greetings eCard now!For easy delivery, video eCards can be sent via email, direct to mobile or to Facebook.
Make sure you like American Greetings on Facebook and follow American Greetings on Twitter to stay up-to-date with current news and promotions.
Which eCards will you be sending to your friends/family?