I don't know how many times I have been out shopping and just when I am about ready to pay, I reach into my purse and realize that I left my coupons at home. It's such a frustrating feeling, especially after I've taken the time to not only search for the coupons, but also cut them out or print them from the Internet. Thankfully, there's Shopular, a new mobile app that makes it even easier to save money at all of your favorite stores while on the go!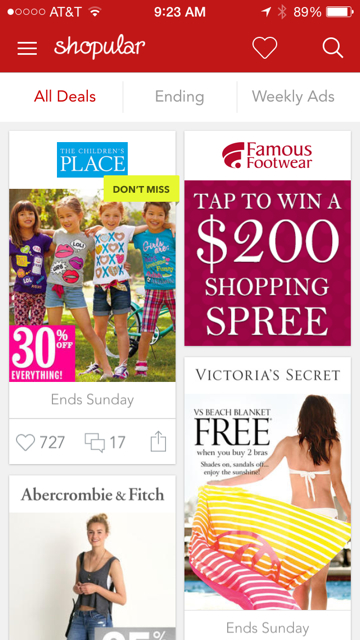 Shopular is a free mobile app that delivers deals from top retailers straight to your phone. Available for your iPhone or Android, the app sends you personalized deals when you are near a store, mall or shop. You can redeem the coupons directly from your phone and the best part is it allows you to select your favorites stores in advance so you're not bombarded by deals for stores you aren't interested in. There is even a way for you to interact with other shoppers out there to share tips and tricks for saving. How awesome is that?!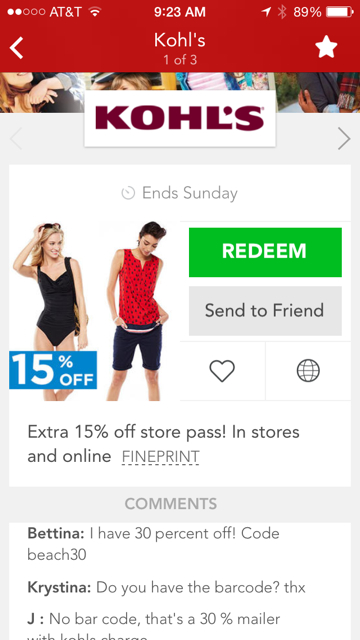 Some of my favorite retailers that are included are Old Navy, Children's Place, Target, Kohl's, Macy's, Victoria's Secret and Gap. This past weekend we went to several different shopping centers and it was pretty awesome to see coupon notifications pop up on my phone for some of my favorite stores. It was super easy to add the coupons I wanted to use and then show them when I was ready to checkout.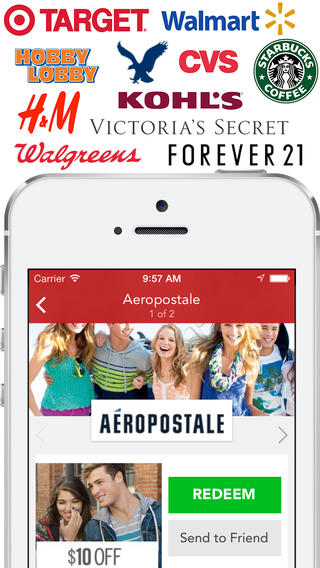 Shopular is a great app for anyone who wants to save time and money. Let's face it, whether you are a mom or not, you probably don't have time to sit at the table and sort through hundreds of coupons. With great coupon apps like Shopular, there is no reason for that. It makes saving money easy!
Shopular was rated one of the best new apps of 2013 by Time Magazine and has been mentioned in such top poblications as Forbes, CNN Money, Consumer Reports and even Men's Fitness.
If you haven't given Shopular a try, what are you waiting for? Download it for free on iTunes or Google Play.
This post is brought to you by Shopular. All opinions are my own.