It's officially football season, which means our Sundays for the next few months will be filled with lots of family time, good food, and yummy treats. I'll be honest — my favorite part about this time of year is all of the good food I get to eat at all of the tailgating parties. The guys can enjoy the game, the kids can play, and the women can chat. And we all can overindulge on food. It's the perfect setup.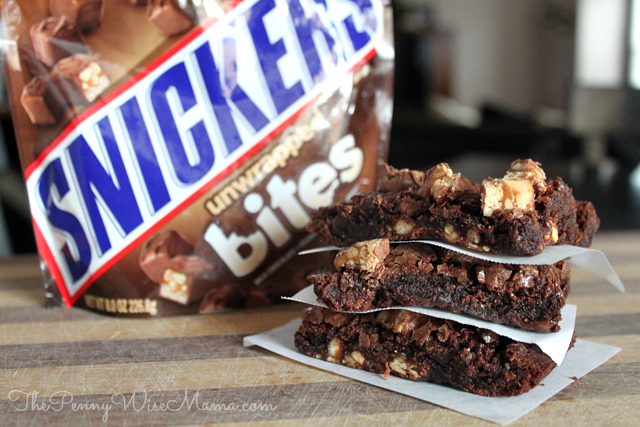 So this weekend we are hosting a tailgating, aka couch party, with our friends. My task is to create a yummy dessert to share with everyone. I've had this thing with brownies lately, so I decided I would make them with a fun little twist. The other day at Walmart I saw that Snickers has an all-new product called Snickers Bites. These little pieces of heaven come in a resealable bag, and since there aren't any wrappers to deal with, you can just dig in to your heart's delight. Now this may be a bad thing for the waistline, but when I saw them I knew that they would be the perfect addition to the brownies I was planning on making.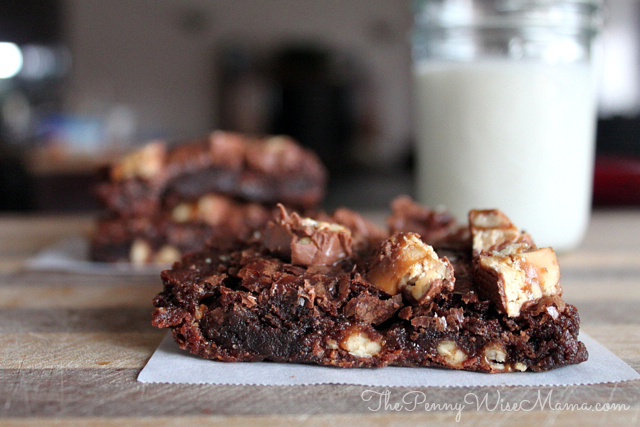 The other day I made a practice batch of what I call, "Snickers Brownies," and they turned out amazing. Brownies by themselves are delicious, but the Snickers Bites take them to a whole new level. I thought that they might be too rich, but the caramel, peanuts and nougat give them some added texture as well as incredible flavor.
Now the best part about these brownies is they are super easy to make. If I didn't have three kids and a million things on my to-do list, I might make them from scratch. Nah, I probably still wouldn't. But my guess is these probably taste just as good and they take less time.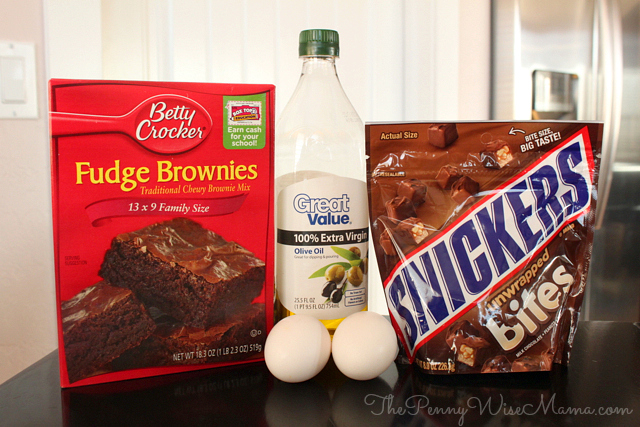 All you need is a box of brownie mix (I like Betty Crocker Fudge Brownie Mix the best), two eggs, water, vegetable oil (I prefer olive or coconut oil instead), and a bag of Snickers Bites. Make the brownies as directed except add diced Snickers Bites to the batter. Once they are done, add more Snickers Bites to the top and let cool. Simple and irresistibly delicious!