I love springtime. Not only is the weather much more enjoyable this time of year, it's also a great time to freshen up your home and stock up on everyday essentials. I always like to have my linen closet filled with toilet paper, paper towels, detergent and toothpaste. With a family of five, we can never have too much of these things!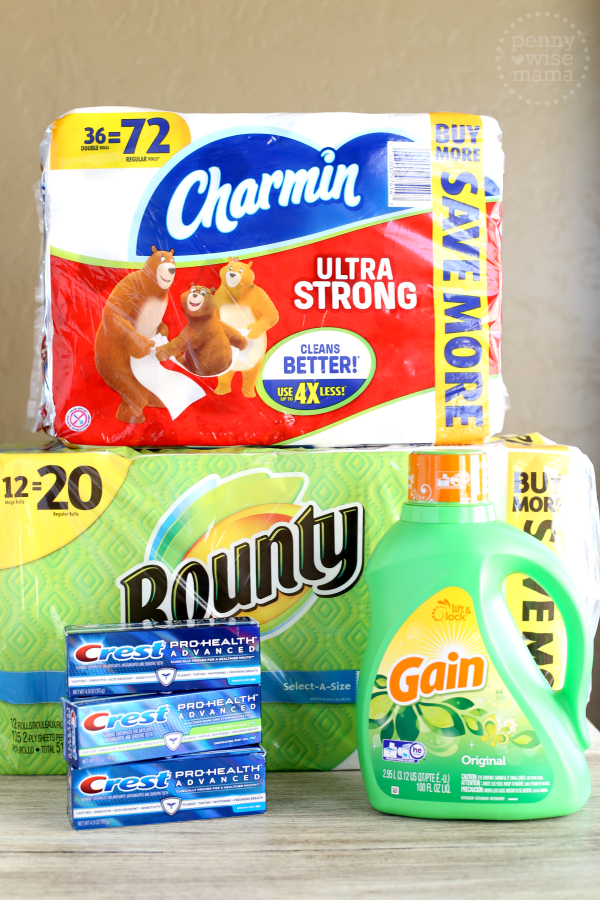 This month P&G and Walmart have partnered up to bring you the April Stock Up & Save Event. Shop in-store or online at stockupsave.com to save on top brands like Tide, Bounty, Pampers, Venus, Gillette and Crest. Walmart already has great everyday low prices, but when you stock up this month, you'll save even more. Plus, you won't run out when you need something most!
Participating Products Include:
Bounty Select-A-Size 12-Pack Mega Roll
Tide 100 oz. Original HE Liquid Laundry Detergent
Pampers Swaddlers Huge Box
Head & Shoulders Dry Scalp Shampoo, 23.7 oz.
Head & Shoulders Dry Scalp Conditioner, 23.7 oz.
Febreze Air Effects Linen & Sky
Dawn Original 75 oz.
Gillette MACH3 Sensitive Disposable 3-Pack
Venus Sensitive Disposable 3-Pack
Gain 100 oz. Original Liquid Laundry Detergent
Charmin Ultra Strong 36 Double-Roll Pack
Crest Pro-Health Advanced Toothpaste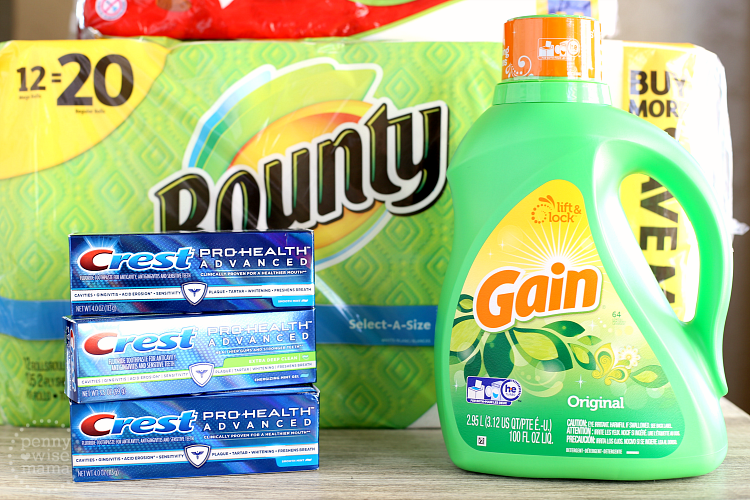 I made sure to stock up on some of my family's favorite products — Charmin Ultra Strong, Bounty Select-A-Size, Gain Liquid Laundry Detergent and Crest Pro-Health Advanced Toothpaste. I would have loved to snag the razors and dish soap as well, but my store was completely sold out! I'll have to pick them up the next time I go to Walmart.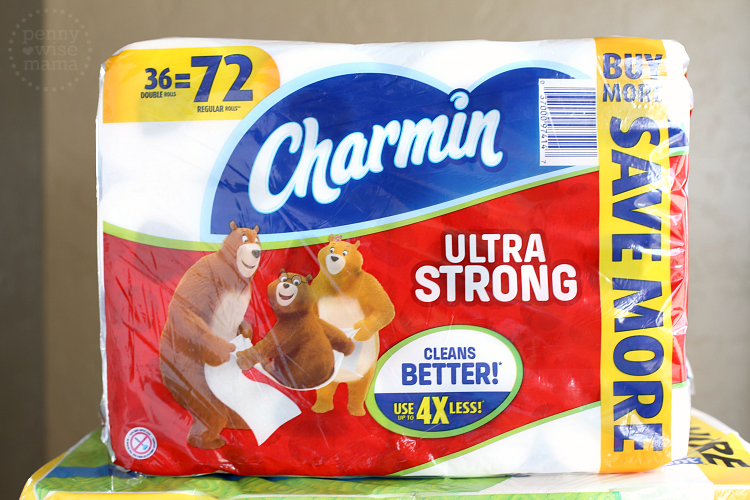 Stock up and save on everyday essentials this April by heading to your local Walmart or by shopping online at www.stockupsave.com. Save even more on your purchase by checking out the rewards from P&G with the Ibotta app!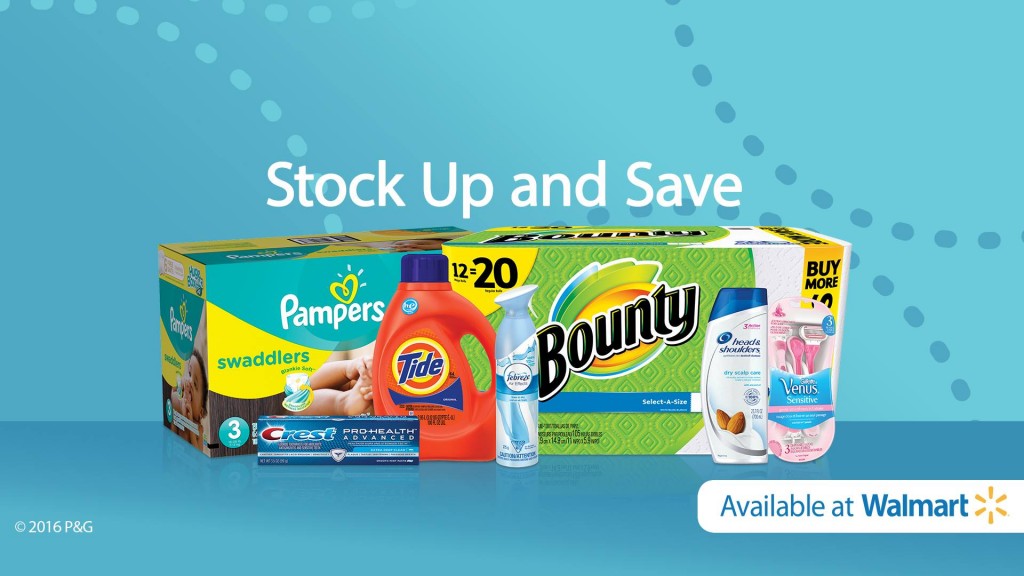 Learn more about this event and get reminders throughout the month by joining the April Stock Up & Save Event on Facebook.
What are your favorite items to stock up on?
This is a sponsored post for SheSpeaks/Walmart. All opinions are my own.