My baby Clementine is 7 months old now! She is not the biggest athlete. Mostly, she just lays down and likes to look around. She is also starting to sit up a little bit. She hates being on her tummy so I need to give her something really exciting to look at to keep her from rolling on her back immediately. But even laying on her back is not what it used to be! It was super fun for her when she was only 4 months old and just "existing" was the most exciting thing for her. Those days are long gone. Now the princess needs some entertainment in her little world at all times!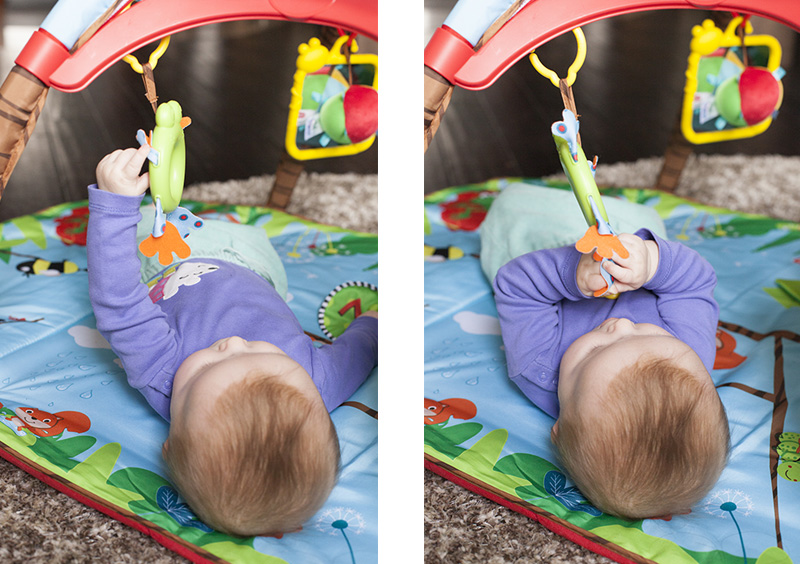 So I am glad to have the Tiny Love Gymini Developlace! It is a cozy mat that has tons of adventures waiting for her. It's like an island of fun. She likes to reach for the colorful animals hanging from the top and also discover all the drawings on the sides of the mat.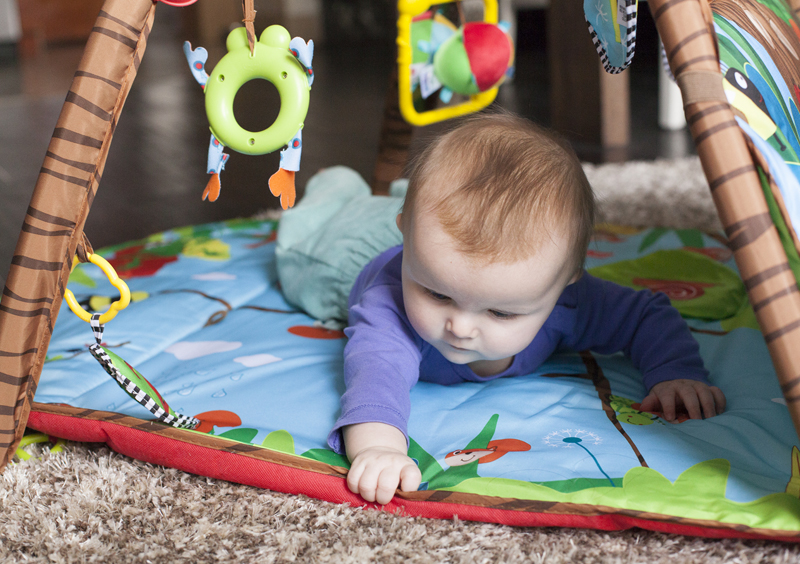 It also makes her stay in that tummy position a little longer because there is so much to look at. On both sides the walls come up so I think when she is a little older she will pretend that it's her little play cave. We'll see!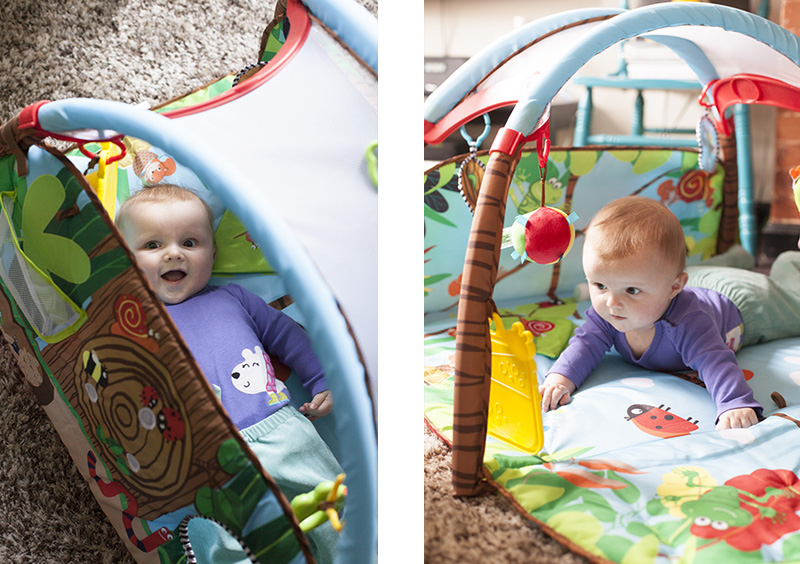 We keep it in our living room at all times, but when guests come over we fold it together which takes about 2.5 seconds.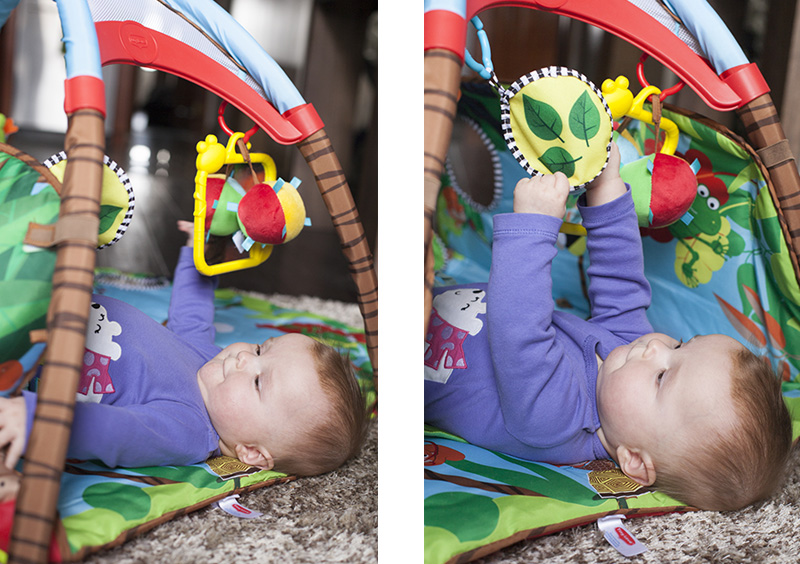 The Tiny Love Gymini Developlace is a great activity mat for newborns all the way up to toddlers. You can purchase it from TinyLove.com, Amazon.com, Diapers.com and other baby stores for an approximate retail price of $79.99.
Tiny Love Giveaway
One lucky PennyWiseMama reader is going to WIN a Tiny Love Gymini Developlace!
To enter, simply use the Rafflecopter form below. Giveaway ends on 3/26 at 11:59 PM EST. Open to residents of the U.S. & Canada, 18+. Good luck!