I almost exclusively use natural and organic cleaning products in my home. I do this for a couple of reasons — one, I don't want to expose my family to harmful chemicals, and two, they are better for the environment. I will admit that the laundry detergent I have used for years is not natural. For some reason I have had this idea in my head that my clothes won't look or smell as clean if I use a natural formula. However, I finally decided it was time to put my old laundry detergent to rest and try out Vaska, a line of green chemical-free laundry detergents.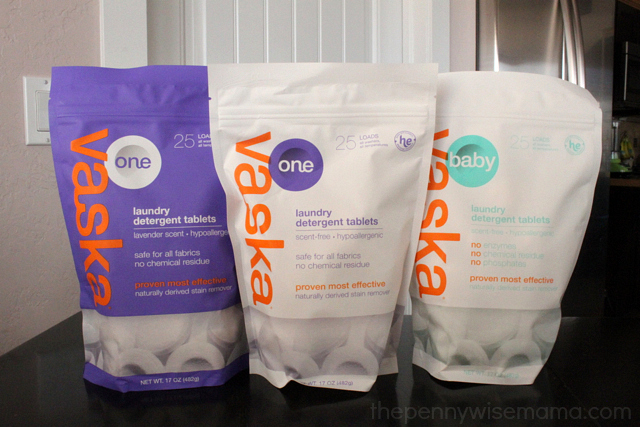 Vaska's revolutionary formula has been perfected by a team of scientists over the past decade. The formula's natural ingredients are derived from herbs and include the essential cleaning agents you need in order to effectively remove visible dirt, grime, stains and odor from fabrics.
Vaska is free from pollutants, irritants, toxins, dyes, or binding agents which allows it to wash clean out of fabric, much like shampoo for clothes. In fact it is so pure, you could drink it! Clinical tests have proven that Vaska meets or beats the leading chemical detergent nearly 75% of the time on visible leave behinds (stains, grime, odor) and 100% of the time on invisible leave behinds (dyes, binders, toxins, pollutants).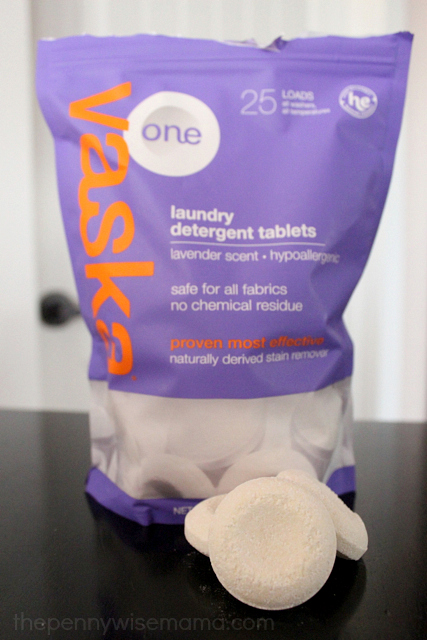 I had the opportunity to try out each of the laundry detergents from the Vaska line. This included Vaska Perfect Scent-Free and Perfect Lavender in both liquid and tablets, as well as Vaska Baby tablets. I have always been a huge fan of the convenience and ease of use that comes with using tablets, so I was most looking forward to trying them out!
After using the tablets over the past month, I have to say that I am very impressed! My clothes come out of the washer looking and smelling great every time. I was honestly worried that they wouldn't be strong enough on stains or that my clothes wouldn't smell as good (especially with the scent-free variety), but I was so wrong! My clothes come out just as clean, if not cleaner, and they smell amazing. The lavender scent is my favorite — it smells heavenly!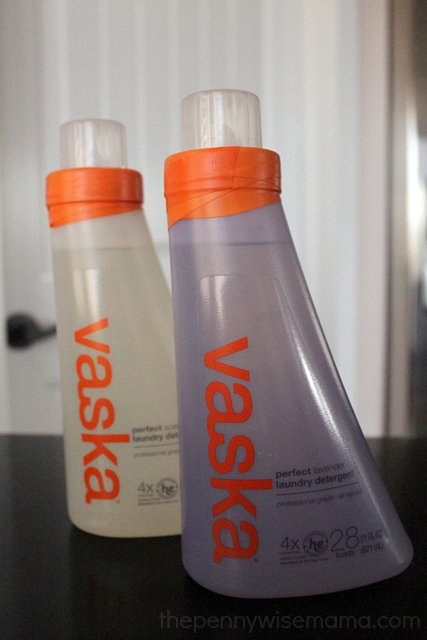 I would highly recommend Vaska laundry detergent if you are looking for a detergent that is hypoallergenic and effective. You can purchase them from retailers such as Amazon.com, Vine.com Drugstore.com, and Soap.com. The products are affordable, ranging from $7.99 for a 28-load bottle and $9.99 for a bag of 25 tablets. Vaska has several other laundry care products as well, so make sure you check them out!
Vaska Giveaway
One lucky PennyWiseMama reader is going to WIN (2) 42 oz bottles (enough for 115 loads!) of Vaska Laundry Detergent in the scent of his or her choice. ($30 ARV)
To enter, simply use the Rafflecopter form below. Giveaway ends on 3/31 at 11:59 PM EST. Open to residents of the U.S., 18+. Good luck!