Awhile back I shared my experience with Vaska, a line of green, chemical-free laundry products. After years of using a not-so-natural laundry detergent, I was excited (and a little nervous) to try something new. I didn't think a natural laundry detergent would be able to get my clothes as clean, but I was quickly proven wrong with Vaska. I've been using it for a while now and it has proven to be highly effective. Today I am excited to share more about Vaska and offer you an awesome giveaway!

The great thing about Vaska is it is free from pollutants, irritants, toxins, dyes, or binding agents, allowing it to wash clean out of fabric, much like shampoo for clothes. In fact it is so pure, you could drink it! Clinical tests have proven that Vaska meets or beats the leading chemical detergent nearly 75% of the time on visible leave behinds (stains, grime, odor) and 100% of the time on invisible leave behinds (dyes, binders, toxins, pollutants).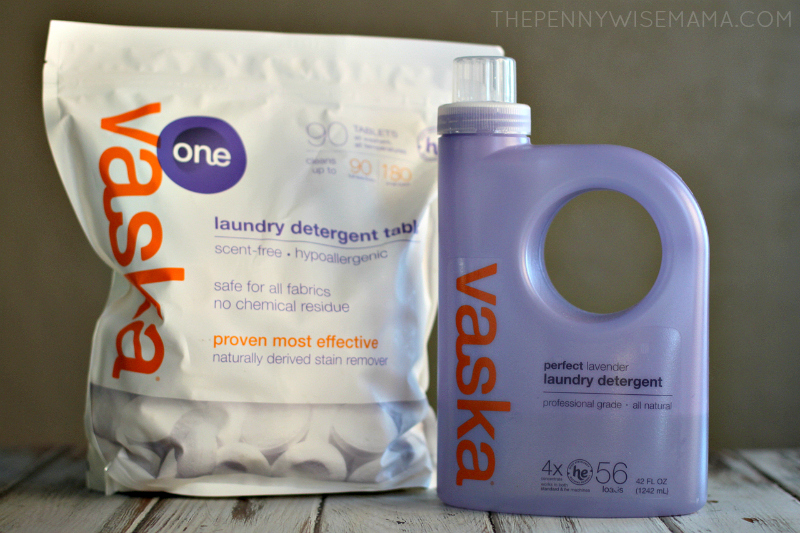 I have had the opportunity to try out each of the laundry detergents from the Vaska line. This included Vaska Perfect Scent-Free and Perfect Lavender in both liquid and tablets, as well as Vaska Baby tablets (all of which are HE compatible). My favorite is the Perfect Lavender Laundry Detergent. A little bit goes a long way and it works great. It also smells amazing! I am so in love with it!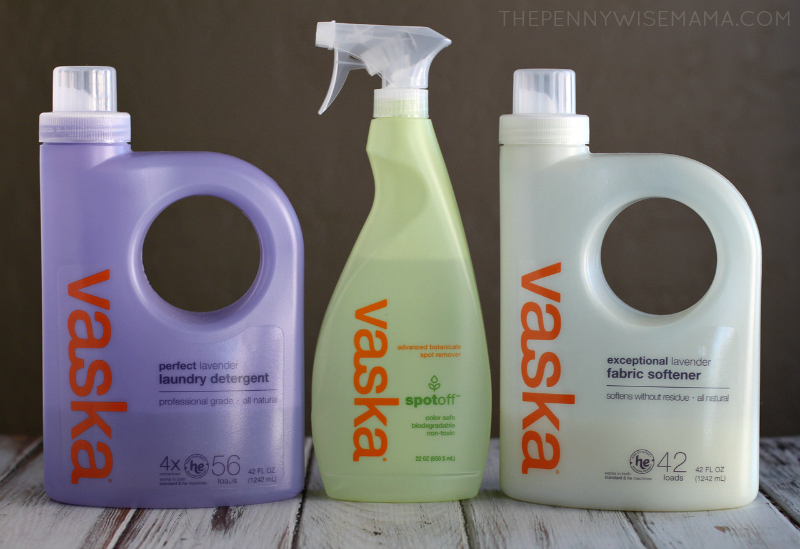 I've also had the opportunity to try the Exceptional Lavender Fabric Softener and Spotoff stain remover spray. I was hesitant to use a liquid fabric softener after years of using dryer sheets, but I am now a convert! It's so easy to use and it leaves my clothes feeling soft. The stain remover also works great and I love the way it smells.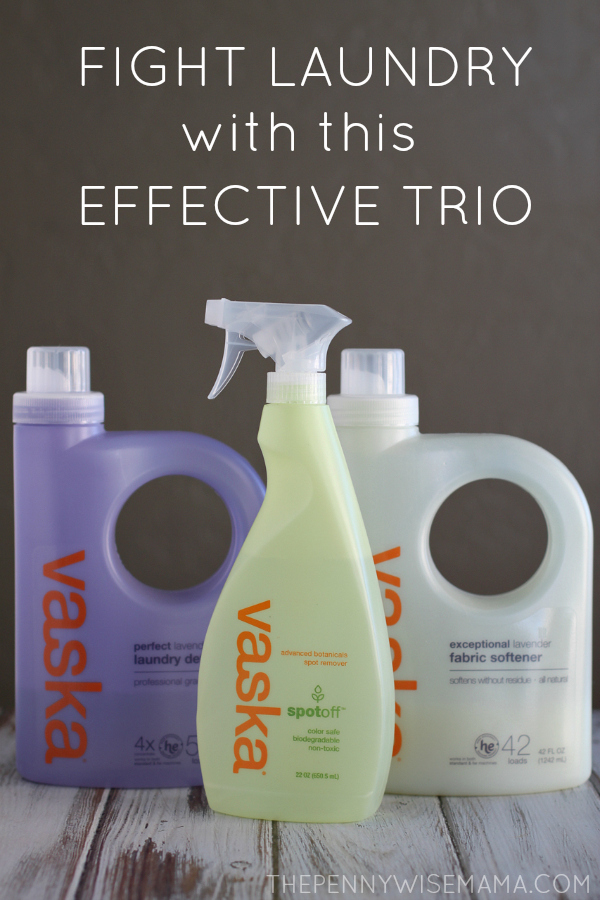 Every time I use my amazing Vaska Trio (laundry detergent, fabric softener and stain remover), my clothes come out of the wash looking and smelling great every time. I would highly recommend trying Vaska if you are looking for non-irritating, chemical-free laundry products that work great!
You can purchase Vaska products from various retailers, including Amazon. The products are affordable, ranging from $7.99 for a 28-load bottle and $9.99 for a bag of 25 tablets.
Vaska Giveaway
Vaska has generously offered to give away a $50 Vaska Prize Pack to one lucky PennyWiseMama reader! The prize pack will contain a variety of Vaska products for you to try.
Simply use the Rafflecopter form below to enter. All entries are optional, but you must complete at least one to be entered to win. Giveaway ends on 2/9 at 11:59 PM MST. Open to U.S. residents only. Good luck!
I am a Vaska Blog Ambassador. I received product in exchange for my post. All opinions are my own.