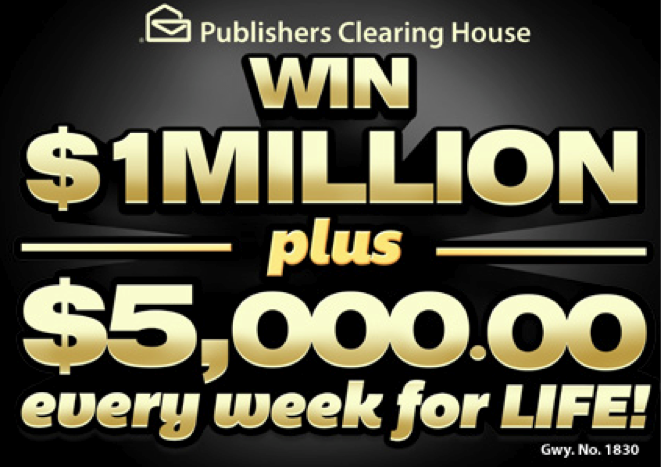 Special thanks to Publishers Clearing House for sponsoring today's discussion.
As a child growing up, I remember always seeing commercials on TV for Publisher's Clearing House. You know, the ones where the guy shows up on peoples' doorsteps and surprises them with a check for a large amount of money? I've always wished they would show up on my doorstep! Nowadays, you can enter to win Publisher's Clearning House sweepstakes online. Right now they are currently hosting a Mega Prize for $1 million dollars PLUS $5,000 every week for life. Wow, right?!
What Would I Do With $1 Million Dollars?
I can think of a lot of things I could do with $1 million dollars! I could pay off debt, I could buy my husband a nicer car, I could buy my family a dream home, I could set aside money for my kids' college educations, I could take my family on a luxurious tropical vacation to Hawaii, I could give money to my family…the list goes on.
Having that much money would allow my family to live comfortably. It would allow my husband to work less hours and in turn spend more time with our family. It would also allow us to put a large amount of money into savings for retirement. I could only dream of having that much money!
Now You Have the Chance to WIN $1 Million Dollars!
The Mega Prize is BACK! You all remember when LeRoy Faulks won Publishers Clearing House first-ever Mega Prize, right? Well I'm sure you'd love to be the next person to win $1 Million plus $5,000 Every Week for Life in their June 30th Prize Event. Think about how amazing it would be to receive a check for $5,000 every single week for the rest of your life. In one year alone, you'd have $260,000! And on top of that, the winner would get ONE MILLION DOLLARS ON THE SPOT! Think about what you would do with $1 Million. Now think about what you would do with $5,000 a week for life. Then combine those two thoughts and THAT'S what you could do with the Mega Prize!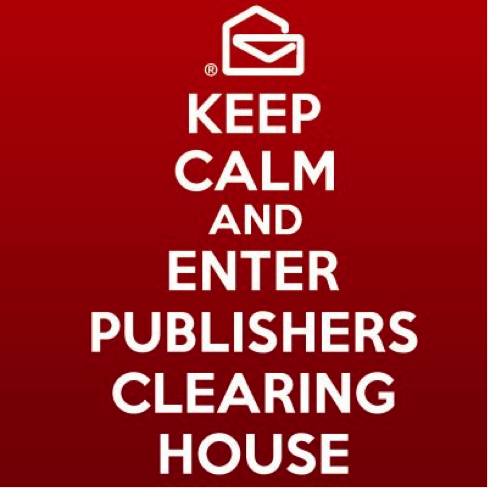 What would you do if you won the PCH Mega Prize? What would this mean for you and your family? Tell me below and then enter for your chance to WIN!