My family loves to play board games. It's a great way to get us all together and it's fun at the same time. Since Easter was this past weekend, I figured it would be the perfect time to break out a new game we received for review called World Series of YAHTZEE. It's a brand new game from Hasbro that was just released in March. We were excited to be some of the first to play it!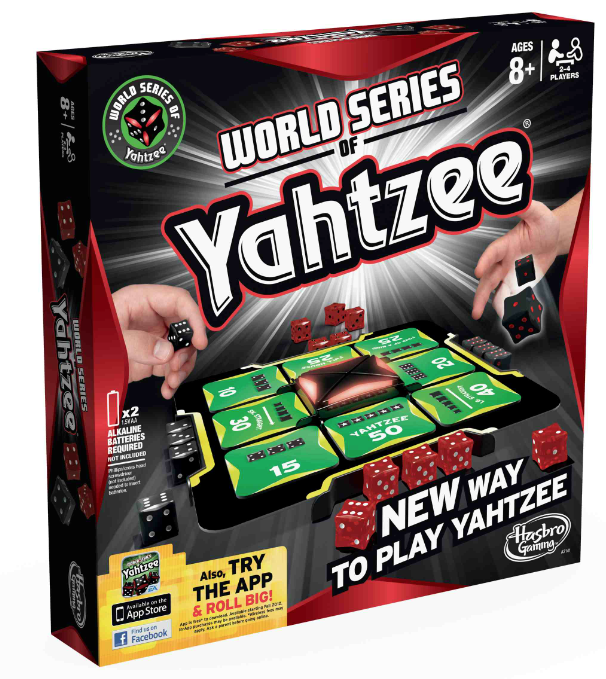 Age: 8+; Players: 2-4; Approximate Retail Price: $19.99
World Series of YAHTZEE is a fast-paced, casino-inspired face-to-face dice showdown where everyone rolls together and tries to match their dice to the YAHTZEE combination cards on the board. Roll fast to try and get the highest score and be the first to lock-in and start the electronic timer. When everyone has stopped rolling, grab your card for points. Highest score at the end of the game wins! Starting in late spring 2013, World Series of YAHTZEE will include a digital value offer for a High Roller App pack for use in the World Series of YAHTZEE mobile app.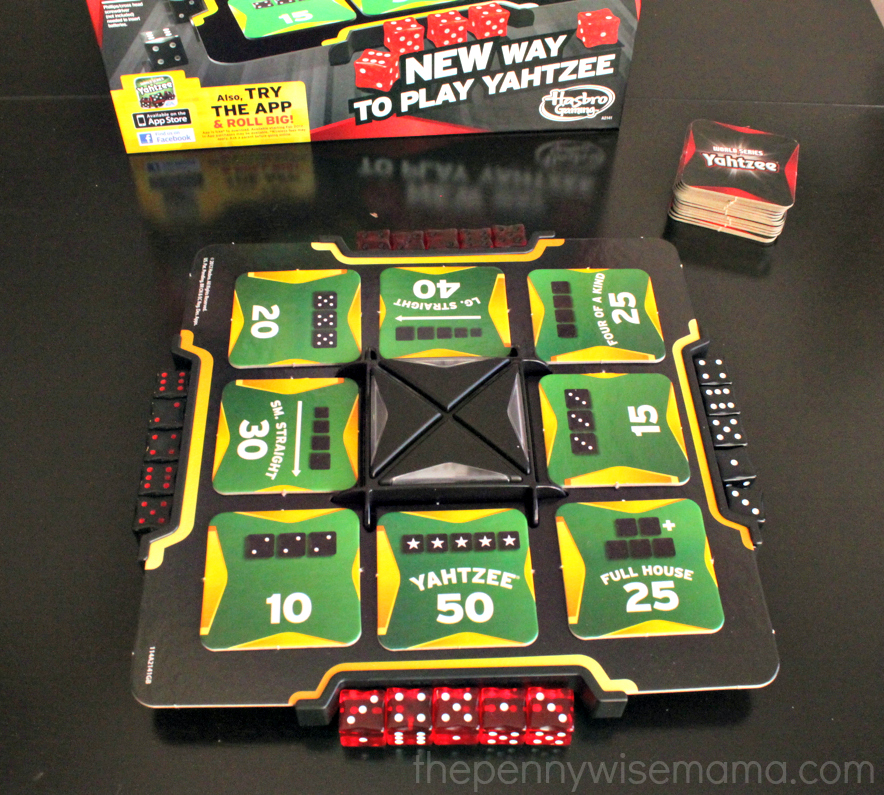 My twin girls are too young to play the game so my husband, 11-year-old son, and I played during the girls' nap time. The instructions were easy to understand and we were playing in no time. The game is fast-moving, making it challenging and exciting at the same time. You have to think fast! My husband loves casino games so he naturally won all three games that we played. We all had a lot of fun and I am sure that there will be many more rounds played in the future!
World Series of Yahtzee Giveaway
Thanks to Hasbro, one lucky PennyWiseMama reader will WIN a World Series of Yahtzee Game!
To enter, simply fill out the Rafflecopter form below. Giveaway ends on 4/11 at 11:59 PM EST. Open to US mailing addresses only. Must be 18+ to enter. Good luck!
a Rafflecopter giveaway