What are your kids wishing for this Christmas? If they are like mine, they are probably asking for toys! My kids just finished their wish lists and they each had a few toys they really want from brands like Play-Doh, My Little Pony, Nerf and Star Wars. Not surprisingly, these are all great brands made by Hasbro, one of our favorite toy manufacturers!
Hasbro has been a trusted toy brand for many years. We have been a big fan of their products since our kids were just babies. If you are looking for some great gift ideas for the kids in your life, take a look at this year's hottest toys from Hasbro.
Hasbro's Hottest Toys for 2014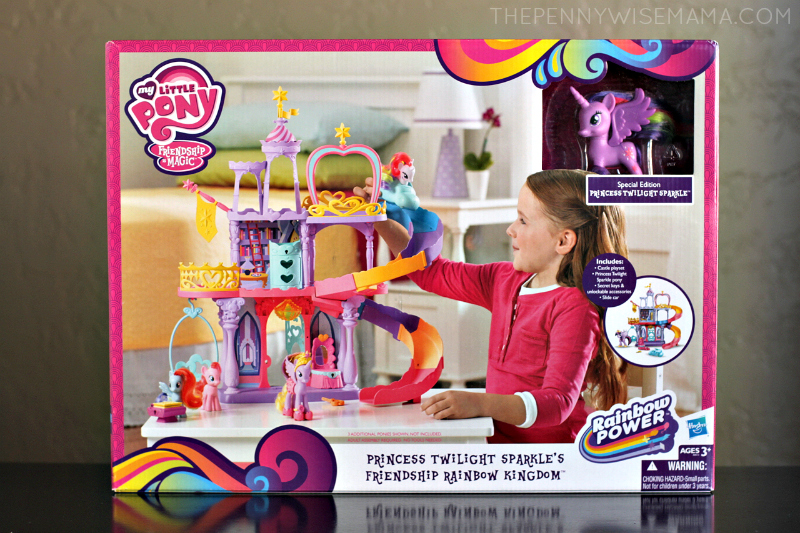 My Little Pony Friendship Rainbow Kingdom Playset
Get ready for awesome adventures at a grand level with the My Little Pony Princess Twilight Sparkle's Friendship Rainbow Kingdom Playset. Princess Twilight Sparkle lives in a beautiful kingdom and now your little one can play with Friendship Rainbow Kingdom and all of her My Little Pony Dolls. Happy fun will be the highlight of the day with new creative and imaginative My Little Pony adventures. Includes Princess Twilight Sparkle with accessories and a car to use on the castle slide. Ages 3 and up.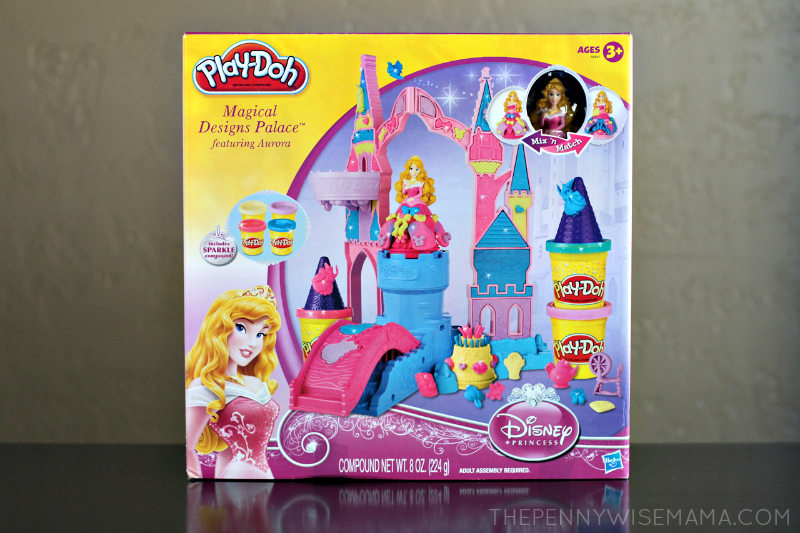 Disney Princess Magical Designs Palace Playset by the Play-Doh Brand
This Magical Designs Palace set lets you create a sparkly palace that's good enough for a princess. You can decorate the castle with your Play-Doh modeling compound and sparkle compound. The extruder lets you create dress after dress for your Princess Aurora figure and press out candles for the birthday cake. But the only limit to what else you create is your imagination! Ages 3 and up.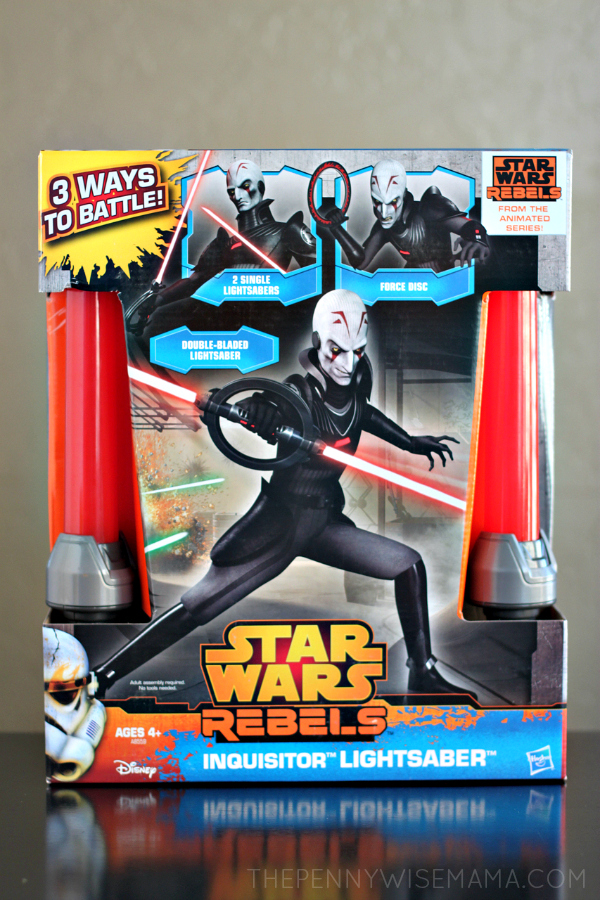 Star Wars Rebels Inquisitor Lightsaber
Unleash your imagination with the 3-in-1 Star Wars Rebels Inquisitor Lightsaber from Hasbro that features 3 ways to battle, and pretend to battle like the Inquisitor! Items each sold separately. 3 Ways to Battle: Choose the best way to battle with the 3-in-1 Star Wars Rebels Inquisitor Lightsaber from Hasbro! You can battle 3 different ways with this Lightsaber just like the Inquisitor character from the Star Wars Rebels animated series. Sweep into action with a single Lightsaber in each hand to duel an opponent. Attach both Lightsabers together to create a double-bladed Lightsaber to engage in a blade-wielding battle. Ages 4 and up.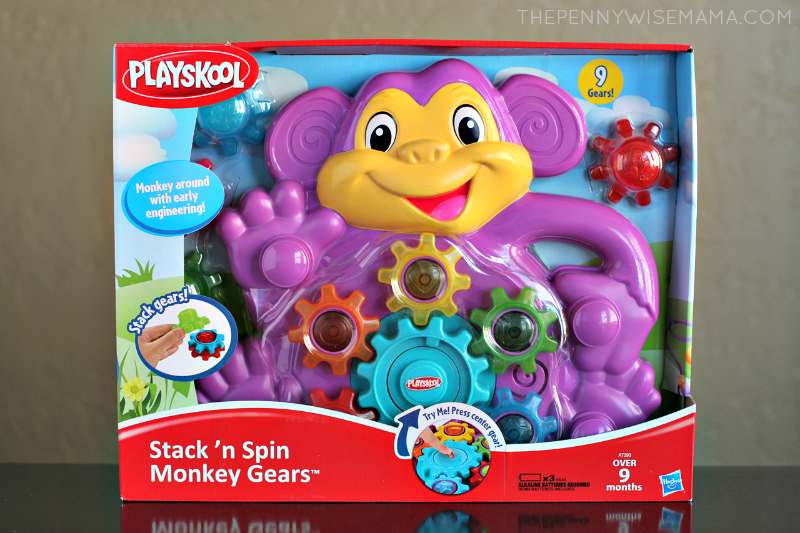 Playskool Stack 'Spin Monkey Gears Toy
Help your little engineer monkey around with early engineering with the stacking fun of the Stack 'n Spin Monkey Gears toy! Little hands will have a great time making the interchangeable gears spin and stacking them, and the light-up gear play encourages hands-on exploration! This toy also encourages Fine Motor Skills, Hand-Eye Coordination and Cause and Effect. Ages 9 months and up.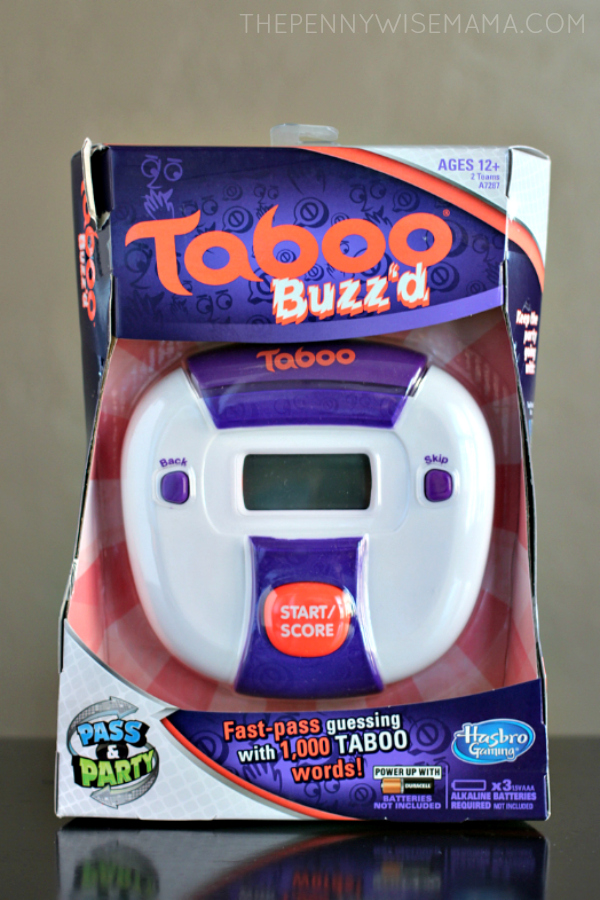 Taboo Buzz'd Game
Shout it out and pass it on with Taboo Buzz'd! This exciting version of the classic Taboo game challenges you to guess fast and then pass for unspeakable fun! Your team has to guess words while you give clues, but don't say one of the Taboo words, or the other team is going to buzz you big-time. If your team can't guess without the Taboo words, you can skip to the next – or act out your clue! This electronic game is quick to set up and easy to play because the game unit keeps the score for you. If your team has the most points after 6 rounds, you're the Taboo Buzz'd winner! Ages 12 and up.
As you do your holiday shopping, make sure you check out all the great toys Hasbro has to offer. You can purchase directly from the Hasbro website or from retailers such as Walmart, Target and Amazon.
What toys are your kids wishing for this year?
I partnered with Hasbro to bring you this post. I received the products listed above in exchange for sharing about this season's hottest toys.