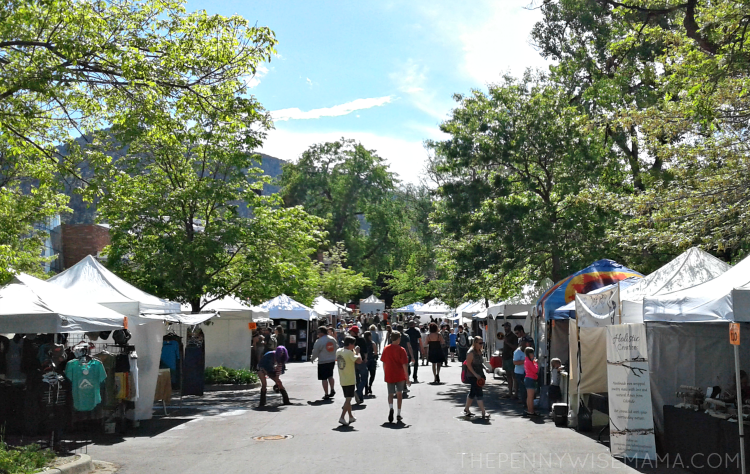 It's finally starting to feel like summer around here! The kids are officially out of school, the weather has been much warmer and the festivals are in full swing. We kicked off our first day of summer break by attending the Boulder Creek Festival, an annual three-day event that takes place along the Boulder Creek in Boulder, CO. There's live music, lots of delicious food, carnival rides and over 500 vendors. We all had a great time!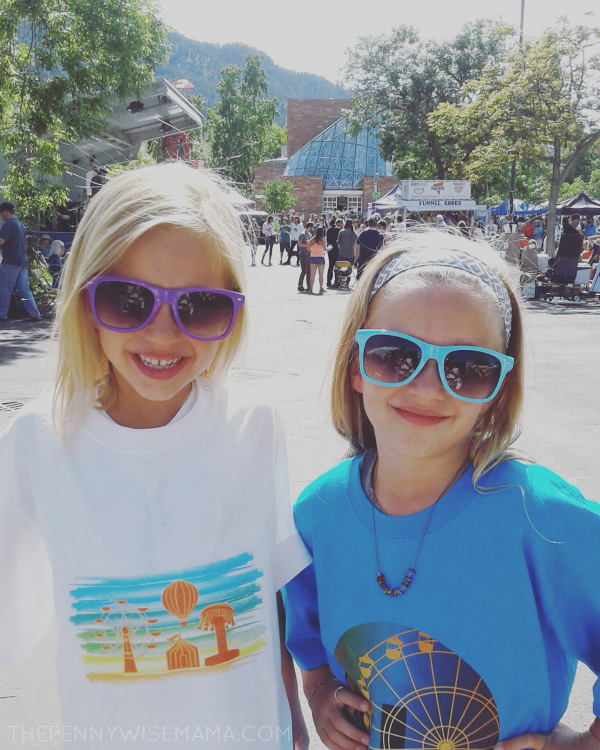 This was my family's first time going to the Boulder Creek Festival, so we were a little overwhelmed at first. The festival itself is huge and there are so many people! Once we figured out where everything was, we had a great time doing what we do best — eating! We enjoyed some yummy pizza, brats and unlimited old-fashioned root beer while we listened to a live band.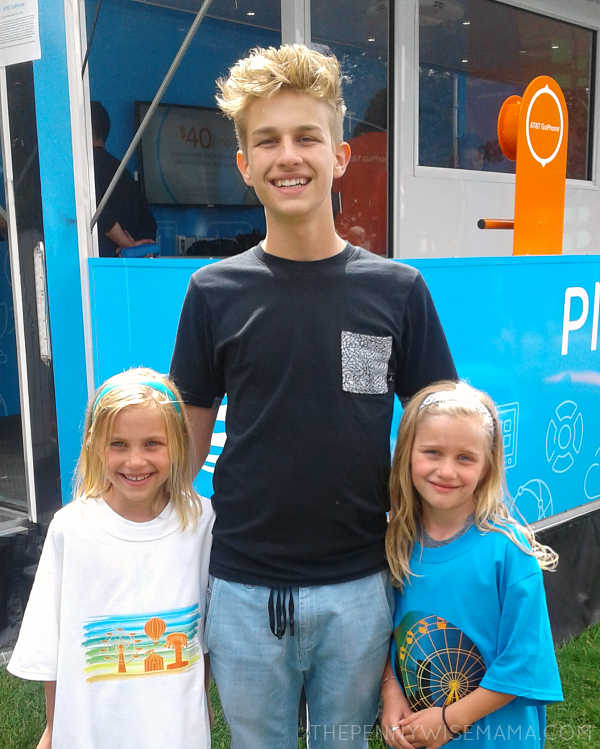 We also made sure to visit the AT&T GoPhone booth for fun games and prizes. The kids got a kick out of the virtual reality games and had so much fun making their own sunglasses. I was able to capture all the fun with my new AT&T GoPhone 4G LTE smartphone. Not only is it super easy to use, it takes awesome photos and has great coverage.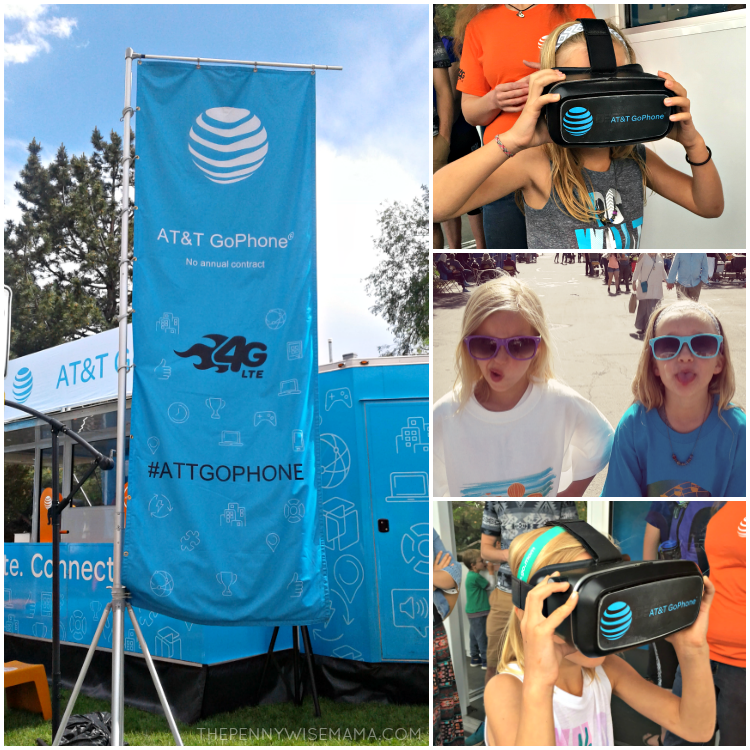 AT&T is hitting all of 2016's best music, sports and family-friendly festivals to raise awareness of AT&T's prepaid wireless service, GoPhone. The Boulder Creek Festival was just one of the many stops along the way. Check to see if the #ATTGoPhone booth will be coming to a festival near you this summer and then be sure to stop by for lots of fun!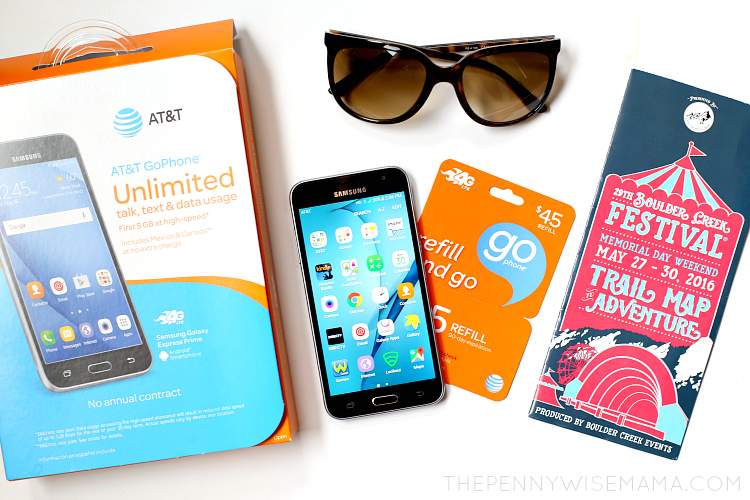 My AT&T GoPhone, the Samsung Galaxy Express Prime, was simple to activate and set up. In no time, I was able to start snapping photos and posting on social media. The best part is I didn't have to sign a contract and I can choose from a variety of plans that fit my needs and budget every month. For now, I decided to go with the $45 monthly plan that gives me unlimited talk text and data usage with the first 3 GB at high speed. As someone who is always trying to save money, this is an affordable way to stay in touch!
Five Reasons to Switch to the AT&T GoPhone
1. 4G/LTE Network – GoPhone service is on AT&T's 4G LTE network, reaching more than 300 million people, making it easy to stay connected.
2. No Annual Contractor Credit Check – GoPhone customers have the flexibility to choose a plan that fits their needs and change their plan whenever they choose.
3. Smartphones – You can choose from the latest 4G LTE Android smartphones at affordable prices, including Samsung & LG.
4. BYOD 'Bring Your Own Device' – GoPhone is compatible with most phones, including iPhones, giving new and current AT&T customers the ability to easily activate their current device on GoPhone.
5. Rate Plans – AT&T GoPhone monthly rate plans offer great value for smartphone and basic/quick messaging phone customers. From a monthly unlimited plan for $45 to a $60 unlimited plan for people who like to call and travel throughout the US, Mexico and Canada, there is something for everyone. And as an added bonus, you can save $5 per month when you choose Auto Pay.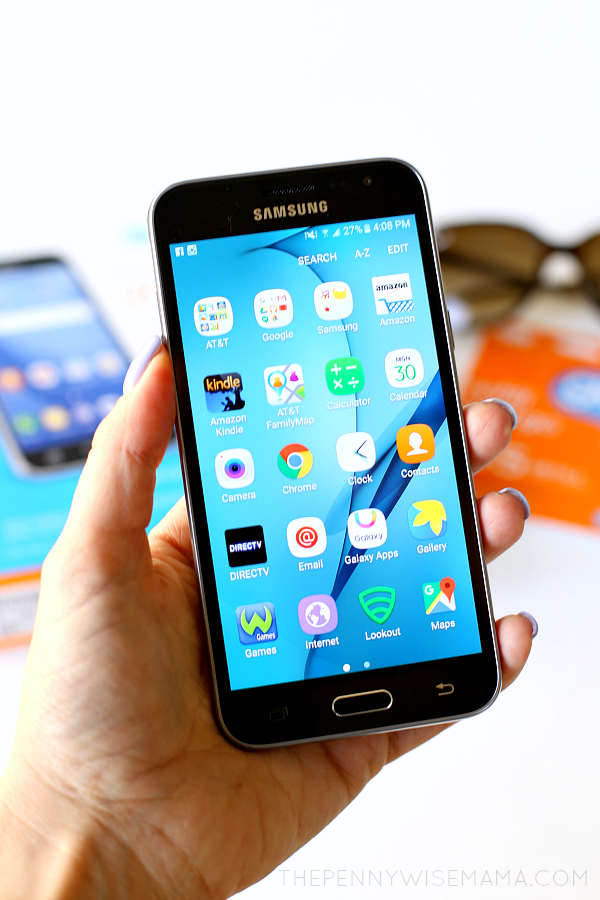 During summer, your focus should be on making memories and living in the moment, not on your monthly wireless bills and data overages. AT&T offers great smartphones at exceptional prices that make it affordable for everyone to have the latest GoPhone. If you're looking to save money on your wireless bill, then the AT&T GoPhone might be the best choice for you!
AT&T GoPhone Giveaway
One lucky PennyWiseMama reader is going to WIN an AT&T GoPhone 4G LTE smartphone as well as a $45 AT&T GoPhone refill card. The refill card includes unlimited talk & text nationwide and data usage with the first 2 GB at high-speed for the month.
Simply use the Rafflecopter form below to enter. Giveaway ends on 6/14 at 11:59 PM MST. Open to residents of North America (Canada, USA, Mexico). Good luck!
This blog post was sponsored by AT&T but the opinions are completely my own based on my experience. View official giveaway rules here.