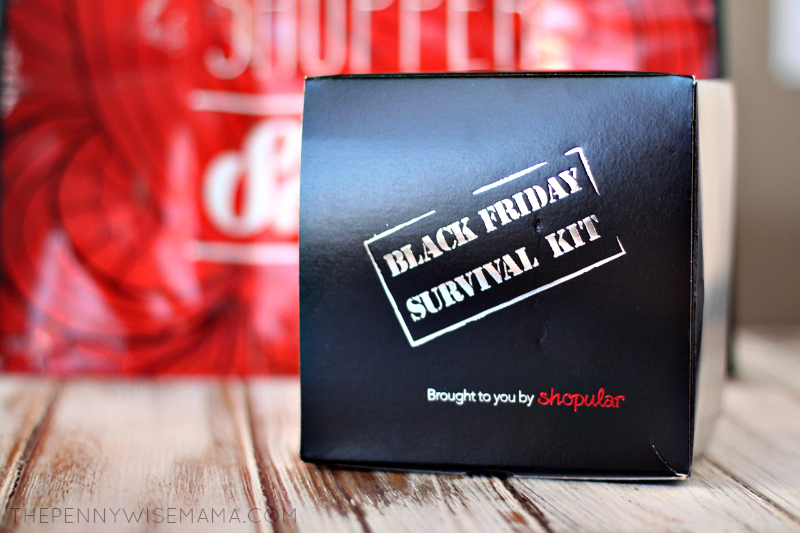 Black Friday is almost here! Are you planning on braving the crowds to score some awesome deals? I know I will be! I'm getting ready for the big day by scouring all the ads and planning out where I will shop. I even have this awesome Black Friday Survival Kit from Shopular to help me survive the long day of shopping!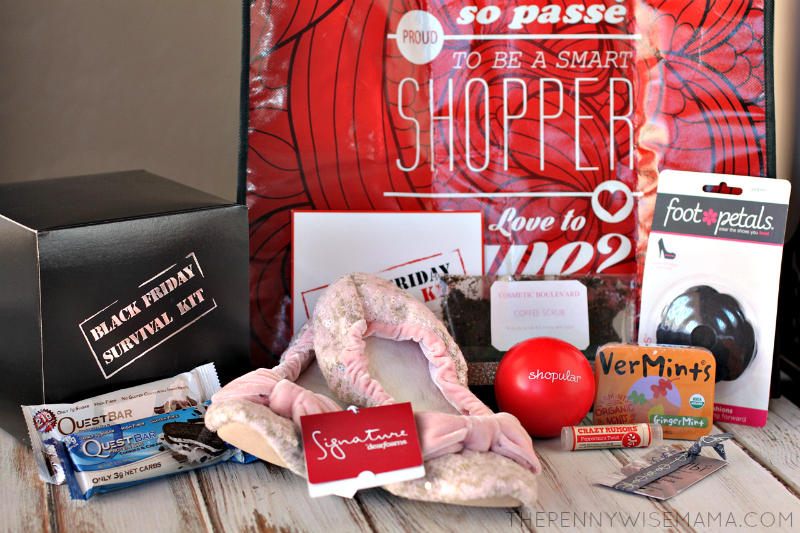 Let's take a look at what's inside:
Shopular App: This mobile coupon app is a must-have any time you go shopping. Find the latest sales, deals and coupons for all of your favorite stores while on the go. I love that I don't have to worry about printing coupons or saving all my coupon mailers. If I spontaneously decide to take a shopping trip to the mall, all I have to do is open my app and I can access coupons to my favorite stores.
Crazy Rumors Lip Balm : It's a good idea to keep those lips moist while shopping! This natural vegan lip balm, made with certified organic ingredients, soothes chapped lips and smells amazing! Use promo code Shopular to save 20% off.
Quest Bars: All that shopping is going to make you hungry. Skip the mall food and grab this protein-packed bar instead. Quest Bars are not only healthy, but super yummy too! They are my favorite protein bars on the market.
Foot Petals: Foot Petals shoe cushions will keep your feet from getting sore while shopping. You don't want to be slowed down by painful heels or blisters! Made with PORON, these cushions repel moisture, bacteria and odor, absorb shock, and are available in colors that blend with the color of shoes. They will never lose shape and will last the lifetime of the shoe.
Vermints: A long day of shopping leads to bad breath. Keep your mouth feeling fresh with organic, non-GMO, nut-free, kosher, and gluten-free Vermints. Use code: A07MGX0M1D6B for 25% off until December 31, 2014.
Simbihaiti Hair Bracelets : The last thing you want to worry about while shopping is your hair getting in the way. Pull it back with a Simbihaiti hair bracelet. The best part is each purchase sold keeps Haitians employed and helps raise money to install water filtration systems throughout the country.
Cosmetic Boulevard: After all that shopping, treat yourself to a nice coffee body scrub. This scrub contains all-natural ingredients that will moisturize and exfoliate your skin. The ingredients actively target cellulite, stretch marks, acne and eczema with caffeine from only the best Robusta beans.
Dearfoams: These slippers are perfect for pampering your feet after a long day of shopping. Give your feet a little spa time by relaxing around the house the most comfy and stylish slippers.
Stress Ball: When someone grabs the last item on the shelf and you are ready to scream, grab this ball instead. Squeezing it will calm your nerves and help you move on to the next item on your list.
Shopular also included a handy reuseable shopping tote. Not only is this tote stronger than regular plastic bags, it's better for the environment!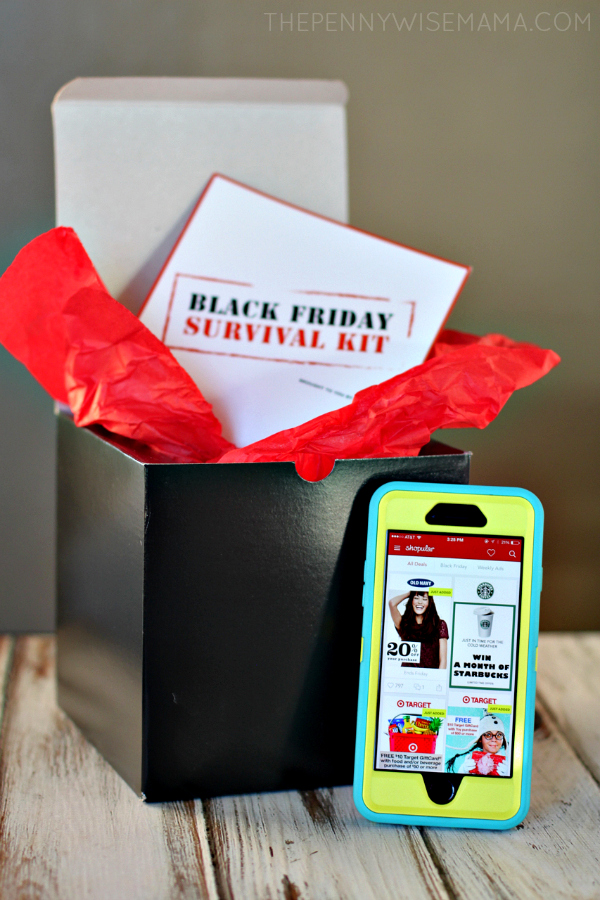 Black Friday will be here before we know it! Make sure you are prepared with your own survival kit and don't forget to download the Shopular App to maximize your savings even more!
This post is brought to you by Shopular. All opinions are my own.