This post is part of the SPLENDA® 365 SWEET SWAPS™ blogger program by McNeil Nutritionals, LLC. and The Motherhood, who sent me products and compensated me for my time. Opinions, experiences and photos shared here are my own, and I hope you enjoy them.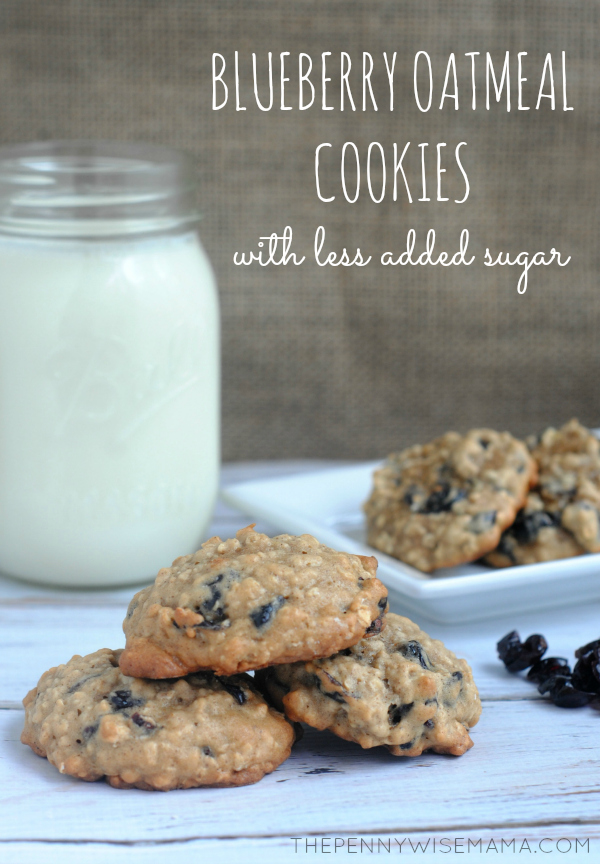 Did you know that the average American consumes more than 22 teaspoons of added sugar a day? That's more than TRIPLE the recommended amount for women and more than DOUBLE the recommended amount for men! That is an alarming amount but if you really think about it, it's not that surprising. Tons of food products contain sugar, so even if you are making a conscious effort each day to pass up cookies and candy, the reality is you are still eating it in other foods. Thankfully, you can easily swap sugar for Splenda Sweetener Products to save on sugar and calories!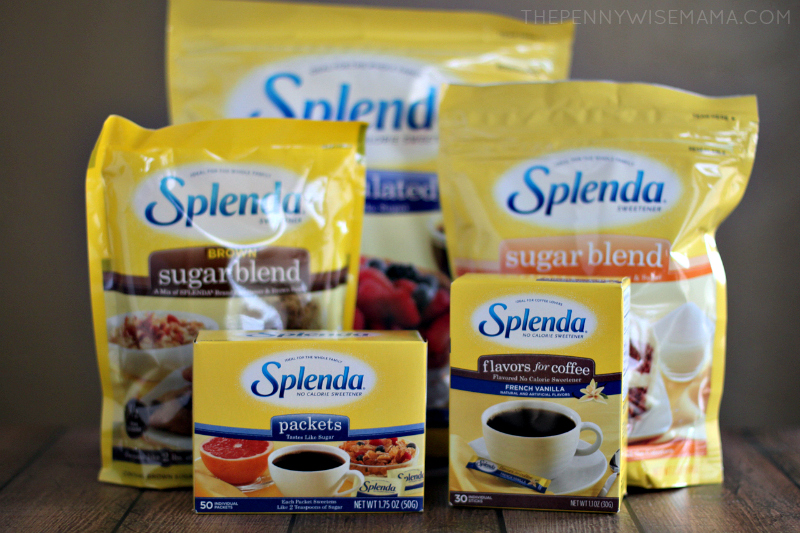 Ever since I started working out and eating healthier, I've been watching my sugar intake very carefully. I feel so much better when I eat less, but I'll admit, sometimes I still crave sugary sweets every now and then. Before I would have caved and scooped up a bowl of ice cream, but now I opt for a bowl of plain Greek yogurt sweetened with a packet of Splenda and some fresh fruit instead. It's super yummy and it has way less sugar!
With the holidays in full force, there's constant temptation to eat sweets. Everywhere you go there's either candy, baked goods or sweet drinks. I've been trying to make my own treats to reduce the added sugar and calories in my recipes. I recently discovered Splenda Sugar Blend and Brown Sugar Blend and they have been an awesome addition to my recipes! They contain a blend of Splenda and either sugar or brown sugar to allow you to make your favorite recipes with less added sugar.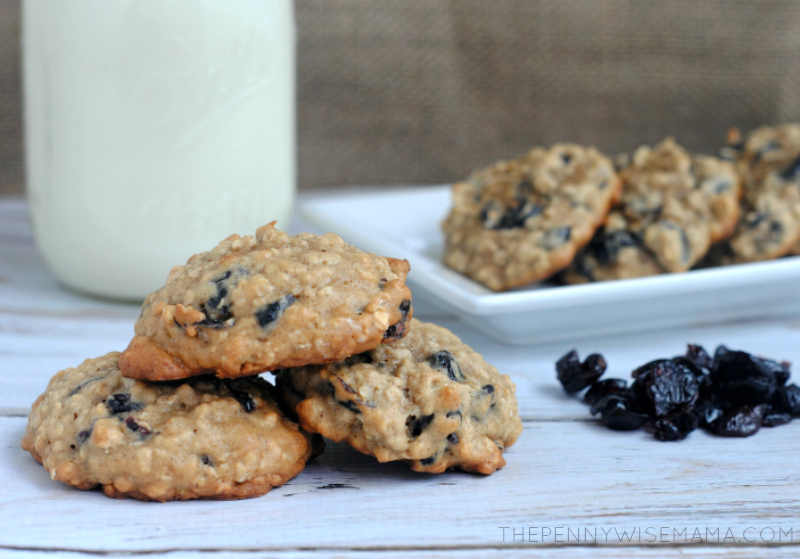 The other day I tried out the Splenda Sugar Blend & Brown Sugar Blend in my Blueberry Oatmeal Cookies recipe. I was very pleased with how they turned out. They tasted great and I didn't feel guilty about eating them! Since the blends are a mix of Splenda and sugar, you only need half of what a recipe calls for. This also means each serving has half the sugar and calories!
If you're looking for a cookie that hits the spot without all the added sugar, I encourage you to try this recipe.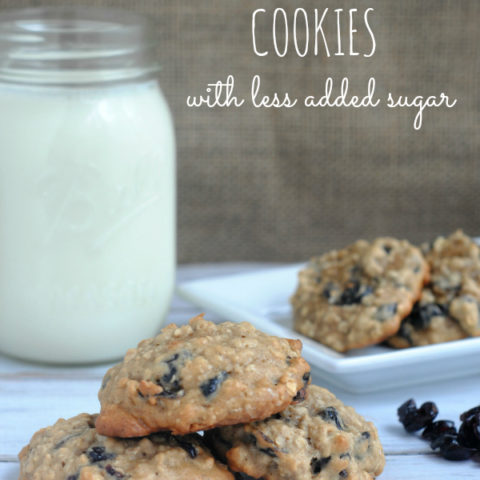 Blueberry Oatmeal Cookies with Less Added Sugar
Ingredients
1/2 cup butter, softened to room temperature
2 tbsp Splenda Sugar Blend
1/4 cup Splenda Brown Sugar Blend
1 tsp. vanilla
1 egg
1 cup flour
1 cup rolled oats
1 tsp cinnamon
1/2 tsp baking powder
1/2 tsp baking soda
1/2 tsp salt
3/4 cup dried blueberries
Instructions
Preheat oven to 350 degrees and spray baking sheets with a non-stick cooking spray.
In a large bowl, combine the softened butter, sugar blend, brown sugar blend, vanilla and egg. Mix well and set aside.
In a separate bowl, combine the flour, cinnamon, baking soda, baking powder and salt.
Fold the dry ingredients into the wet ingredients mixing well. Next add in the rolled oats and then the dried blueberries.
Drop by rounded tablespoon onto the baking sheets spaced about 2" apart. Cookies may spread less when using Splenda Sugar Blend. To help achieve a better spread, press and flatten the dough
gently with your fingertips or a fork. Bake 10-12 minutes.
Cool on baking sheets for 1-2 minutes and then transfer to wired rack to cool completely.
Notes
Makes approximately 2 dozen cookies.


Just about anywhere you love sugar, you'll love Splenda No Calorie Sweetener! The Splenda Brand is dishing out 365 ways to swap sugar for Splenda Sweetener Products. Visit www.365SweetSwaps.com for tips and recipes to help you save calories from added sugar all year long. You can even submit your own recipes!
What's your favorite way to swap sugar for Splenda?