Cinco de Mayo is on May 5th! Are you planning on having family or friends over to celebrate? We aren't having anyone over but we will definitely be celebrating with some yummy Mexican food and margaritas!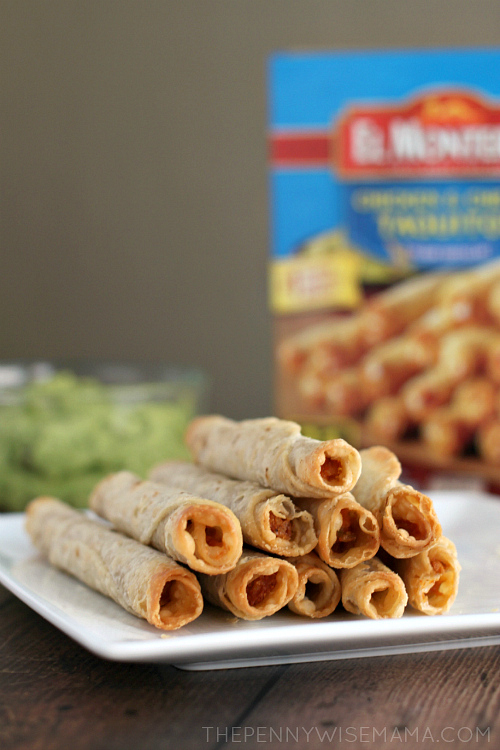 Whether it's Cinco de Mayo, a family get-together or just a regular ol' day, my family loves to snack on El Monterey Taquitos. They are super easy to make and so delicious! I like to serve them with homemade guacamole. They are great by themselves but dipping them in guacamole takes them to a whole new level!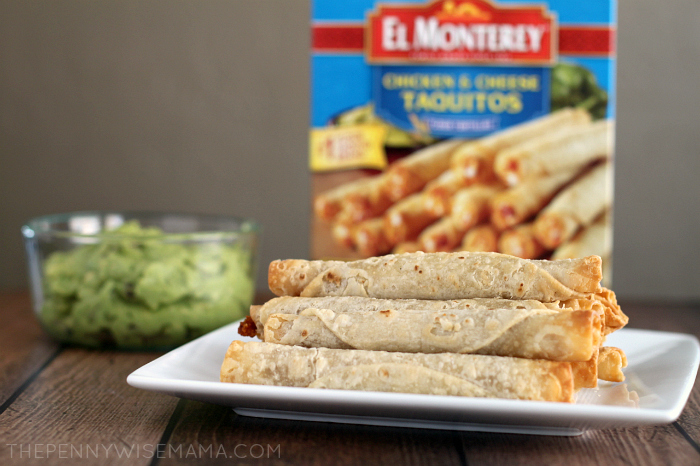 Recently, we had a chance to try the El Monterey Chicken & Cheese Flour Taquitos. I normally buy the corn taquitos so we were excited to try the flour variety. I have to say, they were a hit! You can microwave them for just a couple of minutes or bake them in the oven. I decided to bake them in the oven since we had plenty of time. That was a good call — they came out perfectly hot and crispy. The nice thing is they only take 12 minutes to bake, which is great for parties or nights when you don't have time to cook dinner!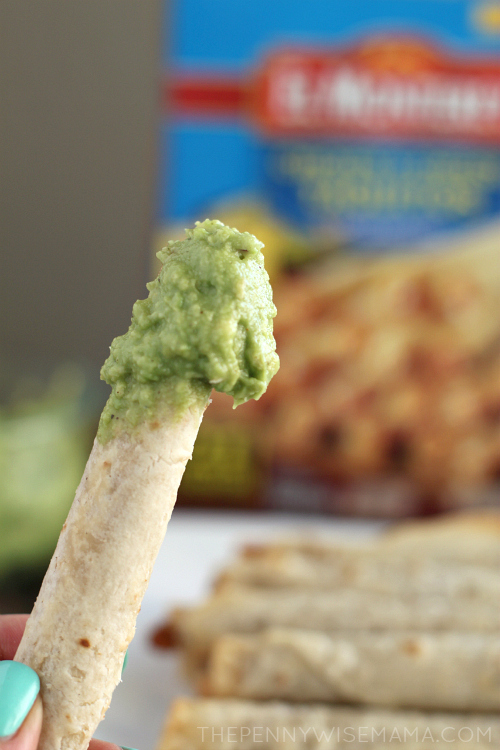 If you're planning a Cinco de Mayo party, consider serving El Monterey Taquitos or Burritos. They pair nicely with guacamole, sour cream, queso or pico de gallo. They are simple to make, delicious and great for kids!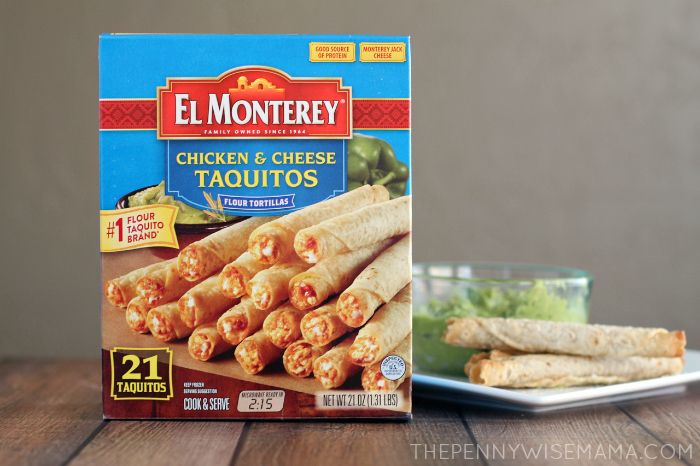 Take a peek at the El Monterey Pinterest Board to see more great party and recipes ideas!
El Monterey Coupons
Right now there are a couple of great El Monterey coupon offers that you may want to take advantage of. They are only available for a limited time, so make sure you print yours before it's too late!
El Monterey Giveaways
El Monterey is hosting GIFT CARD GIVEAWAYS on their Facebook page from 4/27 to 5/5 in honor of Cinco de Mayo! All you have to do is answer a question or post a photo according to the instructions to be entered to win. Winners will be chosen every other day! Head on over here to enter.
What's your favorite El Monterey product?