Awhile back I shared how my teen son was getting ready to start his orthodontic journey with Invisalign Teen. He is now two months in and the entire process has been such a breeze! If you are considering Invisalign for your teen, read on to learn more about our experience.
What is Invisalign Teen?
Invisalign Teen treatment straightens teeth using a custom-made series of aligners created only for your teen. The aligner trays are made of smooth, comfortable and virtually invisible plastic that teens wear over their teeth. They gradually and gently shift teeth into place. There are no metal brackets to attach and no wires to tighten.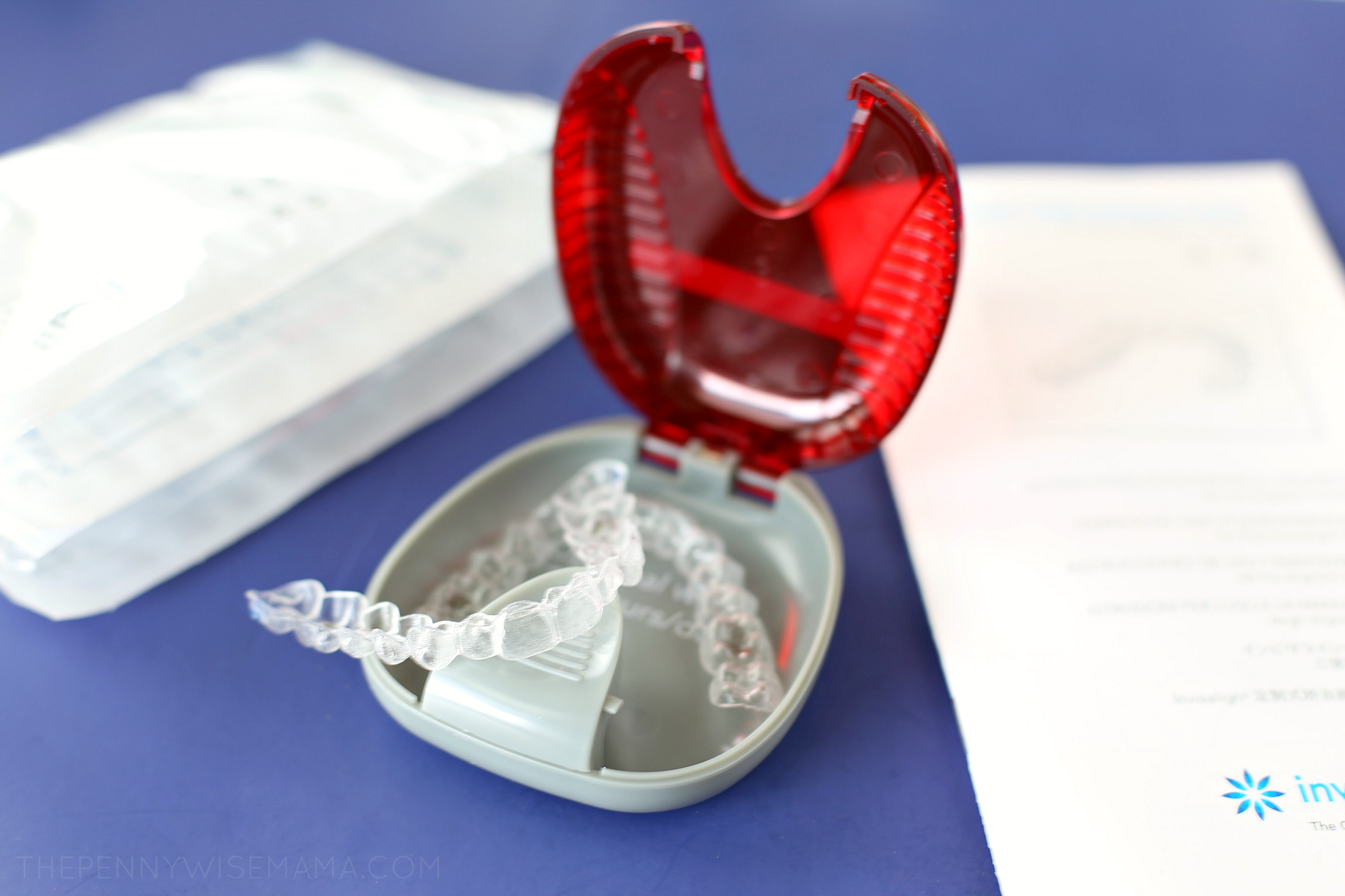 Unlike traditional braces, Invisalign Teen clear aligners are removable and can straighten teeth without a mouth full of metal and all the hassle that comes with it — no broken wires or brackets, no food restrictions, no cut up gums after sports, etc. It's a great option for teens!
Our Experience with Invisalign Teen
Our Invisalign Teen journey began with a consultation with Dr. Charles Reed of Reed Orthodontics in Denver, CO. After taking x-rays and examining my son's teeth, Dr. Reed determined that my son would be a good candidate for Invisalign Teen. We decided to get started right away! They took impressions of my son's teeth to make the clear aligners and scheduled us to come back in 30 days to officially begin the process.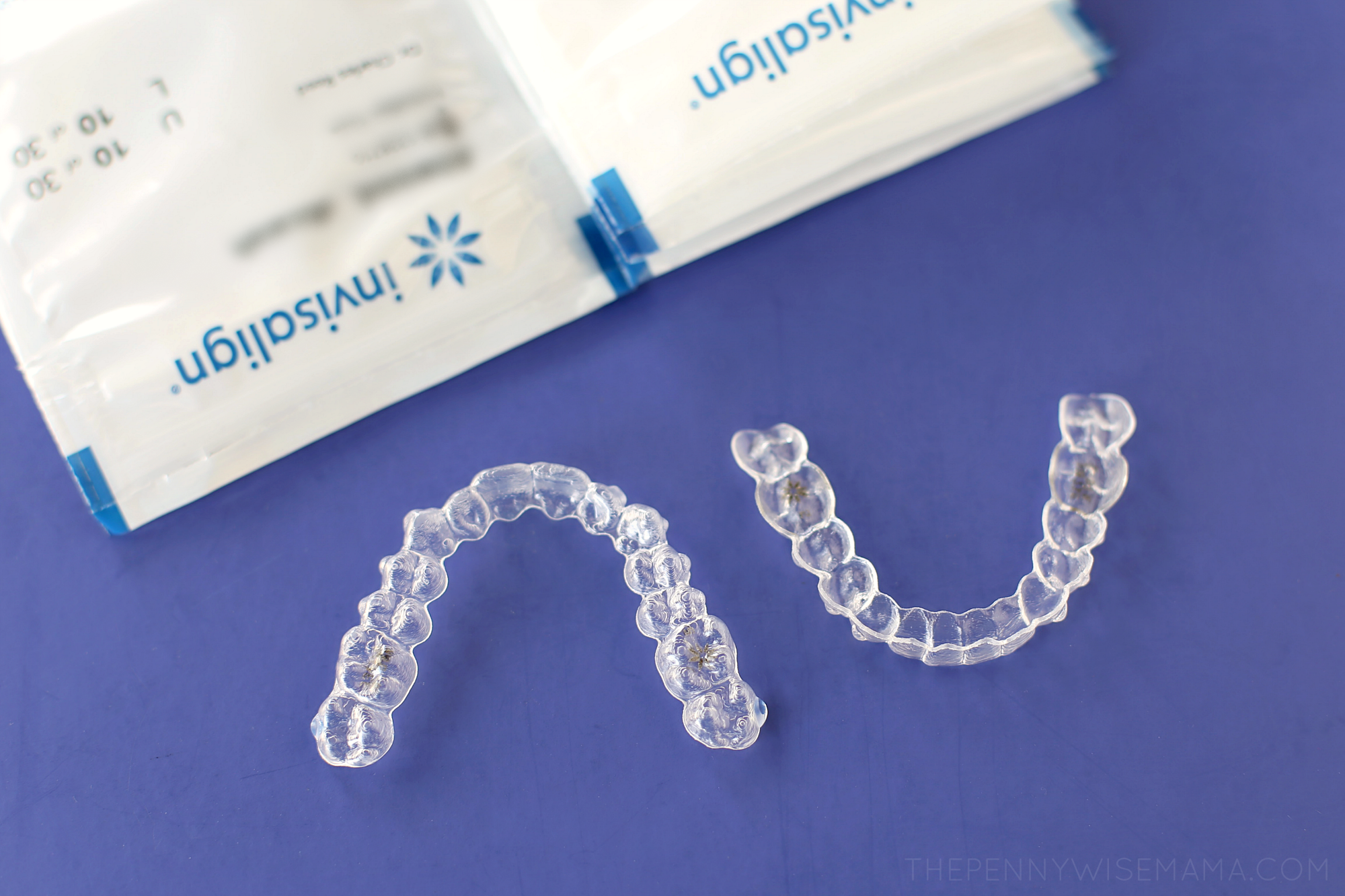 At our next visit, the orthodontic assistant applied small dots of dental bonding to some of my son's teeth to create Invisalign "attachments" (this helps the aligners moved more effectively), and made sure the clear aligners fit perfectly. Then they gave him 9 more sets of clear aligners to use until his next appointment in March. They even showed us a computer generated progression of his teeth and how they will move with each set of clear aligners. It was pretty cool to see how much they will move from beginning to end!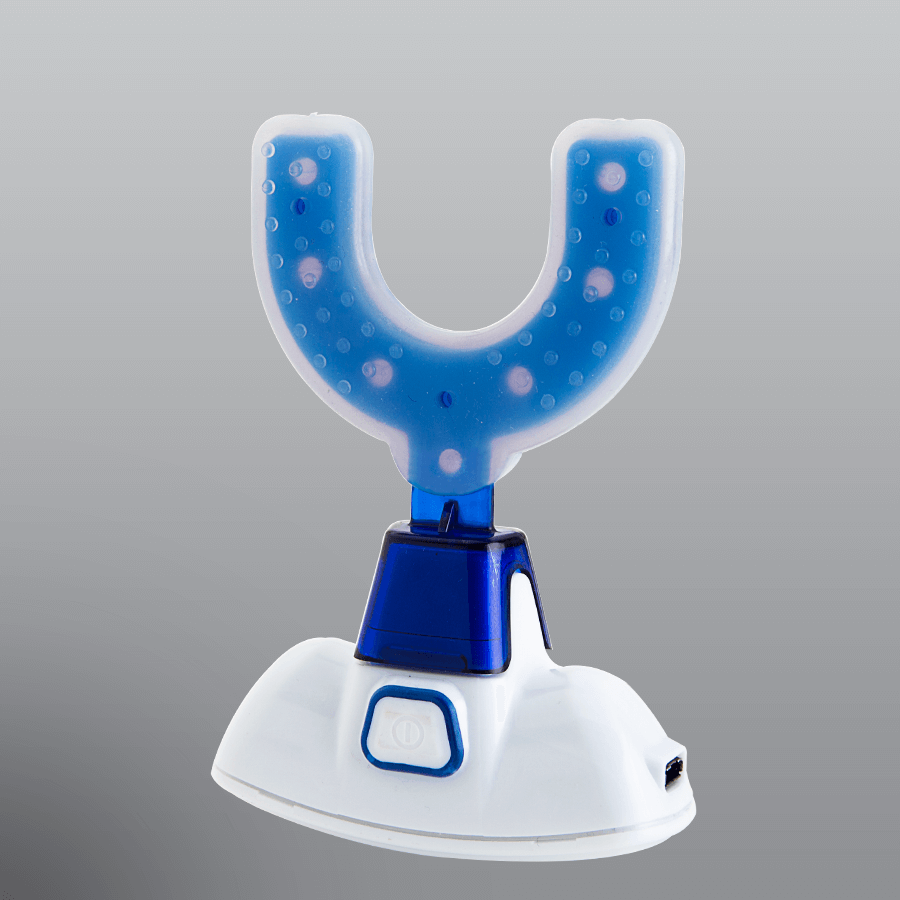 Thanks to a handy device called the VPro5, my son is switching to a new set of clear aligners every week and treatment will only take about 9 months. The VPro5 is a hand-held, c-shaped vibration device that fits between the top and bottom teeth. For just five minutes per day, you gently bite down on it (with your clear aligners in) as it vibrates. The vibration stimulates the bones in your gums, encouraging them to move more easily. This reduces pain and also helps the teeth move more quickly.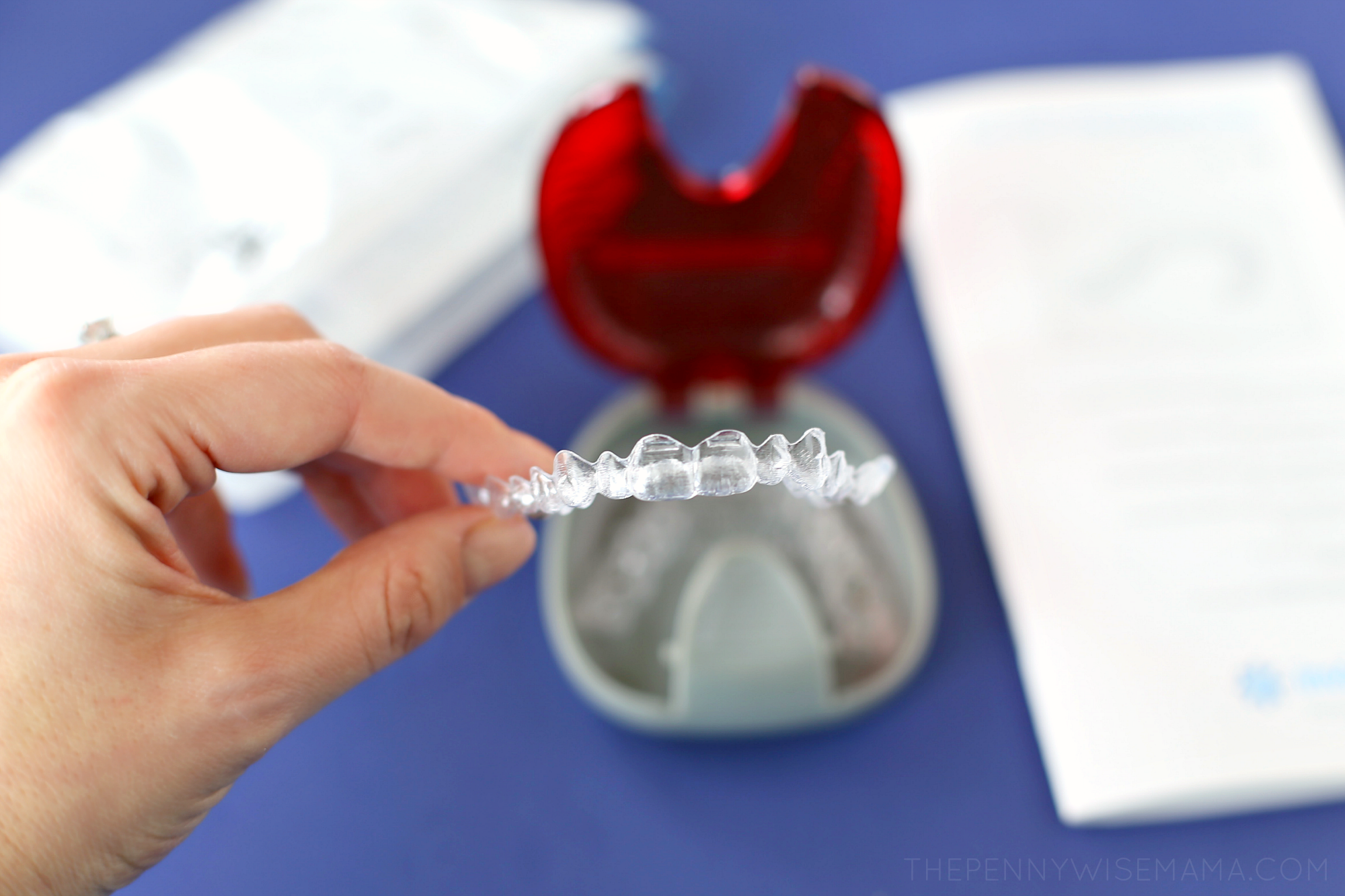 The thing that has been most surprising about this process so far is my son has experienced very little pain. He never complains and has said that his teeth only hurt for about half a day after switching to a new set of clear aligners. Otherwise, he has said that his teeth and mouth feel very comfortable with the clear aligners. He loves that he can take them out to eat and can still enjoy all of his favorite foods. He can even wear them when he plays basketball!
Check out his progress so far – his teeth are straightening out nicely!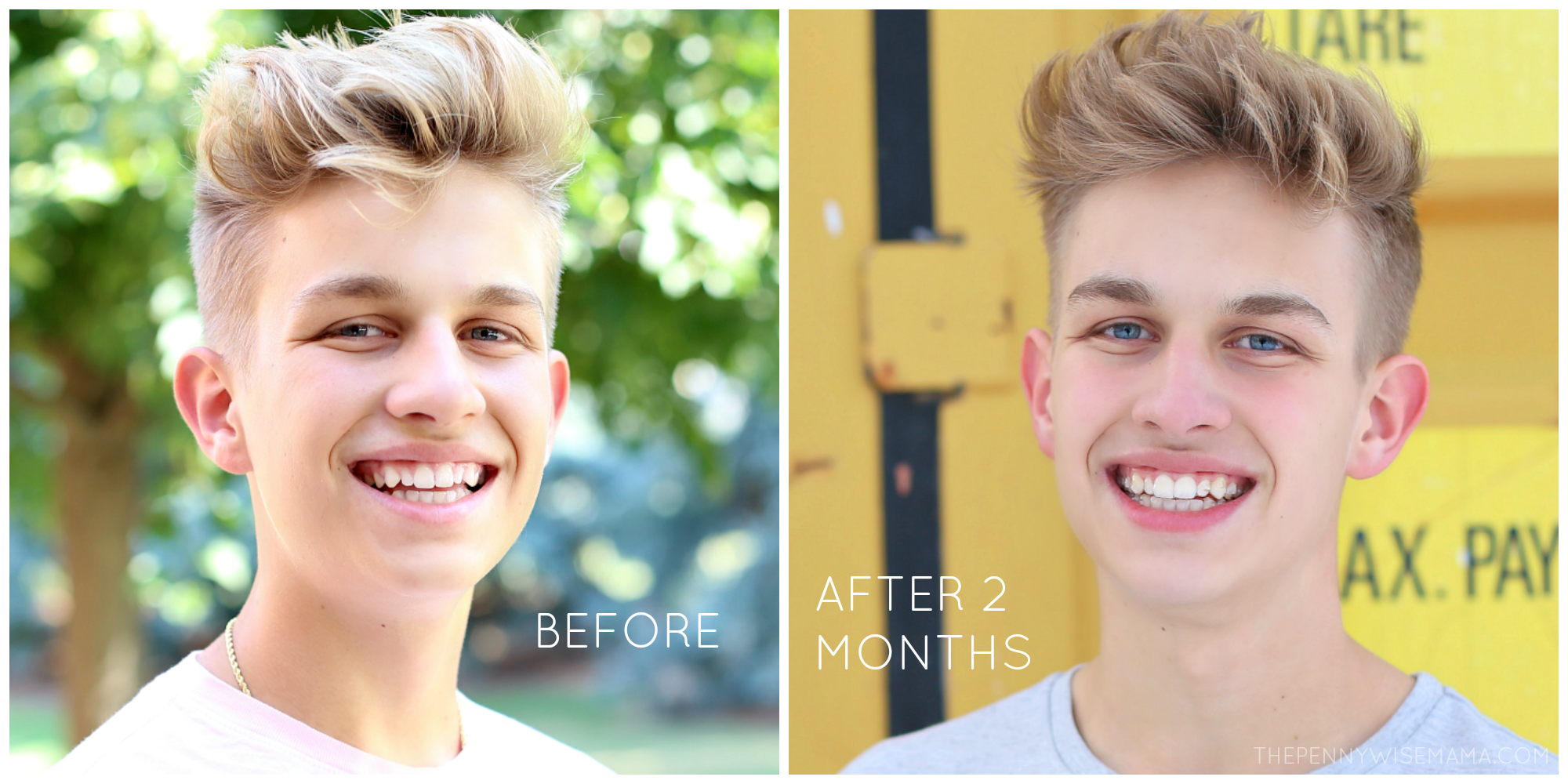 So far I have been impressed not only with the process of Invisalign, but also with Dr. Reed and his staff. They are knowledgable and caring and have made this such an enjoyable experience for my son. He doesn't feel self-conscious about wearing his clear aligners and he is so thankful that he doesn't have to endure the pain of traditional braces.
Stay tuned – I will be sharing more about our experience as we go along!
You can learn more about Invisalign Teen and schedule an appointment with Dr. Reed here.
My son received complimentary Invisalign in partnership with Reed Orthodontics in exchange for sharing about our honest experience.