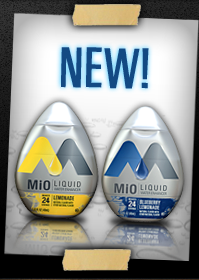 Hurry and head over to the MiO Facebook page to get your FREE MiO sample! You will have your choice of Lemonade or Blueberry Lemonade. It says you have to invite 10 friends, but when you click share it just posts to your profile. The page is running slow, so you'll have to be patient. I hope you all can get through!
Update (4/3): They removed the link, so you won't be able to request a free sample at this time. Hopefully, they put it back up soon!
Update (4/4): They have fixed the link and you can now request a free sample!