I participated in a campaign on behalf of Mom Central Consulting for L'il Critters. I received a product sample and promotional item as a thank you for participating.
Even though my kids eat a well-balanced diet, I still think it is important to supplement with vitamins. Not only does this ensure that they are getting all the vitamins and minerals they need on a daily basis, it also supports overall good health. We have tried several different brands of vitamins and have been most impressed with L'il Critters gummy vitamins, so when we were asked to review L'il Critters Gummy Vites we were more than thrilled!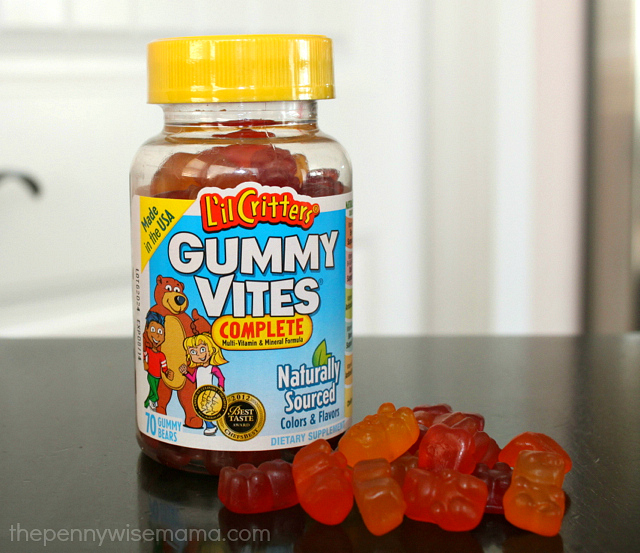 L'il Critters gummy vitamins deliver essential vitamins, minerals and supplements in a great-tasting gummy form made with natural flavors. My kids have tried both the Gummy Vites Complete and the Immune C Gummy Bears and they absolutely love them!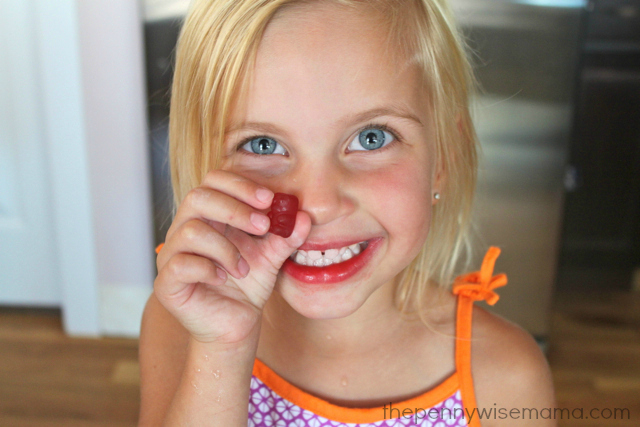 Not only do they taste great, they are easy and fun to take. Since they are chewable, there's no need for water, making them easy enough for our twin toddlers to consume. We have tried other gummy vitamins and the L'il Critters are much softer, easier to chew, and have a much better taste. My kids never complain about taking them — in fact, they beg to take them every day!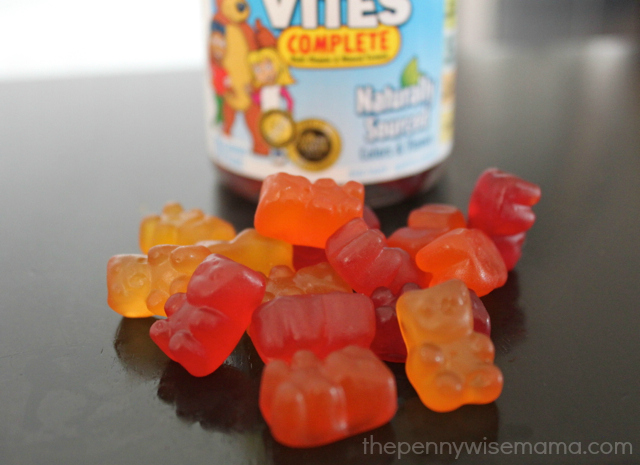 As parents, it's important to establish a routine and make sure that our kids are taking vitamins every day. I usually give my kids their vitamins with breakfast, but sometimes we forget and do them before bed. The important thing is that they take them regularly!
It's think it's also important to note that vitamins should not be used in place of a balanced diet. I make sure that my kids eat plenty of lean meat, fruit, vegetables, and whole grains on a daily basis. I think that the combination of eating a healthy diet and taking vitamins really boosts the immune system. My kids take the Gummy Vites Complete year-round and then during cold and flu season we add in the Immune C to help prevent them from getting sick. My kids only got sick a couple of times this past winter/spring, so I think the gummy vitamins definitely helped keep them healthy!

If you are looking to supplement your child's diet with nutritious vitamins, I would highly recommend trying out L'il Critters. Besides Gummy Vites Complete, they also have other great options such as Calcium, Immune C, and Fiber Gummy Bears. Check out the L'il Critters Facebook page to learn more.
Buy It
L'il Critters gummy vitamins are available at drug and grocery stores nationwide, including Costco, Sam's Club, Walmart, Target and CVS. They range in price from $4.99 to $10.99, depending on the size of the bottle.
This post may contain affiliate links. As an Amazon Associate, I earn from qualifying purchases. Read my full disclosure here.