From the time our kids were just babies, we have been stressing the importance of good teeth brushing habits. Now that our son is almost 12, he is very good about brushing and flossing his teeth without being told. He is also at the age where he is too old for kids toothpaste, but still too young for regular toothpaste. When we discovered Crest Pro-Health for Me products — products designed with the health needs of tweens — we were thrilled!
My son has been using a Crest Pro-Health for Me toothbrush and toothpaste for a few months now and really likes them both, so when we were asked to review an Oral-B Pro-Health for Me Rechargeable Toothbrush and Oral-B Pro-Health for Me Sensitive Clean Replacement Brush Heads he couldn't wait to try them out!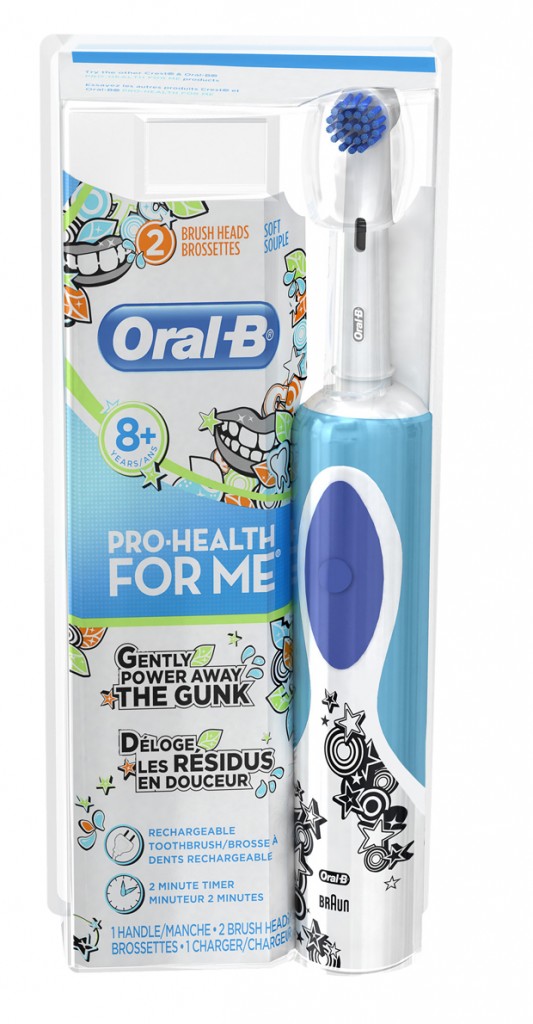 The Oral-B Pro-Health for Me Rechargeable Toothbrush is designed to cater to the oral health needs of tweens without cramping their style. This electric toothbrush has a waterproof handle with fun designs and is compatible with multiple toothbrush heads. It also features a brushing timer that ensures their brushing style goes the extra mile for the dentist-recommended 2 minutes.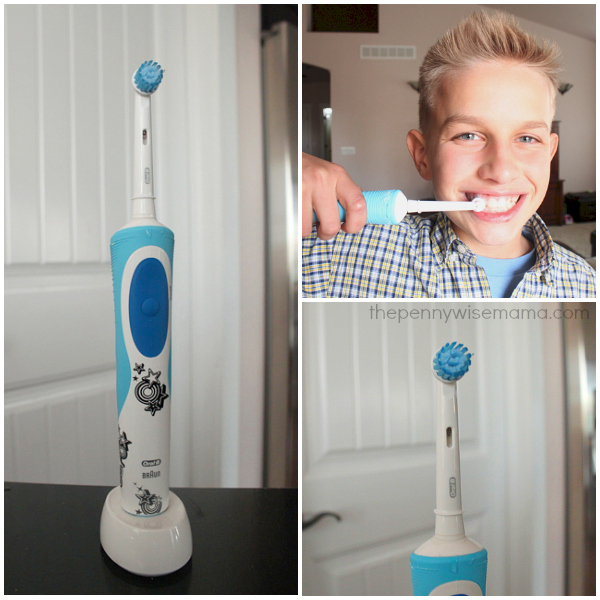 My son had been wanting an electric toothbrush for a long time, so he was pretty excited to try out the Oral-B Pro-Health for Me Rechargeable Toothbrush. He's been using it for a couple of weeks now and loves it! The bristles are soft and gentle, yet powerful enough to get his teeth clean. Our favorite feature is the 2 minute timer. It helps keep him on track and lets him know when he has brushed long enough. We also appreciate that it comes with a charging base, so we don't have to worry about replacing batteries!
You can find the Oral-B Pro Health for Me Rechargeable Toothbrush and Oral-B Pro Health For Me Sensitive Clean Brush Head Refills at your local Walmart.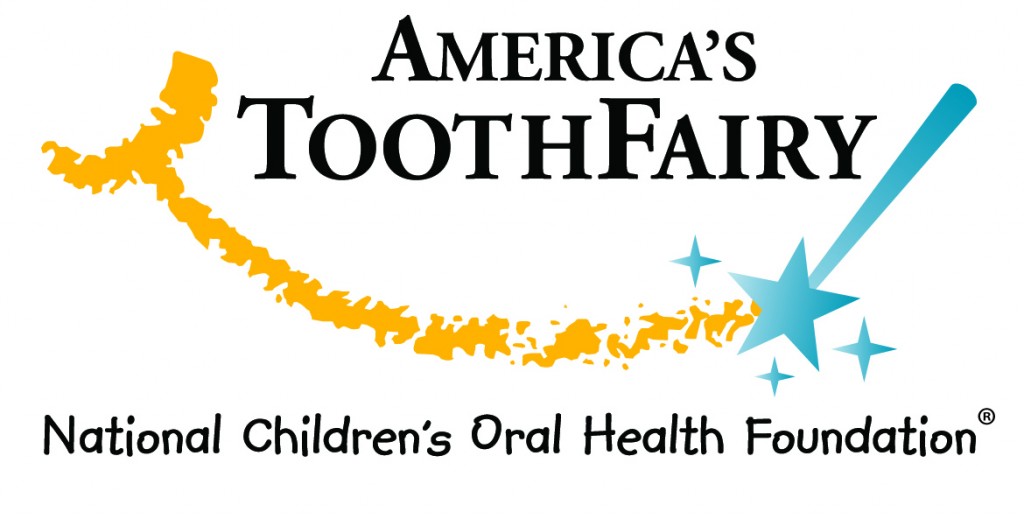 Make this year memorable and sweet without all the sugar with these fun tips for a healthy Halloween!
Tips for a Healthy Halloween from America's ToothFairy
Give 'em a treat without the sweet! Hand out sugar-free candy, toothbrushes or fun little toys to trick or treaters!
Make sure your child has a healthy meal before Halloween festivities to avoid snacking and a sugar overload!
If you are hosting a party, use healthy foods to make fun treats that the kids can enjoy. With a little fruit, some paper plates and toothpicks, children can create their own Monster Face. Melonballs or grapes make great monster's eyeballs, simply spear the melonballs with the toothpicks and poke through the paper plate. For the monster's nose, spear strawberries or orange slices, and for the monster's smile, a banana will do just fine!
For a healthy smile year round, remember to brush, and floss your teeth twice a day and visit your dentist once every six months! For children ages 6 and up, use a fluoride rinse.
Trick or Treat with America's ToothFairy this year and help raise awareness and support to protect young smiles and help kids in need!
Have a Happy Halloween and don't forget to follow America's ToothFairy on Facebook and Twitter!