The holidays are here! While it can be a time of excitement and joy, it can also be a busy and stressful time for many. Between all the shopping, light shows, holiday parades, family trips and surviving the holidays in general, it can also be tough to stay on top of saving money and your credit score.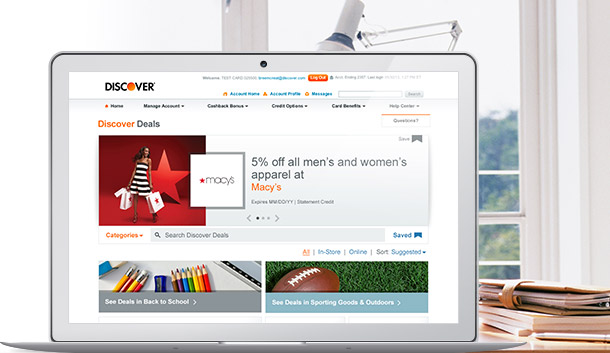 To help you save during the holiday season, Discover is available from the comfort of your own couch. Discover Deals, Discover's online shopping platform, is offering CashBack Bonus on online shopping & department stores through the end of December. This includes CashBack Bonus online at retailers such as: amazon.com, Walmart.com and other popular retailers, including Macy's and Nordstrom. Regardless of whom you are shopping for, Discover Deals has an offer for all of the people on your list.

In addition to saving big for the holidays, Discover resources help cardmembers stay on top of their credit by providing them with a Free FICO® Credit Score on monthly printed and online statements. To learn more about receiving your Free FICO® Credit Score and FICO scores in general, visit www.discover.com/FICO.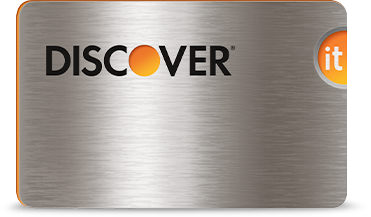 Shoppers this holiday season value using credit cards with robust reward programs. According to a recent independent poll commissioned by Discover, 40 percent of shoppers plan to use credit cards for most of their gift purchases. Among those, 87 percent will use different credit cards depending on preferred rewards offers, up from 76 percent in 2013.
Fun facts according to a recent independent poll commissioned by Discover:
More than half of shoppers, 57 percent, plan to have a budget in place for holiday purchases, up from 52 percent in 2013.
Consumers overall plan to stick within a budget, but are planning to spend more than in years past. Thirty percent of shoppers said they plan to spend more, up from 23 percent in 2011.
The majority of people using credit cards this holiday season, 55 percent, cited rewards as the biggest reason for doing so. Cash and retailer-specific were the most commonly cited favorites.
42 percent of people plan to spend $100 – $300 hosting holiday gatherings in their home.
50 percent of people are planning on inviting guests to bring a dish to share to help manage expenses for hosting gatherings in their home.
With the holiday season nearly over, I encourage you to spend wisely and be mindful of your expenses. Come January, you don't want to have an exorbitant amount of bills to pay off!
How are you saving money over the holidays?