This post is brought to you by Groupon. All opinions are my own.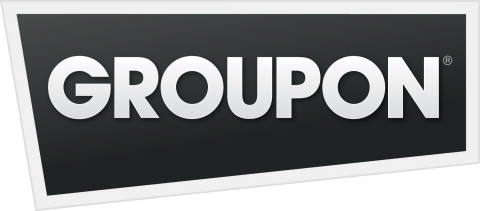 Just in time for all of your weekend shopping, Groupon has launched Freebies, a mobile coupon app available on iOS devices. The handy app makes it easier than ever to save money while shopping through Groupon — whether it's online, in a mobile app, or inside your favorite stores.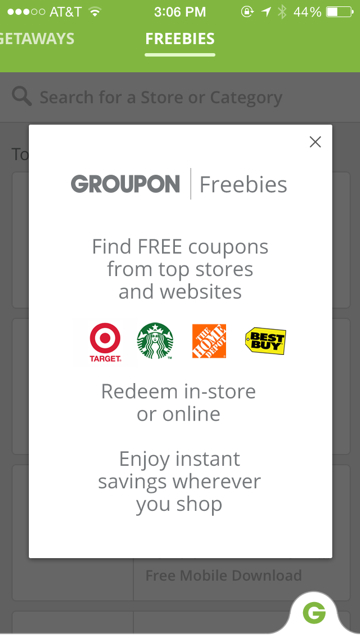 Groupon's Freebies includes more than 30,000 digital coupons, promotion codes, sales, giveaways and samples redeemable online or in-store via mobile devices from more than 6,000 leading national brands, spanning more than 245,000 physical locations.
Why You Need to Start Using Freebies
Makes it easy to save money while on the go — simply add coupons to your device while you shop and then show them to the cashier when you pay
Eliminates the need for multiple coupon apps taking up room on your iOS devices
Helps you save money and stick to a budget
No more clipping coupons!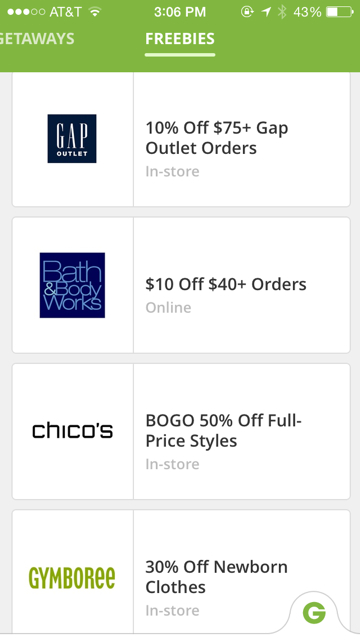 I already had the Groupon app on my iPhone, so it was easy to simply open the app and navigate to the Freebies tab to browse the coupons. I have been impressed with the wide selection of coupons available and how easy it is to navigate and find the coupons I am looking for.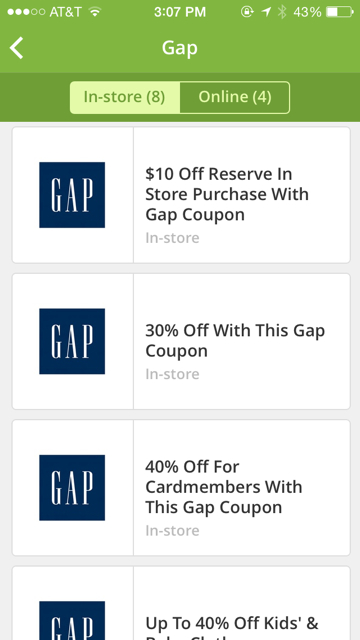 A nice feature of the app is it allows you to select to view in-store or online coupons. I can already see this coming in handy at stores like the Gap and Kohl's. For some reason I always seem to forget to bring the coupons they mail to me, so it will be super nice to be able to just show the coupons via the app.
Here are some great deals you can find on Freebies right now:
GAP: 30% off full-priced items Exp: 6/15
Best Buy: 20% off small appliances Exp: 8/23
Sephora: Select Free Samples Of Your Choice Exp: 9/15
Stein Mart: 20% off single sale item Exp: 6/15
Kohls 20% Off Storewide or Sitewide Exp: 6/15
For all of you Android users out there, don't fret — the app will be availble for download later this summer.
Want to give Freebies a try? You can download it for free here.