As moms, we tend to put everyone else's needs before our own. It's not necessarily a bad thing — after all it's our maternal instinct — but sometimes our own health suffers as a result. From forgetting to eat breakfast because we're so focused on getting our kids to school on time, to skipping our daily workout to take our kids to soccer practice, to not drinking enough water because we're constantly on the go, it's easy to get distracted and forget to take care of ourselves. It's time that we stop that! In order for us to be the best moms/wives/sisters/friends/etc., we need to put our own health first sometimes. That starts with making sure we are eating healthy and staying hydrated!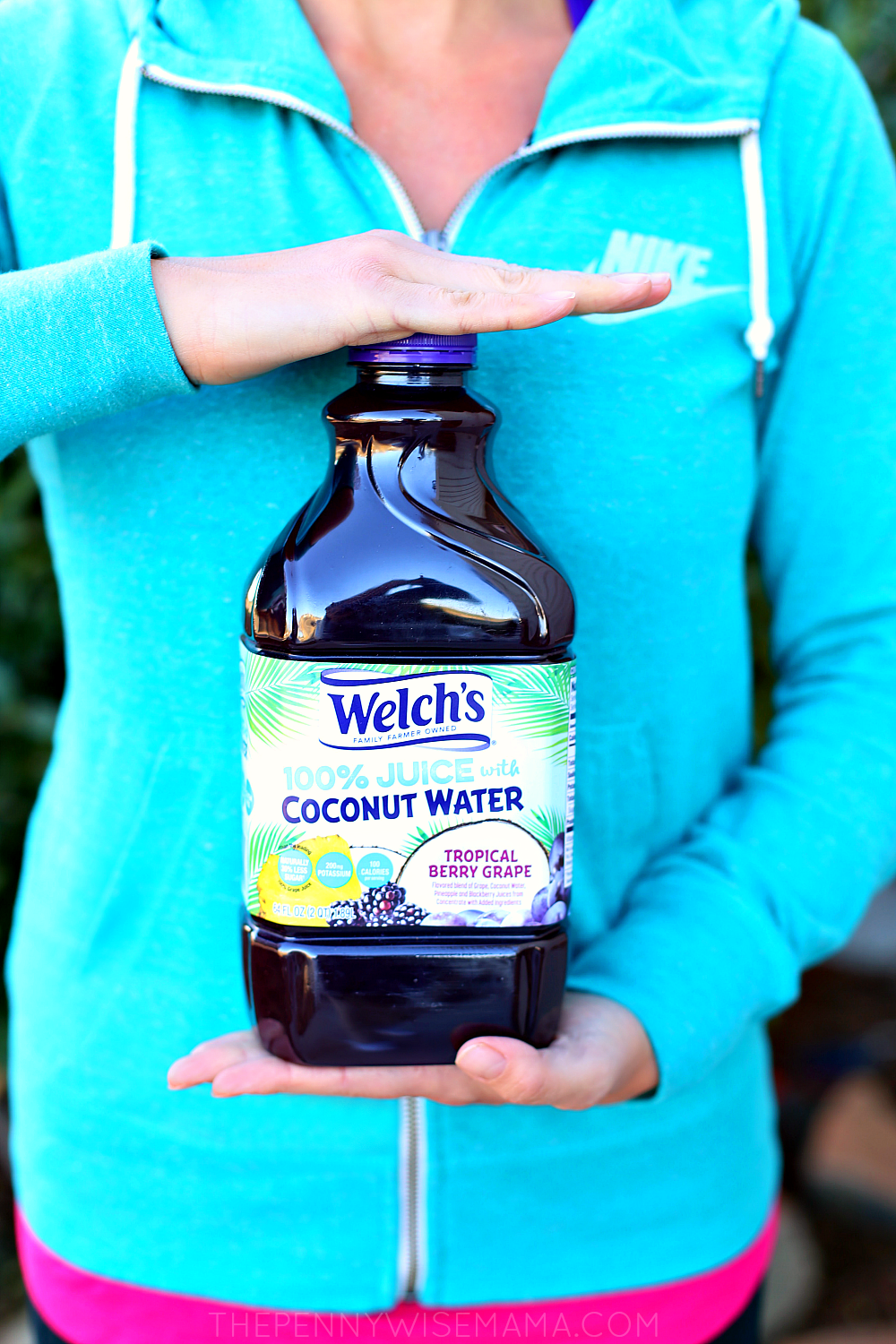 We all know that drinking plenty of water each day is important. It's essential for keeping our bodies hydrated and functioning at an optimal level. If you struggle with staying hydrated, here are some of my favorite tips to help you out:
Start Your Day with a Glass — Before you eat breakfast or have your morning cup of coffee, drink a full glass of water. This will not only help with digestion, it will also help your body start the day off on the right track.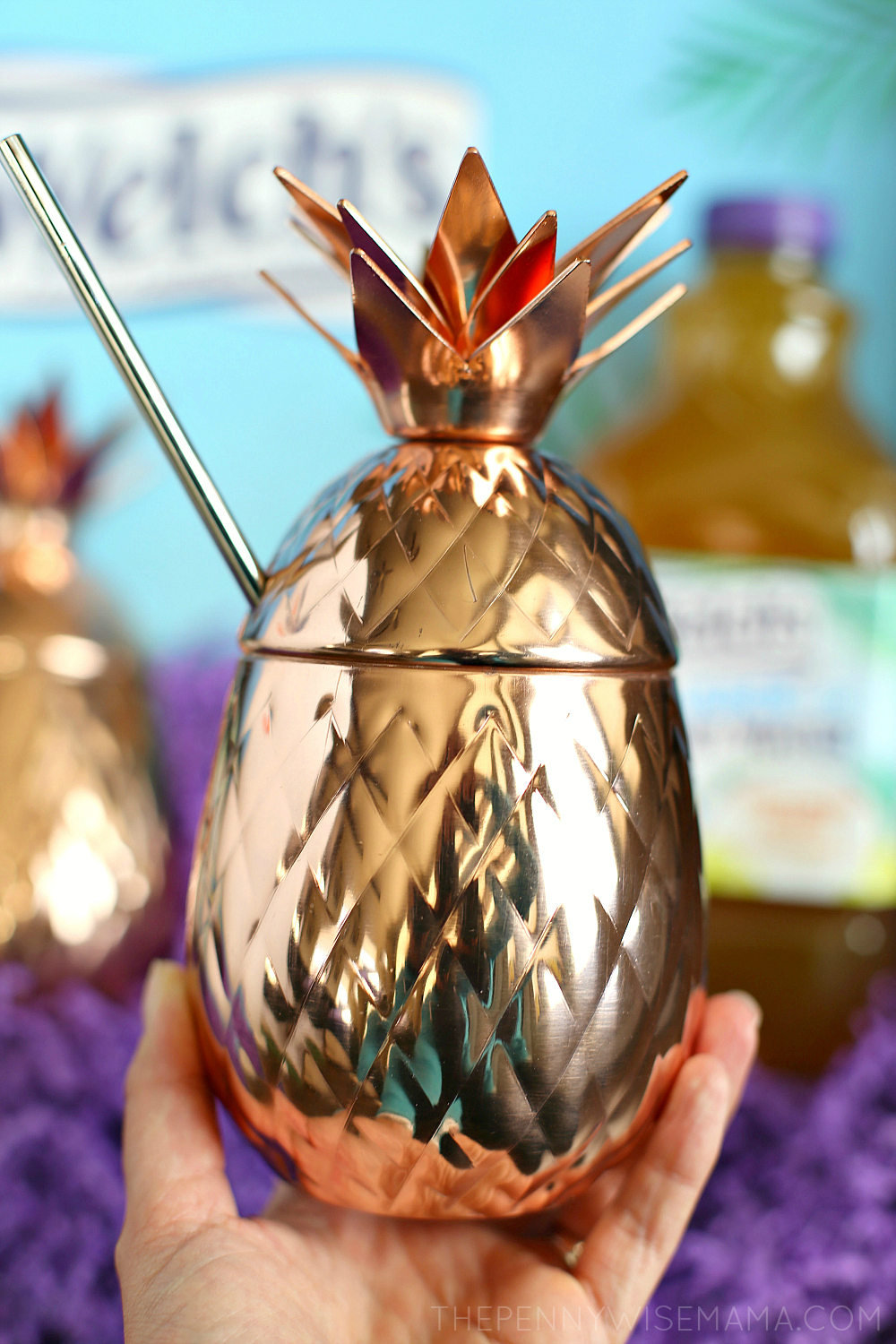 Drink it Cold — Cold water tends to taste better, making it easier to drink. If you don't have access to ice cubes throughout the day to keep your water cold, you could either freeze your water bottle, or better yet, purchase a double insulated tumbler that will keep your water cold for 10+ hours. It's also more fun to drink out of a fun cup, like this rose gold pineapple tumbler. I'm so in love with mine!
Eat More Fruits & Veggies — There are plenty of fruits and vegetables that have a high water content, such as watermelon, grapefruit, strawberries, tomatoes, cucumbers, celery and iceberg lettuce. Eating them will count towards your daily water goal and the best part is they are full of nutrients too!
Track Your Consumption — It's easy to forget to drink water when you are busy. If you have trouble remembering to stop and have a glass, or you simply enjoy a challenge, there are plenty of apps out there to keep track of your water consumption each day.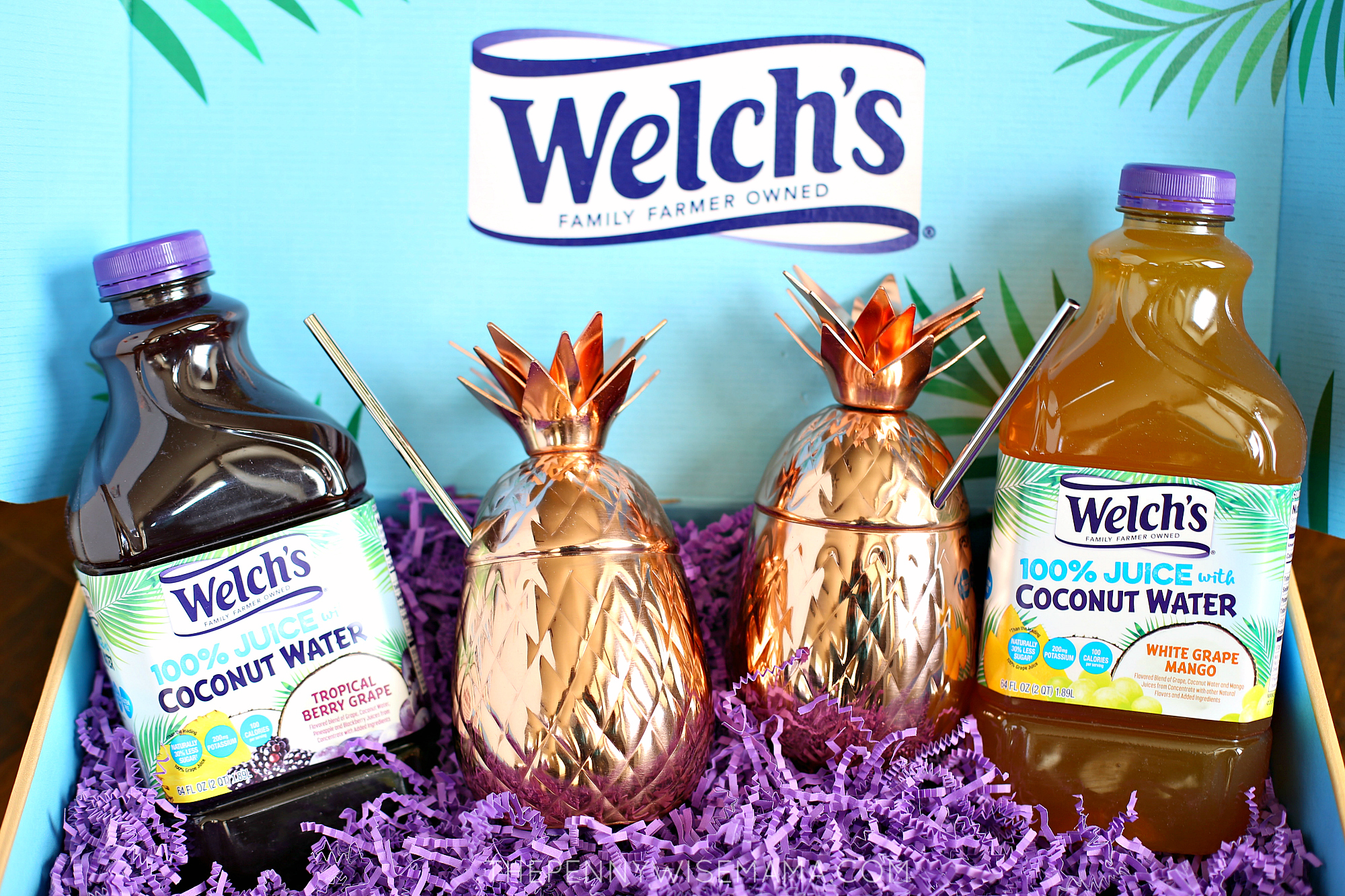 Drink Coconut Water — Coconut water is incredibly hydrating, especially before and after exercise. The only thing is you may not like the taste. It seems people either love it or hate it. If you're like me and can't get past the taste, I found an amazing alternative — Welch's 100% Juice with Coconut Water. It has the same great taste of 100% juice, with all the added benefits of coconut water, and naturally 30% less sugar. The great thing is it's made right here in the USA, using grapes grown by family farmers.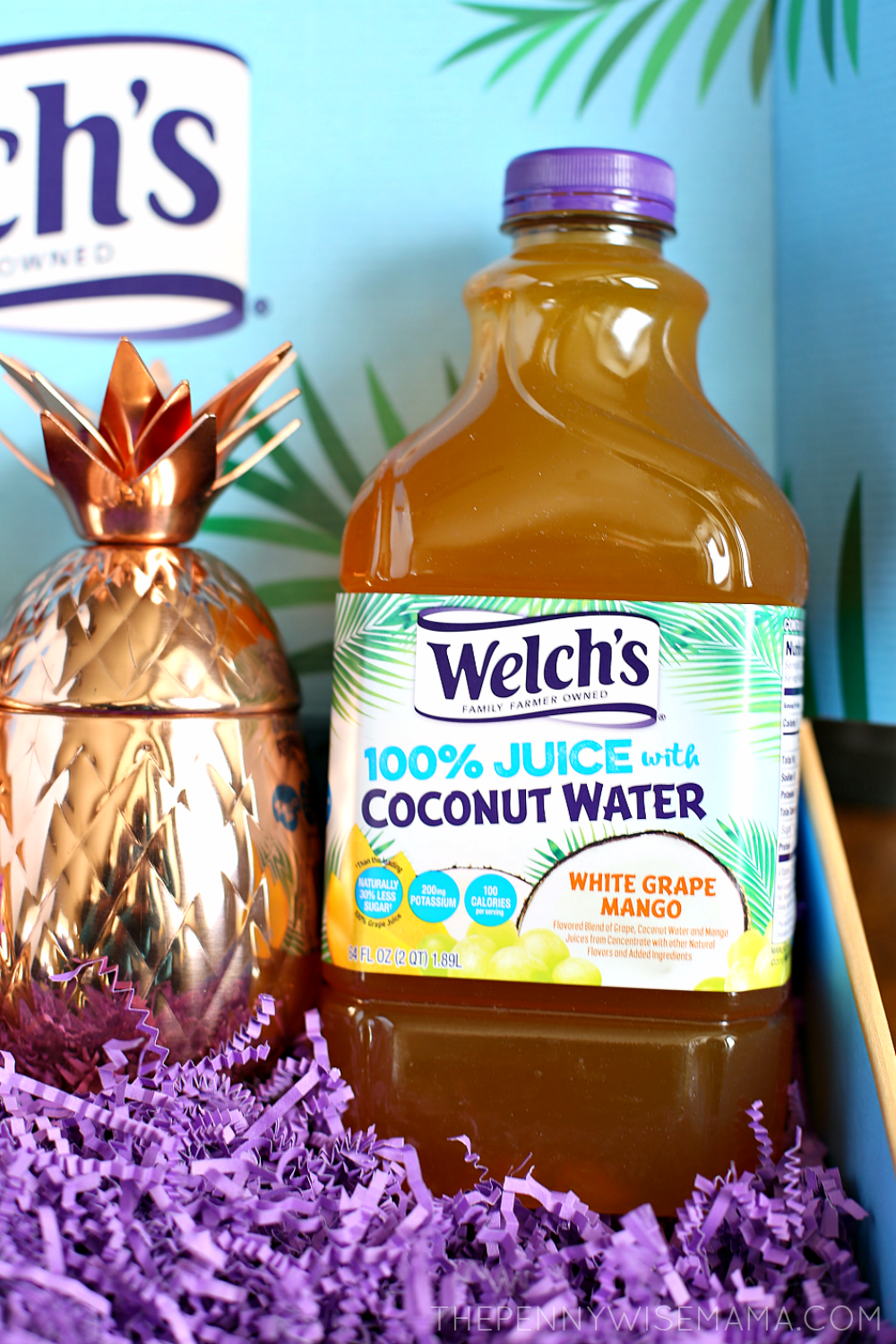 Another reason to love Welch's 100% Juice with Coconut Water is it only has 100 calories per serving, so you don't have to feel guilty about drinking it. It tastes delicious and it's so refreshing, especially after a tough workout. I look forward to drinking a glass when I get home from the gym!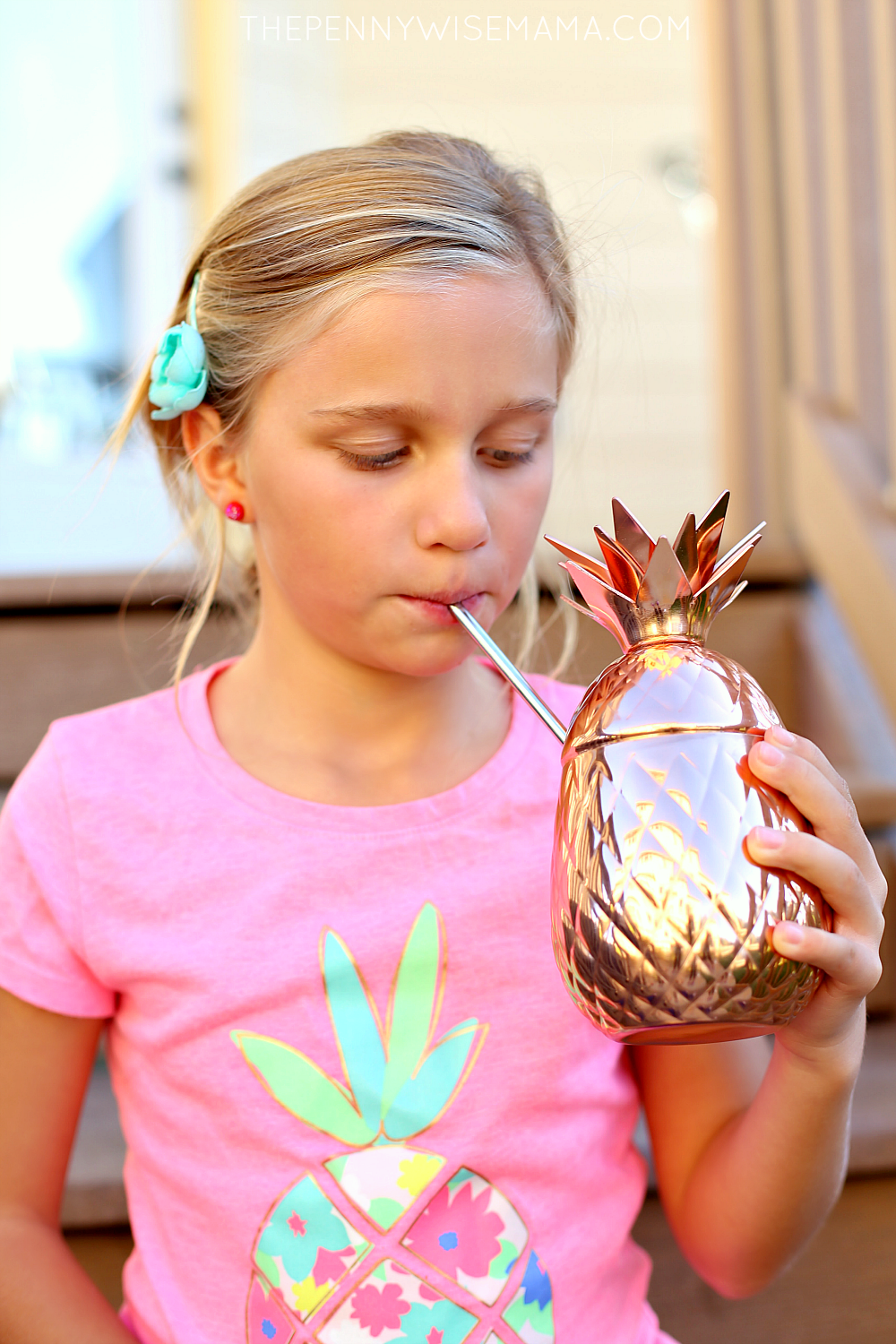 I'm not surprised that my kids love it too. They think it's yummy, and with 2 servings of fruit in every 8 oz glass and no added sweetener, sugar or artificial flavors, I can feel good about them drinking it.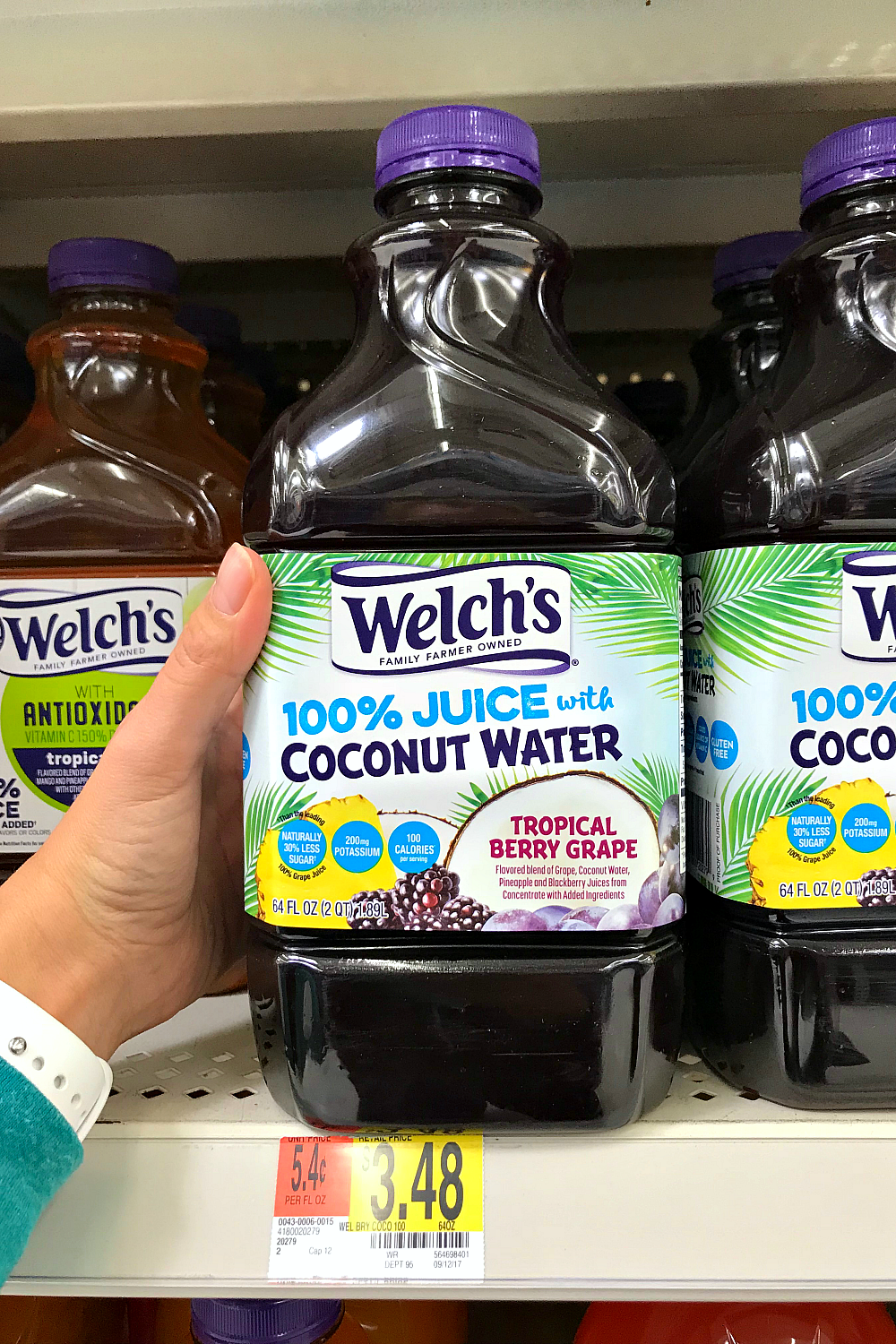 Welch's 100% Juice with Coconut Water comes in two delicious flavors — Tropical Berry Grape and White Grape Mango — and is available at retailers nationwide. I found mine at Walmart. Click here to find it in a store near you!
Which flavor are you most excited to try?