By the end of the week I am exhausted. Between school, sports practices, dance class, and everything else in between I am ready for a break by the weekend.
To make my week a little easier, I try to come up with a few quick and easy meals that we can eat for lunch on-the-go or on busy nights.
I still want my kids to eat healthy, so I try to make sure that they eat a balanced diet even when the meals aren't made from scratch.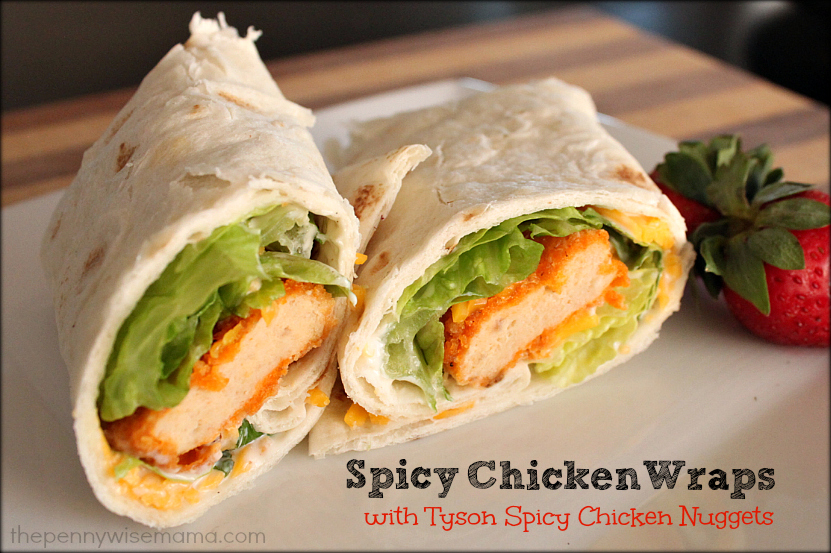 That's why we were excited to learn that Tyson has come out with two new varieties of gourmet chicken nuggets — Cheesy Chicken Nuggets and Spicy Chicken Nuggets.
My kids are huge fans of chicken nuggets and I love how they are so easy to incorporate into quick and easy meals, so we were excited to try the new varieties.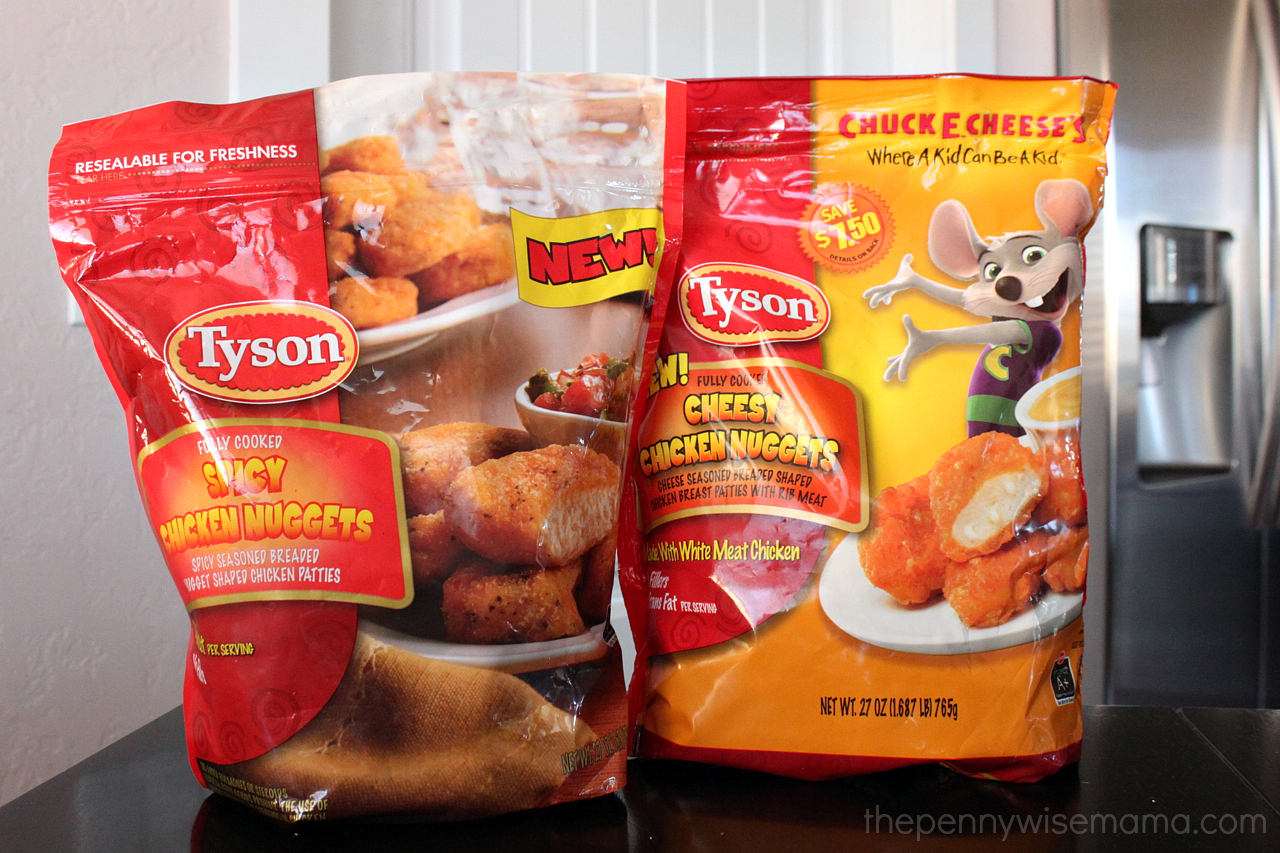 The other day I went to Walmart to do my weekly grocery shopping and while I was there I picked up a bag of Tyson Cheesy Nuggets and Tyson Spicy Nuggets.
I knew the kids would probably prefer the Cheesy Nuggets over the Spicy Nuggets and would be content eating them plain with some dipping sauce.
I, on the other hand, have this major obsession with Wendy's Spicy Chicken Go Wraps, so as soon as I saw the Spicy Nuggets I knew I had to try and recreate my favorite wrap.
My version of Spicy Chicken Wraps turned out to be super easy to make. In fact, they are very similar to the wraps I made with Tyson Chicken Fries.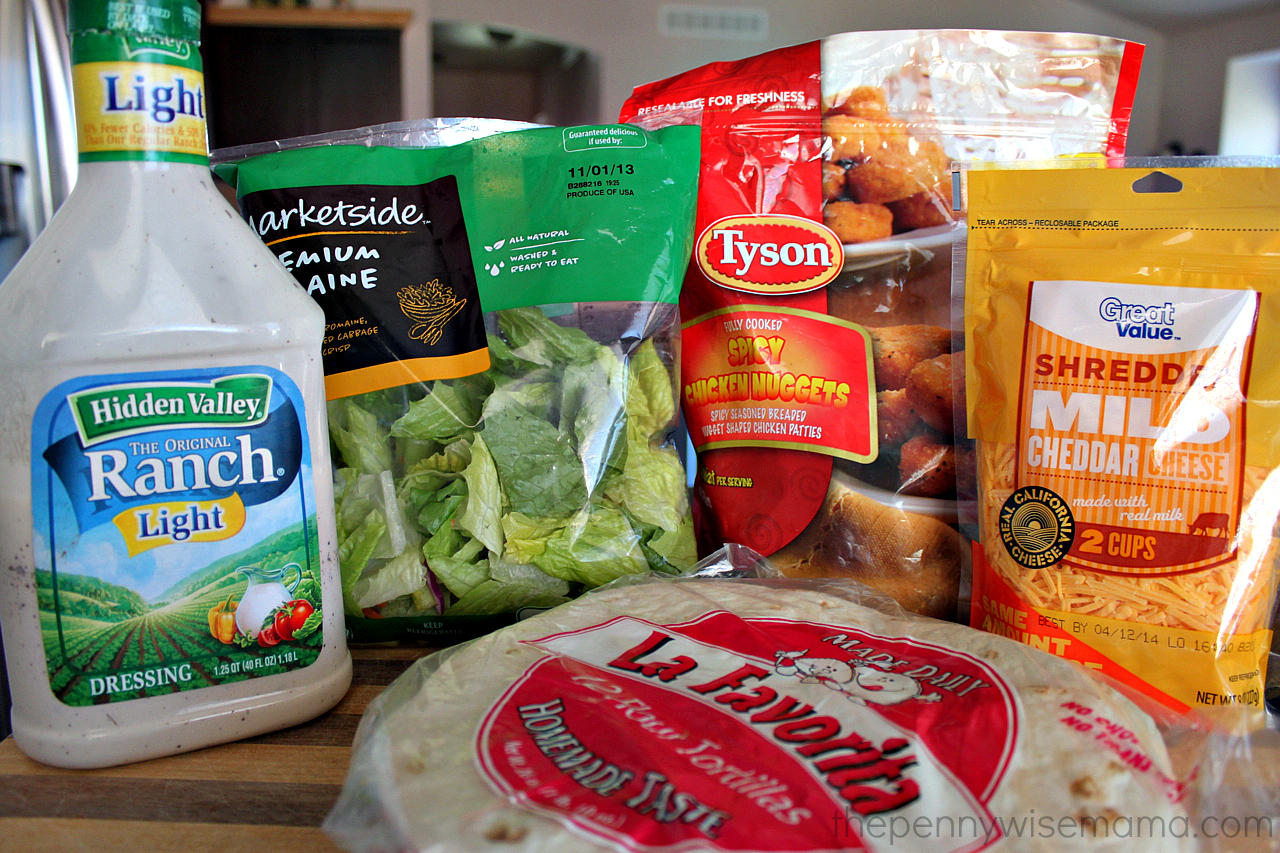 I used flour tortillas, romaine lettuce, shredded mild cheddar cheese, light ranch dressing, and Tyson Spicy Nuggets.
The nuggets only need to be microwaved for 1 minute so they really help make this an easy and quick meal.
We made our wraps for lunch yesterday and they only took a few minutes total to put together.
They were super yummy and had the perfect amount of spice. They are going to make a great substitution for my favorite fast-food wrap when I'm in need of a quick-fix!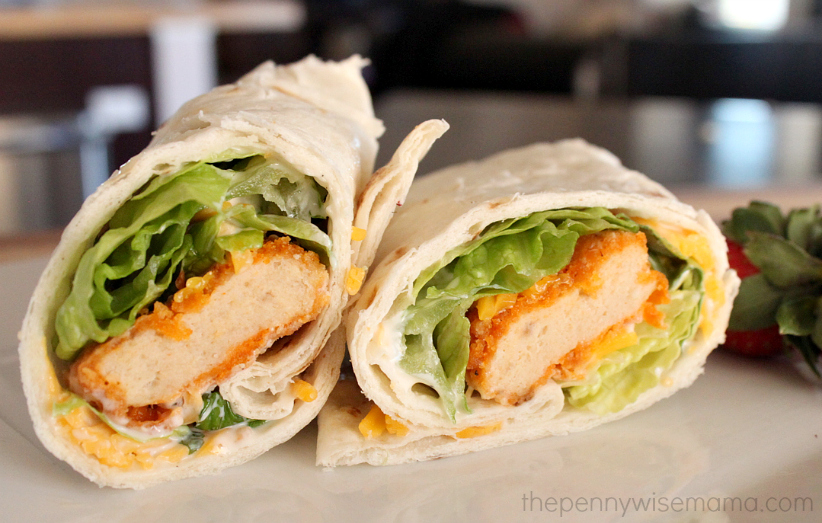 To make the wraps, simply take a tortilla and add romaine lettuce, a few cooked Tyson Spicy Chicken Nuggets, a sprinkle of cheddar cheese, and top with light ranch dressing. Then roll up and enjoy! So easy and delicious!
The Spicy Chicken Nuggets are too spicy for the kids, so while my husband and I enjoyed our wraps, the kids enjoyed the Cheesy Chicken Nuggets with ranch and a side of grapes.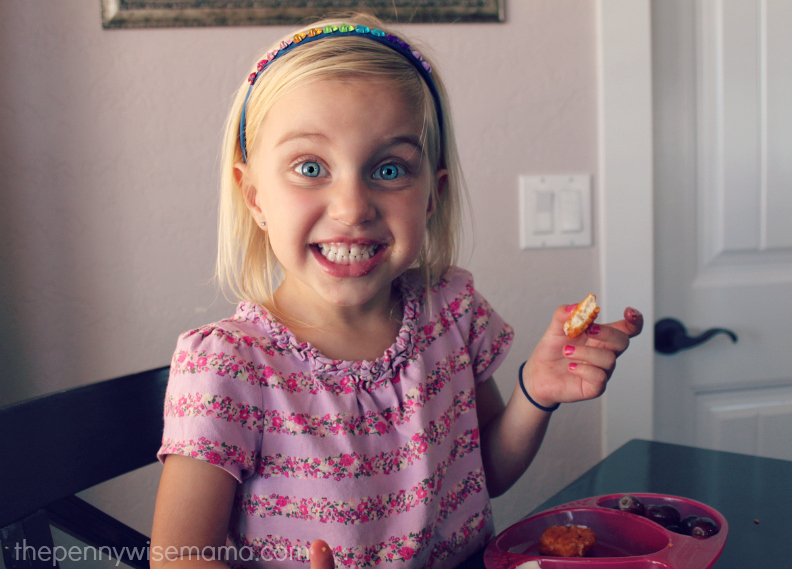 They kept telling us how yummy the new nuggets were, and of course, begged for more. They were a huge hit, so we will definitely be purchasing more!
If you are looking for quick and easy meal options, I would recommend trying out Tyson's new gourmet chicken nuggets.
Both the Cheesy Chicken Nuggets and Spicy Chicken Nuggets make a great addition to salads, wraps, and sandwiches. They are even yummy by themselves with a little dipping sauce.
Try them out and let me know how you incorporated them into your meal!