These dinner rolls are delicious and easy to prepare. There's nothing healthy about them, but they sure hit the spot when you are craving a warm, fluffy roll. Read on to see how to make them!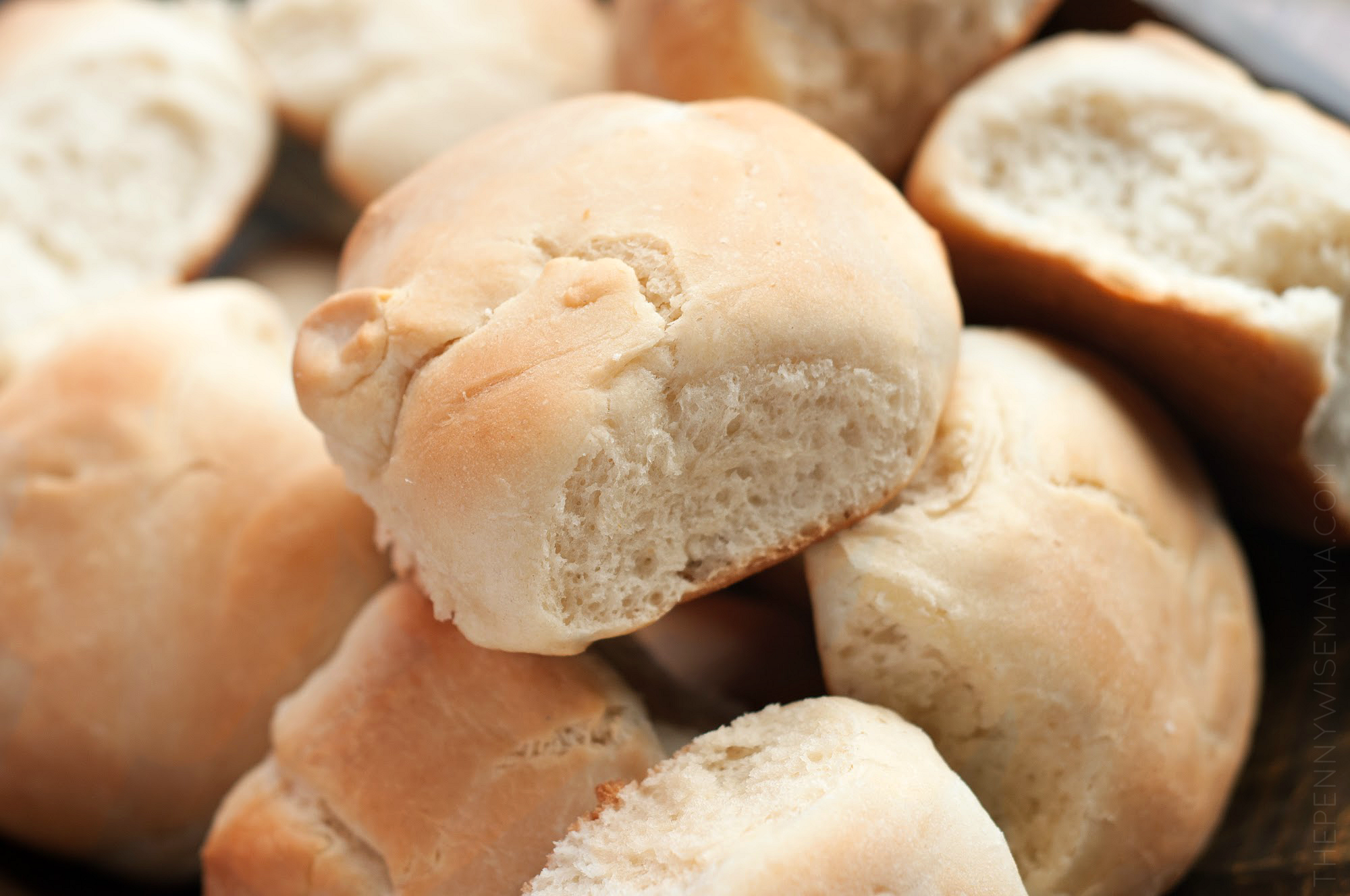 I'm all about saving time in the kitchen, but when it comes to dinner rolls, I prefer to skip the prepackaged kind and make mine from scratch. It takes a little more time but they are SO much better!
Served hot out of the oven with butter or jam and paired with one of your favorite home-cooked meals, these rolls do not disappoint. Your family will love them!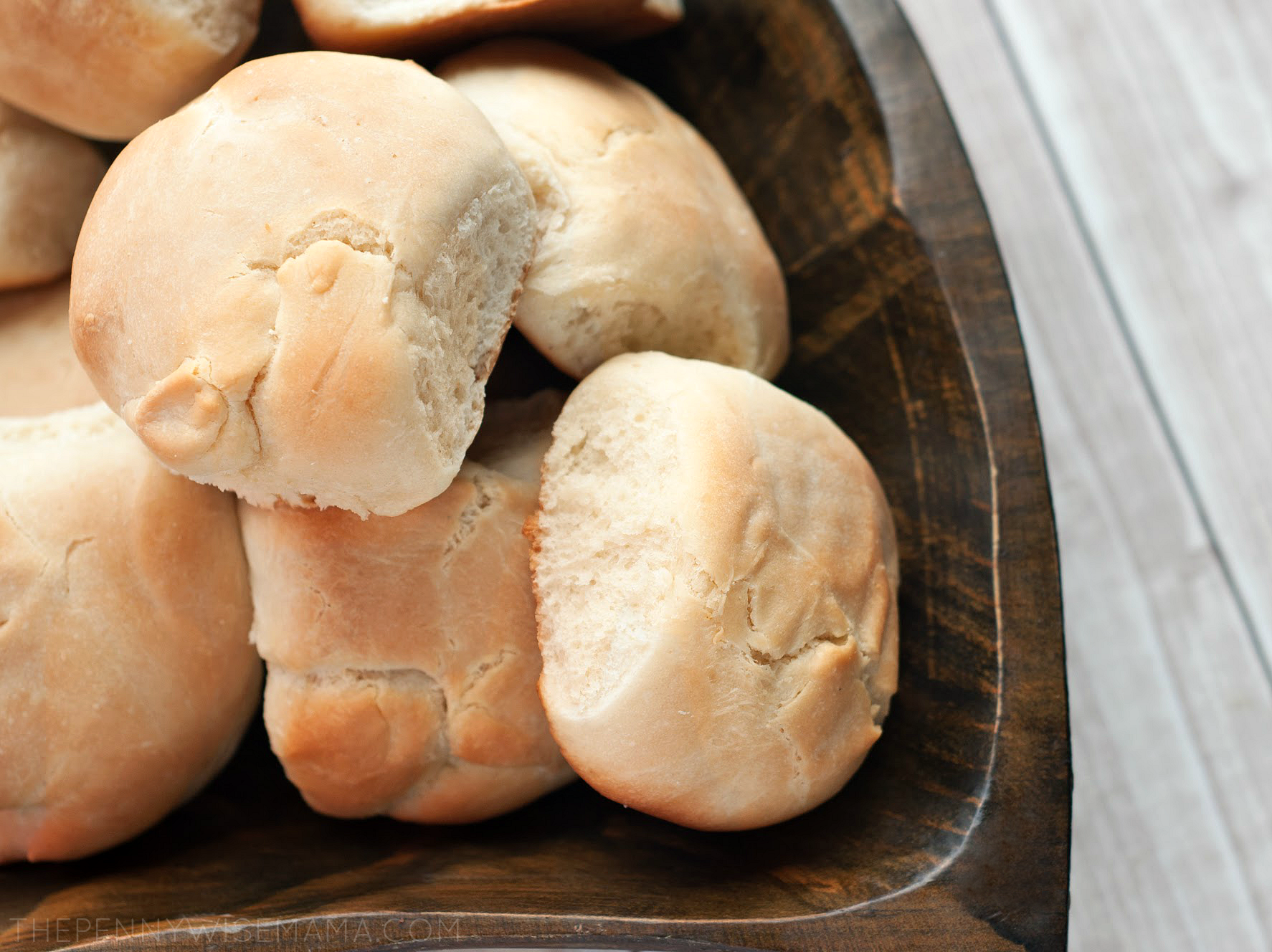 These rolls are simple to prepare and you probably have most of the ingredients needed to make them on hand. If you're short on time, you can make them ahead of time and warm them up in the oven for a few minutes on low when you're ready to eat.

Quick and Fluffy Homemade Dinner Rolls
Author:
The PennyWiseMama
Ingredients
¾ cup milk
4 tbsp. unsalted butter (plus 1 tbsp. for basting)
¾ cup hot water (110°F)
1 tbsp. active dry yeast
4 tbsp. granulated sugar
4 cups all purpose flour
1½ tbsp. salt
Instructions
Melt together the milk and butter in microwave. While the mixture is melting, turn your hot water on, and preheat the oven to 170°F.
In the bowl of a stand mixer with dough hook attachment, add the milk/butter mixture to the bowl, then add the water.
Add the yeast and stir with spoon. Let sit 5 minutes or until the mixture starts foaming and bubbling (tells you that it is alive).
Add the sugar and let sit again for 2 minutes (sugar feeds the yeast!).
Add 2 cups of the flour and mix until incorporated. Add salt (salt kills yeast, add it last when possible). Add the other two cups and knead the dough for 5 minutes.
Cover dough with saran wrap and let sit for 5 minutes to rise.
Spray a 9X13 pan with cooking spray.
Cut the dough ball into 12 pieces and softly form the pieces into balls. No, perfection isn't needed.
Set pan in oven for 20 minutes to rise or until rolls have risen about an inch above the pan.
Turn the oven up to 350°F. Bake for 15 minutes, then baste the tops with butter. Continue cooking for 5 minutes or until the tops are golden brown.
Remove from oven and enjoy!
Try them out and let me know what you think!