I scream, you scream, we all scream for ICE CREAM! During the hot summer months, there is no better treat than ice cream to help you cool off. We've been enjoying it almost daily, and now that it's National Ice Cream Month, I don't have to feel guilty about it!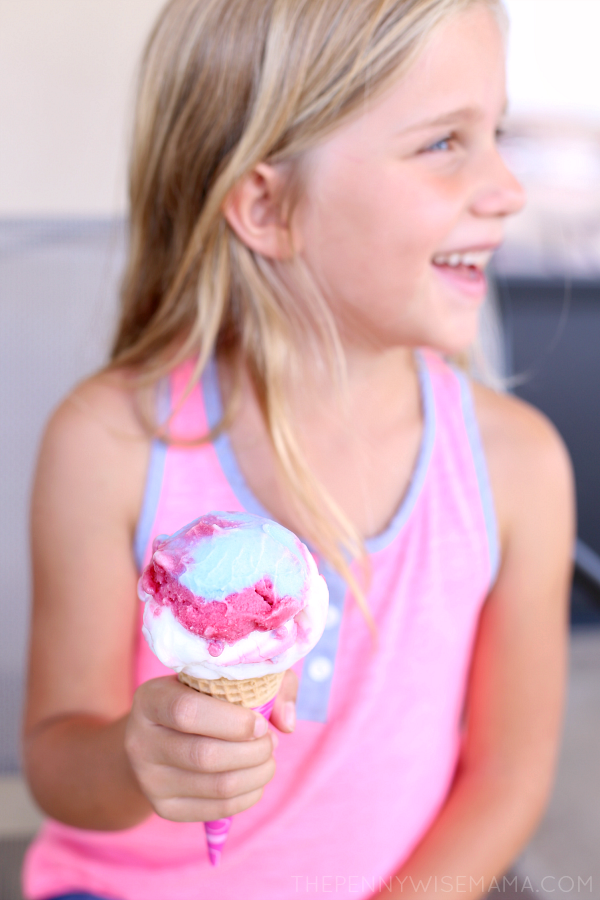 Most of the time we enjoy ice cream at home (it's cheaper that way), but at least once a week we like to go out for ice cream treats as a family. The kids think it's way more fun and I would have to agree! Baskin-Robbins is one of our favorite ice cream shops, but we don't get to go there too often since it is in another town. Last weekend we finally had a chance to stop in and enjoy some ice cream cones before heading to the lake. We got to try the new USO Patriot Pop flavor that Baskin-Robbins launched earlier this month and it was so yummy!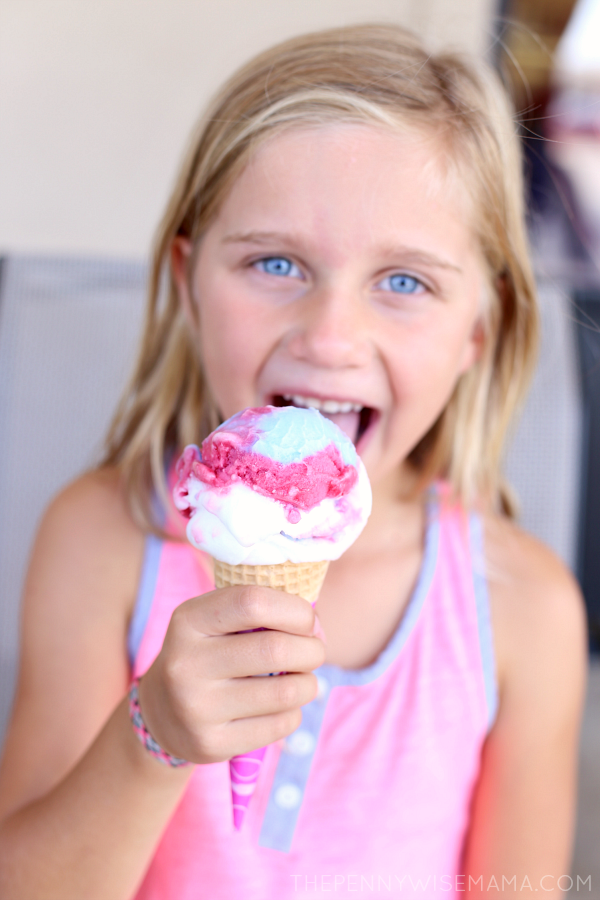 USO Patriot Pop is red, white and blue and features cherry, lemon and blue raspberry-flavored ices. You can order it by the scoop or in a refreshing float. The combination of cherry, lemon and blue raspberry creates a tart, yet sweet flavor that is so refreshing on a hot day!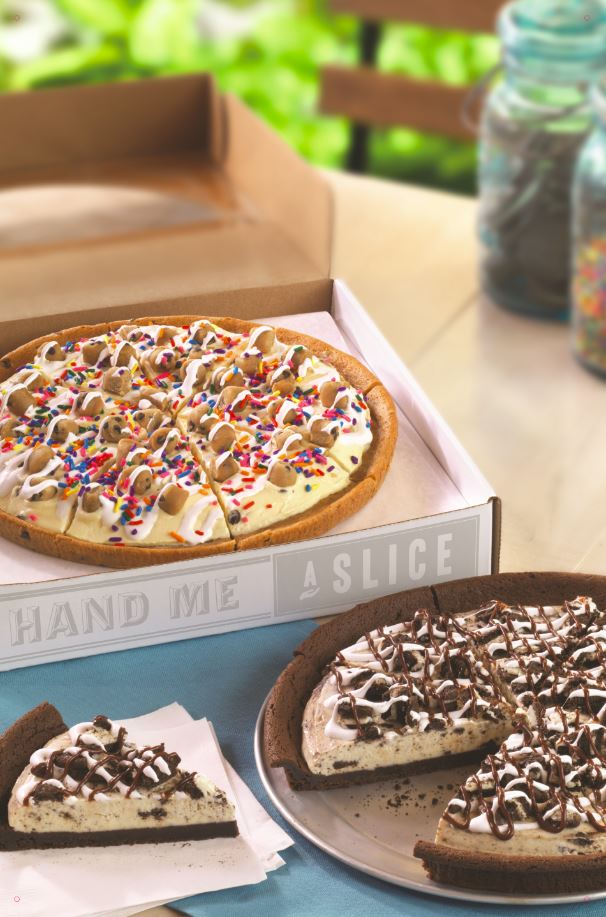 While we didn't have a chance to try it, Baskin-Robbins also launched Polar Pizza this month, an ice cream treat that you can eat like a pizza! You can choose from four delicious flavor combinations: OREO® Cookies 'N Cream, Peanut Butter 'n Chocolate and REESE'S® Peanut Butter Cup, Jamoca® Almond Fudge and HEATH®, and Chocolate Chip Cookie Dough. You even have the option to create a customized Polar Pizza by combining a tasty Chocolate Chip Cookie or Double Fudge Brownie crust with your favorite ice cream flavor and any combination of fun toppings.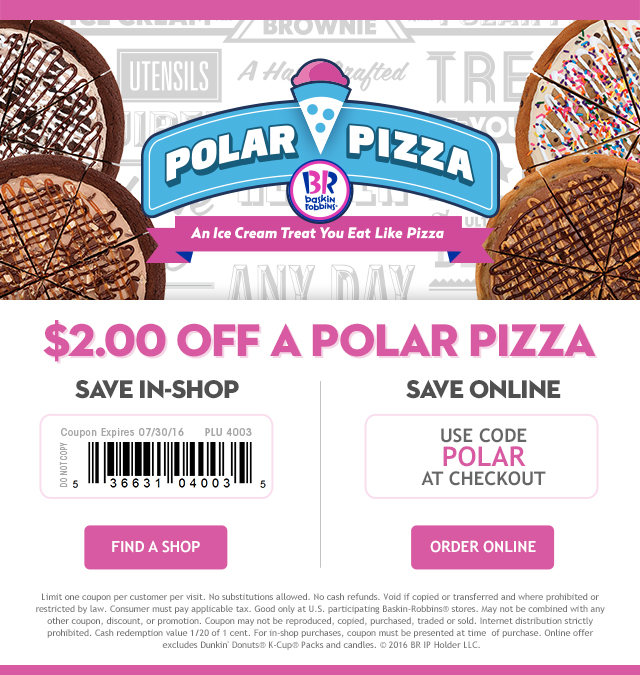 Use this coupon to save $2.00 on your next Polar Pizza purchase!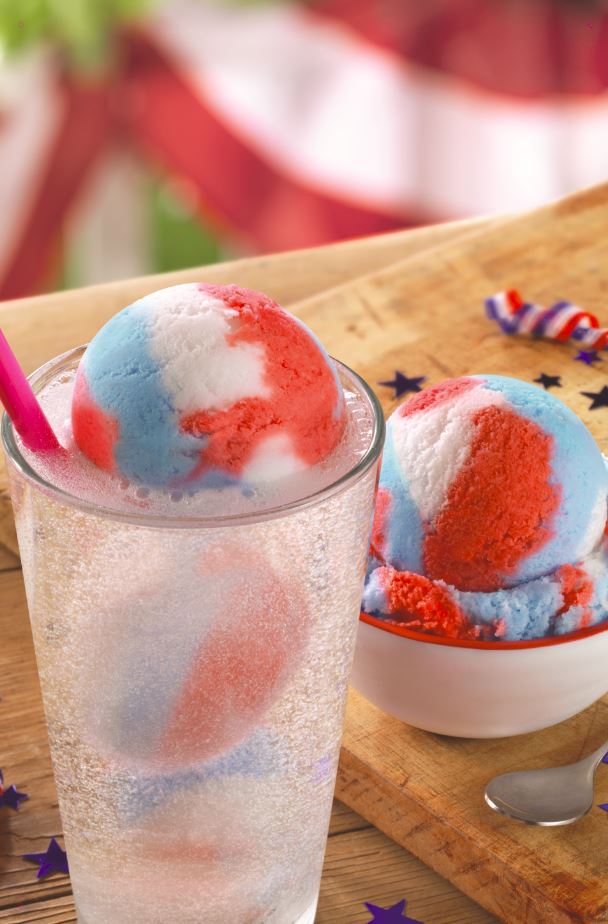 National Ice Cream Day is coming up on Sunday, July 17! In honor of the USO's 75th anniversary, Baskin-Robbins will donate 75 cents from every ice cream float sold on National Ice Cream Day to the USO in honor of all service members, veterans and their families. The donations will go towards supporting the USO's mission of connecting America's military to their family, home and country, no matter the circumstances.
I encourage you to visit your local Baskin-Robbins on July 17, not only to enjoy a delicious treat on National Ice Cream Day, but also to support and show appreciation to the more than 1.3 million active duty service members around the world. Baskin-Robbins hopes to send 1 MILLION messages of support to our service members. Visit www.uso.org/baskin-robbins to learn more!
Have you tried the new USO Patriot Pop flavor or Polar Pizza at Baskin-Robbins?
This post is sponsored by Baskin-Robbins in conjunction with Blog Meets Brand and I have been compensated for my participation. All opinions are my own.