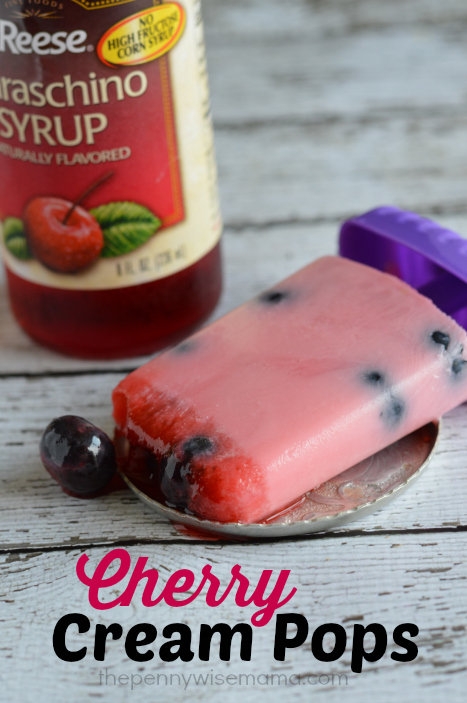 Summer is finally here! We have been enjoying the sunny days and warmer weather, but it sure has been hot these past couple of days. We have been fighting the heat with the pool and lots and lots of popsicles. Most of the time I just buy frozen pops for the kids to enjoy, but it's always fun to break out the molds and make our own.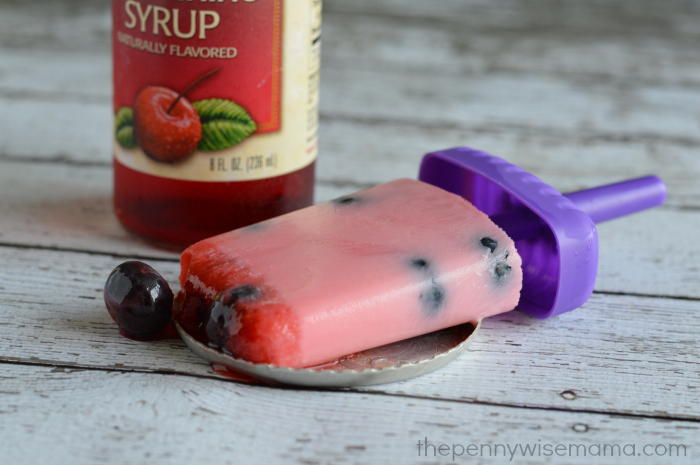 If you like creamsicles, I think you will really enjoy this simple recipe that combines milk, cherry syrup, and fresh blueberries to make a handful of yummy frozen pops. They are perfect for hot summer days and the best part is they are super easy to make. You can easily substitute the blueberries for any fresh fruit and you can use low-fat milk if you prefer, although whole milk creates a creamier pop.

What is your favorite kind of frozen pop?