Now that the holidays are over and my kids are back in school, I'm excited to get back into a routine. Over the holidays, we ate out a lot and overindulged in too many savory foods and sweet treats. It was a lot of fun but now I'm anxious to get back on track. One of my goals for the new year is to make dinner for my family at least five nights per week. I've been on the lookout for new recipes that are easy to prepare, especially on busy week nights.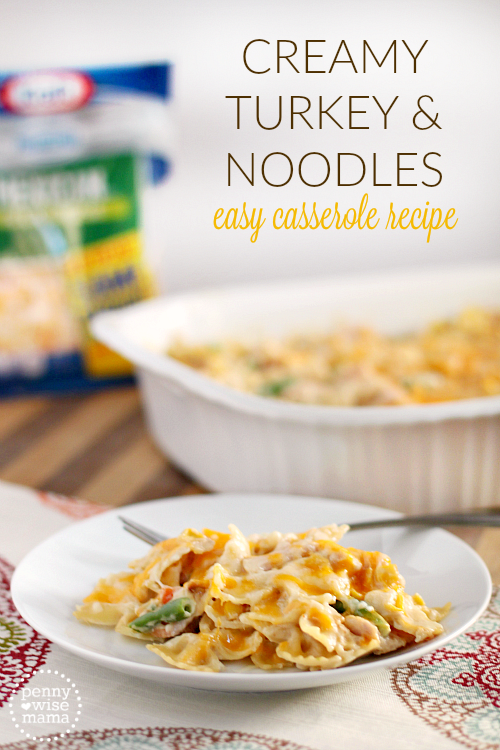 Kraft makes it easy to cook delicious, wholesome meals for your family with their assortment of free, printable recipes. They have so many great ones to choose from! I knew I had to make the Creamy Turkey & Noodles for my family. My kids love anything with noodles and cheese and this recipe doesn't fall short from being amazing.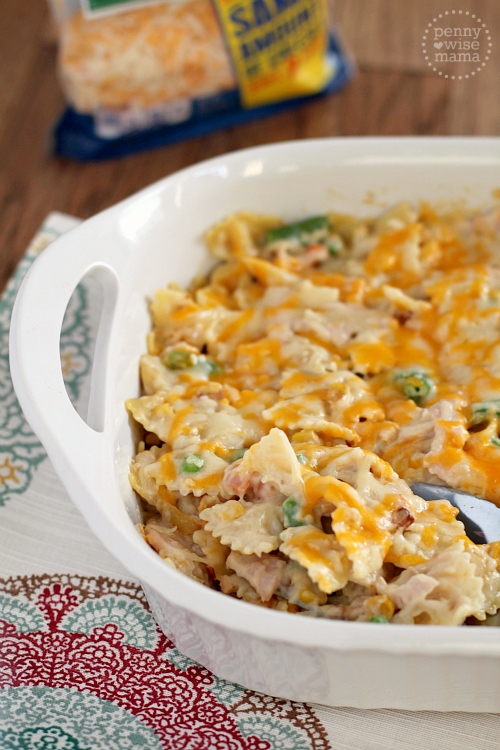 This casserole is creamy, delicious, and best of all, it is filled with mixed veggies — great for those picky eaters! It's a meal the whole family will enjoy and it's super easy to make.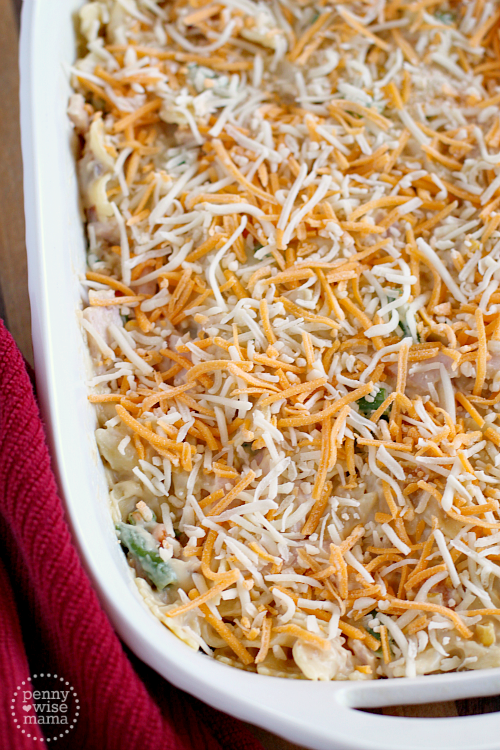 You probably have most of the items needed to make this recipe on hand — bowtie pasta, butter, onion, frozen mixed vegetables, flour milk, OSCAR MAYER CARVING BOARD Oven Roasted Turkey Breast (or leftover cooked turkey or chicken), condensed cream of chicken soup, sour cream, and KRAFT Shredded Three Cheese with a TOUCH OF PHILADELPHIA. My store didn't have this cheese in stock, so I used KRAFT Shredded Mexican Four Cheese and it was delicious!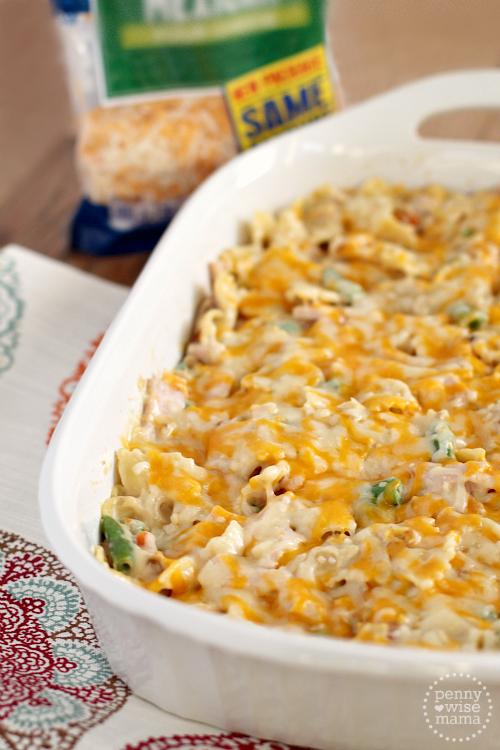 This recipe makes two 13×9-inch pans — enough for 16 servings. It's great for large family gatherings or you could even make one pan and freeze the other! I opted to cut the recipe in half to make just one 13×9-inch pan. That was the perfect amount for my family of five. We even had leftovers that we enjoyed the next day for lunch.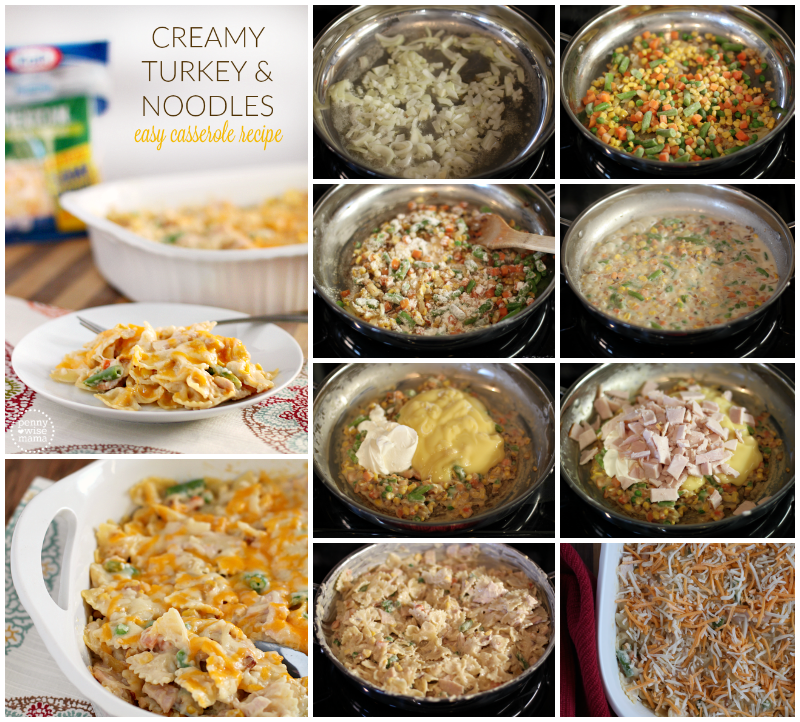 With just 30 minutes of prep and 30 minutes of bake time, this casserole is quick and easy to prepare on those busy weeknights. Save time by preparing it ahead of time and then popping it in the oven when you are ready. It comes out warm and creamy and deliciously cheesy — the ultimate comfort food! My whole family loved it and I'm sure yours will too.
Make every day delicious with Kraft! Find more great recipes by visiting the Kraft Hub. You'll find tasty appetizers, desserts and main dishes the whole family will enjoy. You'll also find coupons to save on all of your favorite Kraft products!
What's your go-to casserole for busy weeknights?
This post is sponsored by Lunchbox. All opinions are 100% my own. #CookingUpHolidays