Looking for a unique holiday gift idea that you can throw together in a pinch? I've got you covered with this DIY Decadent Dessert Holiday Gift Basket! Featuring products from the new Signature RESERVE™ line, this gift basket offers ultra-premium products that are unique, authentic, and expertly curated for everyone on your list. Best of all, it is quick and easy to put together!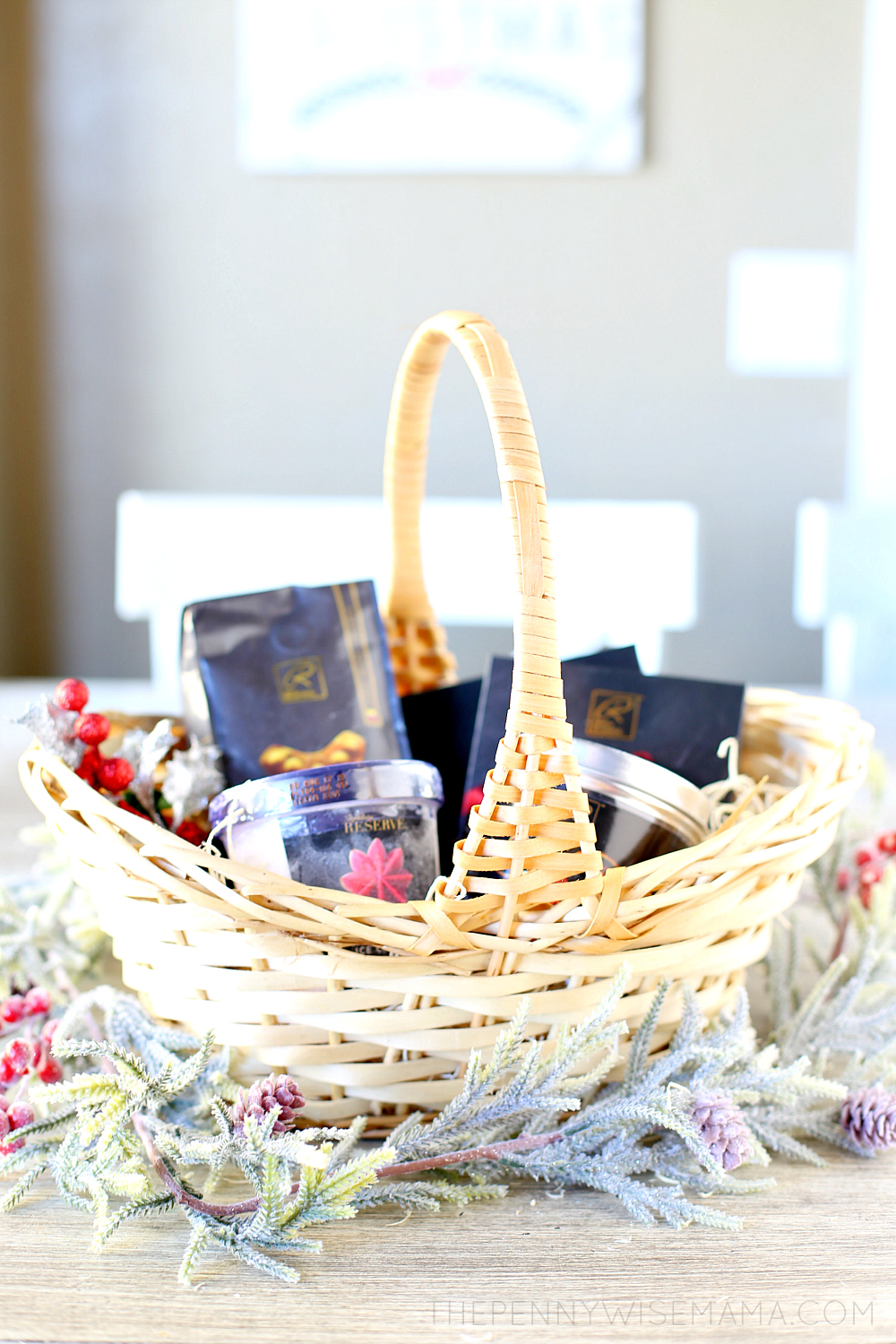 I love this time of year because it inspires me to get creative with my holiday gifting. I'm not a super crafty person, but I do enjoy curating my gifts. This can be a bit of a challenge, however, when it comes to buying gifts for people that I don't know that well, such as teachers and delivery drivers.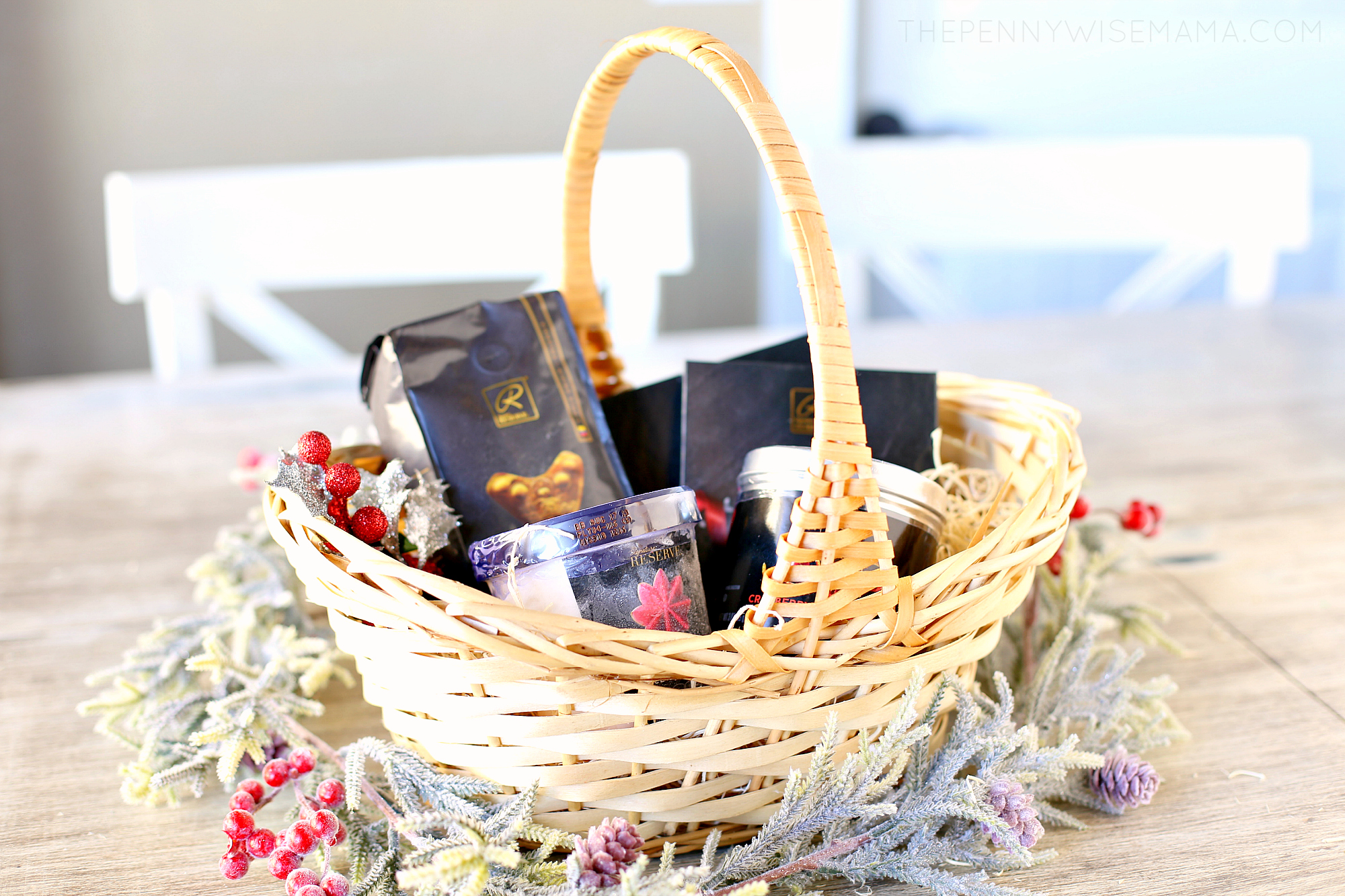 I've found that gift baskets make the perfect holiday gift for just about anyone. They are easy to customize and put together, and you can save money by making them yourself.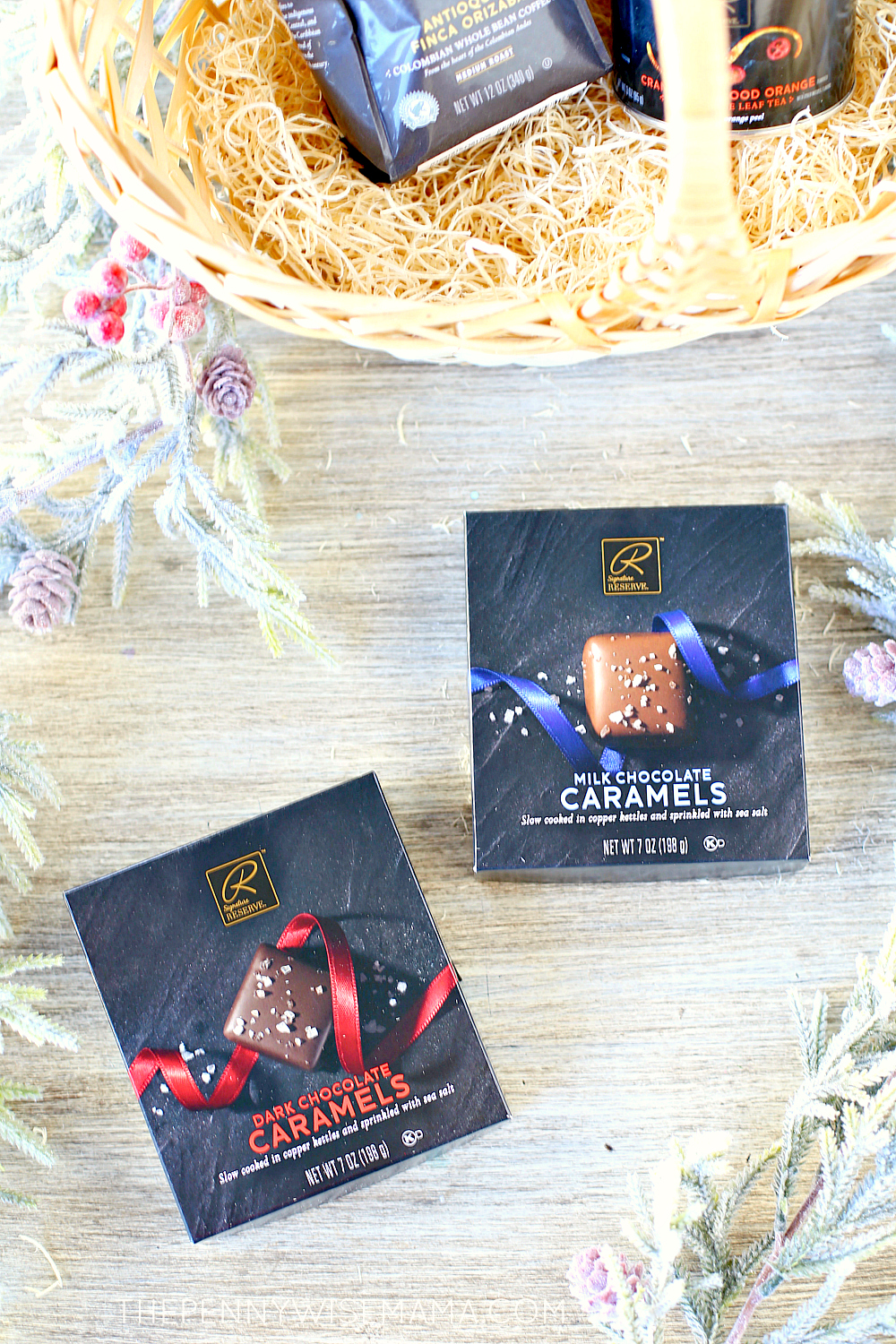 There are so many different types of holiday gift baskets that you can make, but who doesn't love one filled with decadent desserts, like Signature RESERVE premium ice cream and chocolate covered caramels?!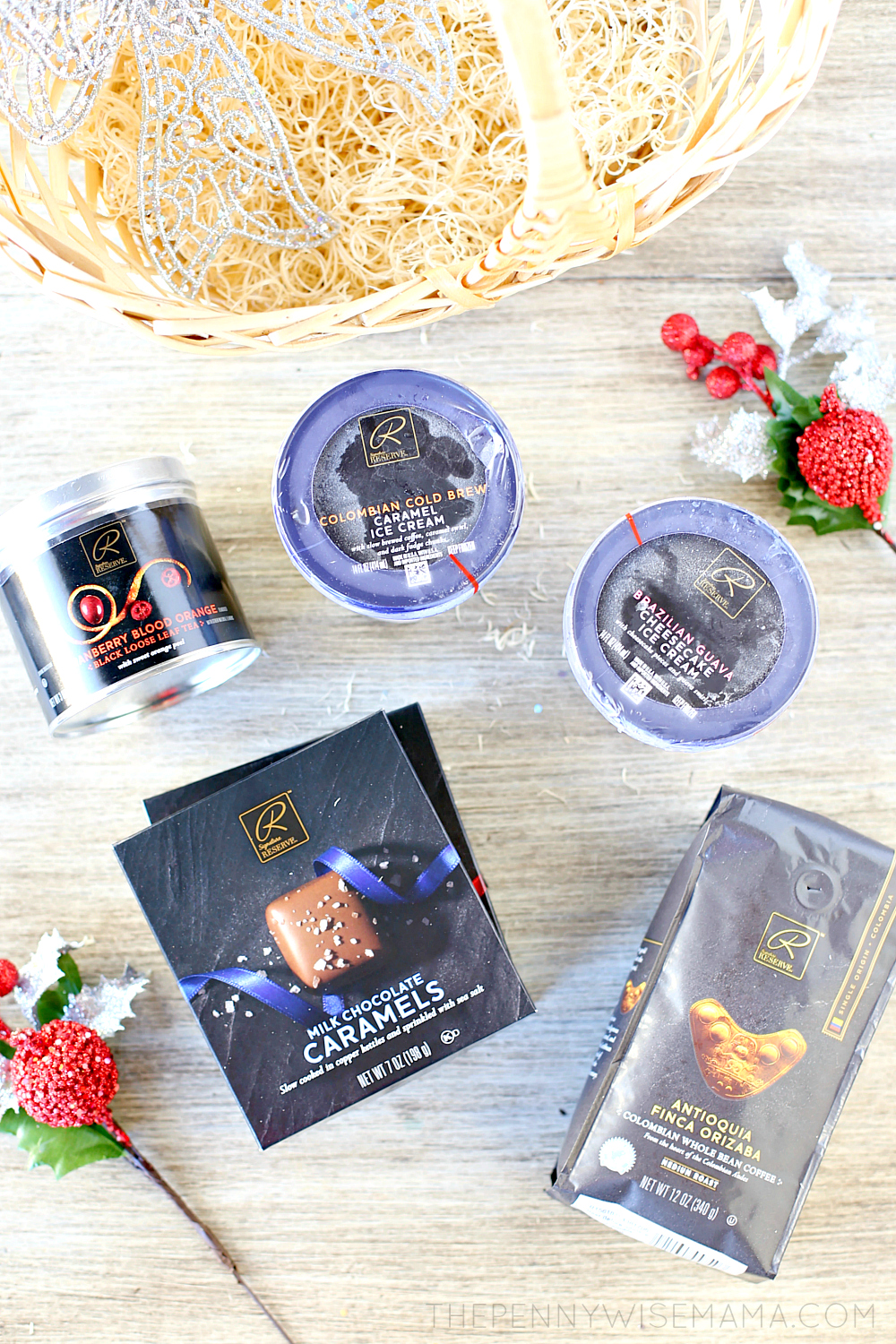 That's what you get with this indulgent dessert gift basket! Featuring ultra-premium Signature RESERVE products — Guatemalan Guava Cheesecake Ice Cream, Dark Chocolate Covered Caramels, Milk Chocolate Covered Caramels, Loose Leaf Cranberry Blood Orange Tea, and Antioquia Finca Orizaba Coffee — it is the ultimate holiday gift basket.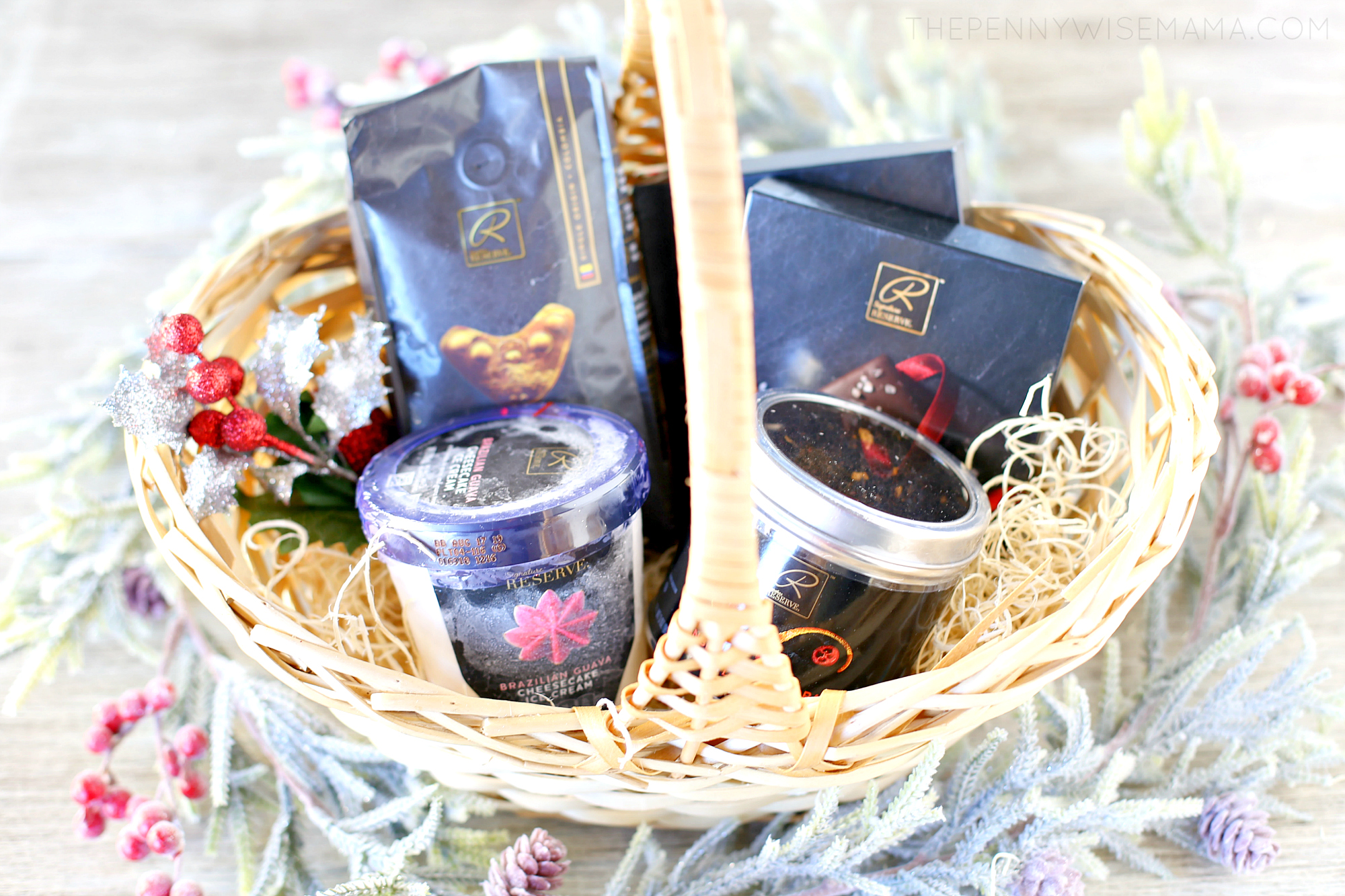 This decadent dessert gift basket makes a fab teacher, Secret Santa, or hostess gift. Take it to your next holiday dinner, and dessert paired with coffee and/or tea will be covered!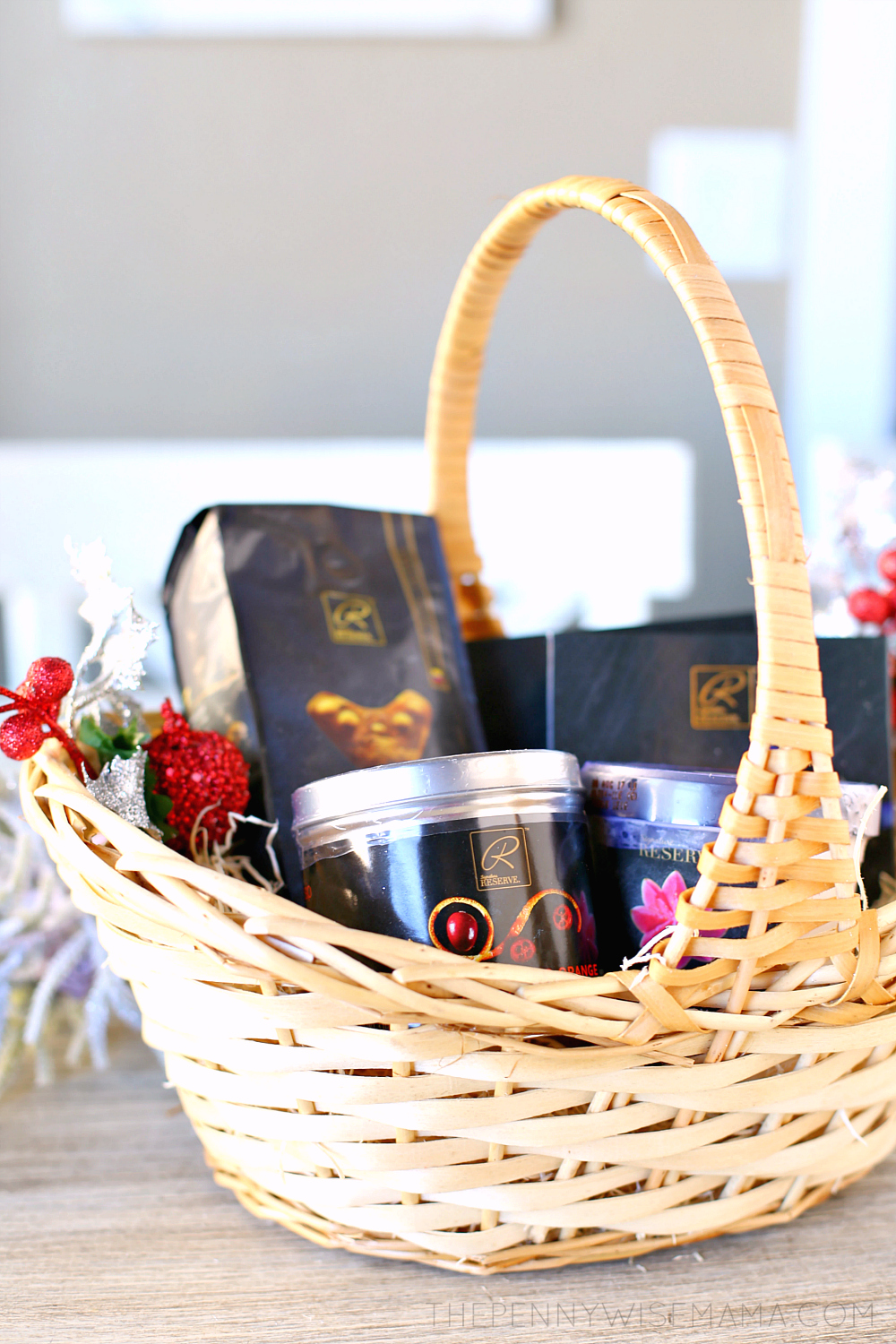 Found exclusively at Safeway, Signature RESERVE is a premium brand at a great value. I've had a chance to try the Signature RESERVE products for myself, and let me tell you, they are AMAZING.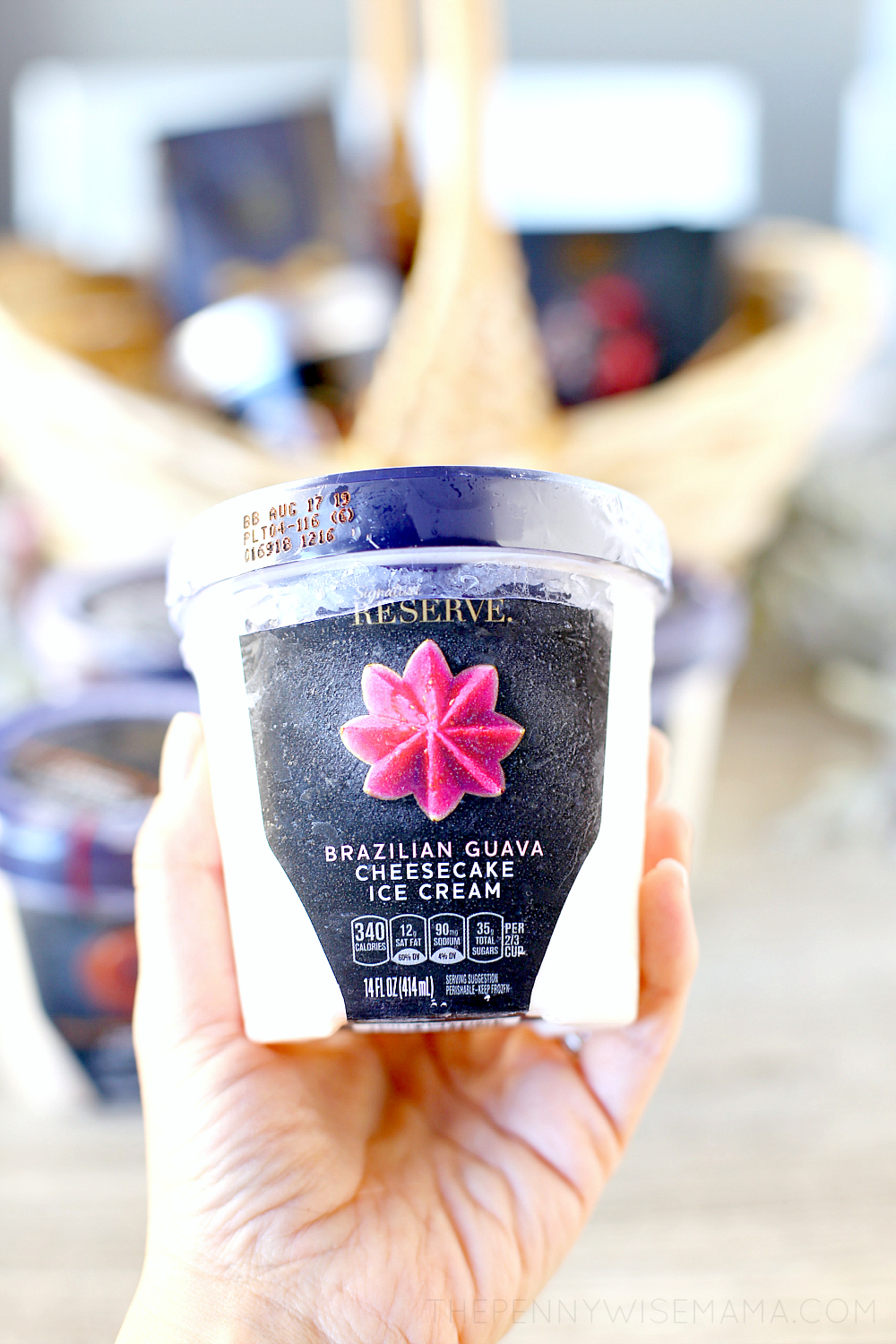 Made with globally sourced ingredients and unique flavors, you can taste the difference. Products earn the Signature RESERVE label only after a rigorous selection process and all products are scrutinized by culinary professionals and expert merchants for top quality craftsmanship.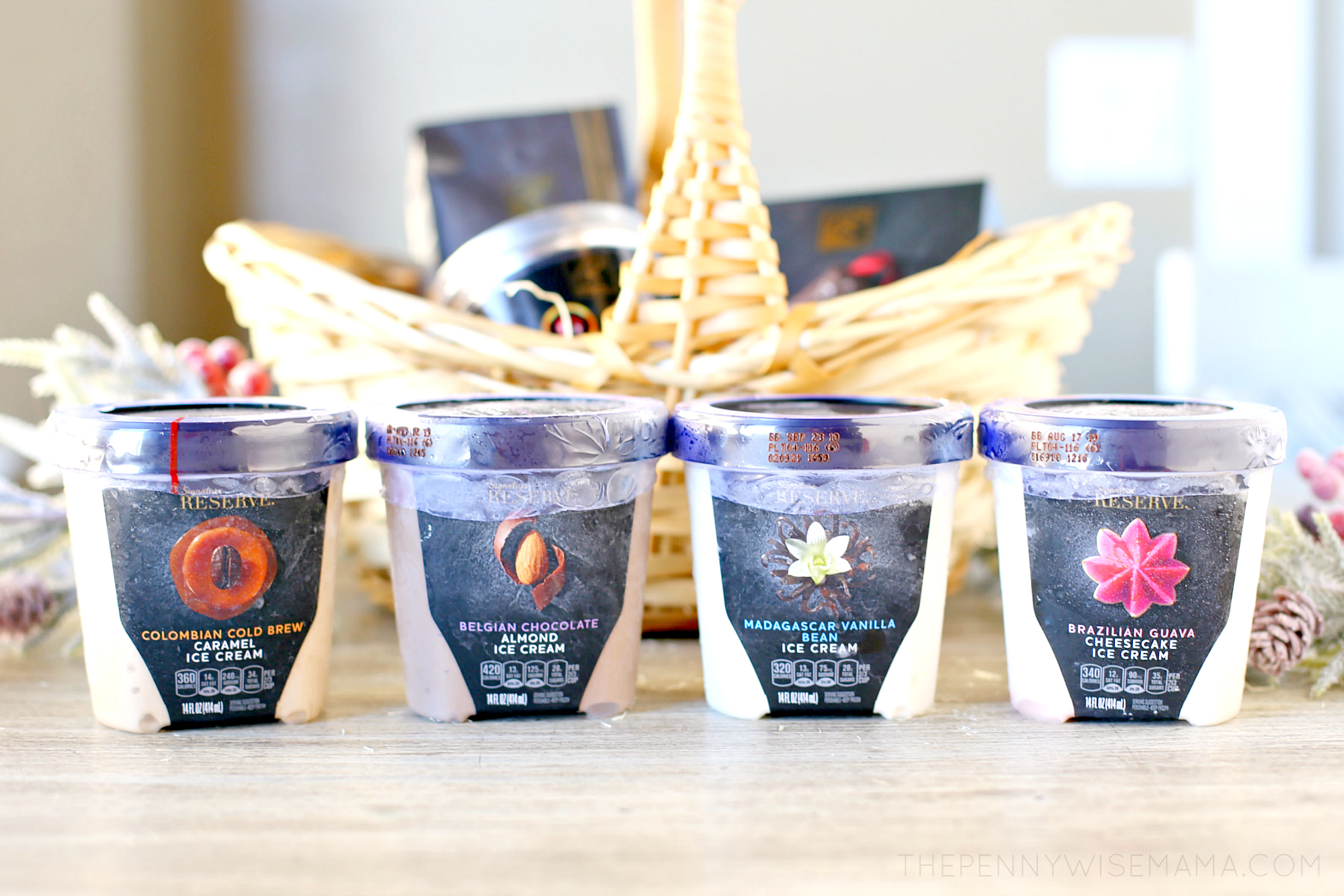 I'm totally obsessed with the Signature RESERVE ice cream. All of the flavors are amazing, but my favorite is the Colombian Cold Brew Caramel Mocha. If you love coffee, it's to die for!
Make Your Own Holiday Gift Basket
The holidays are here and that means it's time to think about holiday gifting! Your local Safeway stores are here to help you create the perfect holiday gift basket.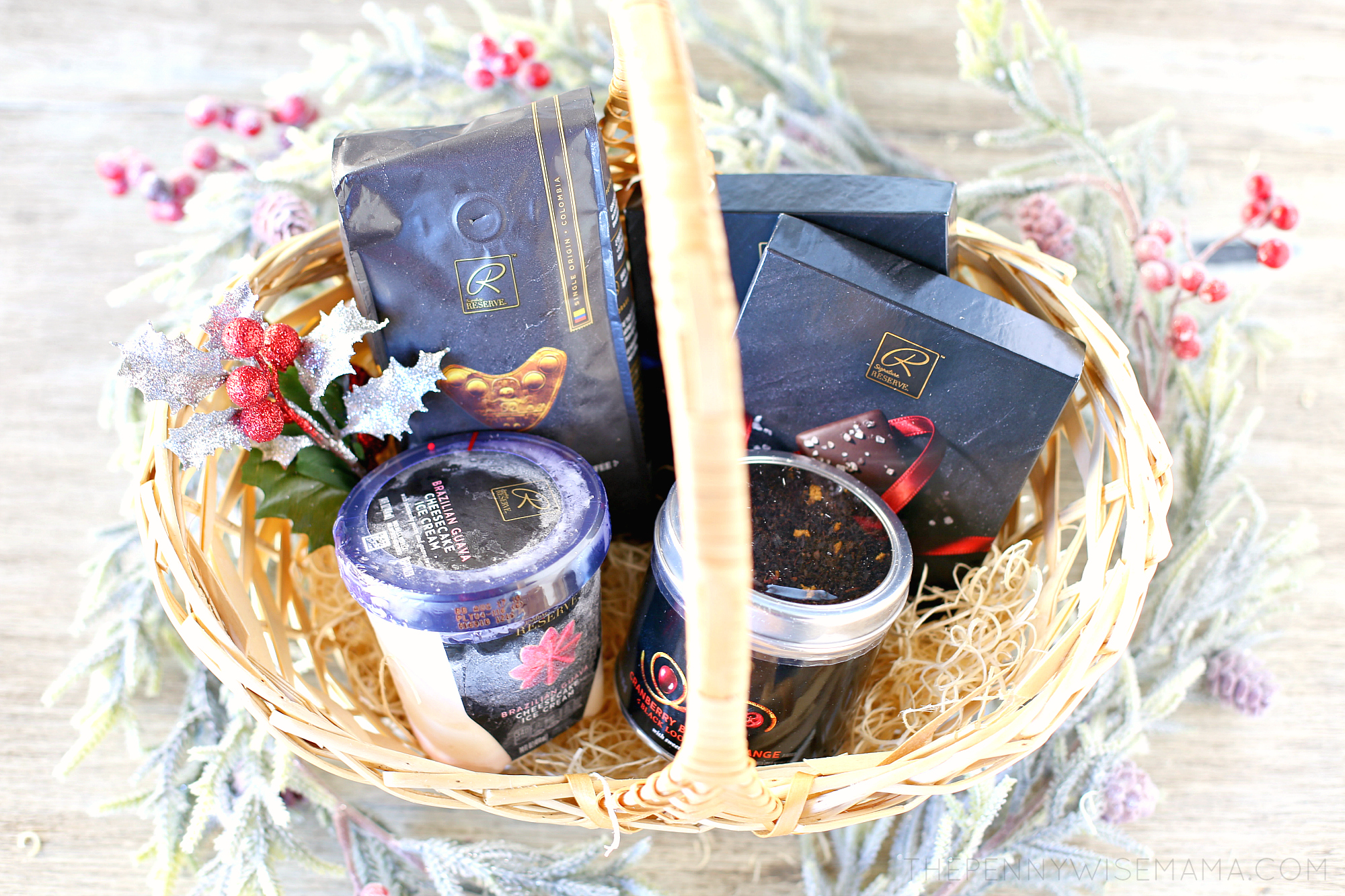 I love shopping at Safeway because I know I'm not only going to find quality products, but also great deals. Using the just 4 u savings tool which is available in the Safeway app, I found some great digital coupons to save even more on the Signature RESERVE items I purchased. This is a great way to save even more on your holiday purchases!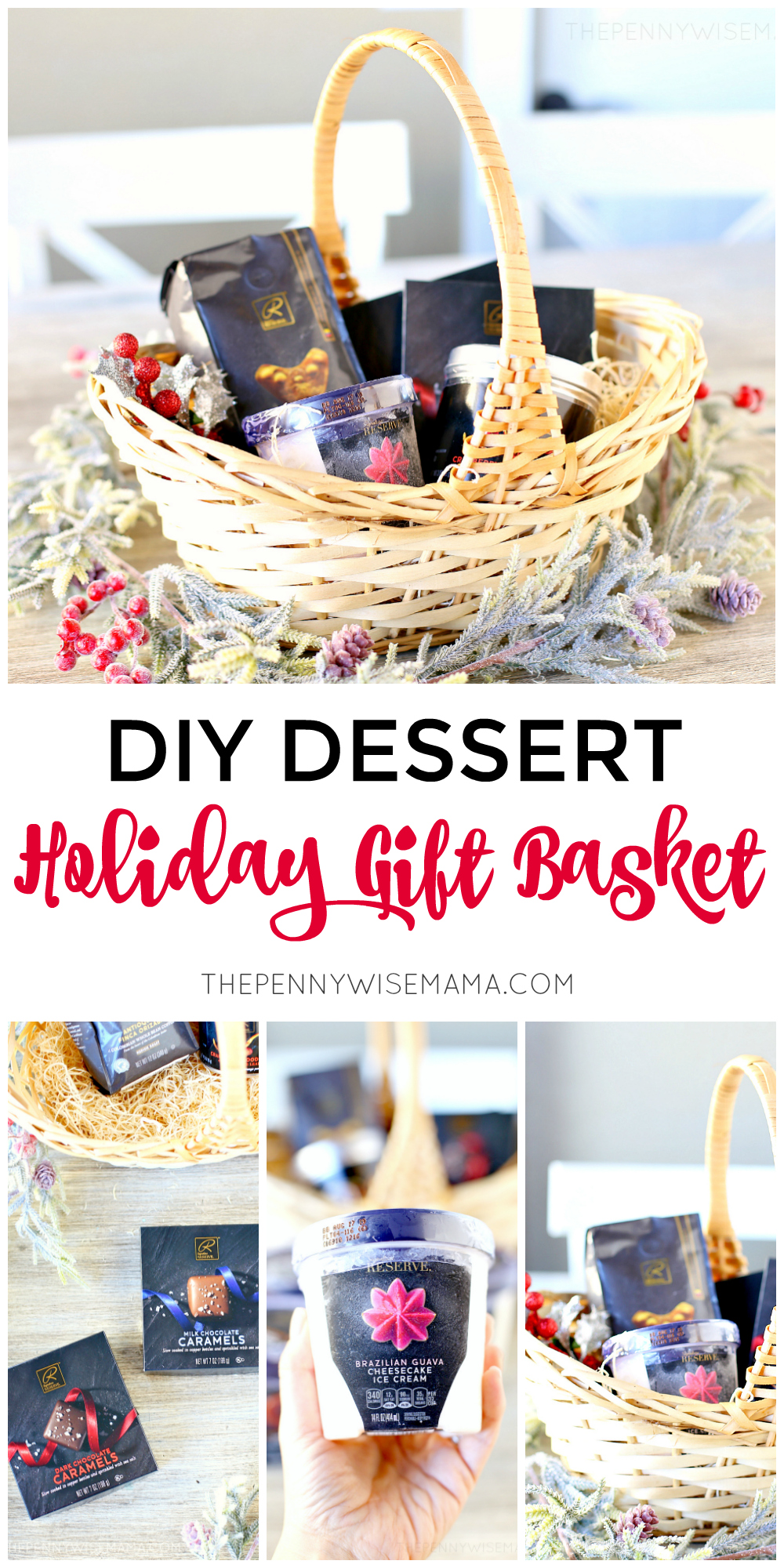 Make your holiday gift basket special with ultra-premium Signature RESERVE products. I buy my Signature RESERVE products at my local Safeway and you can also find them exclusively at all the Albertsons Companies family of stores, including Albertsons, ACME Markets, Jewel-Osco, Vons, Pavilions, Randalls, Tom Thumb, Shaw's, Star Market, and Carrs/Safeway. Visit Safeway.com to find a store near you.
This is a sponsored conversation written by me on behalf of Safeway. The opinions and text are all mine.